Tampa International Airport has received official approval to start Phase 3 of its Master Plan, the centrepiece of which is the new $787.4 million Airside D. Construction of the new terminal is expected to start in 2024 and be completed in 2027. In this interview, Jeff Siddle, Vice President of Planning and Development, Tampa International Airport, explains the scope of Phase 3 and how the new terminal will feature the latest in technology and convenience for passengers, as well as the work that is currently being undertaken to complete Phase 2 of the Master Plan.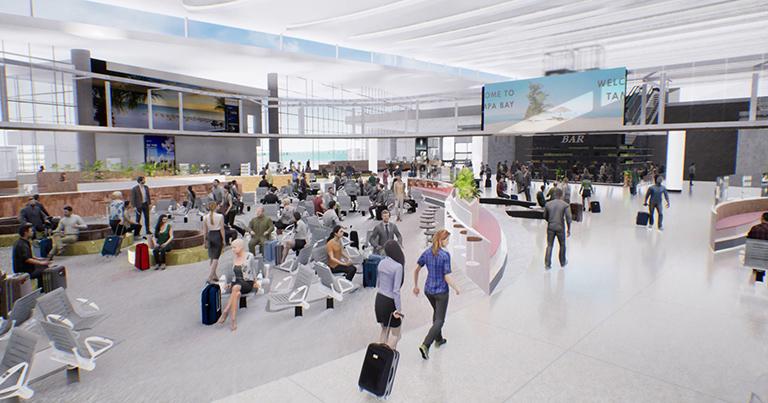 The Airside D project is the third and final phase of Tampa International Airport's Master Plan. Phases 1 and 2 consisted of several major projects, including the Main Terminal redevelopment, the Rental Car Centre, SkyConnect Automated People Mover, roadway expansion, Central Utility Plant, the Blue Express Curbsides for passengers without checked luggage, and the new SkyCenter One office building.
"Most of our current construction is focused on completing our Phase 2 buildout, making further road improvements and expanding the transfer level of our Main Terminal," Siddle explains. "That involves building the shuttle station for the new Airside, but also our Red Express Curbsides for travellers who already have their boarding passes and are flying without checking bags. These will mirror the award-winning Blue Express Curbsides that were completed on the Blue Side of the Main Terminal in 2021, and are a key component of our plans to manage passenger growth in the years ahead."
"Most advanced and most convenient Airside possible for travellers"
Airside D will be the fifth airside terminal at Tampa International Airport, and the first new one in more than 17 years. The scale of the project is impressive – the new terminal will enable the airport to serve an additional 13 million passengers by 2037, with 16 new gates bringing the total to 72. The 563,000 sq. ft. facility will feature vast concessions space, an outdoor terrace, state-of-the-art Customs and security facilities, as well as new screening, gate check-in and bag processing technologies.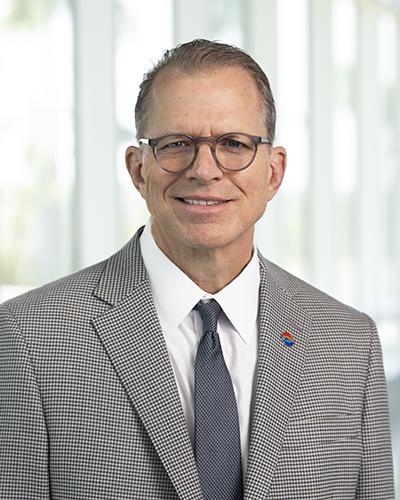 "The centrepiece of our Phase 3 expansion is Airside D, which will be TPA's first new Airside terminal in almost two decades," says Siddle. "Our Board of Directors hasn't yet selected a design-builder for Airside D – that's still a few months down the road. After that, we'll work on requirements and concepts with the firm that's chosen. But rest assured, we are dedicated to utilising the best and latest available technology to build the safest, most advanced and most convenient Airside possible for our travellers."
Tampa International Airport is already implementing biometric screening for international flights, so will continue to integrate that in Phase 3 of the Master Plan. "As part of our future design process, we will work with U.S. Customs and Border Protection, TSA and our own campus Police Department and operations team to ensure we're employing the latest technology and state-of-the-art equipment," Siddle comments.
The airport served 21.4 million passengers in 2022 and expects 9% growth to 23.4 million this year. Indeed, Siddle adds that, even as it is gearing up to build Airside D, the airport is already working on its next Master Plan update. "This update is looking ahead to a future 20 years from now, in which as many as 39 million passengers flow through the airport each year. Some of that planning involves expanding our current facilities in some areas and coming up with completely new solutions in others. We'll be holding a public outreach meeting later this year to share some of those projections and how we plan to address them."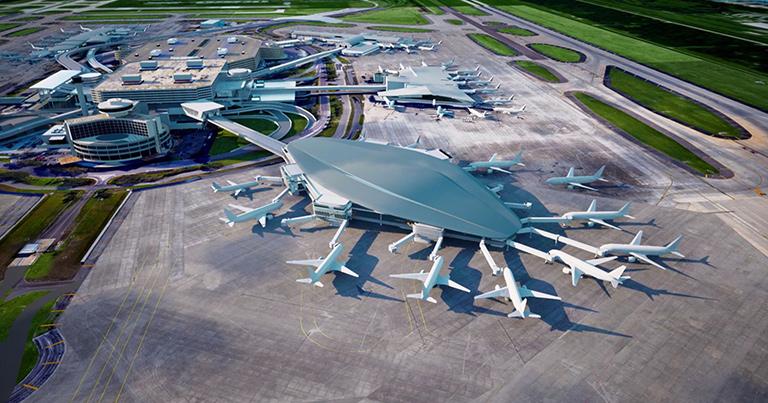 FTE BIWG meeting to be hosted in Tampa: 22 February 2023
The FTE Baggage Innovation Working Group (BIWG) will hold an in-person members meeting in Tampa on 22 February 2023, hosted by Tampa International Airport (TPA). Content plans include a presentation from TPA, a focus on baggage imaging and tagging, and a new member presentation.
The FTE BIWG is the industry forum where the future of baggage handling will be defined. It brings together the most innovative and progressive baggage supply chain companies, airlines, and airports, in an informal, welcoming environment to drive transformation in the baggage space. There are already over 70 active members.
Interested in joining the FTE BIWG? Contact us to learn more >>