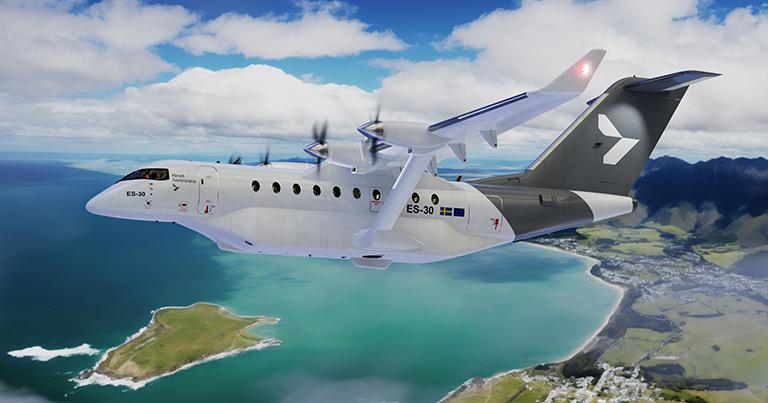 Air New Zealand has announced that Heart Aerospace, Universal Hydrogen and Embraer join Airbus and ATR as the long-term partners it is currently working with on its mission to replace its Q300 domestic fleet with a more sustainable option from 2030.
These partners will work alongside Air New Zealand to accelerate the development and introduction of zero emissions aircraft technology for the regional fleet in New Zealand.
"Through our partnerships with Airbus and ATR, we've been able to deepen our understanding of the impact green hydrogen and battery hybrid aircraft may have on our network, operations and infrastructure, as well as the opportunities and challenges of flying low and zero emissions aircraft in New Zealand," said Kiri Hannifin, Chief Sustainability Officer, Air New Zealand. "Adding Universal Hydrogen, Embraer and Heart Aerospace will broaden our knowledge of the technologies being developed for potential future aircraft. This isn't about selecting a new aircraft. It's about growing our collective understanding to advance a new era of travel. These partners were selected because they are taking action now to progress decarbonising the aviation industry."
Air New Zealand's long-term partners are developing green hydrogen and battery-hybrid aircraft with between 30 and 200 seats. The airline has also teamed up with Victoria University of Wellington's Robinson Research Institute to help the airline evaluate and validate aircraft propulsion technology as concepts develop and mature.
"Air New Zealand will work with Paihau – Robinson Research Institute to ensure new aircraft technology can be integrated into New Zealand's future air transport system," Hannifin added.
While zero emissions aircraft technology will help decarbonise the airline's domestic network over the period to 2050, Sustainable Aviation Fuel is critical in the near-term, particularly for the long-haul fleet.