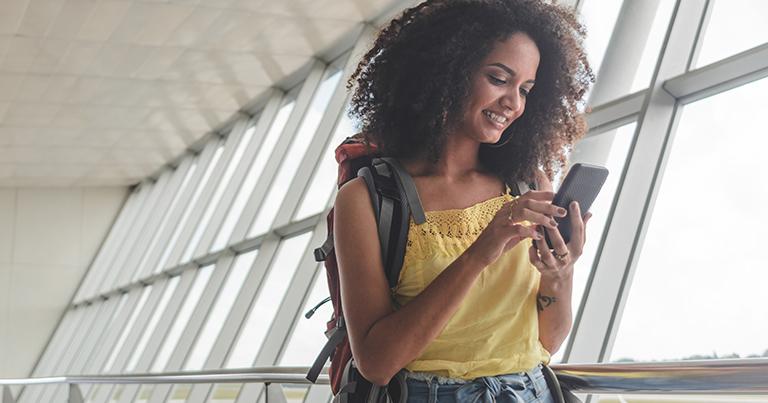 Seamless travel to Aruba's Queen Beatrix International Airport, using verifiable digital credential technology, is being implemented by SITA in collaboration with Indicio and Aruba Tourism Authority. The innovation will soon allow travellers to Aruba to fulfil government immigration requirements before boarding their flight, with their 'ready-to-fly' status being confirmed invisibly in the background.
"As a Caribbean destination with one of the highest return rates, Aruba continually strives to implement innovative technology in an effort to deliver an exceptional travel experience from the moment travellers leave their homes," said Ronella Croes, CEO, Aruba Tourism Authority. "Through the Aruba Happy One Pass programme, traveling to and from Aruba has never been easier. We are thrilled to offer our guests a more streamlined process, showcasing Aruba's innovation in the tourism industry."
Passengers arriving at Queen Beatrix International Airport can apply for their travel authorisation using a simplified process that eliminates the need to manually enter information from paper travel documents. Using a Digital Travel Credential, passengers can consent to share any of their relevant data directly from their digital wallet on their mobile device to multiple entities across journeys, from the government at the port of entry to other touchpoints such as hotels or car rental.
"The world of travel is becoming increasingly interconnected, where passengers are expected to share their identity each step of the way," said Jeremy Springall, SVP, SITA AT BORDERS. "Governments, airlines, and airports are increasingly seeing the benefit of a digital credential, which streamlines the identification process and still allows the passenger to better control their data using a medium they prefer: their mobile device. Working with Aruba and Indicio, we are excited to be leading the way to making digital travel a reality."