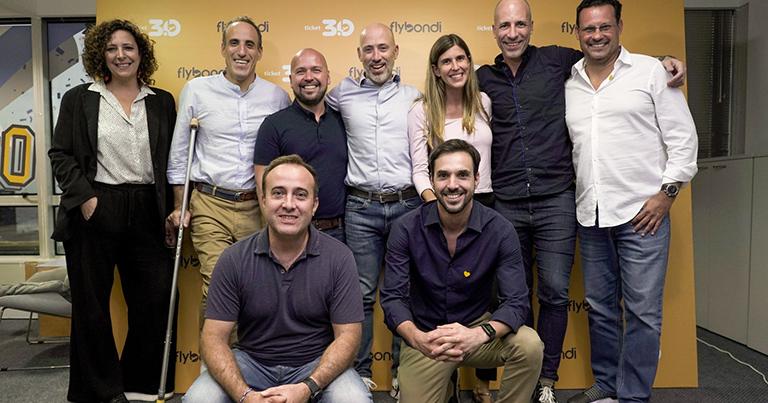 Flybondi, an Argentinian low-cost airline, has announced the adoption of TravelX's NFTicket technology, positioning itself as the first airline to fully utilise NFTickets. There are over 60 airlines in discussions with TravelX to explore the adoption of this innovative technology.
"Flybondi's Ticket 3.0, powered by TravelX's NFTicket technology, demonstrates our commitment to innovation and providing our customers with the best possible experience," said Mauricio Sana, CEO, Flybondi. "We're excited to be at the forefront of this change in the travel industry."
NFTickets, governed by smart contracts, provide secure, flexible, and efficient ticket distribution, reducing customer service costs and increasing revenue for airlines as they collect a percentage of NFTicket sales on the secondary market. This also creates a secondary market for the airline's ticket inventory, unlocking new opportunities for customers to trade, transfer, or resell their tickets with full transparency and confidence.
With Flybondi's Ticket 3.0 powered by TravelX's NFTicket technology, customers can enjoy unparalleled flexibility, convenience, and security, as they truly own and manage their tickets according to their needs. Integrated ticket-related rules and conditions into the smart contract enable seamless peer-to-peer transactions, unlocking new use cases that enhance the ticketing experience, including advance ticket buying with reselling opportunities, bulk purchases, and innovative payment methods using NFTickets as collateral.
"Our partnership with Flybondi and the integration of our NFTicket technology on the Algorand blockchain exemplifies the enormous potential for innovation within the travel industry," said Juan Pablo Laffose, CEO, TravelX. "We're eager to continue driving this transformation alongside the other airlines worldwide we are already working with."