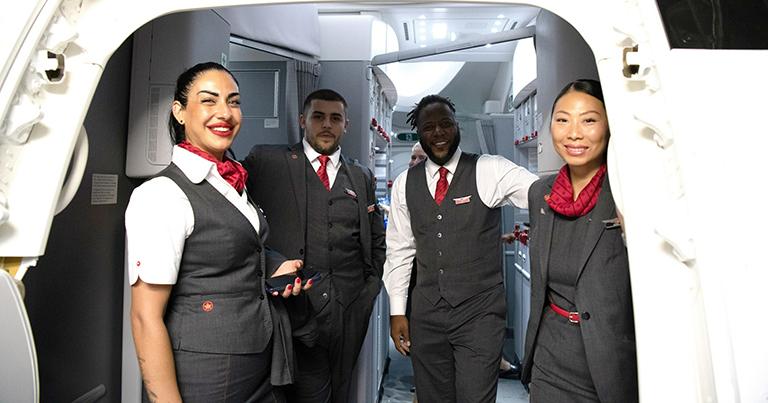 Air Canada has announced new products and services designed to add even more comfort and convenience to its onboard travel experience. The upgrades include expanded inflight food and beverage offerings, more family-friendly inflight entertainment options, and additional advances to the Air Canada App.
The updates are the latest made by the airline as part of its 'More to Travel' initiative – a series of ongoing improvements underway across its travel products and services.
"At Air Canada, we know that a comfortable and enjoyable onboard experience is an important part of our customers' travel journey," said Jacqueline Harkness, Managing Director, Products and Services, Air Canada. "We're pleased to offer more food and beverage options across a variety of tastes and preferences, including products not available today on any Canadian airline, as we continue improving Air Canada's overall onboard experience."
Air Canada is now the only Canadian airline to offer some of the most popular childrens' shorts for inflight entertainment through an extensive partnership with Mattel. The entire suite of shows and movies adds dozens of hours of additional kids' content to Air Canada's inflight entertainment, with more new content partners coming soon.
The latest upgrades to the Air Canada App, available for free through the Apple App Store or Google Play, allow for quick and easy access to important travel information throughout the journey including:
Mobile boarding passes that are easier to use at security and during boarding with seamless updates
Passport details of Aeroplan members linked to their profile, streamlining international check-in
Easier airport navigation with integrated maps of key Air Canada and Star Alliance airports
Ability for Air Canada Signature Class and Premium Economy customers to pre-order inflight meals on select international flights departing Canada
"Our customers want information and digital tools that meet their real-time needs when navigating busy airports," said Derek Whitworth, Managing Director, Customer Digital Technology, Air Canada. "Our focus is on delivering contextual travel information directly to our customers' devices via our award-winning Air Canada App, with even more improvements to come."