New California-based airline Air Cahana has a mission to decarbonise aviation and welcome in a "Third Golden Age of Aviation" by 2030. Ahead of his participation in the Future Mobility & Customer Journey conference at FTE Global (Los Angeles, 19-21 September 2023), Tony Thompson, Founder and CEO, Air Cahana, explains the airline's sustainability strategy and plans for a premium, efficient passenger experience.
Register for FTE Global 2023 >>
See the FTE Global 2023 schedule at a glance >>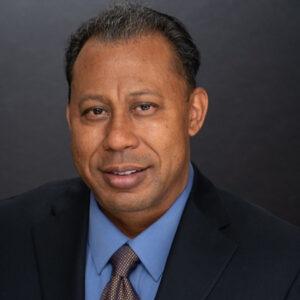 Air Cahana will commence scheduled commercial service in the next 12-15 months, with a fleet of ATR turboprops. "We will operate out of smaller and neighbourhood airports – no LAX or SFO for us," says Thompson. "Our first base will be in the Los Angeles area, our second will be in the San Francisco Bay area, and our third will be in the Denver area. We'll fly regional routes, such as Los Angeles area to Las Vegas, Los Angeles area to Lake Tahoe, Denver area to Vegas."
The airline's strategy for achieving its mission to decarbonise aviation and welcome in a "Third Golden Age of Aviation" by 2030 is simple: use the cleanest fuels and the cleanest aircraft, as and when available. "We'll start with the ATR burning a 30/70 blend of Sustainable Aviation Fuel (SAF)," Thompson explains. "When available, we'll transition the ATR to a 50/50 blend, then 100% SAF and subsequently hydrogen."
Air Cahana describes hydrogen as "the aviation fuel of the future", with hydrogen fuel cell aircraft emitting no CO2 and no nitrogen oxides. "Aviation requires lots of energy, and hydrogen has more energy density than any fuel known to humans outside of nuclear energy," says Thompson. "Unlike fossil fuels, hydrogen can be easily oxidized across a membrane, which means that hydrogen aviation is electric aviation. Water is the only by-product of the oxidation of hydrogen – hydrogen aviation is clean aviation."
In June 2023, Air Cahana placed an order with ZeroAvia for 250 hydrogen-electric ZA2000 engines. ZeroAvia's novel powertrain uses hydrogen fuel in fuel cells to generate electricity and power electric motors. The partners will now collaborate on identifying the roll-out for hydrogen-electric aircraft. "We are at a turning point in aviation as we harness the power of hydrogen," Thompson shares. "By embracing this groundbreaking technology, we are making an unwavering commitment to eliminating airline emissions and dramatically reducing operating costs."
FTE Global: The Air Cahana strategy to welcome a "Third Golden Age of Aviation" by 2030
Attendees at this year's FTE Global, co-located with APEX/IFSA Global EXPO in Los Angeles on 19-21 September, will hear in-depth about the Air Cahana strategy to welcome in a "Third Golden Age of Aviation" by 2030. Thompson is participating in a session in the Future Mobility & Customer Journey conference focused on "Dynamic approaches to serving the evolving needs of industry, passengers and tomorrow's mobility landscape", where he will deliver some key messages on the mission to decarbonise aviation. "Either we decarbonise on our own favourable terms, or governments will do it for us on unfavourable terms," Thompson explains. "Decarbonisation is good business. More and more air passengers demand it. With modern technology, decarbonisation will actually reduce the cost of air travel, not increase it. It took humans millennia to learn how to fly. Aviation brings humans closer together, increases cultural exchange, decreases mistrust, and fosters peace. But these advances are now threatened by pollution from aviation. Because of pollution, Europe is banning flights and, due to carbon guilt, many now refuse to fly. We must increase cultural exchange, not decrease it. Carbon-free aviation is one key to cultural exchange, peace, and human prosperity."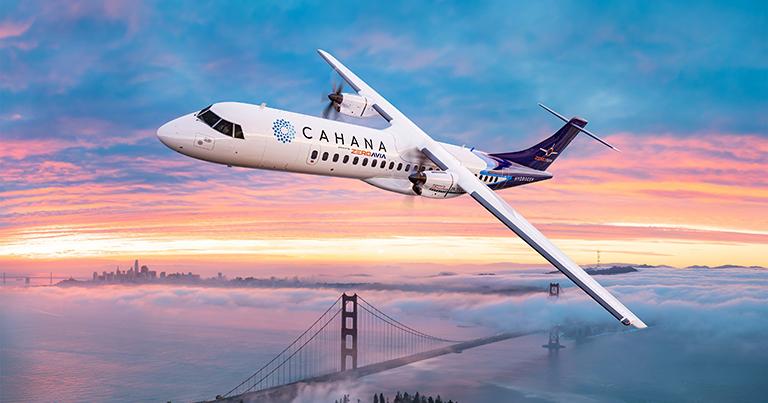 A "premium in-cabin experience" and "end-to-end service"
Alongside its focus on sustainability, Air Cahana is placing a strong emphasis on the passenger experience. "Our service will be premium to typical coach service, and better even than first class service," says Thompson. "We'll operate out of FBOs (private terminals) and will have a premium in-cabin experience."
First and foremost among the innovative technologies being utilised is the fact that the modern electric aircraft will mean lower noise and lower vibration. "We'll use internet technology to integrate with ground rideshare companies, providing end-to-end service – the experience will be seamless," Thompson explains.
He adds that, apart from technology, Air Cahana's people will ensure a streamlined experience. "Once our technology gets people into electric cars and at our air terminal, our people will take over, and provide a streamlined and premium experience while boarding our passengers. Onboard, our flight attendant and aviation technology will work together to provide a first-of-its-kind, low noise, low vibration, clean and guilt-free, premium flight experience."
Register for FTE Global 2023 >>
See the FTE Global 2023 schedule at a glance >>