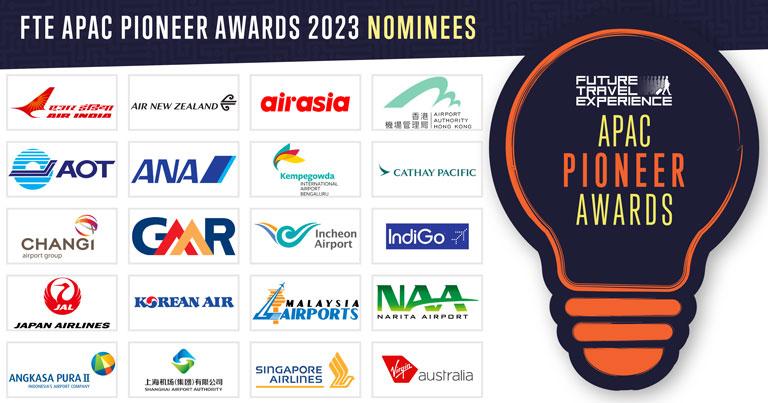 The shortlists for the FTE APAC Pioneer Awards 2023 have been unveiled ahead of the presentation ceremony at the free-to-attend FTE APEX Asia Expo 2023 in Singapore, 8-9 November.
The FTE APAC Airline Pioneer Awards and FTE APAC Airport Pioneer Awards shine a light on the 20 airlines and airports across Asia-Pacific that are pushing the boundaries of innovation, enhancing the customer experience, and playing a vital role in advancing the air transport industry.
Ten of the twenty nominees will be presented with an "Outstanding Achievement" trophy, and six others will be highly commended during the presentation ceremony in Singapore, which will provide the perfect opportunity to honour the region's innovators amongst industry friends and colleagues. Congratulations to all of the airlines and airports that have been nominated.
Register for the free-to-attend FTE APEX Asia Expo 2023 >>
FTE APAC Airport Pioneer Awards Shortlist:
Airport Authority Hong Kong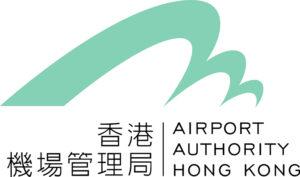 Airport Authority Hong Kong (AAHK) has introduced an array of new facilities, services and technologies "to give passengers a brand-new airport experience", as it aims to develop Hong Kong International Airport (HKIA) into a smart airport. Advanced biometrics powered by facial recognition are being used to create a single-use digital token, enabling travellers to pass through various checkpoints throughout the airport without queuing for document checks. Mobile technology, such as the HKG My Flight app, is central to connecting passengers with personalised functions and information, including real-time flight updates, boarding alerts, airport directional signage translation, and baggage arrival notices. Automation and robotics are also critical parts of the smart airport plans to enhance efficiency. The Digital Twin – a digital 3D replica of the physical structure and facilities of HKIA – facilitates holistic airport management, predictive decision-making and maintenance. Its application covers design, construction, operation and maintenance for the full life-cycle of the airport's buildings. Big data intelligence is the overarching technology powering these innovations, allowing AAHK to gain insight to further optimise airport operations.
Register for the free-to-attend FTE APEX Asia Expo 2023 >>
Airports of Thailand

The Airports of Thailand (AOT) vision is to operate "the world's smartest airports", and innovation and digital technologies are central to its operations strategy. AOT has continuously applied Information Communication Technology (ICT) to support airport operation and internal affairs management. It has created a Digital Action Plan, which consists of the following elements: elevating service quality and security by applying ICT innovation; developing information systems and applying technology to increase management efficiency; strengthening its digital workforce; and developing and improving the ICT infrastructure to increase capability and support future demands. AOT has set the direction in applying digital technology to enhance the passenger experience under the concept of "A Life Airport". Highlights of AOT's innovation projects include fast automatic self-check-in kiosks for passengers; self-bag-drop points with barcode luggage tags for effective tracking and management; passenger baggage reconciliation system; advance passenger processing system; and the AOT mobile app, which provides passengers with real-time flight status, as well as information of shops and restaurants at the airports.
Register for the free-to-attend FTE APEX Asia Expo 2023 >>
Bangalore International Airport Limited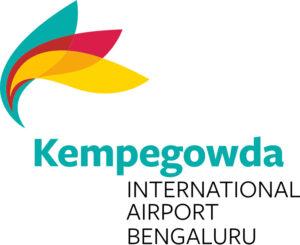 Bangalore International Airport Limited (BIAL), operator of Kempegowda International Airport (BLR) has strengthened its digital roadmap, leveraging the power of cloud computing and digital technologies, and creating an environment for startups to innovate. BLR Airport has entered the Metaverse with the first phase launch of the 'BLR Metaport'. This offers an immersive, virtual experience of BLR Airport's new Terminal 2 and is a tangible result of the Joint Innovation Centre (JIC) involving BIAL, Amazon Web Services, and Intel. BLR Metaport is designed to deliver an enhanced digital experience for passengers, providing new ways to interact with the airport.
Another new way of experiencing the airport is through the recently-launched 'BLR Pulse' – a personalised digital travel buddy. The omnichannel app allows passengers to navigate within the terminal buildings and take control of their journey at departures and arrivals by providing essential information about the airport in real-time, as well as an interactive chatbot. With 'BLR Pulse', the airport aims to connect the physical and digital worlds "to create a 'phygital' environment that will provide passengers and visitors with a unique interactive experience".
BLR Airport has also been pioneering the DigiYatra effort from its early concept days. The contactless, seamless processing of passengers at airports, based on the use of single token face biometrics for verification of passengers, is a significant project led by the Ministry of Civil Aviation and the Government of India. BLR Airport is one of the two selected airports in India for the first phase rollout of the DigiYatra Central Ecosystem.
Register for the free-to-attend FTE APEX Asia Expo 2023 >>
Changi Airport Group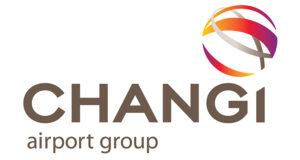 Changi Airport Group has been "turbocharging digitalisation efforts to enhance the travelling experience for passengers". A key element of its digital strategy this year has been the launch of ChangiVerse, an innovative online experience that marks the airport's debut in the metaverse. Changi is the first airport to create a virtual world on Roblox, a gaming platform that sees a monthly active user base of over 200 million across the globe. ChangiVerse aims to revolutionise the online airport experience, crossing physical barriers and time zones to allow fans of Changi, or those who have not had the chance to travel through the airport, to explore, interact, and engage with Changi in the digital space. In a further example of digitalisation efforts, Singapore residents can now make payments with ease when visiting China using the Changi Pay digital wallet to scan and pay for purchases.
Changi Airport Group has also established the pioneering 'Digital, Innovation, Ventures & Analytics' (DIVA) programme to successfully tap into new and emerging technologies and trends, ranging from Artificial Intelligence to the Metaverse. DIVA operates like a start-up, facilitating Changi's innovation journey by imagining, experimenting and co-creating digital products and services from ideation to market launch.
Changi Airport Group has also partnered with JustCo to launch Asia's first pay-per-minute co-working centre in an airport at Changi Terminal 3. The centre, opening in Q4 2023, will offer 24/7 on-demand access to co-working spaces, a nap zone, and a variety of food options for travellers "to refresh and enhance offerings for customers to further enrich their airport experience".
Changi Airport Group (CAG) is a Headline Partner of FTE APEX Asia Expo (Singapore, 8-9 November 2023). Hear more from key CAG executives in the conferences. Jayson Goh, Executive Vice President, Airport Management, CAG, is participating in the 'Opening Keynote Panel'. Jeffrey Loke, Senior Vice President, DIVA and Pricing & Commercial Strategy, CAG, will deliver a Special Presentation on "How the pioneering 'Digital, Innovation, Ventures & Analytics' (DIVA) programme is helping Changi Airport Group to successfully tap into new and emerging technologies and trends, ranging from artificial intelligence to the metaverse". Gerald Ng, Vice President, Environment and Sustainability, CAG, is speaking in the 'Sustainability Symposium'. Andrew Tan, Director and Head, Airport Operations, Changi Airports International, is speaking in the 'Airport Innovation Summit'.
Register for the free-to-attend FTE APEX Asia Expo 2023 >>
GMR Group

GMR is at the forefront in terms of development and adoption of technological innovations in the region. As one of the largest private airport companies in India, GMR Group is driving several initiatives to enhance business prospects in terms of superior customer experiences, revenue enhancement and cost reduction opportunities, as well as agile and efficient internal processes. To foster an innovation culture and build a philosophy of open innovation that enables the free flow of ideas and resources between GMR and external ecosystem partners, GMR Innovex, the innovation vertical of GMR, was established. It interacts, engages, and collaborates with startups, academia, ecosystem players and other companies in developing both digital and non-digital next-generation solutions such as e-boarding, image-based passenger processing and full body scanners. It has institutionalised an 'Innovex Fellowship Program' to identify talent early and co-create industry-leading solutions. With a major focus on airports and with a broad array of industries under its span, GMR Group is investing in a multitude of technologies like cloud technologies, video analytics, computer vision, data sciences, blockchain, DroneTech, smart tagging, AI/ML, contactless technology, RPA, EV, autonomous, AR/VR, IoT, and Human Machine Interactions (HMI Bots), just to name a few.
Register for the free-to-attend FTE APEX Asia Expo 2023 >>
Incheon International Airport Corporation

Incheon International Airport Corporation (IIAC) has been nominated for the development of the first metaverse airport. The virtual airport, hosted on the Roblox global metaverse platform, has been designed to help passengers plan their travel and be well informed on how to check-in more efficiently using Incheon Airport's smart check-in processes including self check-in, self bag drop, off-airport check-in, and OneID Smart Pass.
IIAC's Smart Airport Team is responsible for introducing, developing and operating innovative processes and services, as well as ICT-related projects. It is working to improve the airport experience for passengers with reduced mobility (PRMs), using robotics technology and automated vehicles. Delivering technology-driven operational efficiency is another priority, and the team is developing a big data platform to help optimise airport operations. IIAC also plans to establish an Artificial Intelligence (AI) Air Traffic Control (ATC) platform which will "bring a brand-new way of working to ATC officers".
Biometrics, Radio Frequency Identification (RFID), Common Use Passenger Processing Systems (CUPPS), and self-service check-in and bag drop implementations are also on the agenda.
Register for the free-to-attend FTE APEX Asia Expo 2023 >>
Malaysia Airports

Malaysia Airports' digital innovation framework, called Airports 4.0, focuses on four key digital transformation themes – terminal operations, passenger experience, staff mobility, safety & security. Malaysia Airports has already launched a number of integrated initiatives such as mobile app, surveillance for crowd management and retail analytics, single token for contactless and seamless passenger experience, connectivity and Airport Collaborative Decision Making (ACDM) to drive its vision of "connected and digital airport". The airport group has invested in a robust network technology foundation to be able to support these digital initiatives. The Network Refresh, in collaboration with Huawei, enables Kuala Lumpur International Airport (KLIA) and KLIA2 to now be compatible with state-of-the-art technologies such as 5G, Wi-Fi 6, Internet of Things (IoT) and AI. Digital-led technology such as an ACDM system is also helping the airport to collaborate more effectively with its airline partners through the sharing of real time information. Moreover, as part of its efforts to optimise terminal use, increase operational efficiency and grow revenue, Malaysia Airports has upgraded the passenger experience with the implementation of SITA biometric-enabled self-service touchpoints at KLIA and KLIA2 with automated experiences.
Register for the free-to-attend FTE APEX Asia Expo 2023 >>
Narita International Airport Corporation

Narita International Airport is pressing ahead with the "AIR Narita" system innovation project the company launched to rebuild multiple systems into an integrated format as a means of overcoming the labour shortage, promoting workstyle reforms and remaining ahead of the competition between airports. In this project, the airport builds the foundations for continuous business optimisation by integrating all services and systems into one across all departments with the main aim to contribute to the sustainable growth of the airport. The airport is proactively incorporating robotics, Artificial Intelligence (AI) and other cutting-edge information and communications technologies to promote business efficiency and enhanced productivity. The airport is promoting the use of vehicles with driverless technology at Narita International Airport to overcome the shortage of labour due to the decline in the country's working age population. Meanwhile, the airport is also moving forward with the use of AI with the aim to improve customer satisfaction. Narita has introduced an AI chatbot service, called BEBOT, to provide real-time responses in chat format to customer questions and requests. Narita International Airport Corporation has also introduced Japan's first end-to-end biometric boarding process, enabling passengers to travel through the entire airport without using paper documents or touching screens.
Register for the free-to-attend FTE APEX Asia Expo 2023 >>
PT Angkasa Pura II

PT Angkasa Pura II, which operates 20 airports in Indonesia, is further enhancing the passenger experience at Jakarta's Soekarno-Hatta International Airport through the digitalisation of services for travellers. This comprehensive digital transformation covers three key areas: Customer Exploration (CX), Operational Exploration (OX), and Digital Exploration (DX). In order to accelerate digitalisation, PT Angkasa Pura II has initiated Advanced Data Analytics and Artificial Intelligence (AI) for its Data-Driven Decision team.
For the DX programme, a team has been tasked with preparing, processing, analysing, and visualizing data using advanced analytics and AI. This team will conduct three analyses focused on traffic movement, passenger sentiment, and customer behaviour. It is the customer behaviour analytics that will have the biggest impact on ensuring a seamless traveller experience at the airport.
Register for the free-to-attend FTE APEX Asia Expo 2023 >>
Shanghai Hongqiao International Airport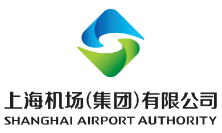 Shanghai Hongqiao International Airport is enhancing the passenger experience and operational efficiency with Artificial Intelligence (AI) powered solutions coupled with Machine Learning (ML) algorithms. While enhancing its previously-installed Airport Operational Database/Resource Management System (AODB/RMS), the airport has implemented a new prediction model applying advanced AI/ML techniques and data analytics to help calculate an aircraft's ETA and pre-allocate flight stands. It is designed to reduce unreasonable stand adjustments and improve the airbridge usage rate, lowering overall security risks caused by flight conflicts. Thanks to the AI prediction algorithm, 75% of Shanghai Hongqiao's flights now land within 30 minutes of their scheduled landing time. This improved accuracy has directly benefited the pre-allocation of stands, reducing the need to make stand changes by 25%. This has decreased security risks caused by flight conflicts, as well as allowed more passengers to avail airbridges rather than wait for buses, while demonstrating how digital technologies are playing a key role in optimising the operational efficiency of the airport. Meanwhile, Shanghai Hongqiao International Airport has also built the first airport parking lot in China that provides charging services for electric vehicles and dedicated queue channels for new energy taxis.
Register for the free-to-attend FTE APEX Asia Expo 2023 >>
FTE APAC Airline Pioneer Awards Shortlist:
Air India

Air India is elevating the customer experience with a number of initiatives. Most recently, it has introduced an integrated self-bag-drop and self-check-in service at Delhi Airport's Terminal 3 for domestic and international flights, becoming the first Indian carrier to do so. With the successful implementation of the DigiYatra initiative for domestic flights, the self-bag-drop facility aims to further streamline passenger processes. Air India has also rolled out 'Project Abhinandan', whereby the carrier has deployed specially trained Service Assurance Officers at 16 major Indian airports to proactively sense passenger concerns and offer personalised on-ground assistance across airport touchpoints.
The airline has also completed the first phase of its five-year transformation programme known as Vihaan.AI. The first phase, Taxi, focused on addressing legacy issues and laying the foundation for future growth. The airline is now in the second phase, Take Off, which is focused on developing the platforms, processes and systems needed to build towards excellence. The programme includes a record-setting aircraft order, a commitment of $400 million to completely refurbish existing aircraft, an investment of $200 million in new IT, and the recruitment of thousands of staff. Vihaan.AI, which in Sanskrit signifies the dawn of a new era, has a detailed roadmap for Air India with clear milestones focusing on dramatically growing both its network and fleet, developing a completely revamped customer proposition, improving reliability and on-time performance, and taking a leadership position in technology, sustainability, and innovation.
Register for the free-to-attend FTE APEX Asia Expo 2023 >>
Air New Zealand

Air New Zealand is shortlisted for its approach to ultra-long-haul travel, with "a commitment to innovation and pushing the boundaries of what's possible". The airline expects its Skynest – the world's first sleep pods in the sky – to be a real game-changer, adding more flexibility to the economy travel experience when they launch on the Auckland-New York and Auckland-Chicago routes.
Skynest will be a six-pod configured sleep zone that offers sessions for economy passengers to lie down when travelling long haul. It will be available from September 2024. Each pod will include a full-size pillow, sheets and blanket, ear plugs, a separate reading light, personal device USB outlet, ventilation outlet, and lighting designed for rest.
"We're proud to be leading the way with this world-first cabin feature," says the airline. "Our extensive research and design process, which spanned five years and 170,000 hours, has resulted in a product that we're confident will revolutionise the inflight experience for economy passengers. North America is the perfect market for Skynest, as it has a premium segment that values comfort and sleep during long-haul travel."
Air New Zealand is also recognised for Mission Next Gen – its initiative to accelerate the development and introduction of zero emissions aircraft technology for the regional fleet in New Zealand by 2030. The airline is working with long-term partners, including Heart Aerospace, Universal Hydrogen, Embraer, Airbus and ATR, to accelerate the development and introduction of zero emissions aircraft technology. Together, they are developing green hydrogen and battery-hybrid aircraft with between 30 and 200 seats.
Register for the free-to-attend FTE APEX Asia Expo 2023 >>
AirAsia

AirAsia describes itself as "a progressive and guest-focused airline". The carrier has fast-tracked its digital transformation with the mission of pivoting from being primarily an airline into an all-in-one digital company with close to 20 travel and lifestyle products and services creating the "AirAsia way of life".
Capital A, the holding company of AirAsia, recently announced a game-changing strategic partnership with Garuda Indonesia Group, transforming travel and logistics in the ASEAN region. The collaboration is expected "to enhance the flying experience for customers with seamless and hassle-free services" and builds on Garuda Indonesia Group's Citilink joining the AirAsia Super App journey.
In line with its progressive vision, AirAsia has also introduced a number of initiatives, including numerous new products that provide more choice to customers and new revenue streams including the AirAsia Super App, logistics, e-commerce, fintech, as well as new procedures and innovations such as biometric facial recognition which not only create a more contactless travel experience, but also uniquely support commerce ambitions going forward. AirAsia has this year further enhanced its customer experience with the addition of live call and refund tracking features on its Super App and website. The new live call feature responds to requests for real-time call assistance, allowing customers to speak directly with a human agent during their AI-powered 'Ask Bo Live Chat' interaction for immediate resolutions.
Register for the free-to-attend FTE APEX Asia Expo 2023 >>
All Nippon Airways

All Nippon Airways (ANA) is continuing its "digital transformation journey", with plans to streamline its passenger service systems from FY2025 for "a seamless travel experience".
The airline has entered the Metaverse with ANA NEO and, as part of this, recently launched ANA Granwhale – a virtual travel platform. Leveraging the power of virtual travel, this platform aims to enhance the number of inbound travellers to Japan, as well as promoting and facilitating the sale of specialty and regional products through e-commerce. Meanwhile, ANA Smart Travel aims to provide customers with a smooth and stress-free travel experience. The service model enables passengers to use their smartphones throughout their journey, with the intention of improving convenience and promoting contactless travel. Through these efforts, ANA aims to improve customer experience value, while strengthening its competitiveness and pursuing business efficiencies at the same time.
ANA is also entering the Urban Air Mobility space, in partnership with Joby Aviation, and plans to operate demonstration flights during Expo 2025 in Osaka, Kansai, Japan.
Hear more from All Nippon Airways at FTE APEX Asia Expo (Singapore, 8-9 November 2023). Keiichi Ueda, VP of Digital Transformation & Innovation, All Nippon Airways, will deliver a presentation in the Premium Conference focused on 'Utilising data dynamically to enrich the customer experience on the day of travel and beyond'.
Register for the free-to-attend FTE APEX Asia Expo 2023 >>
Cathay Pacific

Cathay Pacific has a renewed focus on the customer and recently launched a new master brand to simplify the way travellers interact with the airline. Pioneering enhancements to the customer experience include the all-new business class Aria Suite, which will feature in Cathay's redesigned Boeing 777-300ER cabins from Q2 2024, through to significant sustainability efforts and an impressive IFEC upgrade.
The airline is continuously pursuing the development of new technologies that enable the airline to give customers more choice and control over their journeys, whether on the ground, in the air or on digital channels. As part of these efforts, Cathay is embracing advanced conversational AI to enhance customers' digital experience. Under the airline's conversational AI roadmap, Cathay is optimising its digital customer experience with the most cutting-edge language AI technologies.
The airline has also launched an intuitive booking platform, contactless boarding, and high-speed Wi-Fi on all Airbus A350 and A321neo aircraft, which will be followed by a progressive Wi-Fi roll-out on its Boeing 777 and Airbus A330 fleet.
The airline is also recognised for its leadership in sustainability. Its drive towards decarbonisation will see Sustainable Aviation Fuel (SAF) account for 10% of total fuel consumption by 2030, and as part of that Cathay has launched Asia's first major 'Corporate SAF Programme'. Cathay is also extending its carbon-offset programme and has surpassed its target to cut single-use plastics, with a 56% reduction in single-use plastics use on a per-passenger level compared to a 2018 baseline.
Register for the free-to-attend FTE APEX Asia Expo 2023 >>
IndiGo

Responding to the ever-growing challenges and opportunities in the areas of customer experience, revenue maximisation and costs reduction through increased productivity and optimisation techniques, India's largest passenger airline, IndiGo, has commenced several aligned digital initiatives. IndiGo has crafted a clear strategy and blueprint for its digital transformation journey to be future-ready. A customer data platform (CDP) start-up has been engaged to build IndiGo's next-generation intelligent customer data hub. Rapid experimentation has commenced on how IndiGo's assets, its data, and the trust it engenders in millions of customers, can be leveraged to build multiple digital marketplaces, yielding new revenue streams. Several initiatives are underway to improve IndiGo's digital channels, including forming new agile squads to deliver the website and app features in rapid sprints, reworking the underpinning technology architecture and the user experience design. Efforts are also underway to digitise the operational data that can result in operational efficiencies through productivity enhancement and process optimisation.
Register for the free-to-attend FTE APEX Asia Expo 2023 >>
Japan Airlines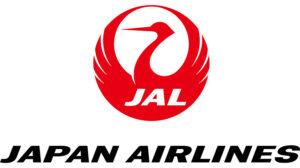 Japan Airlines' (JAL) 'Vision 2030' aims to drive future growth with a focus on "safety, peace of mind and sustainability". Taking a leadership role in sustainability, JAL recently became the world's first airline group to join the Global Sustainable Tourism Council (GSTC) – an international organisation that establishes and manages global standards for sustainable travel and tourism. JAL plans to accelerate its ESG strategy by developing products that meet the 'GSTC Criteria' and expanding its solution services. The overall goal is to create a sustainable society and future where everyone can enjoy repeated trips with both safety and peace of mind.
With the 'JAL SKY SUITE' configurations and a pioneering onboard dining experience, the airline is elevating the very essence of air travel. Every element, from meticulous attention to detail to personal inflight services, showcases a brand that is redefining luxury in the skies.
JAL is also entering the Urban Air Mobility space, in partnership with Volocopter, and plans to operate eVTOL demonstration flights during Expo 2025 in Osaka, Kansai, Japan.
At FTE APEX Asia Expo (Singapore, 8-9 November 2023), Akemi Kimura, Manager, Fast Travel, IT Strategy & Development, ZIPAIR, will deliver a presentation in the Premium Conference focused on 'ZIPAIR: Charting unconventional skies with JAL's legacy – an insider's perspective on strategic IT integration and innovation'.
Register for the free-to-attend FTE APEX Asia Expo 2023 >>
Korean Air

As the national carrier to one of the world's most digitally connected countries, Korean Air is spearheading its digital transformation journey. Most notably, Korean Air completed the largest IT modernisation project in its 52-year history, becoming the first major carrier to completely switch to Amazon Web Services (AWS) cloud. The airline is using AWS cloud capabilities to strengthen innovation and improve the customer experience. Korean Air upgraded its entire system to incorporate the required cloud technology and data to increase operational efficiency and innovate customer service. Korean Air is also working towards introducing a Machine Learning (ML) management service, which will allow the airline to create, train and apply ML models to improve customer service by forecasting passenger and cargo demand more accurately. The cloud will also help to enable the airline to better estimate flight delays due to weather conditions and predict aircraft maintenance time. To build a culture of cloud innovation, Korean Air introduced the AWS Innovation Builder Program during its cloud migration to give employees the right skill sets to become data- and customer-centric and create a cloud-first culture. As part of this company-wide effort, Korean Air equipped 500 employees with basic cloud technology skills and brought the business and technology teams together to validate new ideas with speed and agility using AWS.
Register for the free-to-attend FTE APEX Asia Expo 2023 >>
Singapore Airlines

Singapore Airlines' open innovation strategy looks at both internal and external; strategy-led and ground-up. This starts with cultivating mindsets and encouraging co-innovation among employees from the inside-out, as well as looking outside Singapore Airlines to solve business challenges, including start-ups, technology companies and research institutes.
It has committed to leveraging technology to build a long-term competitive edge and value. Singapore Airlines has incorporated automation and deployed Artificial Intelligence (AI) to optimise operations and processes such as crew rostering and onboard duties, aircraft planning and maintenance, flight planning, day-of-travel operations, global operation control and disruption management, all supported by a digital twin of real-time operational data grid, enabled with AI-assisted decision-making.
Beyond flight, Singapore Airlines developed the world-first blockchain-enabled loyalty wallet to expand the use of KrisFlyer miles to different lifestyle products. SIA also digitised the inflight shopping catalogue to launch KrisShop.com, allowing customers to shop with SIA anytime, anywhere.
As part of its efforts to offer an exceptional end-to-end travel experience, the airline has extended free unlimited Wi-Fi access to all travellers in all cabin classes, including Premium Economy and Economy, empowering customers "to stay connected, entertained and productive, even at 36,000 feet in the sky".
Singapore Airlines has also launched a seamless baggage collection service, in partnership with AirPortr, for travellers departing from London Heathrow Terminal 2.
Register for the free-to-attend FTE APEX Asia Expo 2023 >>
Virgin Australia

Virgin Australia has a significant pipeline of technology programmes to deliver a more integrated experience for travellers and members of its Velocity Program. The airline is undergoing a significant transformation to both improve its guest experience and reduce costs, with technology investment being an important part of this. Virgin Australia has prioritised upgrades to internal and external digital interfaces and to commercial tools and platforms. Moreover, the airline's tech team has grown significantly.
The airline Virgin Australia this year unveiled what it describes as the "cabin of the future" as part of a $110 million fleet-wide aircraft upgrade for a "consistent inflight experience". Among the many enhancements are in-seat power for all Business Class and Economy seats, and the introduction of inflight Wi-Fi and complimentary inflight entertainment (via a passenger's own personal device) to the majority of the fleet.
Virgin Australia has also launched a baggage tracking tool across more than two-thirds of its domestic network, allowing travellers to know where their bag is at every step of the journey. With digital tracking now part of everyday life, it is the latest instalment of Virgin Australia's broader transformation programme to deliver a seamless travel experience.
Register for the free-to-attend FTE APEX Asia Expo 2023 >>