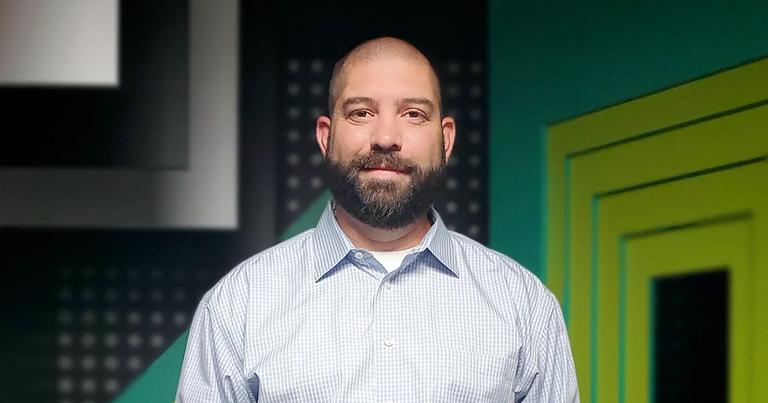 Future Travel Experience (FTE) is pleased to announce that Southwest Airlines' Senior Emerging Trends Advisor Kevin Kleist is supporting our next steps by becoming FTE's Head of Innovation, Digitalisation & Startup Engagement. Kevin carries on with his very important work for Southwest, while also helping to drive FTE forward with particular emphasis on nurturing and developing the FTE Digital, Innovation & Startup Hub, which was recently relaunched with a new line-up of Captains, new community-focused approach, new pricing model, and a dedicated focus on AI, Robotics & IoT for the next year.
Kevin has spent over 17 years with Southwest where he leads the Emerging Trends practice, building meaningful relationships throughout the open innovation ecosystem for collaboration with innovation-driven companies and startups to study, design, develop, and test emerging technologies in real-world environments. Through those collaborations, Kevin gathers key insights and learnings that are used to better understand a solution's viability, its risks, and how the solution would integrate with the company's existing technology and infrastructure. He has also been a Captain of the FTE Baggage Innovation Working Group (BIWG) since the group's inception and ever-present as Southwest's lead for its membership of the FTE Digital, Innovation & Startup Hub.
Commenting on the new appointment, Daniel Coleman, Founder & CEO, Future Travel Experience, said: "We have been working hard in the background to take our in-house expertise on digital transformation to the next level and Kevin is not just a great guy, collaborator and communicator, but he is somebody who is always a step ahead in understanding what is coming next and how it can be applied to improve a business, and our sector at large. This is a very exciting new era for the FTE Digital, Innovation & Startup Hub and while we are already working with over 20 Corporate Partners and 435 startup members, I think we are only scratching the surface of what this community could become and achieve. I know Kevin will do a phenomenal job curating content, driving discussions and knowledge-sharing, and expanding the membership base, while also offering invaluable ideas and input to enhance the whole FTE portfolio."
Kevin Kleist commented: "Having been very active within the FTE Hub, BIWG and FTE events in recent years, I know first-hand just how valuable the efforts of the FTE team are in bringing together the most forward-thinking airlines, airports, vendors, investors, government agencies and startups in the aviation industry. I have had the opportunity to learn from my peers in the industry and have worked with a number of pioneering startups and scaleups that can help improve our operations at Southwest. Through the Hub's renewed commitment to collaborative experiences, we will share insights, expertise, and real-world applications of game-changing technologies such as AI, robotics, and IoT during our monthly member meetings, held both in-person and virtually. I am thrilled to support FTE in this role, where our shared excitement drives our commitment to support the members and drive change across the industry."
What is the FTE Digital, Innovation & Startup Hub?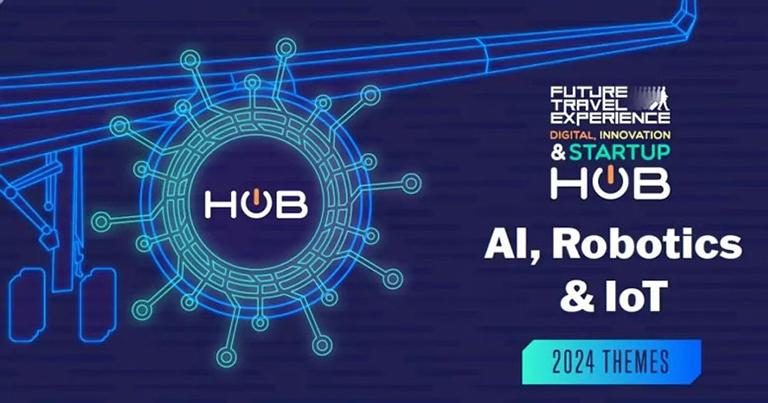 Launched in 2018, the FTE Digital, Innovation & Startup Hub is a truly unique community designed specifically for the individuals and organisations who are at the forefront of digital transformation and innovation in the aviation industry. Corporate Partners – including many of the industry's most forward-thinking airlines, airports and vendors – connect on a regular basis throughout the year and the FTE Hub is where meaningful relationships are forged, and learnings, ideas and case studies are continually shared.
It is a one-of-a-kind community where members can openly share their expertise and experiences, discover new partners and inspiration from outside of the sector, explore opportunities to collaborate, and deliver positive change. Corporate Partners also have access to hundreds of approved startup members, each of which has products and services specifically designed to help advance the air transport industry.
Following a major announcement at FTE Global 2023 on how we are reimagining the FTE Hub, we are now working to significantly scale membership in 2024 with the introduction of pioneering industry Captains, a digital-centric, community-focused approach, and a new pricing model to make it accessible to all.
Find out more about the FTE Digital, Innovation & Startup Hub >>
Hear more from Southwest Airlines at FTE APEX Asia Expo, taking place in Singapore on 8-9 November 2023. Kevin Kleist, Senior Emerging Trends Advisor, Southwest Airlines and Head of Innovation, Digitalisation & Startup Engagement, Future Travel Experience, will deliver a presentation in the Premium Conference focused on "How Southwest Airlines is leveraging technologies such as Artificial Intelligence and Machine Learning to boost operational efficiency and the customer experience". Kleist will also speak on the Expo Stage in a "Briefing and discussion on AI, IoT & Robotics with leaders from the FTE Digital, Innovation & Startup Hub".
Register for the free-to-attend FTE APEX Asia Expo 2023 >>