Future Travel Experience 2012 is the forum at which the world's travel facilitators will gather to launch their future initiatives and view the very latest concepts from vendors in the field. At this year's event, delegates will experience a substantially enhanced exhibition in which we will proudly stage the largest showcase of equipment and services in this field globally.
In the first part of our FTE 2012 Exhibition Preview, we highlight what you can expect to see from Type22, SITA, IBM, ALSTEF, Kaba and Boon Edam.
Type22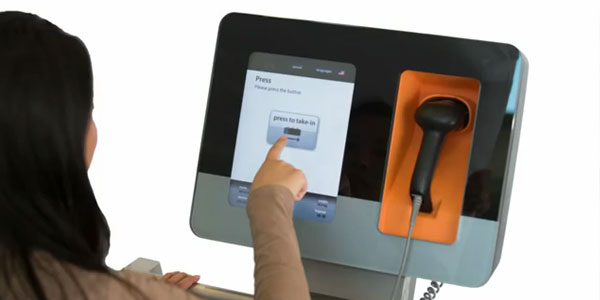 Type22 will be launching its new Scan&Fly self-bag drop system to the North American market at FTE 2012. Scan&Fly offers all the benefits associated with self-bag drop in a retrofit package: shorter queues at bag drop, a positive passenger experience and lower operational costs without having to change any of the existing airport infrastructure.
SITA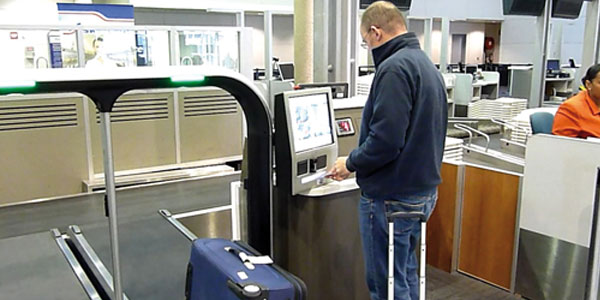 SITA, in partnership with Boon Edam and BCS Group, will be showcasing solutions that support its 'Intelligent Airport' vision at FTE 2012. Among the featured solutions will be a self-service bag drop system, which was recently installed at Brisbane Airport and has reduced the bag drop process to just 25 seconds.
IBM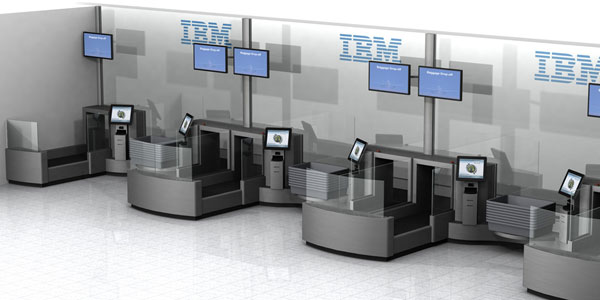 IBM will be presenting its new end-to-end self-service bag drop solution in Vancouver. The full potential of IBM self-service solutions will be demonstrated across kiosk, mobile, tablet and web channels. IBM will also present its solutions for persons with visual disabilities.
ALSTEF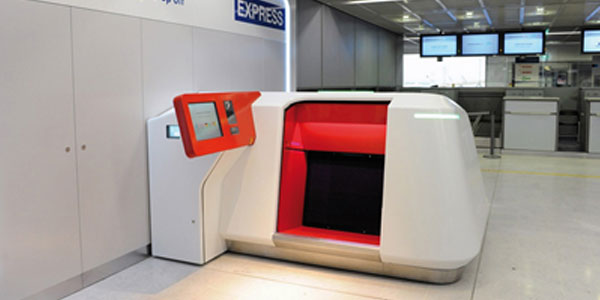 ALSTEF will be presenting the BAGXpress automatic baggage drop off system, which has been developed in collaboration with Aéroports de Paris and has been successfully trialled at Paris Orly Airport. The self-service system allows passengers to drop off their baggage in an average time of just 30 seconds and also allows for space savings in the check-in area thanks to its ergonomic design.
Kaba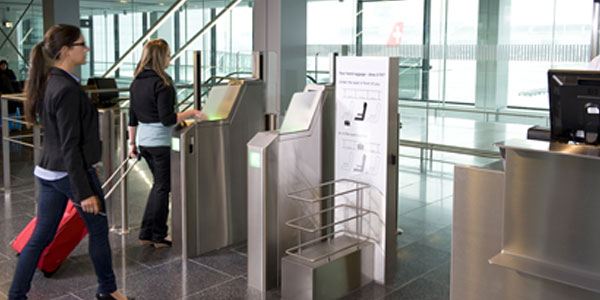 Kaba will present an innovative solution for secure tokenless boarding in the FTE 2012 exhibition. The solution features the well-proven sensor barrier Argus HSB-M03 with integrated info screen and printer, a document reader for 2D barcodes and e-Passports, and a camera for facial recognition. The solution is connected to a check-in kiosk where the passenger may check-in with an e-Passport and boarding pass. The image captured from the e-Passport is then linked to the data from the boarding pass, and the passenger can board at the Kaba gate simply by looking at the camera.
Boon Edam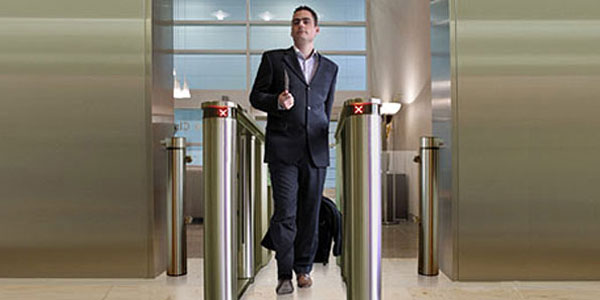 Boon Edam will be presenting the Airport Swinglane self-boarding security lane at FTE 2012 in Vancouver. The product will be showcased with integrated technologies, such as Near Field Communication (NFC) and Atkins' PASS facial recognition system. The Airport Swinglane is officially certified for use on the Airport Connect CUTE/CUPPS platform by SITA and by the Association of European Airlines (AEA) according to the AEA 2009 Regulations and Standards.