Future Travel Experience Global 2013 features the event's largest ever exhibition, showcasing the very latest systems, technologies and services relating to the passenger experience. In part three of our Exhibition Preview, we highlight what visitors can expect to see from the companies presenting the latest IT solutions – SITA, Damarel, Four Winds Interactive, ARINC and Amadeus.
» View the first part of the FTE Global 2013 Exhibition Preview – Printers, Readers and Scanners
» View the second part of the FTE Global 2013 Exhibition Preview – Baggage Solutions
» View the exhibition floorplan and find out more about the FTE Global 2013 Exhibition
SITA (Exhibition Booth #30)
SITA will be demonstrating a full range of air transport communications and IT solutions at FTE Global 2013, helping the sector drive business results through real-time intelligence and proactive operational control.
Recent developments at SITA include Passenger Flow Monitoring, giving airport managers insight into how passengers spend their time in the terminal. This knowledge can help airports improve the passenger experience, but also improve non-aviation revenues; it is estimated that an extra 10-minutes in security reduces passenger retails spend by up to 30%.
SITA delivers and manages business solutions for airlines, airports, GDS, governments and other customers over the world's most extensive network, which forms the communication backbone of the global air transport industry.
For more information visit: www.sita.aero
Damarel (Exhibition Booth #21)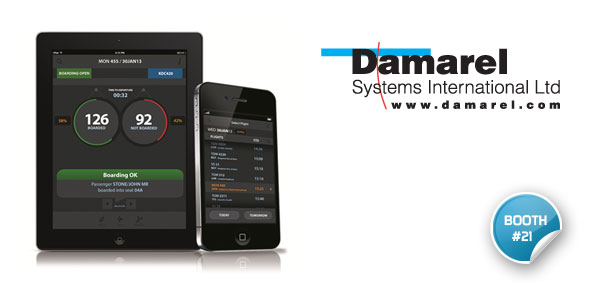 Damarel will be showing the latest in passenger and ground handling software at FTE Global 2013, including its new EMBARKmobile – a truly portable solution for airline passenger gate boarding. Designed for the latest generation of tablets, smartphones and PDAs, EMBARKmobile supports the devices you want to use, where you want to use them.
Also on display will be Damarel's Vanguard security system and Embark e-gate compatible boarding, which now support self-service operations. Its ever popular, low-cost L-DCS and FiNDnet Suite will also be available for demonstration. This year, L-DCS has been further enhanced to include new integration modules to the Timatic service from IATA and the Navitaire New Skies reservation system, giving users more convenience and efficiency than ever before.
With worldwide installations, Damarel continues to deliver class-leading, cost-effective solutions that improve passenger throughput, increase efficiency and reduce costs.
For more information visit: www.damarel.com
Four Winds Interactive (Exhibition Booth #18)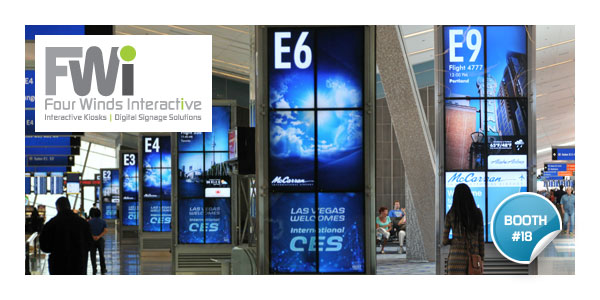 Four Winds Interactive (FWi) is putting its award-winning digital signage software on display at FTE Global this year.
It technology is used to power over 100,000 displays throughout 27 countries around the world and FWi will offer FTE attendees the chance to experience the easy-to-use interface, unique architecture, seamless data integration, powerful wayfinding and broad functionality that have made its platform the most powerful and reliable solution in the aviation industry for centralising the creation and management of content across digital signs, interactive kiosks and mobile devices.
FWi will also offer attendees demonstrations using examples from live client projects, including the work done for McCarran International Airport, Hartsfield-Jackson Atlanta International Airport and more.
For more information visit: www.fourwindsinteractive.com
ARINC (Exhibition Booth #24)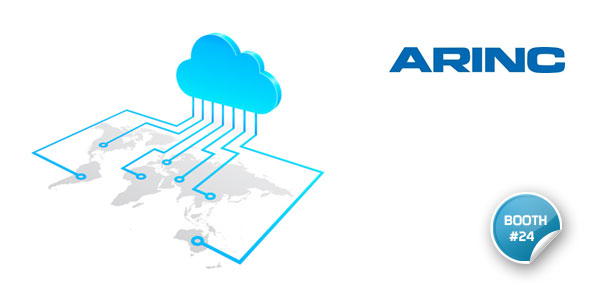 ARINC will be highlighting a range of its latest solutions, including vMUSE Enterprise, the company's latest innovation in common-use passenger check-in that eliminates the need for servers, core computing space, and costly technical manpower. Airlines and airports of any size can launch check-in service in minutes – in the airport or at off-site locations – using only a PC, laptop, or thin-client device; an existing printer; and a standard Internet connection.
vMUSE Enterprise combines the security and reliability of ARINC's MUSE platform with virtual technology, making passenger check-in service quicker, easier, more flexible and less costly. vMUSE Enterprise connects check-in agents to ARINC's Global Processing Center, where they access a virtualised workstation. Agents enjoy the same response time, reliable access, and secure transmission. Airlines and airports enjoy substantially reduced operating costs, headaches, and hassles.
ARINC will also be presenting VeriPax at FTE Global 2013. The Passenger Reconciliation System enables security agents to screen passenger information and filter out/identify fraudulent travel documents, as well as profile criminal elements, in seconds.
For more information visit: www.arinc.com
Amadeus (Exhibition Booth #34)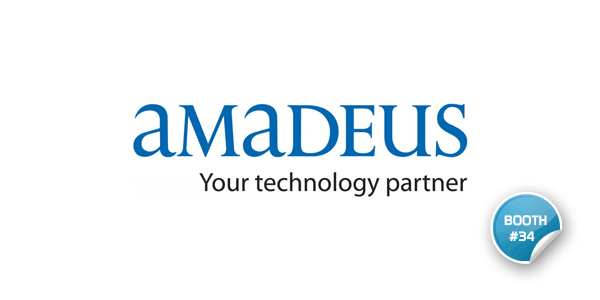 As well as highlighting its latest solutions for airlines, Amadeus will be presenting innovations from its recently launched airport division at FTE Global 2013.
For airlines, the company has developed IT solutions and services that address key operational and commercial requirements in the areas of sales, reservation and ticketing, inventory management, departure control and e-Commerce.
The airport division has been launched off the back of the success of this airline division. Both departments have high levels of data integration, automation and workflows that can support transversal functional requirements.
FTE Global 2013 delegates will have the chance to explore how Amadeus' array of products and services can support their evolving business goals.
For more information visit: www.amadeus.com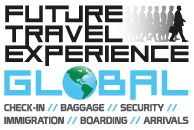 Ultra Electronics will be among the other companies showcasing their latest IT solutions at FTE Global 2013.