In the final part of the FTE Europe 2014 Exhibition Preview, we take a look at the latest innovations that will be on show in London from Vision-Box, Samsung, IFPL, ARINC, SICK, Ink, NEC, CX Index and FWi.
Here at FTE, we understand the importance of viewing demonstrations of the latest solutions first-hand, which is why FTE Europe will provide the perfect showcasing platform to help you learn about the latest technologies and establish how they can help your company improve the passenger experience.
» View Part 1 of the FTE Europe 2014 Exhibition Preview
» View part 2 of the FTE Europe 2014 Exhibition Preview
Vision-Box (stand 39)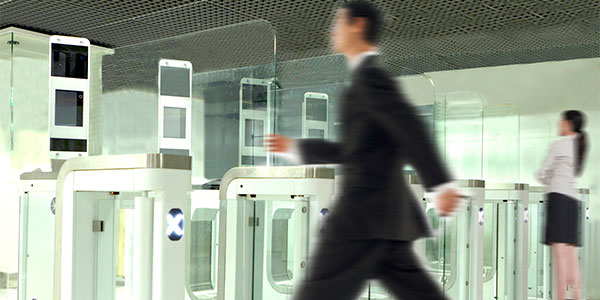 Visitors to the Vision-Box stand will be able to find out more about the company's portfolio of electronic identity solutions, intelligent security management, and automated border control systems that use ICAO-compliant standards.
The border control portfolio aimed at airports, airlines and border authorities, includes solutions addressing a variety of business scenarios, namely security checkpoints, and self-boarding and automated border control smart biometric e-gates. Covering the entire ID management cycle, Vision-Box delivers, to governments and issuing authorities, solutions ranging from live biometric enrolment stations, document verification kiosks and digital document dispensers through to personalisation systems.
From the enrolment process, through the life cycle process of a biometric document and finally to the verification and identification process, all products are linked together through a powerful IT platform, vb i-shield, which enables the implementation of an advanced border management system and integrates with advanced digital video management solutions, intelligent biometric and biographic search engines and danger management functionalities.
For more information, visit: www.vision-box.com
Samsung Electronics UK (Stand 43)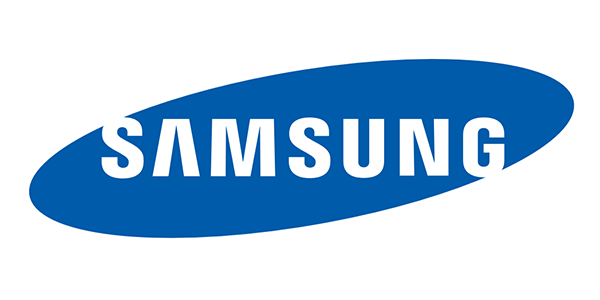 Combining the latest in display, tablets and print technology, Samsung Electronics UK is proudly showcasing a variety of airport and general transport solutions at Future Travel Experience Europe 2014, including wayfinding, flexible information displays and mobile check-in products.
Visitors to the stand can see first-hand how Samsung Displays can not only efficiently inform passengers about their surroundings, but also interactively engage the customer directly with the most relevant and individual promotions.
Using a combination of tablets and display, Samsung's wayfinding solutions on show cover both 'fixed tablet' as well as 'Bring Your Own Device' scenarios. See how the 'screen mirroring' turns SoC Displays into more interactive solutions providing the customer with a more enriching and engaging experience.
Another demonstration being shown on the stand is Samsung's mobile check-in solution, which allows staff – via a Galaxy Tablet and dedicated software – to check-in customers anywhere they wish, thus providing a more dynamic and comfortable check-in service for passengers.
For more information visit: www.samsung.com/uk/transport
IFPL (Stand 22)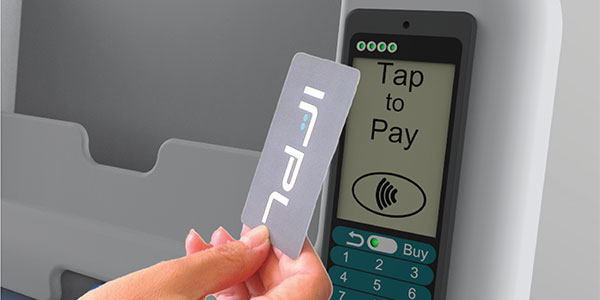 IFPL will be demonstrating its new Contactless Retail System (CRS) at Future Travel Experience Europe 2014 in London. Credit/debit cards are being issued with contactless payment functionality built-in enabled by Near Field Communication (NFC). IFPL has developed an in-seat payment system for airline cabin passenger seats that takes advantage of the new NFC contactless card for low-value purchases and has an intuitive interface that is easy to use. The system also has the potential to be used on other types of transport networks such as trains.
CRS allows passengers to pay quickly and simply with their credit/debit card for onboard transactions, eliminating the requirement for cash. Recent research suggests an increase in sales of up to 15% using contactless systems compared to traditional cash vending. CRS is easy to install with no in-seat wiring required and is easily configurable as IFPL's system integrates seamlessly with existing on-board payment servers. Alternatively it can be a standalone system that will run for up to 24 months on the optional built-in battery.
For more information, visit: www.ifpl.com
ARINC (Stand 45)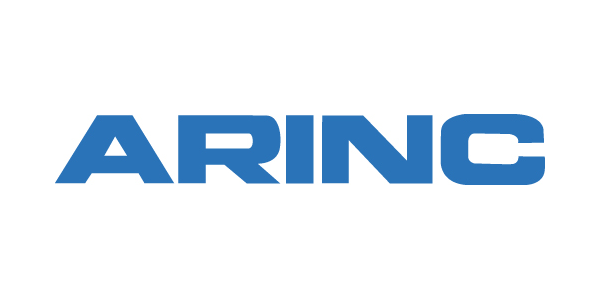 ARINC is displaying a number of solutions at FTE Europe, including efficient and cost-effective shared check-in, legacy and CUPPS application support for maximum operational flexibility, and multiple con-current application support. Also being showcased on the ARINC stand is a cloud-based common use check-in solution for tablets, as well as its latest touch-screen wayfinding and information kiosk. ARINC experts are available throughout the event to meet delegates and give them a first-hand preview of these innovative products and services.
ARINC solutions are used by hundreds of ATI customers to provide high-quality services, to manage costs, and improve airport processes – whether it's helping airports make the check-in process a smoother experience for passengers, or providing enhanced data collection and reporting capabilities.
SICK (Stand 24)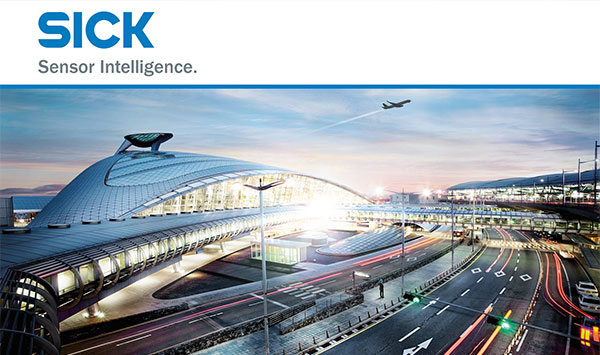 At FTE Europe 2014, SICK will be demonstrating how its different sensor modules can be integrated into self-bag drop systems. The company has installed passenger, baggage and cargo handling systems in nearly every major airport worldwide. SICK sensors and automatic identification systems ensure efficient and safe identification and measurement for secure and optimised airport processes.
With sensor technology from SICK, it is possible to identify luggage from check-in to aircraft loading and to determine the size, position or shape of luggage and cargo items, to protect system parts from damage and to optimise storage and loading areas.
SICK understand the needs of air cargo terminals, such as the use of special air cargo containers (Unit Load Devices) and specially designed loading pallets (in accordance with cargo hold geometry). SICK provides products for positioning, protection and operation of storage and retrieval systems, shelf allocation, safe operation of forklift trucks and measuring prior to loading. Aircraft docking can also be assisted using SICK sensors for anti-collision of the boarding bridge and to indicate the exact stopping point for the pilot.
For more information visit: www.sick.co.uk
Ink Aviation (Stand 1)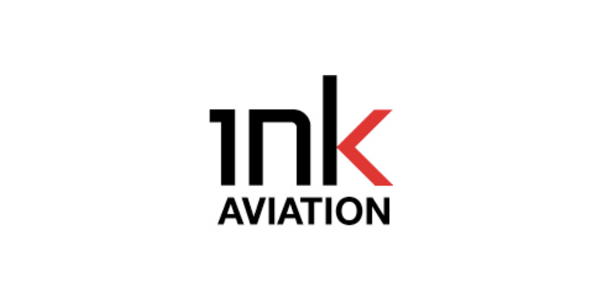 Visitors to the Ink Aviation stand will be able to see how airlines no longer need desks, thanks to the new Ink Cloud mobile platform. Ink will show how tasks like printing boarding passes and bag tags, scanning passports, selling ancillaries and much more can be performed on mobile devices.
Ink Aviation develops technology to increase efficiency and reduce costs for all its customers. Its portfolio of products makes passenger processes better, faster and easier. They work for international and regional airlines and airports to increase capacity and streamline service delivery with cutting edge self-service, mobile and agent-based systems.
Ink remixes technology to arrive at the perfect solution for each operating scenario – ranging from self-service check-in kiosks and bag drop units, to mobile check-in, and boarding apps and hardware.
For more information, visit: www.inkaviation.com
NEC Display Solutions (Stand 18)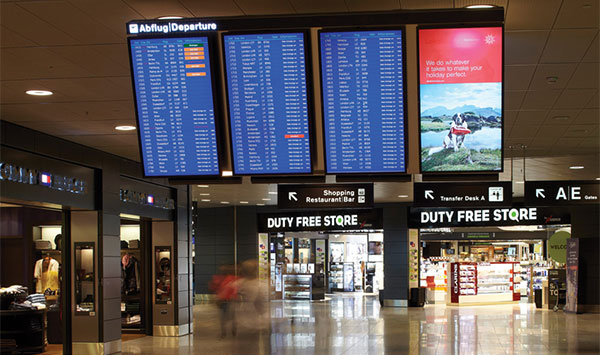 NEC Display Solutions is highlighting its innovative range of large-screen LCD displays and projector solutions. The company stands for product innovation and design perfection with a reputation for reliability, backed up by an extensive pan-European support infrastructure. NEC Display Solutions offers one of the most comprehensive and solution-oriented portfolios available on the market today. From the classroom to the boardroom, from the airport to the cinema, NEC Display Solutions has a full range of desktop, large-screen LCD displays and projector solutions for any display need imaginable. The company brings industry experts together and offers a single point of contact to its customers in a variety of vertical markets.
NEC Display Solutions Europe GmbH leverages award-winning display technologies and advanced research and development, while building on a rich history of product innovation.
For more information, visit: www.nec-display-solutions.com
CX Index (Stand 42)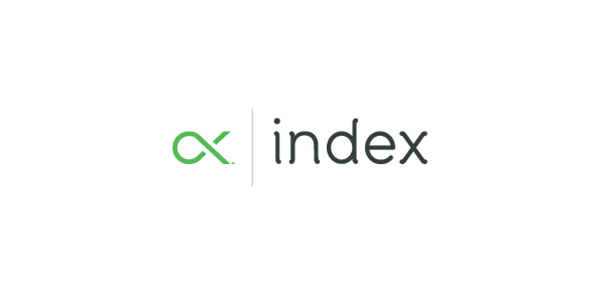 CX Index is highlighting its dedicated solutions aimed at helping businesses understand and improve their customer experience at FTE Europe. Networks have always been a way for people and businesses to gain synergies, and CX Index brings the benefits associated with being part of a network to the world of Customer Experience Management.
Having founded the company in Dublin in 2011, David Heneghan came up with the idea of developing an index of Customer Experience (CX Index) when he was leaving feedback for a hotel. He felt that if he gave the hotel in question a score of 8/10 on satisfaction with check-in experience, that the hotel management might be pleased with their check-in process. If the hotel across the road was getting 9/10, the reality is they weren't doing great.
Customer experience is like any competitive sport: if the other team scores more, they win. The same rules apply in business. If you sell more, you generate more revenue. If you offer a better experience, you sell more. But it's hard to measure whether your experience is better. CX Index helps business to understand the experience they offer in the context of the competitive landscape.
In CX Index's own words: "We understand it's an industry where price is a key driver of the decision to purchase a ticket, but we see no reason for airlines not to be competitive on both price and experience".
The competitive landscape and network element only represents a small part of what is on offer. CX Index can link all of the feedback captured directly from passengers with operational data, and run a range of statistical analysis. In addition, it has features designed for better complaint handling and to drive up social media performance too.
For more information, visit: www.cxindex.com
Four Winds Interactive (Stand 18)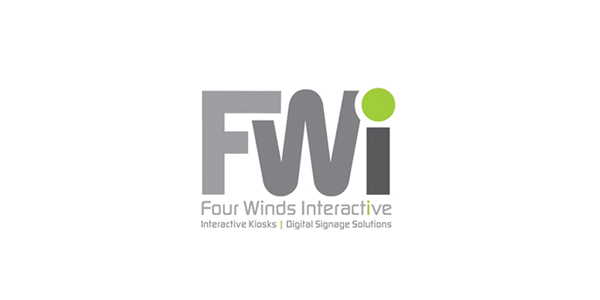 Founded in 2005, Four Winds Interactive (FWi) has quickly become an industry leader for enterprise visual communications solutions. In addition to powering digital signage networks, users can drive their interactive kiosks, desktops, Web and mobile content from a single, flexible and powerful software platform.
FWi's customers use its software to communicate more effectively, solve wayfinding challenges, enhance safety, increase sales, improve experiences, and much more.
With over 3,500 clients and 300+ team members worldwide, FWi has the resources and experience to make your visual communications project an overwhelming success.
For more information, visit: www.fourwindsinteractive.com