FTE was onsite at Aircraft Interiors Expo in Hamburg – here we look at solutions on display in the AIX Expo from the companies delivering innovations in the cabin interior and passenger comfort sectors.
TTF's simple solution to solve major cabin bin capacity headache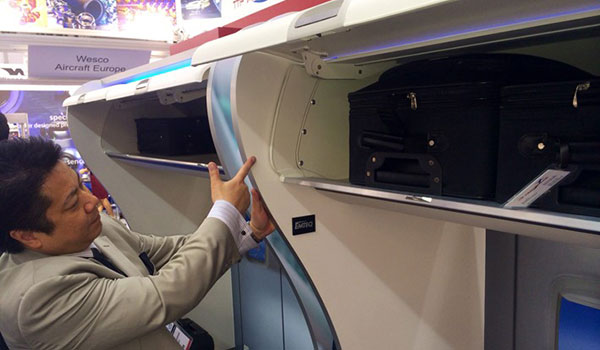 Having been on a flight recently where we were denied the opportunity to take our hand luggage onboard such was the excess of carry on baggage in the overhead bins (the airline even had to put a row of seats aside for storage), we were pleased to see the solution from TTF Aerospace. According to the Vice President of Engineering, Dan Lau, the problem with most cabin bins is their depth, which means passengers have to load their baggage sideways, taking up more bin space. But TTF's solution – which the airlines can easily fit themselves – extends the length of the bin outwards, enabling passengers to place their baggage in vertically and, in turn, accommodating more cases in each bin. Southwest is the launch customer, and with more passengers looking to travel with cabin bags only, this looks set to be a good solution to what will only continue to become a bigger problem for airlines and passengers who now resent the idea of standing around baggage reclaims when they only travelled with a cabin bag in order to avoid that.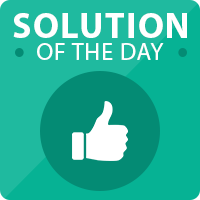 Solution of the Day
Gogo's launch of 2Ku – which will enable in-flight connectivity speeds of more than 70 Mbps – was the deserving recipient of the Day 2 Solution of the Day accolade. Gogo CEO Michael Small described the launch of the new technology as "momentous", while Chief Technology Officer Anand Chari explained that speeds could reach 100 Mbps when new spot beam satellite technologies become available.
Altitude raises the bar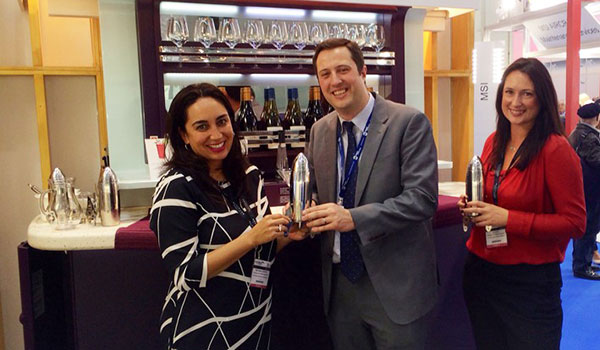 FTE sat down with Altitude Aerospace Interiors who initially came to our attention a few years back thanks to work they did with Air New Zealand on their impressive SkyCouch for economy class. The highlight on their stand was a world-first, customer-facing bar developed for Virgin Australia, which looked great even without the impressive lighting set-up that you will find onboard if you are lucky enough to be flying on an aircraft with this welcome concept for premium passengers.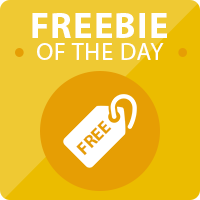 Freebie of the Day
To complement the showcasing of its bar concept, Altitude was giving away to valued airline customers a rocket-shaped cocktail shaker (see above). They made a special exception however and gave one to FTE Founder Daniel Coleman and in turn they won the prestigious accolade of Day 2 – FTE Freebie of the Day at AIX!
Poltrona Frau developing another exclusive seat for Etihad Airways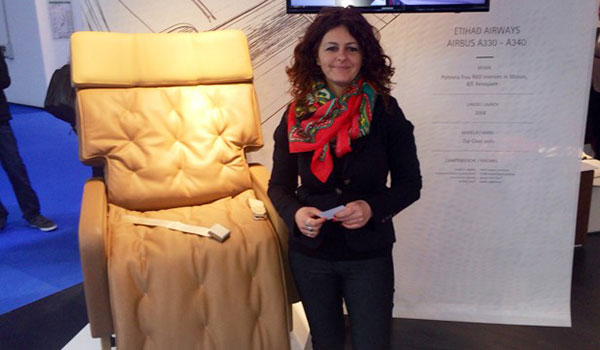 FTE stopped in its tracks when walking past the Poltrona Frau stand upon seeing a unique seat which looked more like it would be found in a living room than an aircraft. It turned out to be a seat specifically designed for Etihad Airways and is in use in the top class seat sections of the carrier's A330 and A340 aircraft. The seat has been in use for some years now with Etihad, but the seating manufacturer revealed it is currently developing another brand new seat exclusively for the airline, which we were delighted to hear, because as we reported here, airlines should be doing more to provide experiences that can exclusively be found on their aircraft if they are to provide truly memorable experiences.
Airbus' focus on enhancing cabin ambience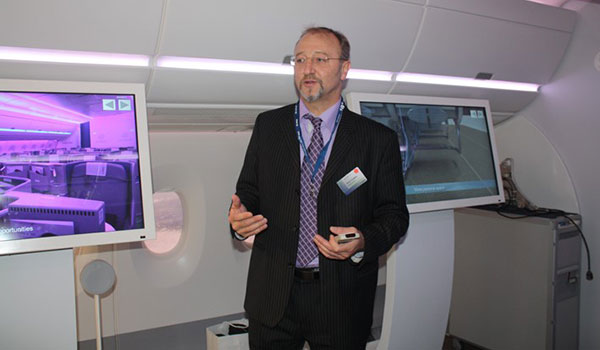 Airbus was keen to highlight the passenger-focused benefits of the new A350 XWB, with a particular emphasis on the improvements to the cabin ambience that will be brought about by RGBW (red, green, blue, white) LED lighting technology. The lighting will allow airlines to create a variety of environments, depending on the stage of the flight, and Patrick Candelier, Airbus' Aircraft Interiors Marketing Manager, revealed that the lighting concept will be offered as an option across all aircraft types from 2015. The company also revealed that the Recaro's CL3710 seating will be available as part of the A350 XWB catalogue, complementing an agreement also in place with seat supplier Sogerma.
We had hoped to see a mock-up of the 11-abreast economy seating configuration for the A380, but unfortunately we had to make do with just a model instead.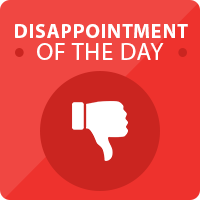 Disappointment of the Day
Like many others at AIX, FTE had been hoping to see a mock-up of the new 11-abreast economy class seating configuration that Airbus has developed for the A380. So, we were naturally disappointed when the manufacturer revealed that the mock-up would not be on show following a components delivery issue.