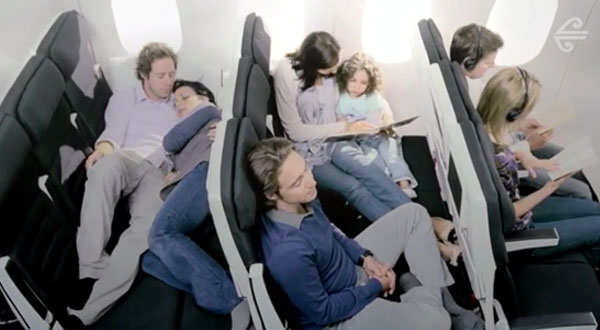 China Airlines will include Air New Zealand's innovative Skycouch on its Boeing 777s, which will be delivered in September this year.
The Skycouch is a row of three Economy seats that can be adjusted and transformed into a flat couch. Passengers can push the armrests into the back of the seat and then raise the footrest from under the seats to create a flat, more spacious area.
Skycouch was launched in 2011 and features on Air New Zealand's B777-300ERs and will also be available on its B787-9 Dreamliner, but China Airlines is the first third-party airline to adopt the product.
Christopher Luxon, CEO of Air New Zealand, said: "The Skycouch has transformed the Economy flying experience and has been really well received by our customers since it was introduced in 2011. We have seen strong interest from other airlines in the product and are exploring licensing agreements with other carriers on non-competing routes."