Future Travel Experience Global 2014 features our biggest ever exhibition, showcasing the very latest systems, technologies and services that have been developed to help improve the passenger experience. In the second instalment of our exhibition preview, we highlight what delegates can expect to see from Embross Group, Epson, FastTrack Company, Four Winds Interactive, Gunnebo, IBM, IER and iinside.
» View the full FTE Global 2014 Exhibition floor plan
» View Part 1 of the FTE Global 2014 Exhibition Preview 
Embross Group (Booth 88)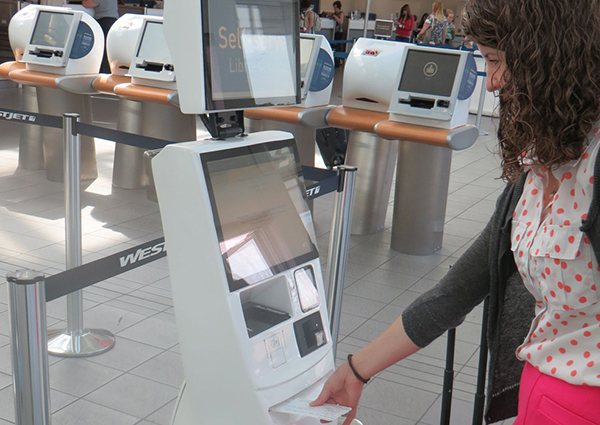 Embross Group is a forward-thinking technology company with a focus on flexible, scalable and cost effective passenger service solutions. At FTE Global 2014, the company will be showcasing its new On Demand Infrastructure (ODI) series of kiosks, which will be making their debut in airports across North America in late 2014.
The ODI Series was developed to help airlines and airports reduce their fixed infrastructure costs and dependencies, and empower them with more deployment flexibility. The ultra-compact mobile kiosk and mobile desk models enable full passenger service and self-service capabilities to be deployed anywhere, any time to meet the challenges of the modern airport environment. From disruptions and irregular operations to managing congestion and capacity demands, the ODI series allows airlines and airports to instantly scale services up and down without needing to install new service infrastructure.
For more information, visit: www.embrossgroup.com
Epson (Booth 10)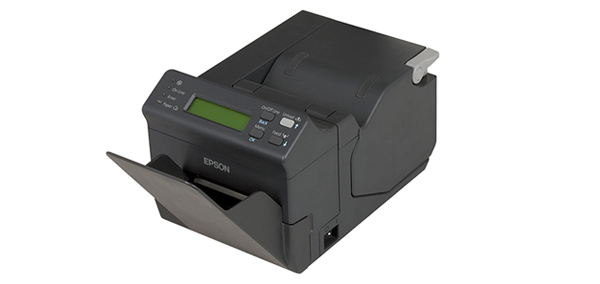 At FTE Global 2014, Epson will be presenting solutions ranging from thermal printers to durable impact and ink jet page printers, which offer high-speed text, barcode and graphics printing for boarding passes, bag tags, passenger manifests, receipts and more.
The proven solutions are ideal for both airline and airport operations, as they increase efficiency, reduce the cost of operations and service customers faster.
For more information visit: www.epson.aero
FastTrack Company (Booth 64)

FastTrack Company markets eTag & eTrack, a game changing and patented solution for check-in baggage. eTag is an electronic baggage label that displays destination barcodes, while eTrack lets passengers and airlines track baggage wherever it goes.
Its system is the only comprehensive solution on the market, featuring a sophisticated and patented Auto Flight Mode that complies with worldwide air travel regulations.
eTag & eTrack not only work perfectly as a team via Bluetooth to take away stress and speed up the process of travelling with check-in luggage, both devices also work separately making a wide array of uses possible.
For more information, visit: www.fasttrackcompany.com
Four Winds Interactive (Booth 61)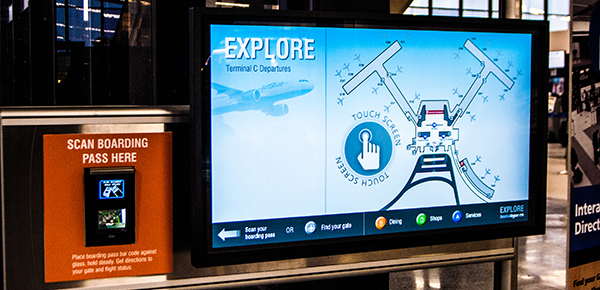 Founded in 2005, Four Winds Interactive (FWi) has quickly become an industry-leader for enterprise visual communications solutions. Its functionality makes it easy to create a powerful communications tool that solves wayfinding challenges, enhances safety, increases sales, improves experiences, and much more.
With more than 3,500 clients and 300+ team members worldwide, FWi has the resources and experience to make your visual communications project an overwhelming success. FWi is based in Denver, Colorado with additional offices in Miami, Hong Kong, Mexico, the United Kingdom, Germany and Dubai.
For more information, visit: www.fourwindsinteractive.com
Gunnebo (Booth 7)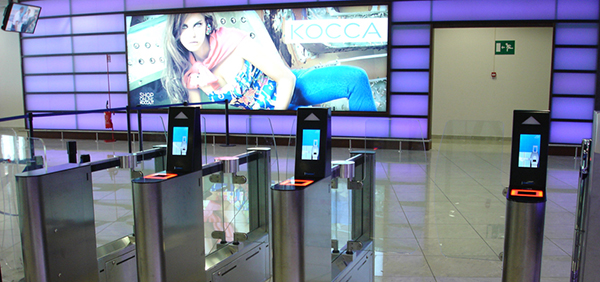 Gunnebo will be highlighting its portfolio of security solutions at FTE Global 2014 in Las Vegas. Gunnebo is able to draw upon years of experience in product development and technological advancement of security solutions for any environment.
The company offers airport security solutions that combine security with speed and reliability, and simplify passenger travel by ensuring reliable, trouble-free interaction with security staff and security systems at all times. The company's airport solutions include pre-security, boarding, immigration and anti-return gates providing automated passenger detection systems with sophisticated identification tools, including 2D barcode and biometric scanners.
Gunnebo can provide solutions to meet the challenges faced by airports, including reducing passenger queuing time by managing queues and processing passengers faster through the airport to airside stress-free. Gunnebo's automated processes can free up airport staff to focus on customer care and provide fast and efficient movement of passengers without compromising the strictest security demands.
For more information, visit: www.gunnebo.com
IBM (Booth 18)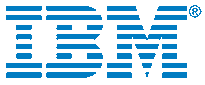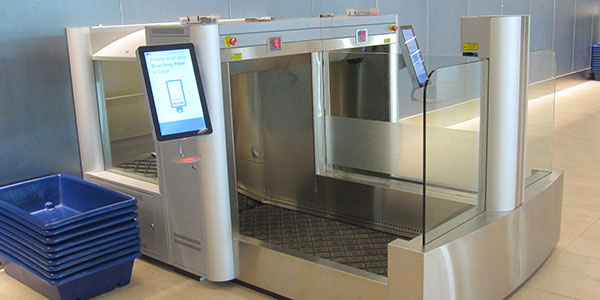 IBM will be showcasing its latest self-service innovations at FTE Global 2014 and demonstrate new ideas to improve the passenger experience and reduce operational cost.
Visitors to the IBM stand will be able to experience what IBM calls "true innovation", as the team will show visitors how they can make your mobile device and the check-in kiosk appear as just one device. Your mobile device becomes the self-service computing platform and airlines/airports can take full advantage of it by providing you, the traveller, with printers and passport devices at Cloud Kiosks.
IBM can also extend the pairing to a One Touch mobile payment, addressing an industry pain point. You can pay for extras such as bags and upgrades by using One Touch payment on your mobile device.
Also on show will be self-bag drop solutions as implemented at Halifax Stanfield International Airport, and Automated Passport Control kiosks as implemented at Toronto Pearson Airport. Visitors will also be able to speak with IBM's experts about the market leading technologies that support these solutions, including iBeacons, cloud and mobile.
For more information, visit: www.ibm.com
IER (Booth 58)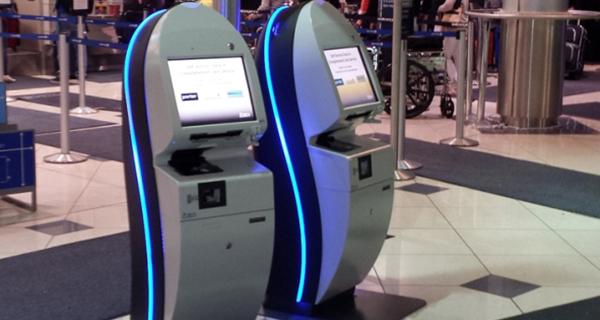 Among the exhibitors at this year's FTE Global will be IER, a French subsidiary of Bolloré Group operating worldwide. In the air transportation industry, IER provides airport operators and airlines with the most relevant solutions from check-in to boarding based on exclusive hardware, software and services, helping them reduce their cost structure and increase their revenues while enhancing the passenger perception of the total customer service provided.
IER is a worldwide specialist with a presence on the market of over 50 years, with extensive experience and know-how in the world of passenger processing with innovation and process in mind.
IER also promotes co-innovation and co-development to create deep relationships with its customers in order to develop coherent and valuable innovations that feature incrementally evolving new passengers processing products, solutions and new services.
For more information, visit: www.ier.com
iinside (Booth 89)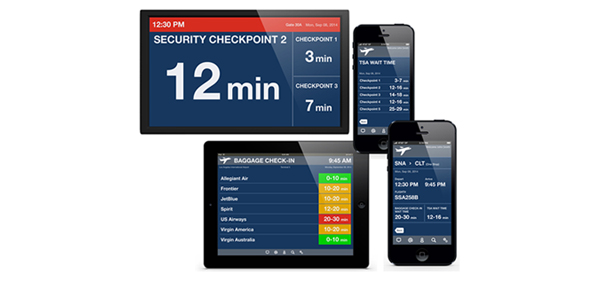 iinside will be exhibiting its real-time predictive queuing solution at FTE Global 2014. The company has a proprietary positioning technology that allows for passive detection of Bluetooth enabled devices.
iinside has created a proprietary system that has been developed over the past 15 years with over 30 patents around proximity. After years of working in the interior analytics space for some of the largest brands in big box retail, the company has most recently and successfully deployed its predictive Queuing Solution in an international airport with one of its partners.
Why is this critical to the travel market? iinside will be the first company that can provide data for predictive TSA wait times and baggage check-in wait times to airlines, airports, and travel aggregators. By having this information on your website or within an application, your customers will be able to prepare for their travel experience and be less stressed.