Future Travel Experience Asia, which will take place in Kuala Lumpur from 1-3 December, will feature an extensive exhibition of the very latest systems, technologies and services that have been developed to help improve the passenger experience. In the second instalment of our exhibition preview, we highlight what delegates can expect to see from PrehKeyTec, Rockwell Collins/ARINC Airports and SITA.
» View Part 1 of the FTE Asia 2014 Exhibition Preview
PrehKeyTec (Stand 17)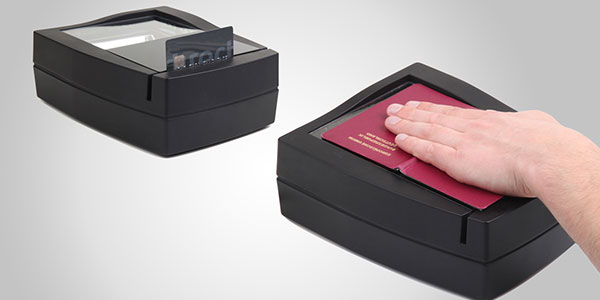 PrehKeyTec, a leading manufacturer of application-specific interface devices, will be showcasing its suite of products designed for the aviation, air traffic control (ATC), airline and terminal industries. The company's solutions are installed in demanding operating conditions, which require high quality products to ease check-in and boarding processes, as well as reliable data-input in air traffic control. PrehKeyTec's aviation airline products include the MCI 111 A integrated keyboard with integrated MSR/OCR reader, the ML 2 A standalone MSR/OCR reader, PKT 4000 document scanner and MCI/MC keyboard series for ATC.
All OCR versions are certified by the leading system integrators for airports and airlines. Both wedge devices are available with USB or serial interface. The MCI 111 A has an optional RS232 AUX port for connecting barcode scanners or other wedge devices. The systems allow you to work under all common use operating systems including Windows 7 and are highly flexible in being adjusted to individual needs without having to send them back to the manufacturer. PrehKeyTec has earned its reputation for long lasting and highly flexible devices over several decades of designing and manufacturing reliable input solutions.
For more information, visit: www.prehkeytec.com
Rockwell Collins / ARINC Airports (Stand 24)

Rockwell Collins will be highlighting portable check-in solutions and self-service bag drop among other innovations at FTE Asia 2014. Rockwell Collins airport capabilities provide industry-standard passenger processing solutions including self-service kiosks, self-service bag drop, self-boarding gates, systems integration, application maintenance services and network engineering that keep people moving and operations flowing at many of the highest rated airports in the world, helping airports meet the needs of today's passengers, anticipating the needs of the industry's future and building trust every day.
If you are looking to enhance the passenger travel experience at your airport, you can visit the company at Stand 24. Here you will be able to speak with knowledgeable representatives and learn more about their airport solutions.
For more information, visit: www.rockwellcollins.com
SITA (Stand 8)

SITA is a leading specialist in air transport communications and IT solutions, and at FTE Asia 2014 visitors to the SITA stand will be able speak to experts from every aspect of the company's portfolio. SITA delivers and manages business solutions for air transport industry customers over the world's most extensive network, which forms the communications backbone of the global air transport industry.
SITA's portfolio includes managed global communications, infrastructure, and outsourcing services, as well services for airport management and operations, baggage operations, transportation security and border management, cargo operations, and more.
For more information, visit: www.sita.aero
Also exhibiting their latest passenger-focused solutions and services at FTE Asia 2014 will be: Access IS, AirAsia, Boon Edam, Custom, Damarel Systems, Elenium Group, Gunnebo, ICTS Europe Systems, IER, Kaba, Lincom Solutions, Maxworth Systems and OKI.
» View the full FTE Asia 2014 Exhibition floor plan
» Register to attend FTE Asia 2014