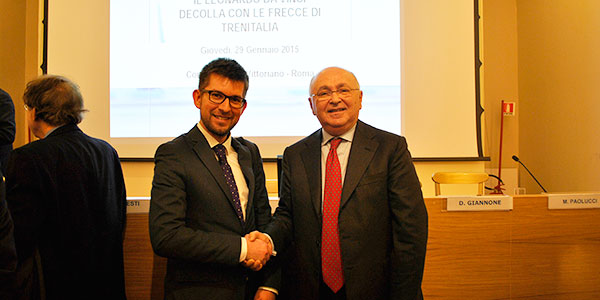 Aeroporti di Roma (ADR), operator of Fiumicino and Ciampino airports, is committed to pursuing a progressive passenger experience strategy. This is at the very heart of the €12 billion investment being made in Fiumicino in the period to 2044.
There are three main elements to the infrastructure plans: a terminal revitalisation programme to increase the level of service and comfort for passengers in existing terminals; the Fiumicino South Completion Plan to double the terminal surface area, and upgrade the apron, taxiway systems and all airport subsystems, including loading bridges, baggage systems and technical plants; and the Fiumicino North Master Plan to extend the current airport boundary to the north with a new terminal, new runways, real estate development, and links to Fiumicino South. The next key date is October 2016, when the Terminal 3 extension and new Boarding Area F at Fiumicino will be complete. Attention will then turn to Terminal 1, where a new check-in hall and new Pier A will be completed in 2019. A new Terminal 4 will be the final step in the Fiumicino South Completion Plan.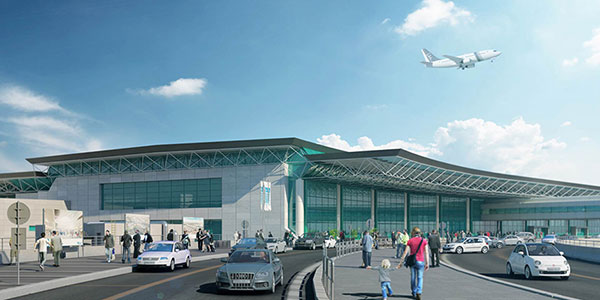 Throughout all of these plans, there is a strong focus on improving the end-to-end travel experience, and Lorenzo Lo Presti, CEO Aeroporti di Roma, asserted that "only teamwork can support a significant improvement". An example of this collaborative approach is the recent announcement that ADR and Trenitalia – Italy's state-owned main train operator – are launching a high-speed rail link connecting Fiumicino with Florence, Bologna and Venice. Fiumicino handled 38.6 million passengers in 2014, and Lo Presti added that "improving accessibility remains central for the sustainable development of the airport, improving the travel experience of all passengers". Alongside this intermodality, ADR is working to ensure the best possible travel experience, with a dedicated airport guide to assist passengers throughout their journey, and the possibility to access fast-track security. But this is not enough, Lo Presti said, "if not combined with the service offer of the airlines. The carriers are also working in the right direction."
ADR introducing self bag drop and self-boarding gates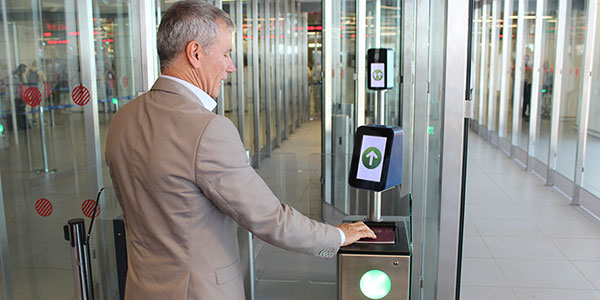 Travellers in Europe are accustomed to taking control of every aspect of their airport journey through self-service technologies. ADR is satisfying this demand at Fiumicino, where self-service check-in kiosks and e-gates at immigration are both already deployed. Lo Presti enthused about the "positive impact in terms of increasing airport capacity and a better travel experience for passengers". Building on this success, mid-term plans will see the self-service offer enhanced even further with the introduction of self bag drop and self-boarding gates, while the number of self-service check-in kiosks and e-gates will also be increased.
Upgraded ADR app and beacon-enabled retail offers
Leveraging the increasingly prevalent use of smartphones provides progressive airports with valuable opportunities to improve the travel experience. A new, upgraded version of the ADR app was recently launched, optimising its functionalities and making them more user-friendly. Popular features include the ability to track the status of a flight in real-time, and advance notification of boarding gate or baggage reclaim belt. "We are currently investigating the possibility to provide extra information on baggage status, following the latest IATA recommendations for baggage tracking," Lo Presti explained.
ADR is also studying a project to utilise beacon technology to communicate information and retail promotions to travellers. "It would be good to use this new technology to engage with passengers, entertain them before their flight, and assist them as a personal navigator through the airport," Lo Presti commented. "Mobile technology allows direct and real-time communication with passengers like nothing before, and access via smartphone to our website is growing exponentially. Therefore, it is important for us to be ready to respond to the changing needs of our travellers."
Indeed, ADR is responding proactively to these changing needs. Its ambitious strategy, while reinforcing Fiumicino's position as the key Mediterranean hub, also includes some promising enhancements to the passenger experience, and a willingness to embrace the potential of new technologies.