The exhibition at Future Travel Experience Global 2015 will be the biggest FTE exhibition to date and will host a variety of the very latest solutions that have been developed to help airports and airlines enhance the passenger experience, streamline processing and improve operational efficiency. Viewing demonstrations of the newest technologies first-hand is a key requirement to understanding the very latest developments, and FTE Global 2015 provides a perfect platform for you to do exactly this.
The second part of the FTE Global 2015 Exhibition Preview provides insight into what you can expect to see from CLEAR, Gunnebo, Grab, DESKO, Brock Solutions, Infosys, Lufthansa Systems and Epson.
» View Part 1 of the FTE Global 2015 Exhibition Preview
CLEAR (Booth E12)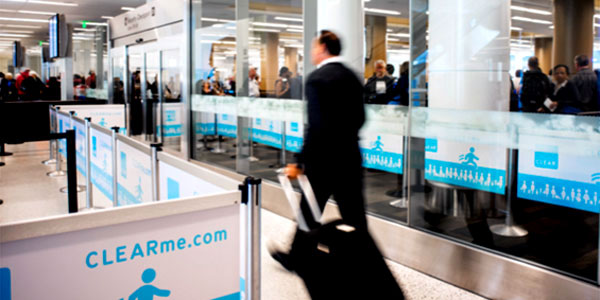 At FTE Global 2015 delegates will be able to find out more about CLEAR, which uses cutting edge biometric technology to transform the airport security experience. By automating the security process, CLEAR moves travellers through airport security in five minutes or less, making air travel faster and easier for passengers around the country. The CLEAR enrolment experience will be showcased at FTE Global. Try it out for yourself and use the service on your way out of LAS.
For more information, visit: https://clearme.com/
Gunnebo (Booth A6)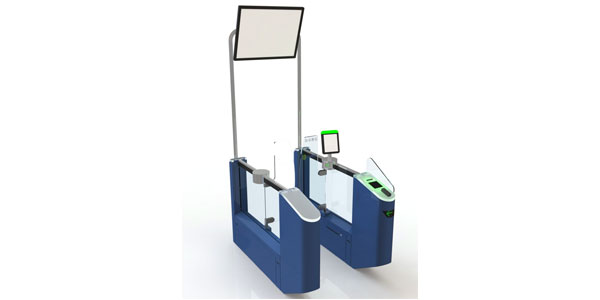 Gunnebo, a global provider of security products, equips airports with Passenger Flow Management Solutions that meet the challenges faced by airports, including reducing passenger queuing time by managing queues and processing passengers faster through the airport to airside stress-free. Gunnebo's airport solutions include pre-security, boarding, immigration and anti-return, providing automated passenger detection systems with sophisticated identification tools including 2D barcode and biometric scanners.
At this year's Future Travel Experience Global, Gunnebo will be showcasing its automated boarding solutions, as well as a Dashboard showing pre-recorded data of boarding gate usage and 3D Configurator showing customisation possibilities.
For more information, visit: www.gunnebo.com/airport
Grab (Booth S7)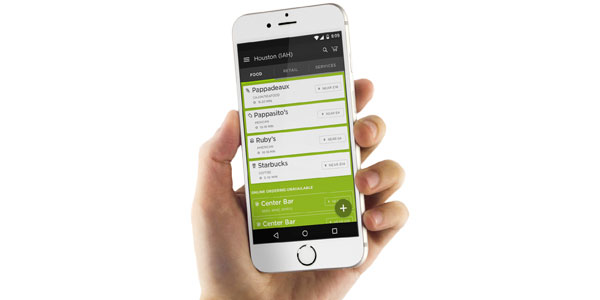 Exhibiting in the new "FTE Startup Showcase", Grab will be presenting its mobile platform, which helps modernise the airport experience by unlocking travellers' access to all airport dining and retail opportunities. Grab launches in late September at several major markets to enable mobile ordering through restaurant partners. Its platform is available to travel technology partners to embed in their mobile apps.
For more information, visit: http://grabmobileapp.com
DESKO (Booth C13)
FTE Global delegates will be able to take a close look at DESKO's cutting edge scanner portfolio. With its wide product range, DESKO offers an ideal solution for every passenger touch point and its products guarantee a smooth and trouble-free process from check-in to boarding.
The DESKO PENTA Scanner® can read any ID document, barcode, magnetic stripe or smart card and is NFC ready. The flatbed and user-friendly design make the DESKO PENTA Scanner® perfect for desktop usage or kiosk integration. The available WiFi Module and battery pack give you the opportunity for a complete infrastructure independent operation at any time and location.
For more information visit: www.desko.com
Brock Solutions (Booth A19)

Brock Solutions will be showcasing the latest innovations to its quality SmartSuite applications that allow airports and airlines to increase performance while decreasing operational costs. Delegates can visit Brock Solutions to talk with their industry experts, experience demos, and learn about the new SmartSuite Enterprise and SmartSuite Business Intelligence Tool modules.
SmartSuite Enterprise is Brock Solutions' centralised Management Information Solution, storing baggage, passenger, and flight information, from multiple sources, in a central database. The new SmartSuite Business Intelligence Tool is a robust module with real-time dashboards and reporting capabilities that allows you to turn your data into powerful information.
For more information, visit: www.getsmartsuite.com
Lufthansa Systems (Booth E1)

Lufthansa Systems GmbH & Co. KG is one of the world's leading providers of IT services in the airline industry. Delegates can learn how to monitor important airport events like baggage and passenger handling in real-time, and see how they could save costs by monitoring airport operations.
Lufthansa Systems will be glad to demonstrate its new solutions of the cGroup platform:
 cChart monitors your passenger handling processes from a single device over a whole airport.
 cTraffic provides your management with a real-time status of all handling processes at an airport in real-time. cFront provides everything needed to run your own DCS applications at your CUTE airports.
For more information, visit: www.lhsystems.com
Epson (Booth A1)

Epson uses its core imaging technologies and world class manufacturing to create innovative products for businesses, including collaborative whiteboarding systems, projectors, workgroup printers, document scanners and large format printers.
Visitors to the Epson booth can see its cost effective TM-L500A ATB and BTP printers, P80 mobile printers, and the new quiet and fast M831 inkjet document printer, which prints ultra legible flight release documents on your current continuous form paper.
For more information, visit: www.epson.com
Infosys (Booth A17)

Infosys is a global leader in consulting, technology, outsourcing and next-generation services. The company enables clients, in more than 50 countries, to stay a step ahead of emerging business trends and outperform the competition. Infosys helps them transform and thrive in a changing world by co-creating breakthrough solutions that combine strategic insights and execution excellence.
Visit www.infosys.com to see how Infosys (NYSE: INFY), with US$8.7 billion in annual revenues and 179,000+ employees, is helping enterprises renew themselves while also creating new avenues to generate value.
For more information, visit: www.infosys.com