Future Travel Experience Global 2017, which will take place in Las Vegas from 6-8 September, will include a major exhibition of the very latest products and services that have been developed to help airlines and airports improve customer experiences, reduces costs, increase revenues and enhance operational efficiency. Attendees will have the chance to demo the latest solutions from more than 60 leading industry suppliers during the course of the three-day event, which will also include four conference streams, industry workshops, co-creation roundtables, a start-up showcase, the FTE 2017 Awards ceremony, and a unique social and networking programme in the heart of Las Vegas. In the second instalment of our Exhibition Preview, we highlight more of the innovations that will be on show in the biggest ever FTE Global exhibition.
>> Read Part 1 of the FTE Global 2017 Exhibition Preview
Optimares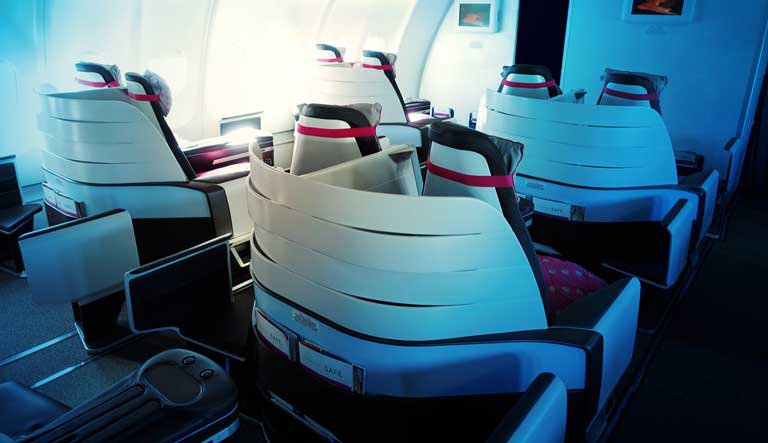 Optimares has chosen FTE Global to present its brand new premium lay-flat MAXIMA, based upon Hawaiian Airlines' specific needs. The company's stand is conceived to enable visitors to see the products close up and get a 360° virtual reality experience of Hawaiian Airlines' futuristic cabin. Optimares has always designed evolved travel experiences that integrate the brand's values within its cabins in ways recognisable by passengers and distinctive for the airline. Its projects make the most of the entire cabin and fully meet passenger habits, tastes and expectations, often exceeding them.
Analogic Corporation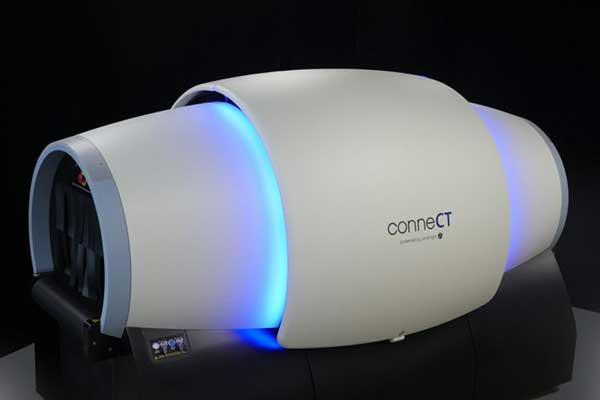 Analogic Corporation has chosen Future Travel Experience Global 2017 to launch its new ConneCT™ aviation checkpoint security system. Analogic's ConneCT is designed to bring passengers through checkpoint security faster and safer than ever before at a lower cost per passenger, redefining the industry standard with features including an open network architecture, cutting-edge 3D imaging technology and advanced automated threat detection. The ConneCT screening system is undergoing testing with the Transportation Security Administration (TSA) in the US and the European Civil Aviation Conference (ECAC) in Europe. In June, American Airlines selected the Analogic ConneCT for deployment, and Analogic expects to bring the ConneCT system to the global market in 2017.
Tascent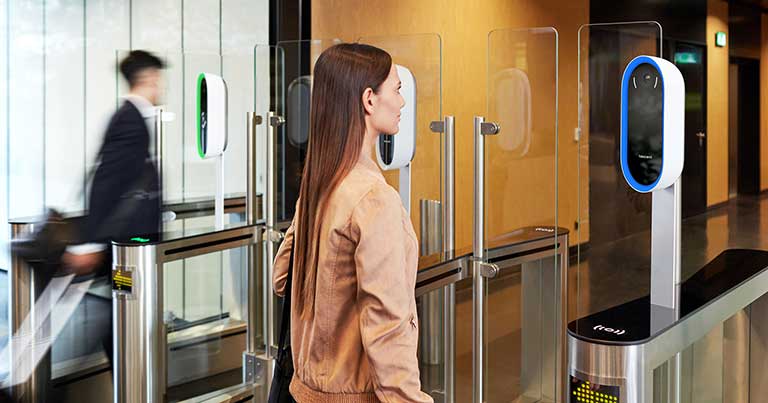 Tascent develops and deploys biometric identity products and solutions that excel in challenging real-world environments. Each year, tens of millions of people rely on Tascent's biometric technologies for secure, seamless travel, public safety, and commerce. Founded in 2015, Tascent has a strong heritage in iris recognition and multimodal high-throughput and mobile biometrics stemming from its acquisition of AOptix Technologies' Identity Solutions business unit. Tascent is based in Silicon Valley, CA and supports customers and partners globally with offices in Washington DC, Dubai and Singapore.
Valtech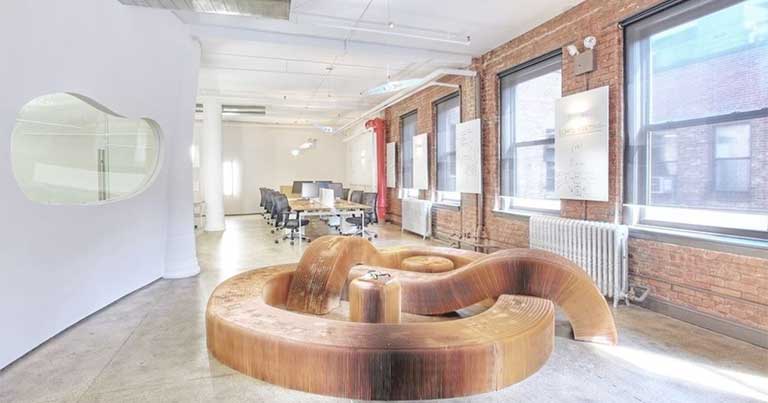 Tomorrow's successful innovator will be whoever is able to seamlessly engage the traveller across their various devices. Valtech can help you personalise your connected consumer's experience throughout their entire journey, from first-book to home-sweet-home. Visit the Valtech booth at FTE Global, where the company will be showing a live demo of its patented smart beacon technology, the Valtech Vantage, which is currently disrupting the travel and hospitality sector along with other integrated technologies.
Avery Dennison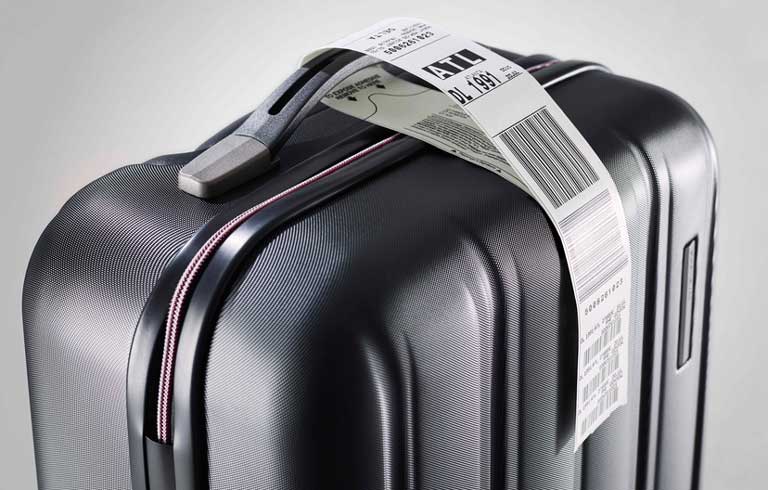 Avery Dennison is a global leader in Radio Frequency Identification (RFID)-enabled solutions with more than 800 patents, and applications and global manufacturing capabilities that have produced more than 10 billion RFID tags and labels. Avery Dennison has an industry-leading solution development team that supports customers from business case development to complete solution roll-out. Its RFID asset-tracking solutions including covert inlays and other RFID labels are making the tracking and locating of baggage far easier and more efficient than traditional barcode technology.
AviaVox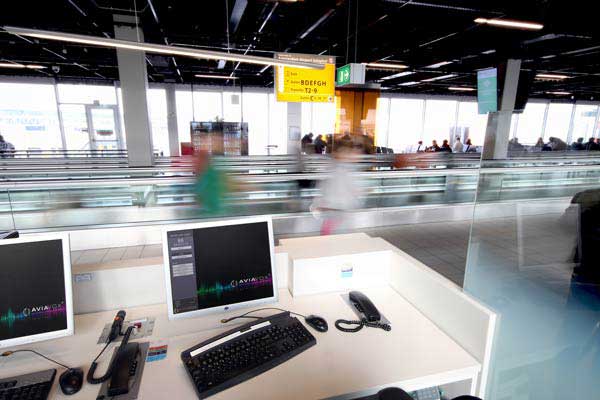 AviaVox intelligent announcement systems are specifically designed for airports and airlines. With the unique AviaVox phoneme technology, natural announcements can be generated fully automatically in a multitude of languages. AviaVox has intensively studied the information needs of passengers, airports and airlines, and has structured its automatic announcements in such a way that it gives maximum support to the efficiency of passenger flows. As a result, the AviaVox system significantly improves communication between an airport and its passengers, and contributes considerably to a positive customer experience of both passengers and airlines.
Dormakaba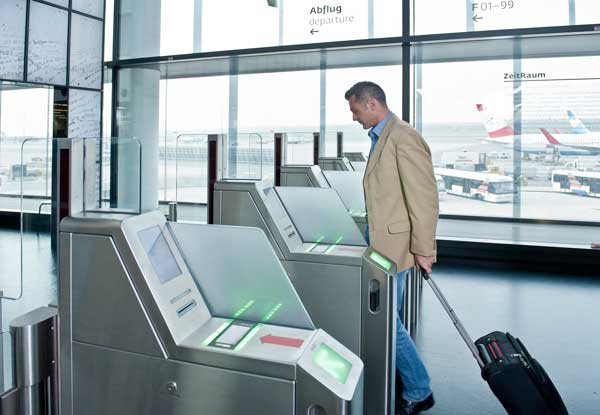 Dormakaba demonstrates the complete end-to-end passenger process from initial enrolment to final boarding. On display will be the state-of-the-art solution for self-boarding and boarding pass control Argus HSB-M03 and a check-in kiosk including face recognition enrolment. It is completed with the Pax Check software. Kaba Gallenschütz is a subsidiary of dormakaba. The group offers a broad portfolio for access and access control solutions. The prize-winning 360° City App gives you a vivid picture of the solutions for airports and other segments. The Augmented Reality App visualises your chosen product in your environment. Bring an image file and see your future.
Embross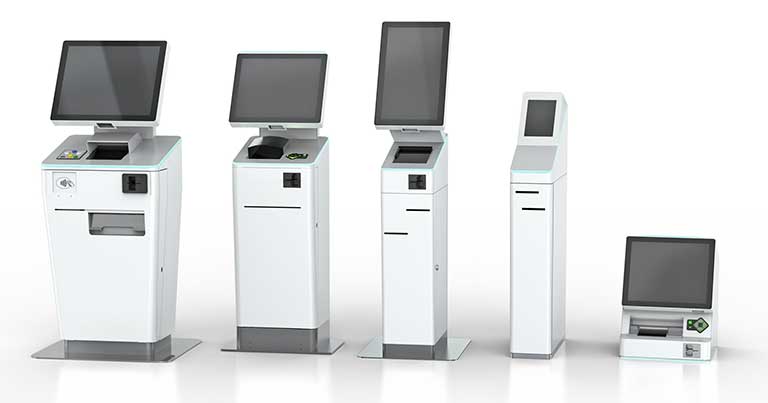 Embross is a dynamic technology company with more than 30 years of experience developing innovative hardware and software solutions for passenger self-service. Its multinational operation has offices in Canada, USA, Australia, Singapore, India and Switzerland. Embross North America, based in Toronto, Canada, provides kiosk design, engineering, fabrication and assembly, support and its full software team. Embross' facility in India builds a range of unique composite-designed mobile kiosks. Embross Australia provides software and technical support for our customers in the Asia-Pacific region. In May 2015, Embross acquired IBM's Travel & Transportation kiosk division. Combining the extensive experience and portfolio of the IBM team with the dynamic and progressive Embross culture and product approach, the Embross brand has continued to go from strength to strength.
BB Computerteknikk AS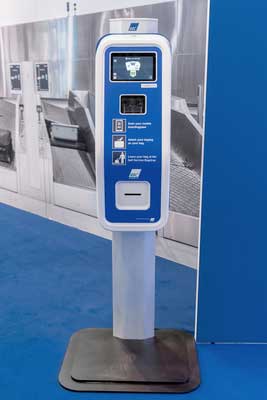 BBC's self-service solutions are quick, smart and intuitive. With its small Tagomat®, BBC has added mobility for increased flexibility, letting airports meet passenger demands for seamless travel. Combining unique flexibility with fast and intuitive SBDs, airports have the best starting point to improve passenger flows and reduce transaction times for baggage handling. Further, BBC has introduced a combined statistical tool for SBD and Tagomat®, giving complete overview and unique possibility to track and influence your airport's passenger flows. Travellers want to be in control, have more options and to use self-service solutions.
Synect

Synect creates massive-scale digital media ecosystems and custom content to deliver meaningful business results. The specialised agency crafts airport-aware experiences for check-in, dynamic wayfinding, baggage claim, and every space in between. These new digital materials offer full-coverage visual communications to connect airports and airlines with their onsite passengers. In Las Vegas, you can see how Synect is redefining the experience at the airport with its massive travelling video wall.
Vancouver Airport Authority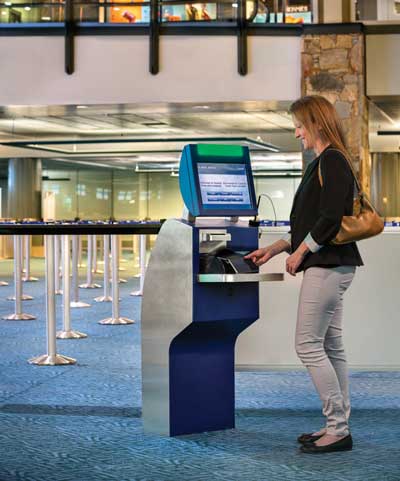 BorderXpress is the world's first self-service border control solution, designed to reduce wait times for every traveller – not just a select few. The solution accepts all passports, without any fees or prior registration requirements, to expedite processing and reduce border wait times by up to 50%. BorderXpress automates the administrative functions of border control with two simple steps. Travellers complete the data-entry function themselves using an intuitive, touch-screen kiosk, and officers then verify the documents for final admission. The kiosk and software sends collected information and biometrics via encrypted transfer to a border control agency, which assesses the data and returns a government response. With quicker processing time and higher throughput, airports require 50% less space for queuing. Not only did Vancouver Airport Authority invent the technology, it is also the largest provider of non-registered self-service border solutions with more than 1,200 kiosks operating in major international airports in Canada, the United States, Europe and the Pacific. Its solution can be configured to meet the immigration needs of virtually any government in the world and Vancouver Airport Authority is working with other governments now to bring the innovative solution to their airports.
Better Airport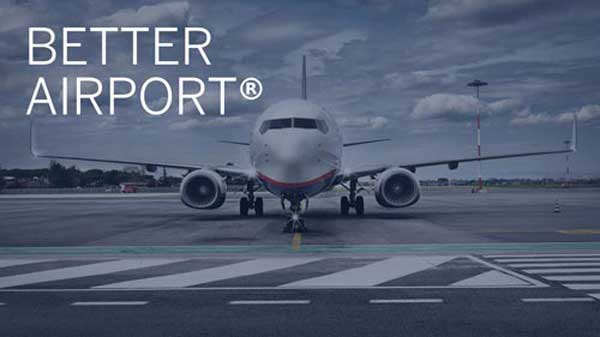 Copenhagen Optimization delivers solutions that enable its clients to improve their airport operation and thus passenger experience through enhanced planning capabilities. At FTE Global the company is showcasing Better Airport – a cloud-based platform for the planning of all operational areas in an airport. Better Airport covers the full planning horizon – enabling airports to do capacity planning, budgeting, and effective planning using one common platform.
BAGTAG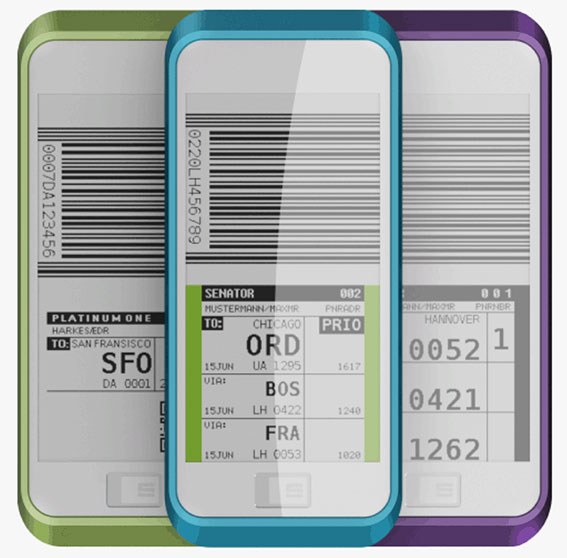 BAGTAG is the traditional thermal paper baggage label re-invented. It is a turnkey solution that allows passengers to beat the queue at the airport and save precious time. With BAGTAG passengers can check-in their bags from anywhere and drop them off at the airport in a matter of seconds. As a result, less baggage drop-off counters and staff are needed, which significantly reduces operational costs and greatly enhances passenger experience. Furthermore, the BAGTAG's embedded RFID chip leads to less lost luggage and enables easier compliance with IATA Resolution 753.
T&TIS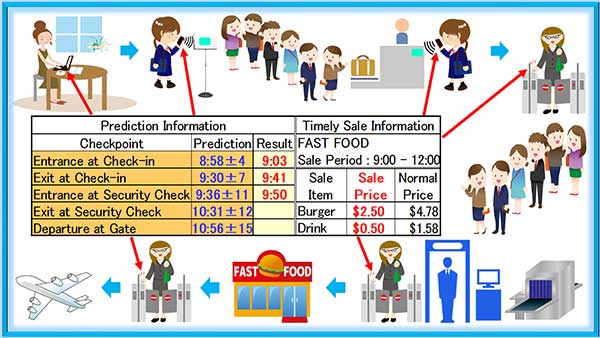 SMARTRA, travel time prediction service, (1) reduces waiting times at an airport, (2) relieves stress of travellers, (3) lets them exploit their waiting time effectively, (4) improves their shopping experience, (5) increases sale of retailers, (6) helps a driver of a shuttle service meet them just in time, and (7) supports airport operations. Different from real time data and historical data, prediction is more theoretically and quantitatively accurate and therefore, more reliable. T&TIS showcases SMARTRA, using NFC tags as checkpoints while it can also use other devices, such as barcode readers, beacons, e-gates, biometric sensors, etc.
Arora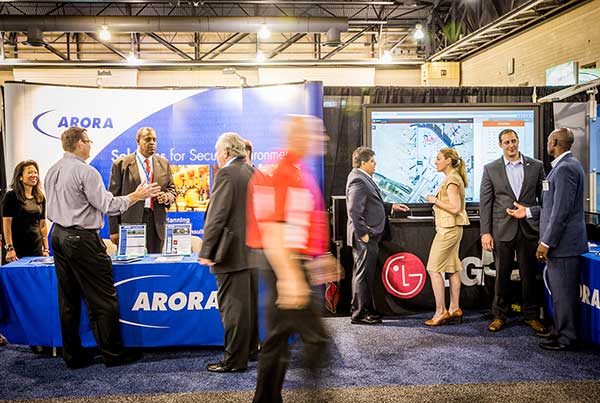 Visit Arora's booth to learn how they are rethinking infrastructure by integrating M2M and IoT technologies to manage assets, streamline operations, capture and analyse data, provide intelligent wayfinding, and increase revenue. Airports and their retail partners can use it to increase sales and drive loyalty, improve passenger service, take mobile wayfinding to the next level, and collect useful and actionable customer analytics to enhance non-aeronautical revenues. This technology also provides valuable data that airports can use to better manage their facilities, improve security and emergency response, streamline maintenance and asset management.
Vision-Box
Vision-Box has been spearheading the most disruptive initiatives towards a Seamless Passenger Journey, having deployed over 2,000 electronic identity management solutions around the world promoting security, efficiency and revenue in over 80 airports. The portfolio for airports, airlines and immigration authorities comprises integrated biometric-based solutions addressing check-in, entry-exit, API/PNR, baggage drop, security checkpoints, border control and self-boarding. On the Vision-Box booth you can experience the Vision-Box Seamless Airport 4.0: a new web-based business-driven airport analytics tool for insightful discoveries, Dashbox™; 4.0 Common-Use multi-stakeholder Services Platform Orchestra™ for end-to-end passenger experience management; and the digitalisation of the airport experience through mobile ID.
Cognex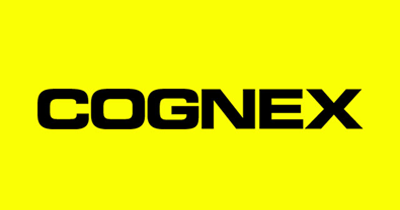 Cognex's Airport Baggage Handling solutions improve the speed and accuracy of luggage processing. Regardless of the position or orientation of the bag on the belt, Cognex image-based barcode readers can locate, read and decode any barcode. Fewer unread codes means fewer bags miss their flights, which increases total baggage handling system efficiency, reduces manual encode operations and improves customer satisfaction.
Four Winds Interactive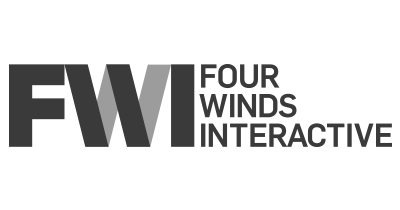 After 11 years, 6,000+ clients and over 500,000 screens deployed, FWI's software platform is driving visual communications to millions of people everyday. FWI's software is known for its advanced functionality that allows customers to deploy many types of applications, to many screens all from a single software platform.
ICF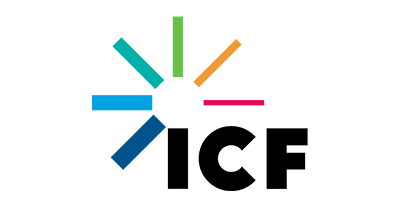 ICF is a global consulting and technology services provider with more than 5,000 professionals focused on making big things possible for its clients. ICF are business analysts, policy specialists, technologists, researchers, digital strategists, social scientists and creatives. Since 1969, government and commercial clients have worked with ICF to overcome their toughest challenges on issues that matter profoundly to their success.
Lionbridge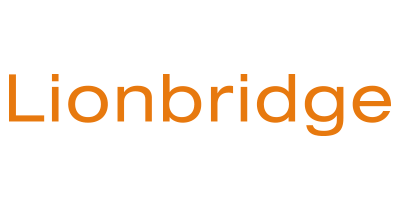 As the world's largest marketing localisation firm, Lionbridge combines language expertise and operational capabilities to enable more than 800 world-leading brands to engage their global customers with the greatest impact. Lionbridge provides industry-leading translation and localisation services, as well as highly scalable global marketing solutions to fuel customer loyalty, enhance client service, ensure brand messaging and drive global growth. By leveraging its global operating model, flexible approach to technology and deep language and cultural expertise to support global marketing execution, brands are able to deliver local relevance on a global scale.
Magnetic Autocontrol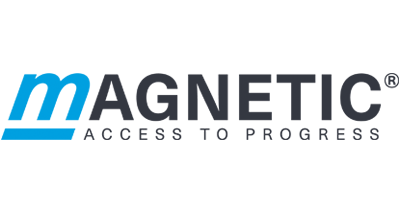 FTE Global attendees will be able to see Magnetic Autocontrol's new Immigration Gate, blending style and safety with quick and pleasant passenger experience. The company's ability to leverage a variety of biometric systems gives top-level security and high-volume screening capacity. Magnetic Autocontrol's vehicle and pedestrian control systems help companies around the world make travel and authentication smooth and flexible for people. The company has deployed tens of thousands of access gates within and around transit stations, office buildings, airports and travel destinations.
Regula Baltija, Ltd.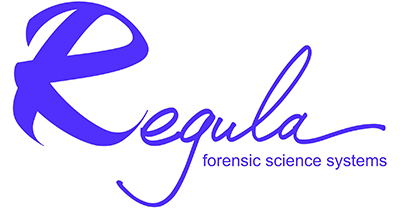 Regula Baltija, Ltd. provides clients with solutions to verify the authenticity of security papers, IDs, passports and banknotes, as well as a number of proprietary tickets and official documents. Its document forensics solutions comprise integrated hardware and software able to process and precisely match documents using detailed document identification parameters contained in its extensive, pre-populated databases.
Sedect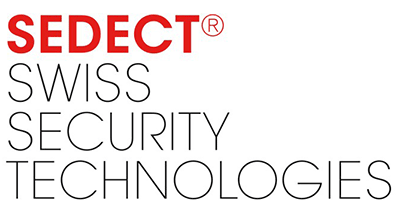 With more than four million people enrolled in TSA's Pre Check programme, and an increasing number of less-frequent travellers taking advantage of the programme, SEDECT's Seeflow SMD offers a solution to improve throughput and passenger experience while increasing security at TSA Pre Check lanes. At FTE Global you can get introduced to Seeflow SMD, Sedect's ultra-thin sensor for early detection of metal in the passengers' shoes at the airports security checkpoints. If improving throughput, enhancing the passenger experience or reducing stress in the security area is your concern, pay a visit to the Sedect booth.
Unisys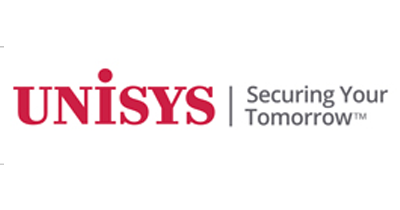 Digital transformation is critical to stay competitive. Advanced analytics can be used across a wide range of operations leveraging the data generated through predictive analytics tools to help travel and transportation providers improve the experience they offer, while also bolstering their own efficiency, organisation and profitability. Find out more on the Unisys booth at FTE Global.
UserTesting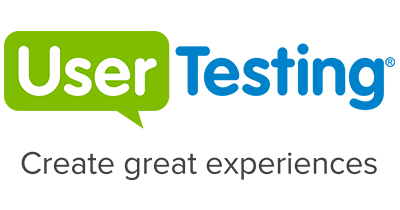 UserTesting enables companies to create great experiences by leveraging the power of human insights. Its platform gives product, design, UX, CX, and marketing teams in-the-moment access to a diverse panel of over 1 million people. And then, you can ask them anything, through a recorded session or a live conversation, allowing you to put your customers at the centre of every business decision. By adopting the UserTesting platform in their the day-to-day operations – from running live product discovery sessions to usability tests to competitive benchmarking to messaging feedback – leading brands are making smarter and more assured business decisions, leading to demonstrable improvement in their most important business metrics.
Vanderlande Industries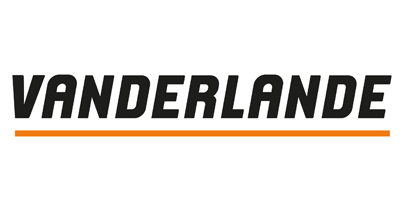 Vanderlande's Advanced Passenger Checkpoint (APC) Solution, is a modular automated screening lane, SCANNOJET, with eVelocity® remote screening (multiplexing) software integrated into the system. The Vanderlande APC offering has many differentiated features that can be chosen to optimise the checkpoint, reduce passenger wait times, improve passengers' experience and enhance security. Differentiating features include: modular design, Empty Tray Recognition System (ETRS), curved Multi-Tray Divesting (MTD) stations, customisable aesthetics, flexible remote screening capabilities, ability to integrate new capabilities with existing lanes (CT technology) and Innovation Task Force initiatives into the overall checkpoint operation such as biometrics, e-gates, and risk based screening.
Practical Automation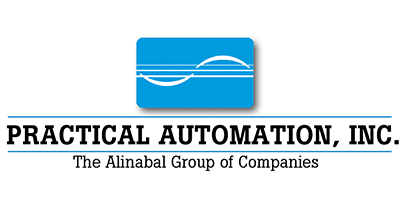 Practical Automation manufactures printers. Reliable boarding pass and bag tag printers, designed and proven to last 10+ years, even in the harshest environments. The company kept surpassing the industry's needs by listening to the marketplace needs, such as: field installable RFID kits to its bag tag printers, updating PC drivers for legacy printer, liner-less bag tags, modifying feed paths and dispensing options to deliver the right solution into your customer's hands. Practical Automation is a small part of the overall travel experience, yet reducing interventions, extended capital asset life, backed with years of superior product support (past and future) the company has developed a great 25+ year reputation.
Xovis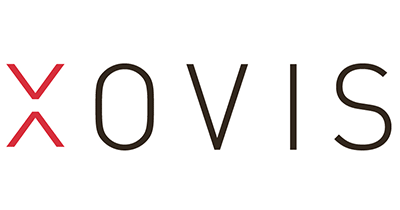 Switzerland based Xovis is a market leader in people flow monitoring. More than 40 international airports count on Xovis to measure KPIs such as waiting times, process times and passenger throughput. The combination of 3D sensors and software solutions stands out with unmatched accuracy, reliability and ease of use. The system includes a data privacy concept and does not depend on signal emitting devices. Founded in 2008, Xovis has evolved from a three-man start-up to a high-tech company with more than 70 employees. The US office is in Boston, MA.
Airport Consultants Council (ACC)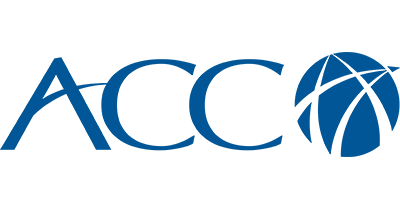 The Airport Consultants Council (ACC) is the global trade association that represents private businesses involved in the development and operations of airports and related facilities. ACC is the only association that focuses exclusively on the business interests of firms with airport-related technical expertise. ACC informs its members of new trends while promoting fair competition and procurement practices that protect the industry's bottom line. Founded in 1978, ACC's headquarters is located in the Washington, DC area. Visit the ACC booth for event information, the membership directory, and free giveaways.
Airport Lounge Development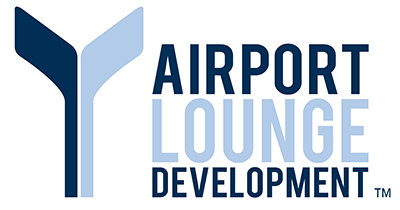 ALD specialises in a turn-key solution for shared-use lounges, currently operating 15 airport lounges located in 11 U.S. airports and two lounges in London Heathrow. ALD is a sister company to Priority Pass™, the world's largest independent lounge access programme. Its unique corporate relationship with Priority Pass means that it can guarantee access to this highly sought after traveller on opening day. These card holders are some of the world's most premium customers of financial institutions and banks from around the globe. ALD's experience with 25 airline partners brings value to your airport as you secure additional carriers to new markets.
Elevation Software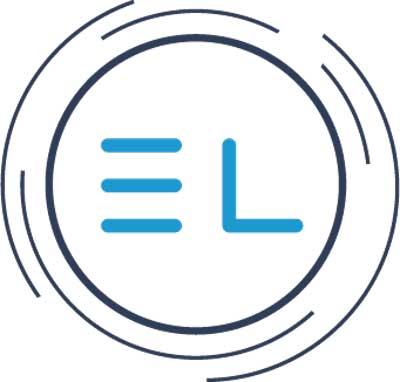 Elevation Software prides itself on using next generation technologies to solve modern day problems. With its flagship product Elevated, Elevation Software has implemented a plethora of previously unused technologies into the airline check-in process, including facial recognition, virtual reality, speech recognition, and overall futuristic user experience improvements. As accessibility experts, the Elevation Team is breaking down the walls to provide significantly more efficient experiences for users with special needs. Elevation Software and Elevated are poised to push the airline check-in industry into the next generation for airports, airlines, and savvy travellers.
Epson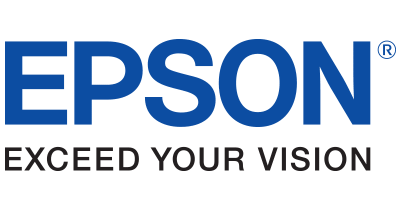 Epson is a leading provider of technology solutions for document management, collaboration, business transactions and commercial printing. Its leading-edge technologies deliver productivity, outstanding results and cost-effective ownership. Epson understands that in today's fast-paced world of business, you need technology that delivers results, works more efficiently and performs when you need it. And, with tighter and tighter budgets, affordability is essential. TM-L500A ATB and BTP Printers help move passengers quickly, efficiently and reliably through check-in and boarding. FX-890A Dot Matrix and M5194 Inkjet Document Printers help airlines and airports reliably and efficiently get flights released from the gate on time.
Gemalto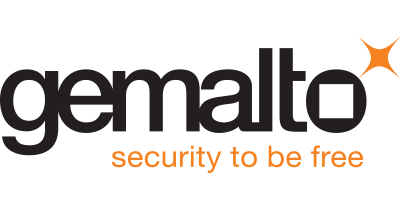 Gemalto is a global leader in digital security, with 2016 annual revenues of €3.1 billion and customers in over 180 countries. The company brings trust to an increasingly connected world.
 Its technologies and services enable businesses and governments to authenticate identities and protect data so they stay safe and enable services in personal devices, connected objects, the cloud and in between.
Salesforce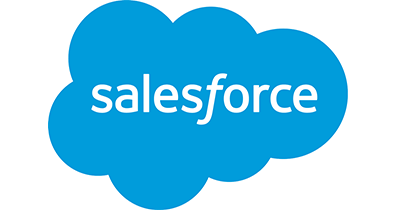 Salesforce is the world's #1 Customer Relationship Management (CRM) platform. Its cloud-based applications for sales, service, marketing, and more don't require IT experts to set up or manage – simply log in and start connecting to customers in a whole new way. More than 150,000 companies today are blazing trails to success with the world's #1 CRM platform.
Infosys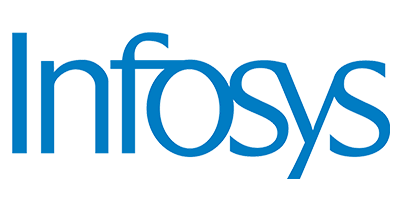 Infosys is a global leader in technology and consulting services. It enables clients in 45 countries to create and execute strategies for their digital transformation. Infosys helps enterprises to renew and improve existing landscapes, on the basis of innovation, so their business might achieve greater efficiencies and remain relevant to the times. This renewal is complemented by simultaneously helping them explore completely new and unprecedented avenues of value creation. Infosys ensures that this duality of renewal and embracing new things, within compatible frameworks, is embedded in a purposeful culture. Continuous learning is at the heart of this culture, so people might then be equipped with the knowledge and skills to leverage the opportunities and tackle the challenges that the future will bring.
Nagarro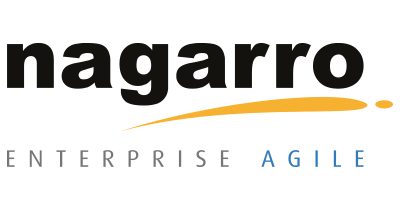 Nagarro provides agile technology services for digital disruption to the travel industry. From omnichannel and personalised guest experiences to sophisticated revenue management system, from next-gen flight planning software to mobile apps for effective ground logistics and cargo management, Nagarro combines design finesse with deep technical and domain expertise to craft innovative software solutions, creating sustainable business advantage. Some of Nagarro's clients in the industry include Lufthansa Group, Star Alliance, Norwegian Air and Aeromexico. The company is also a strategic technology partner to Lufthansa Systems. With 4000+ experts across 14+ countries, Nagarro is the global services division of Munich-based Allgeier SE.
NEC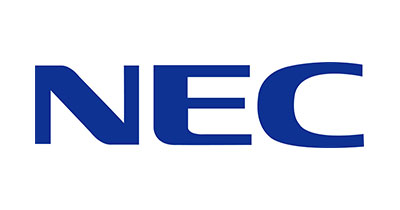 NEC has the widest portfolio of display solutions and offers a range of display technology designed to provide long term reliable operation in the airport environment, proofed by over 200 airport installations worldwide. As a worldwide leading supplier of display technology into the airport industry, NEC understands the long term approach that is needed to support an airport's display requirements. Find out more at FTE Global.
View the full exhibitor list and floor plan
Register to attend