Almost 700 senior air transport and travel industry leaders representing airlines, airports, industry vendors, start-ups, disruptors, technology companies, associations and government agencies gathered in Las Vegas at Future Travel Experience Global 2017 from 6-8 September. The three-day event featured nine inspirational keynote speakers, four conference tracks, the biggest FTE Global exhibition to date, industry and government agency briefings, co-creation sessions, a Gala Party on the famous Las Vegas Strip, the 7th FTE Global Awards ceremony, and guided tours of McCarran International Airport and the Technovation Center. Here we round up some of the highlights from the show.
Mind-blowing keynotes by Hyperloop and the ANA Avatar XPRIZE Visioneers team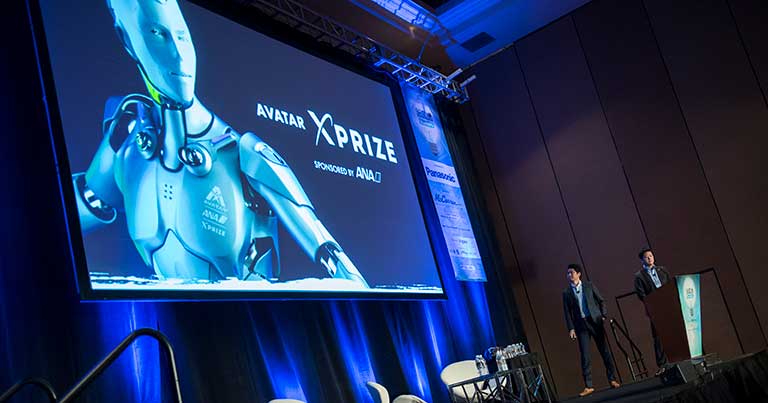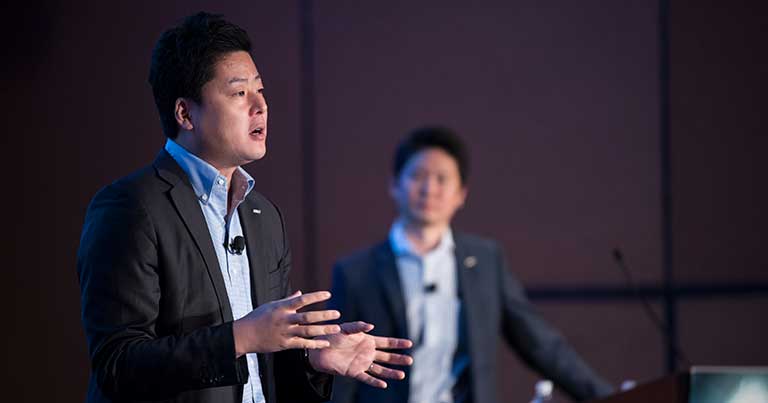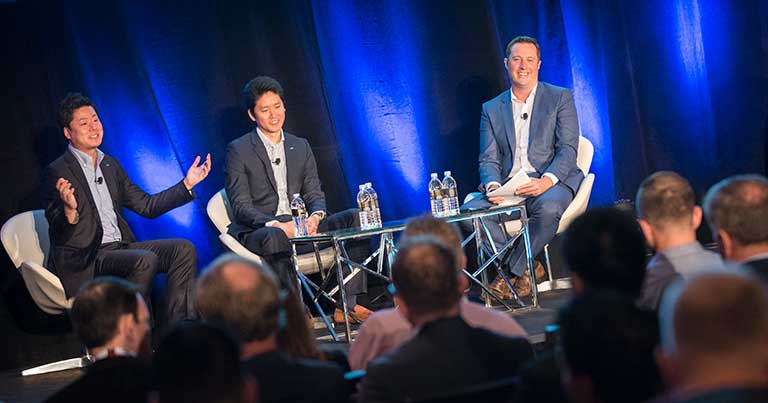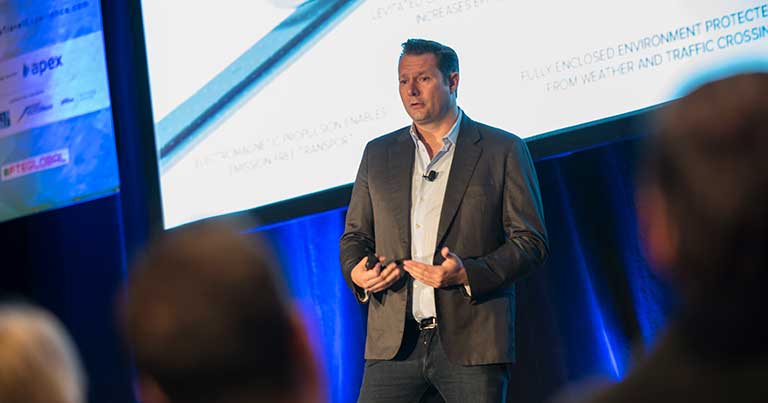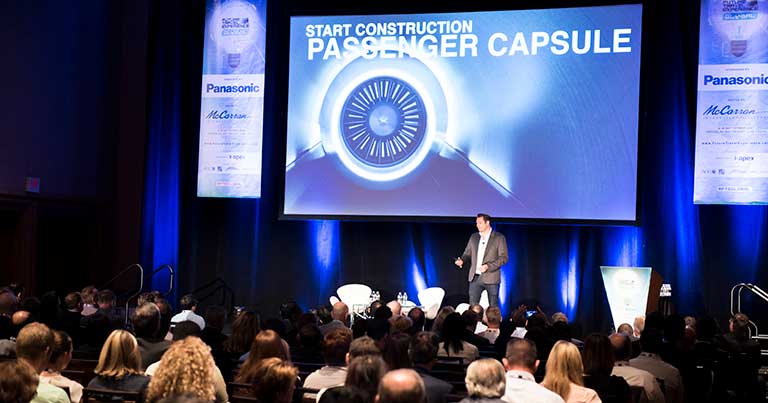 Future Travel Experience events are renowned for their future-focused opening keynotes, and FTE Global 2017 was no exception. To kick things off, Dirk Ahlborn, CEO of Hyperloop Transportation Technologies and CEO of JumpStarter, outlined how and why Hyperloop has the potential to change travel forever and offered some thought provoking questions to an audience whose business could be disrupted by the new mode of transport. Ahlborn explained that "we have a unique chance to build a transportation system the way you should do it in 2017" and told those in attendance that "when it comes to passenger experience, we can do much better". "Today, people don't enjoy the travel process," he stated.
He also offered insight into what the Hyperloop experience could look like, with in-seat video and virtual windows among the potential features to keep passengers entertained while travelling in capsules at more than 700 miles per hour. When questioned about the impact that Hyperloop could have on air travel, Ahlborn explained that rather than seeing it as a new form of competition, it should be viewed as a complementary mode of transport that can enhance the overall travel experience. He also stated that Hyperloop Transportation Technologies would welcome collaboration with airlines and airports to bring Hyperloop to fruition.
Following Ahlborn's presentation, Kevin Kajitani and Akira Fukabori from ANA's Digital Design Lab revealed all about the ANA Avatar XPRIZE Visioneers concept, which is making the transportation of consciousness a reality. The idea behind the concept, which was selected as an XPRIZE winner, is to allow people to carry out tasks elsewhere in the form of an avatar, without having to travel. For instance, doctors and surgeons could undertake work in remote places by transporting their consciousness into an avatar, which could undertake their work in real time on the other side of the world. Having overcome some initial internal pushback, Kajitani and Fukabori have the full support of ANA and are driving the project forward. In their own words, the avatar concept has the potential to positively impact all 7 billion people on Earth.
Inspiration from outside the industry – Starburst Accelerator and MGM Resorts International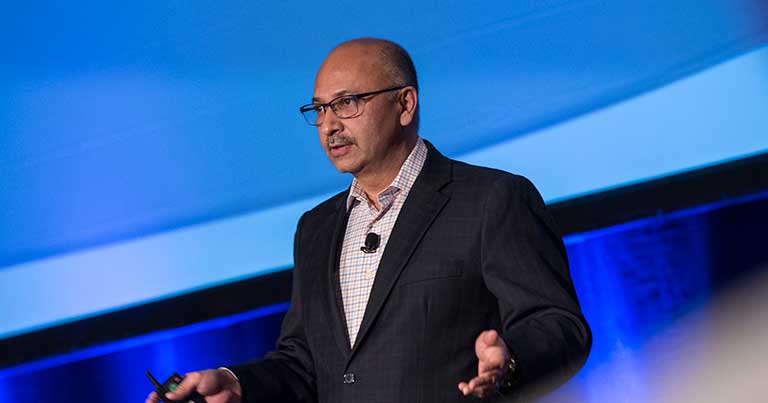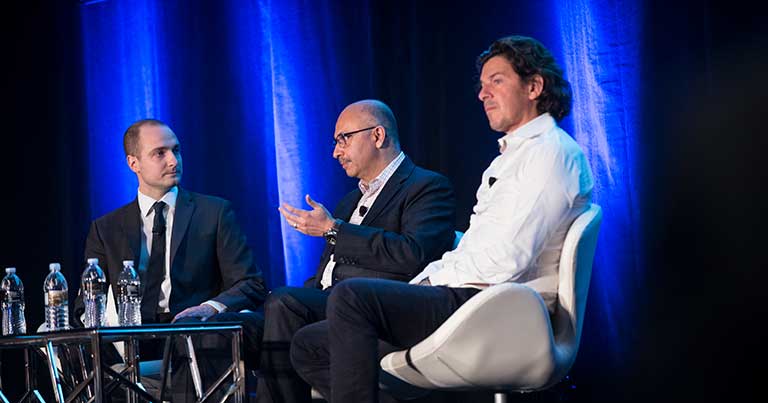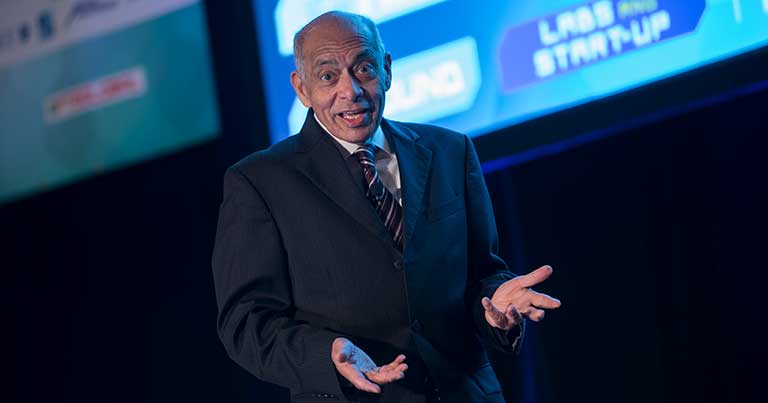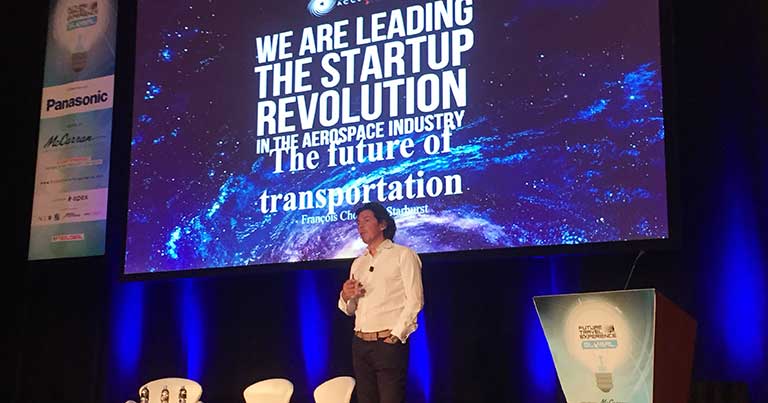 Keynote speakers from Starburst Accelerator and MGM Resorts International also provided inspiration from outside of the immediate air transport industry. François Chopard, CEO & Founder of the Starburst Accelerator, whose mission is to unite early-stage technology innovators with private investment to build the next wave of transportation, communication and intelligence, offered insight into the technologies, trends and start-ups that will redefine air travel in the coming years. Meanwhile, Joyen Vakil, SVP of Design & Development at MGM Resorts International, offered advice on what air transport industry stakeholders could learn from the hospitality sector, especially when it comes to providing millennials with memorable experiences.
Delegates also heard from renowned airline business strategist and author Nawal Taneja, who, building on the theme of disruption, offered his expert opinion on how the hundreds of organisations in attendance should adapt in order to survive and thrive in tomorrow's new travel ecosystem.
Preparing for disruption – Boom Supersonic, Zunum Aero, Uber, A³ by Airbus Group and BMW Designworks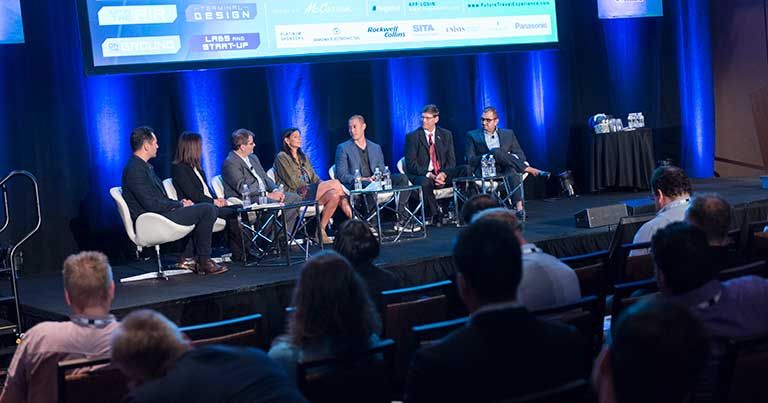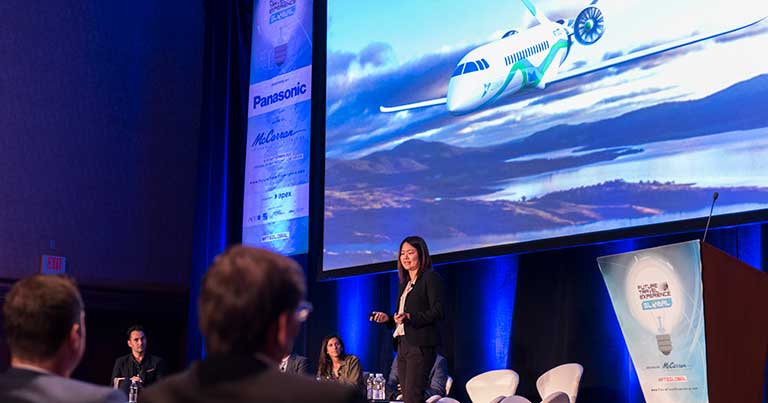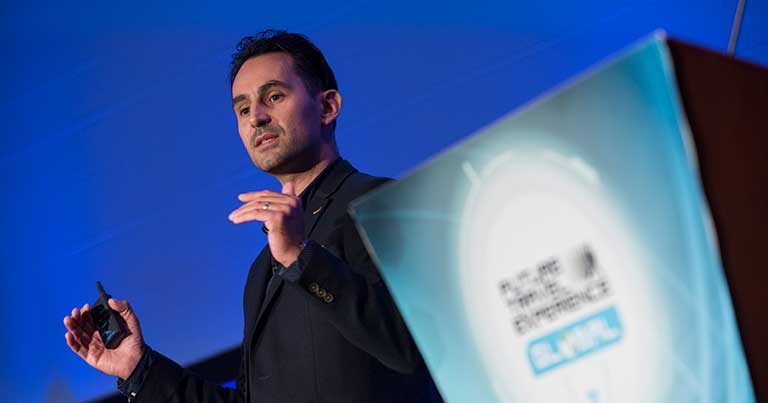 Another unique element of FTE Global 2017 was the day one conference session entitled "The future according to the disruptors", which brought together high-level executives from the likes of Zunum Aero, A³ by Airbus Group, Boom Supersonic and Uber to explore how the return of supersonic travel, the development of hybrid electric aircraft, and the introduction of on-demand vertical take-off and landing (VTOL) vehicles will redefine the way we travel. Expertly moderated by Garen Moreno, Director, Strategic Partnering, BMW Designworks and host of Departure Unknown, the panel also included senior figures from Air Canada and McCarran International Airport.
Sandi Adam, Chief Marketer at Zunum Aero, outlined how the company will transform regional air travel with quieter, greener aircraft; Joshua Krall, CTO & Co-founder of Boom Supersonic, revealed how Boom will reduce flying times between New York and London from seven hours to just three hours and 15 minutes; and Uber's Head of Business Development & Experiential Marketing, Amy Friedlander Hoffman, revealed to the audience that Uber Elevate's VTOL vehicles will be demoed in Dallas and Dubai by 2020. Meanwhile, Jason Chua, Project Executive at A³ by Airbus Group, shared the thinking behind Transpose, a modular, customisable aircraft concept that could completely revolutionise the way airlines utilise cabin space.
Record-breaking FTE Global exhibition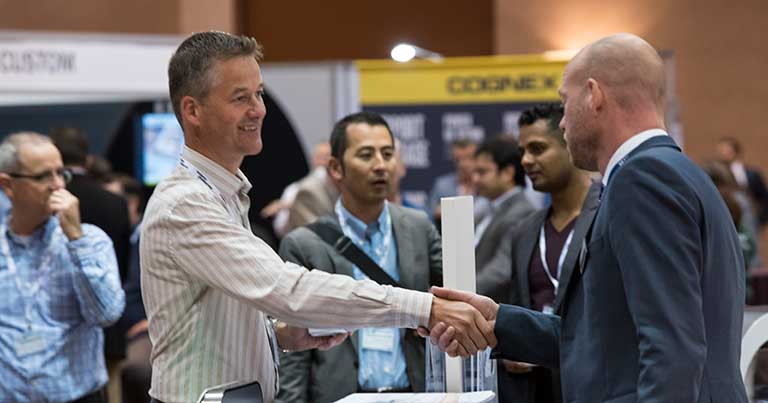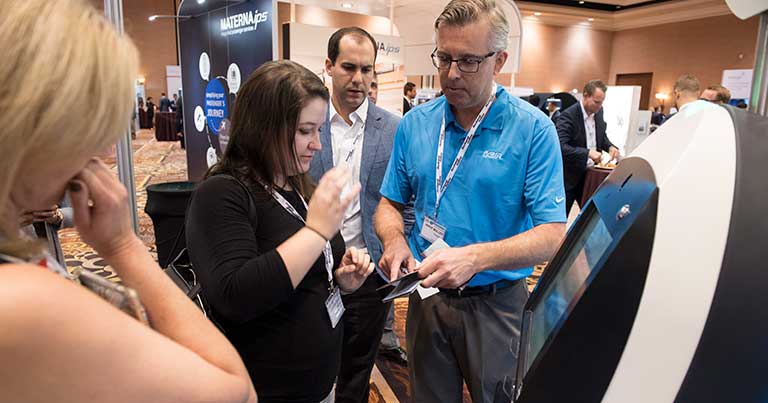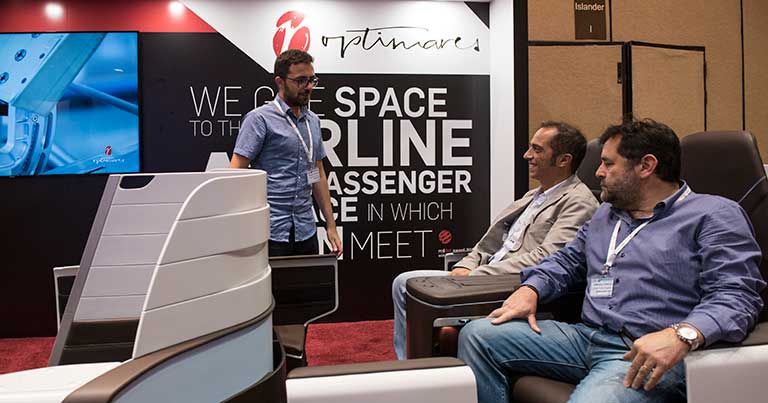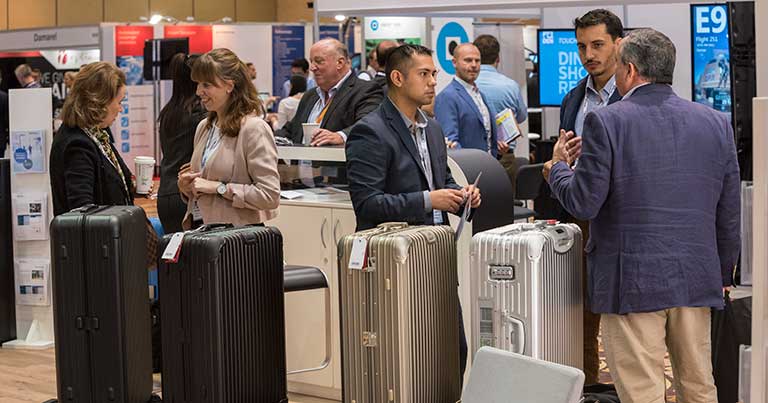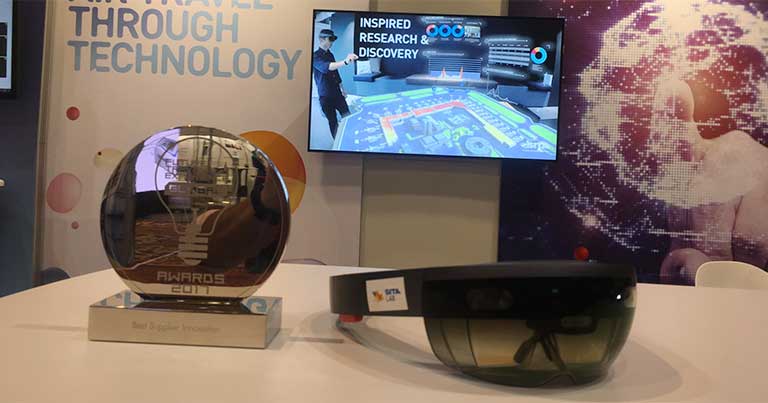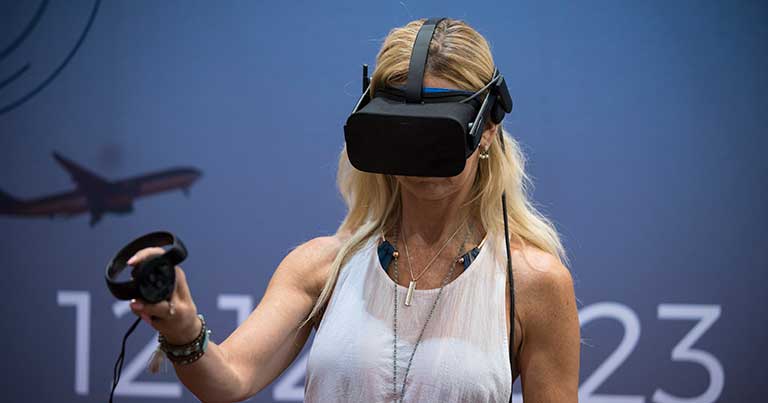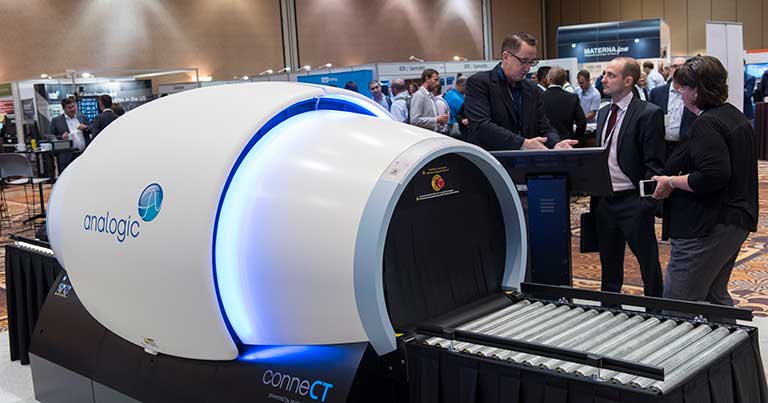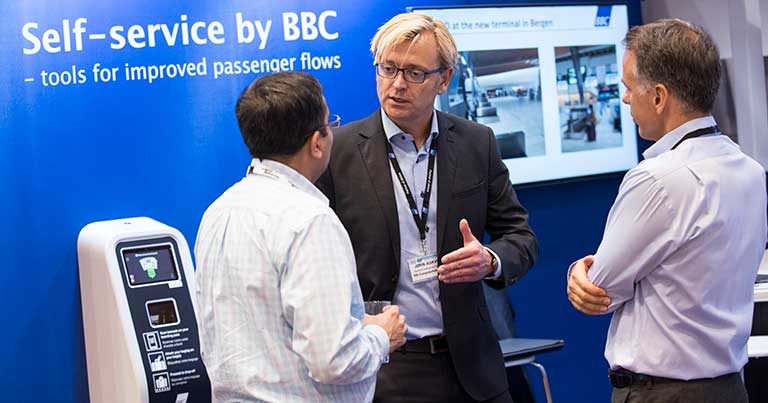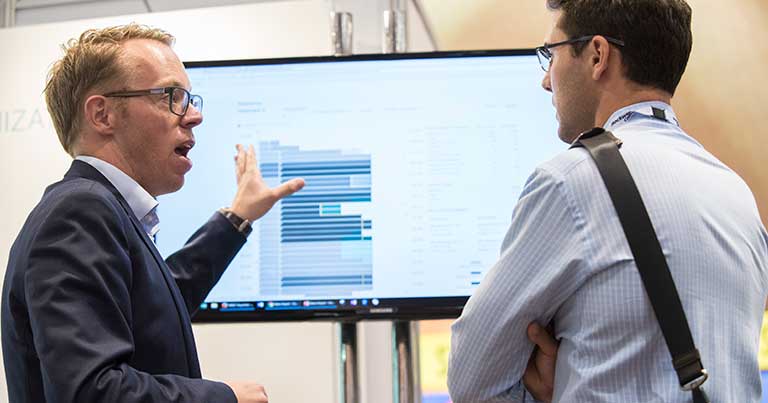 A total of 64 of the industry's most pioneering vendors showcased their latest products, services and concepts, ranging from self-service and biometric-enabled solutions for the airport terminal, to aircraft cabin lighting and business class seating. New for 2017, FTE launched the Best Supplier Innovation award. All exhibitors were invited to put forward one solution and the winner was decided by audience vote via the FTE Global app. SITA emerged as the winner, earning the accolade for its use of Microsoft HoloLens to provide a new way to visualise and interact with an airport's operational data using the mixed reality headset.
New FTE Start-up Showcase – in partnership with JetBlue Technology Ventures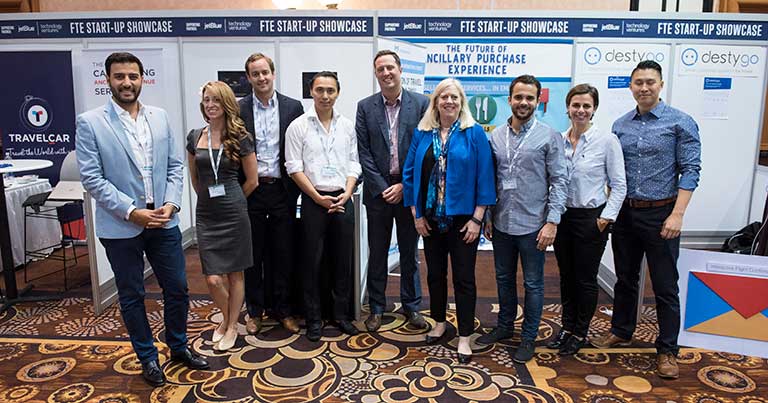 The exhibition also included a new Start-up Showcase, which was delivered in partnership with JetBlue Technology Ventures. The four finalists in the FTE/JTV Start-up Competition (SeatAssignMate, Destygo, SkyLights and TravelCar) were invited to showcase their products and concepts. SeatAssignMate, which aims to help airlines and agencies increase ancillary revenue from email point of sales by building an interactive check-in app into travellers' inboxes, was voted 'Best New Start-up' by the FTE Global audience.
Exclusive announcement and launches at FTE Global 2017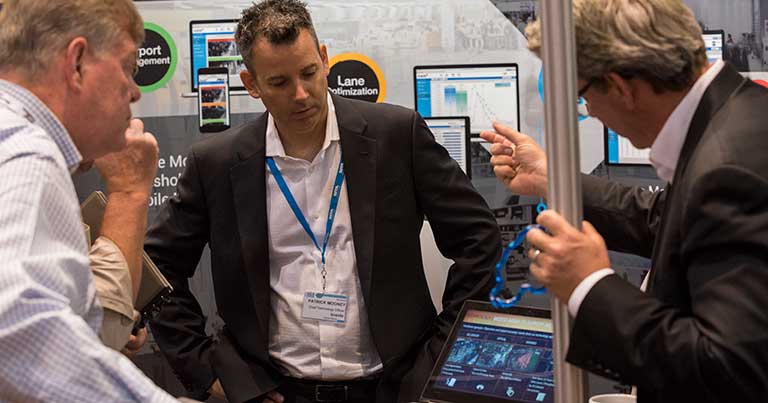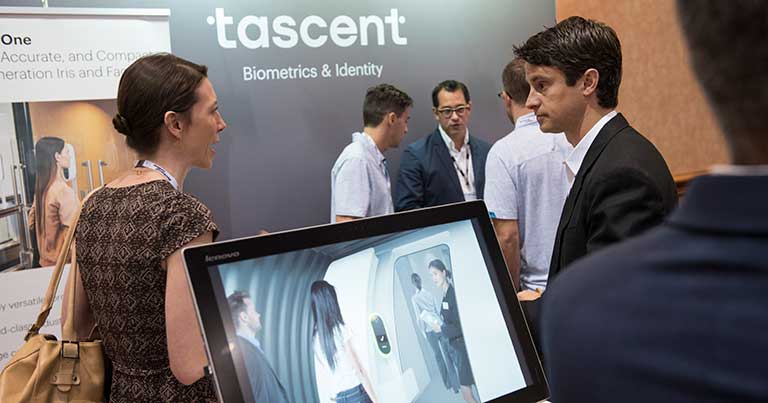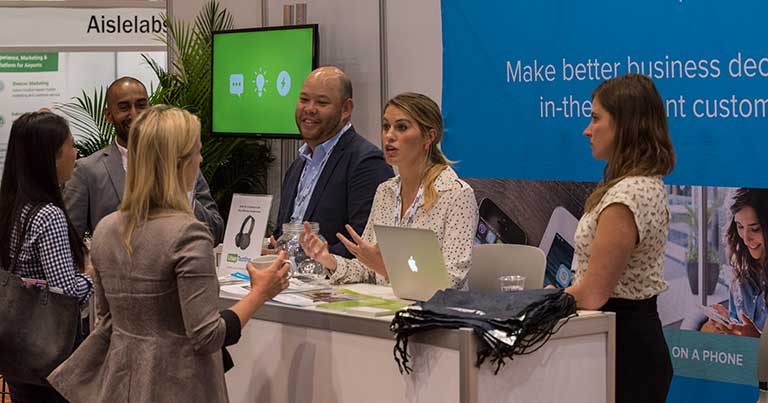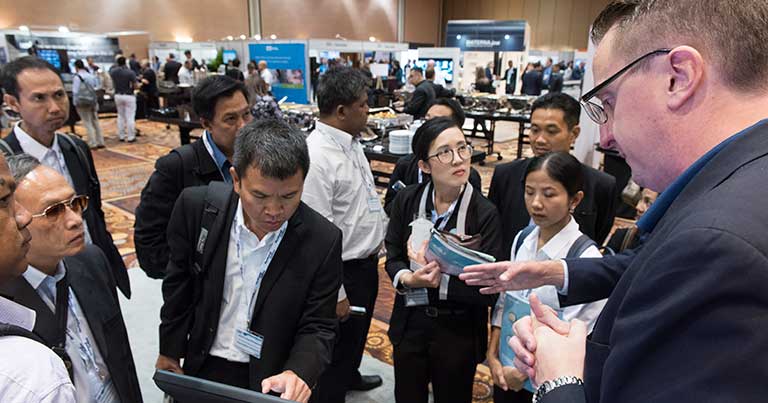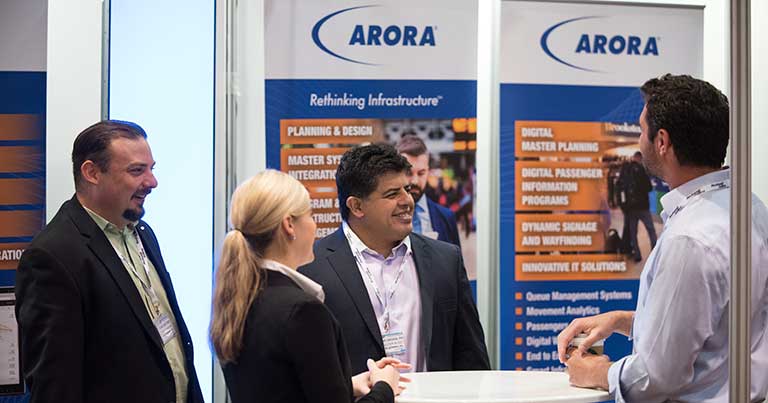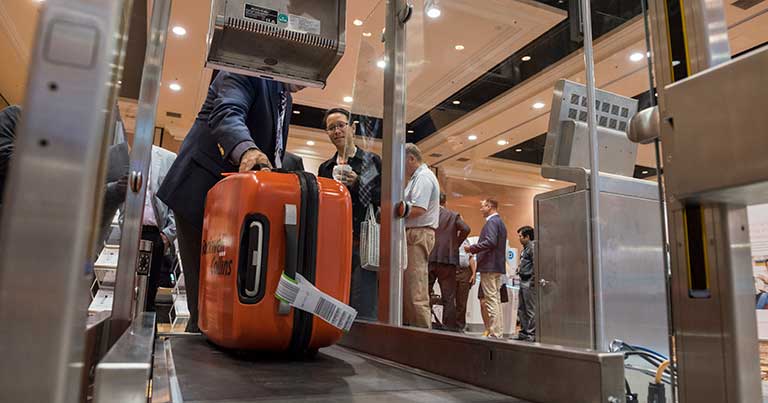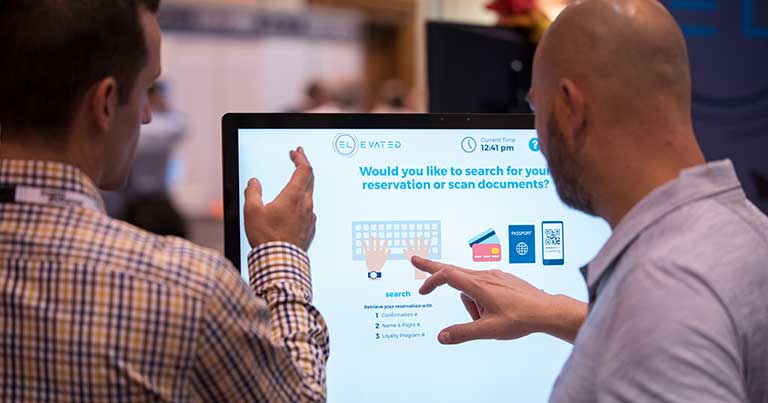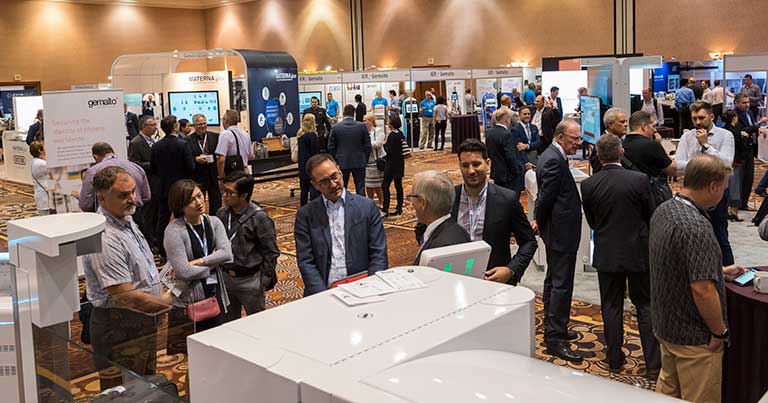 A number of exhibitors also made big announcements at the event. Among them was SITA, which launched its 2017 Air Transport IT Trends Insights, which shows that airlines and airports are estimated to spend nearly $33 billion on IT this year alone. Top of the agenda for CIOs at both airlines and airports are investments in cyber security and cloud services, as well as passenger self-service. SITA's research also shows that IT spend remains strong. Airlines' spend as a percentage of revenue will rise to an estimated 3.3%, or $24.3 billion, in 2017. For airports, the rise is expected to be 5.05% for this year, or $8.43 billion. Looking ahead to 2018, over 70% of airlines and 88% of airports are expecting IT spend to increase or remain at the same levels as today.
Analogic chose FTE Global 2017 to launch its new ConneCT™ aviation checkpoint security system in the North America market. The product is designed to bring passengers through checkpoint security faster and safer than ever before at a lower cost per passenger, thanks to features including an open network architecture, cutting-edge 3D imaging technology and advanced automated threat detection.
UserTesting used the event as the launchpad for its Airline Customer Experience Index, a benchmarking study comparing the desktop web user experiences (UX) of the top 10 airlines in the United States. The overall highest-rated airline was Southwest Airlines, while Spirit Airlines was the lowest-ranked. You can download the full Index here. 
Elsewhere, Rockwell Collins announced during FTE Global that Air Astana has installed the GX Aviation in-flight connectivity system to its Boeing 767 fleet, while Vision-Box launched vb dashbox, a new digital analytics platform that leverages operational data streams to transform passenger data into useful business intelligence.
'On the Ground' conference – personalisation, future airport technologies, passenger processes and more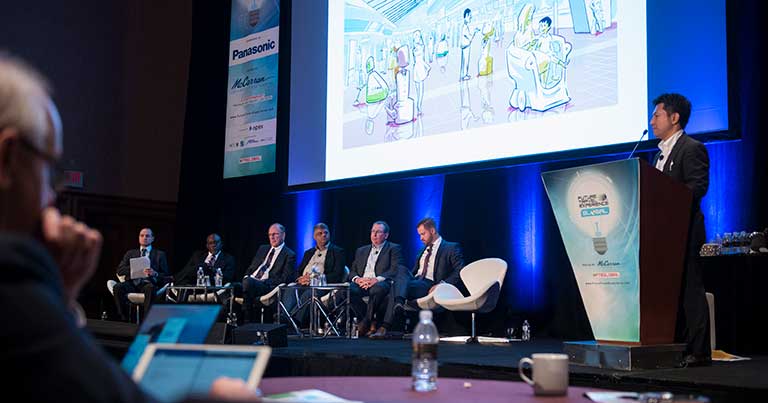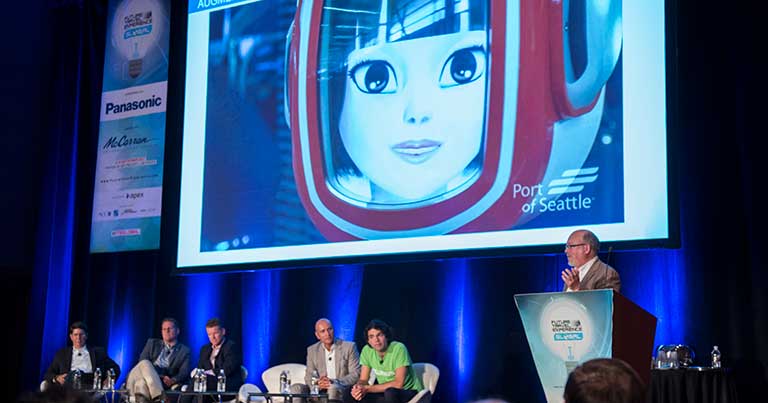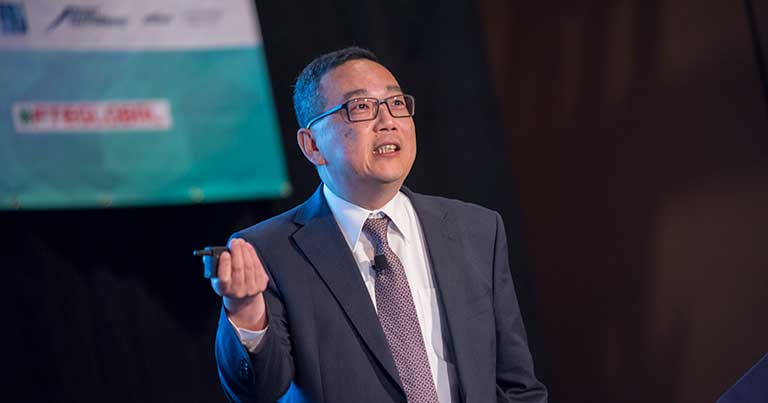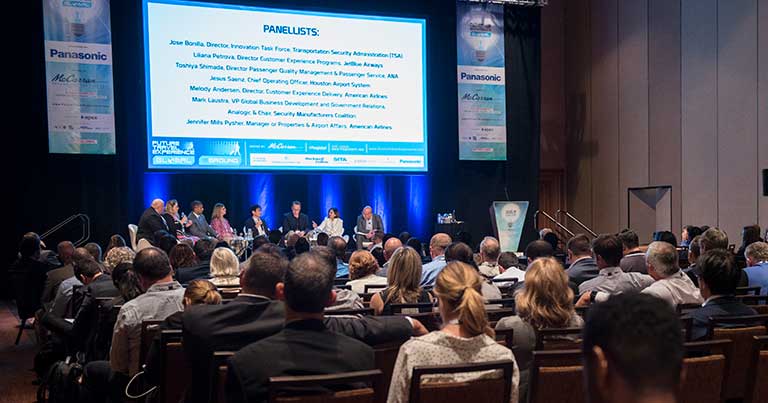 During days two and three of the event, attendees had access to no fewer than four conference tracks, including the ever-popular 'On the Ground' conference. Following eye-opening day two keynote addresses by Eric Ensminger, Managing Director – IT Airport Operations & Management Systems, United Airlines, and Andy Bien, Chief Information Officer, Airport Authority Hong Kong, a number of current future trends and technologies were explored across a variety of working sessions.
Miami International Airport, Copenhagen Airports, ICF, Japan Airport Terminal, Unisys and Rockwell Collins discussed future airport technologies; JetBlue, ANA, Houston Airport System, American Airlines and the TSA explored future processes; and the likes of Fentress Architects, Intersection and MCR Development offered radical thinking to inspire future airport experiences. Kim Day, CEO of Denver International Airport, also delivered a special presentation, offering exclusive insight into how design, collaboration and technology is being leveraged to create the airport customer experience of tomorrow at DEN.
New 'Labs & Start-ups' conference – innovation labs, start-ups and digital transformation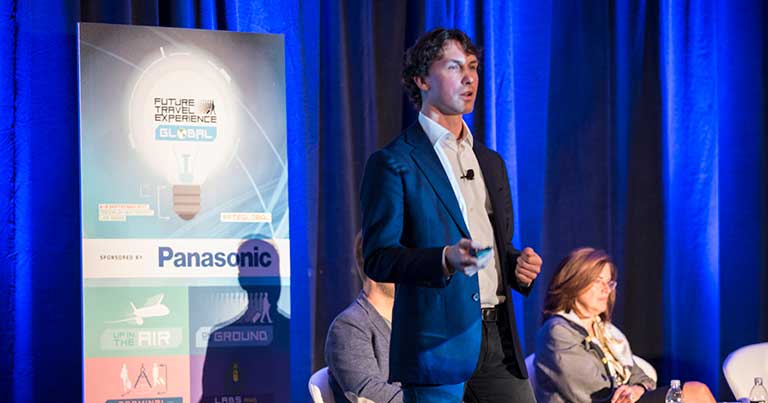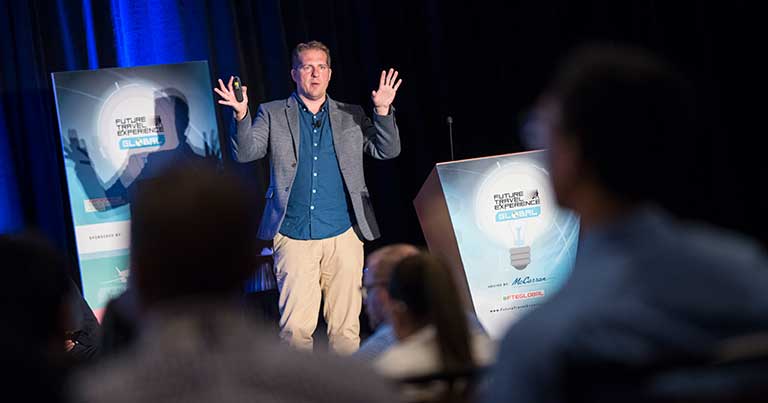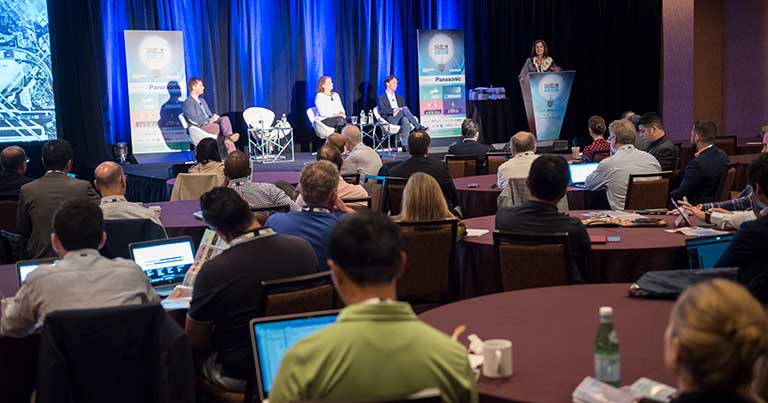 FTE Global 2017 played host to the first 'Labs & Start-ups' conference, a new track dedicated to helping airlines, airports and their partners engage with start-ups and embrace disruption to equip themselves with new digital capabilities and business ideas.
The conference track was chaired by Maksim Izmaylov, Founder of Travel Tech Con and CEO of Winding Tree, and featured an inspiring keynote from Christina Cassotis, CEO, Pittsburgh International Airport, and a joint keynote by Sander Stomph, Director ODS, KLM, and Christine De Lille, Professor Innovation Networks, TU Delft/THUAS.
A variety of formats helped to keep the conference fresh and engaging, and the likes of JetBlue Technology Ventures, United, Google, Gatwick Airport, SITA Lab, San Diego International Airport and Aeroméxico also participated in wide-reaching discussions around innovation and digital transformation.
'Up in the Air' conference – the future of in-flight entertainment, connectivity, cabin design and customer experience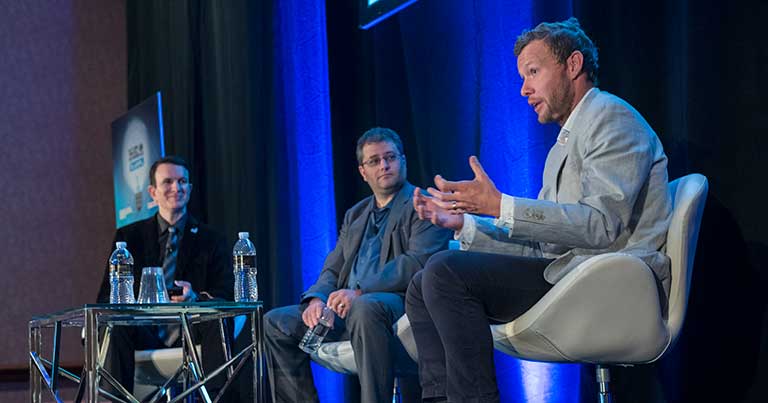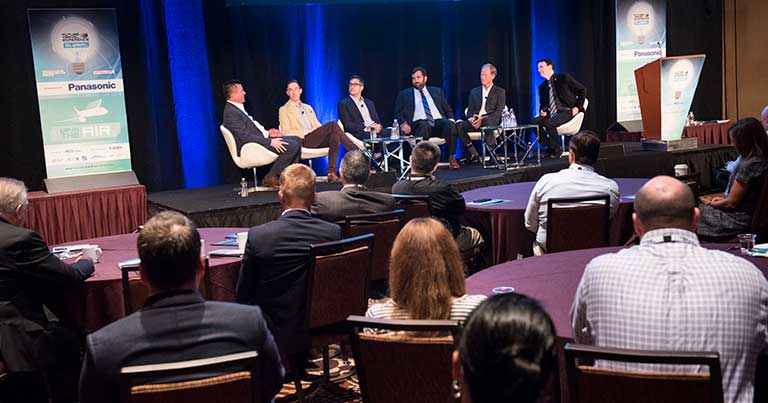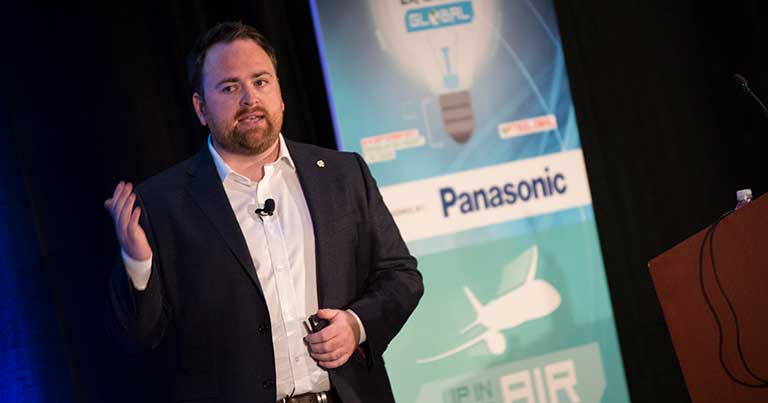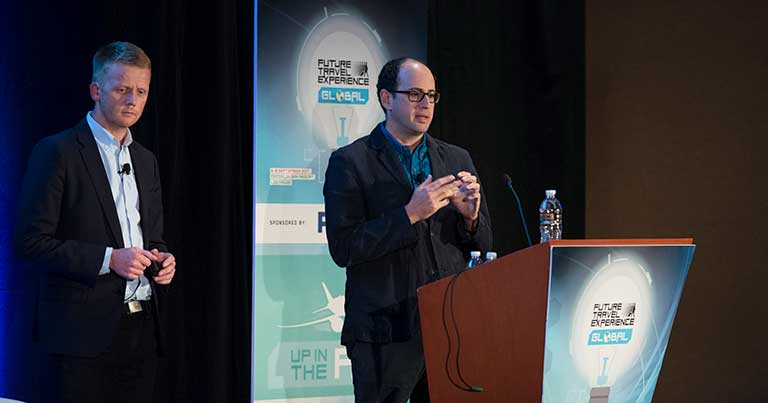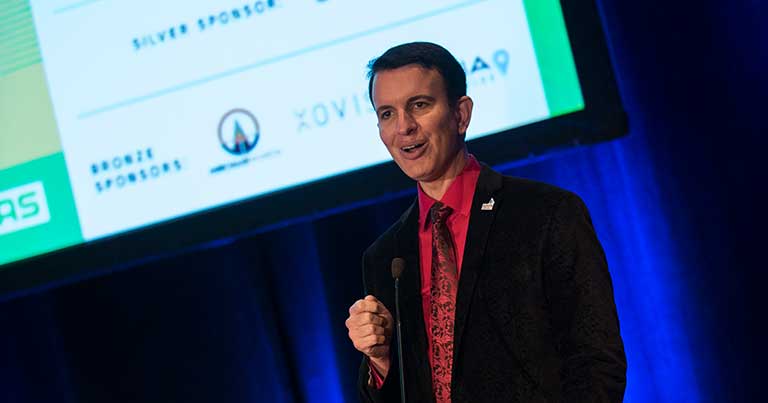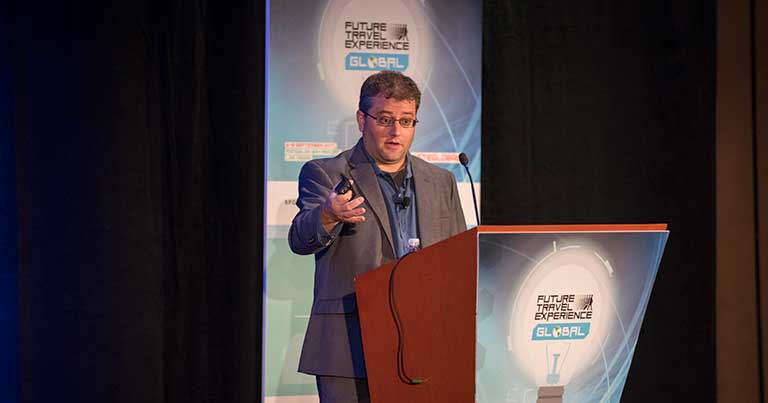 Moderated by Joe Leader, CEO of the Airline Passenger Experience Association (APEX), which was the headline partner of FTE Global 2017, the 'Up in the Air' conference explored the future in-flight experience and examined the role that technology will play in the cabin in the months and years ahead. After Joshua Krall, CTO and Co-founder of Boom Supersonic, had revealed all about the plans for Boom's in-flight customer experience, Joe Leader was joined by Max Coppin, Partner Development Manager, Google, for an on-stage fireside chat.
This laid the foundations for the following sessions, which included the 'In-flight #PaxEx Leaders Debate', which brought together senior figures from the likes of Fiji Airways, Airbus Operations, Air Canada, American Airlines and Zodiac Aerospace for a fast-paced discussion.
Later on day two, Marc Giles, Guest Engagement Manager, Aer Lingus, shared all about the Irish carrier's 'Good to Great' customer experience programme, while Hawaiian Airlines and JPA Design, and Alaska Airlines and Gogo shared their own examples of best practice in the areas of cabin design and IFEC respectively. Technology and personalisation were very much in focus at the end of day two, with Microsoft, Panasonic Avionics and Delta Air Lines joining APEX's Leader to offer their expert opinions on how big data, mixed reality technology and a new generation on in-flight entertainment and connectivity systems could redefine the onboard experience.
'Terminal Design & Delivery' conference – technology, design and building for the future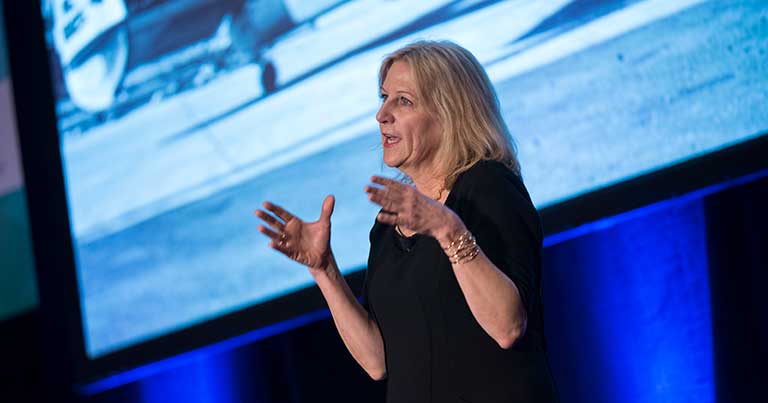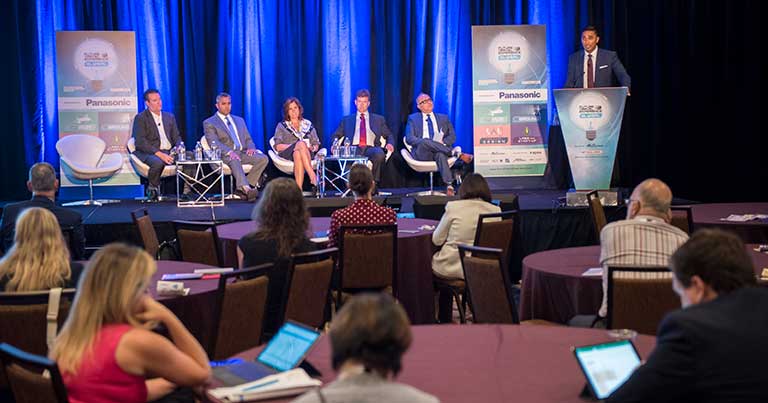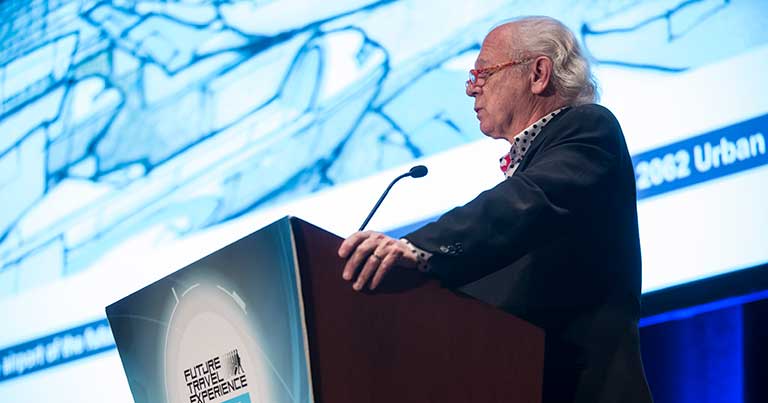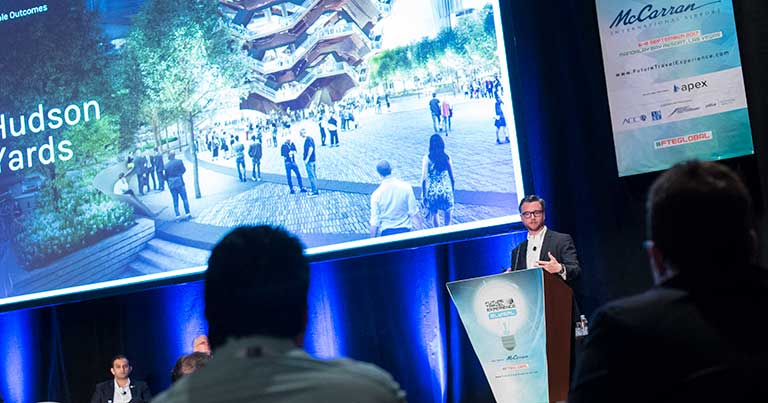 Building on the success of 2016's first FTE Terminal Design & Delivery Summit, the conference stream returned to FTE Global this year and was moderated by Kiran Merchant, CEO of Merchant Aviation and Chairman of Airport Fast Forward. The conference track placed a big focus on exploring the intersection of design and technology, and how new and existing airport facilities can be future-proofed for the long term.
To this effect, Dubai Airports presented how it is designing now to be relevant in the future, Vancouver Airport Authority shared how its work with a futurist has informed its master plan, and Calgary International Airport outlined how it has future-proofed its new International Terminal through the use of design and technology. During the course of conference, attendees also heard from the likes of the Transportation Security Administration (TSA), U.S. Customs & Border Protection (CBP), Delta Air Lines, Pittsburgh International Airport, Vantage Airport Group and Midway Partnership.
Personalising the end-to-end travel experience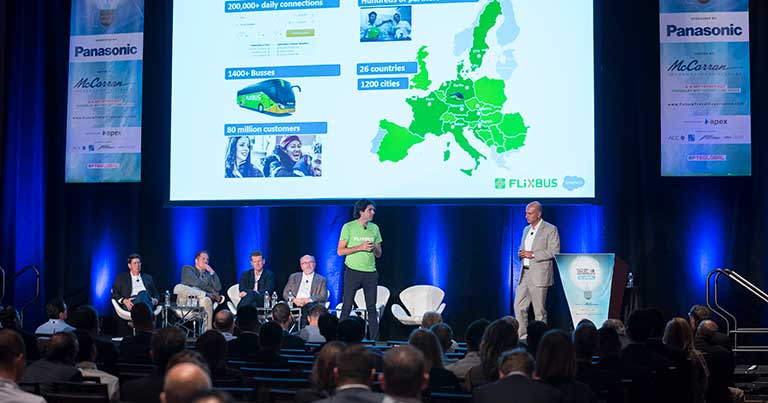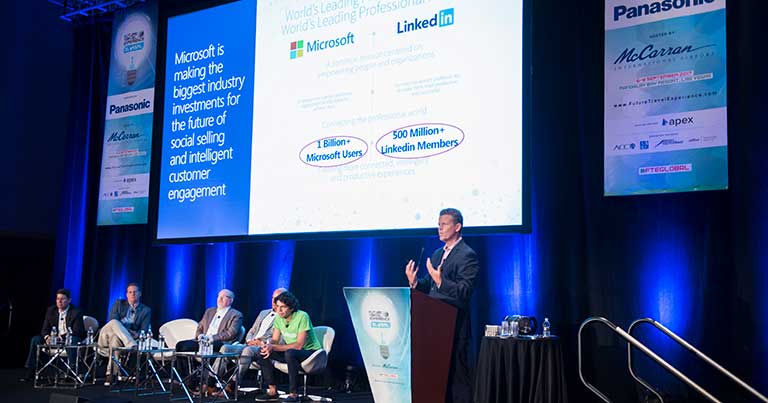 FTE Global 2017 also played host to the FTE Personalisation Symposium, which brought together experts from Microsoft, Aeroméxico, SITA, Port of Seattle, Salesforce and FlixBus to share insight into how ever-changing consumer habits and vast pools of data can be leveraged to deliver truly personalised customer experiences throughout the journey. The fascinating session covered a lot of ground, ranging from the potential of artificial intelligence and chatbots, to the role that big data and voice recognition technology can play in driving personalisation.
Industry and government briefings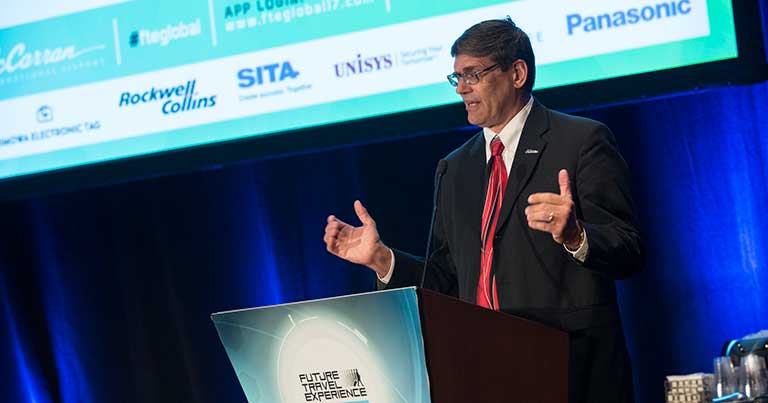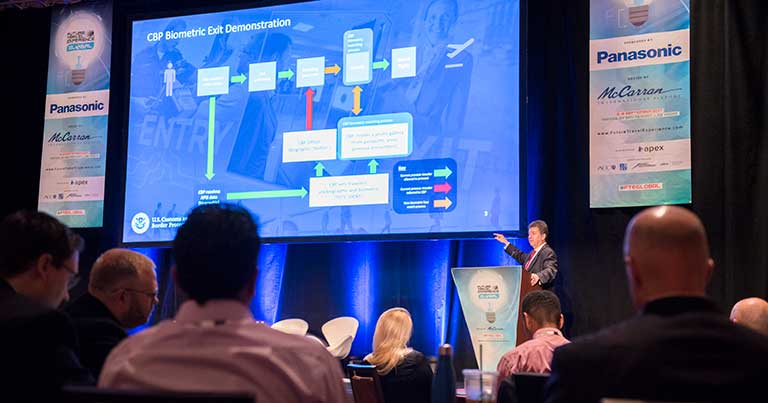 Ahead of FTE Global 2017, a concerted effort was made to include government agencies and industry associations, to ensure all stakeholders were involved in the discussions that could define the future direction of the industry. As well as participating in conference sessions, the likes of the TSA, U.S. CBP and the Department of Homeland Security (DHS) led briefings and co-creation roundtables.
For instance, on day three senior figures from the TSA, U.S. CBP, DHS and IATA, along with the Airport Consultants Council (ACC) and the American Association of Airport Executives (AAAE) led an interactive co-creation session focused on "Enabling seamless airport security and facilitation". In addition, John Wagner, Deputy Executive Assistant Commissioner, Officer of Field Operations, U.S. CBP, hosted a briefing in which he outlined the key areas of focus for CBP to ensure those in attendance are in the know about the agency's air transport and travel industry related plans.
FTE Global 2017 host airport, McCarran International Airport, also hosted a dedicated briefing, which offered in-depth insight into the latest technology-focused projects and future plans for McCarran airport.
Co-creation Forums – collaborating to create the future of the industry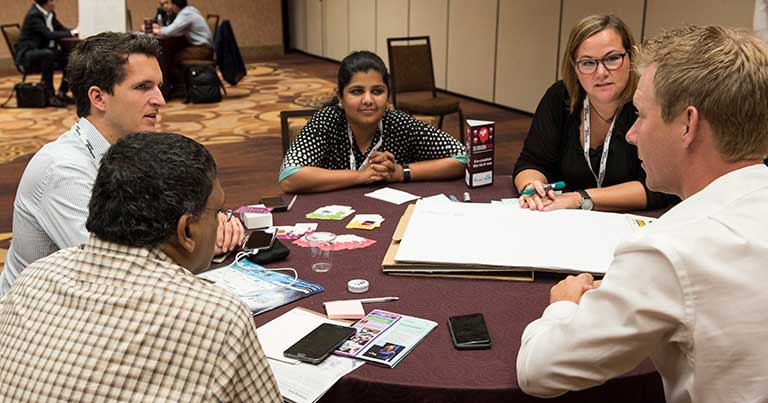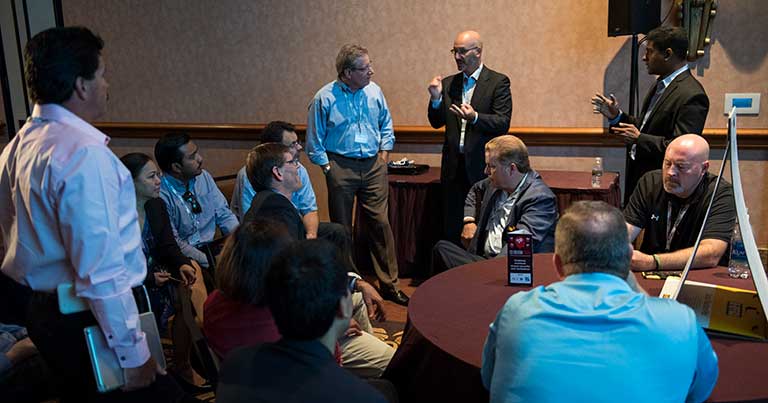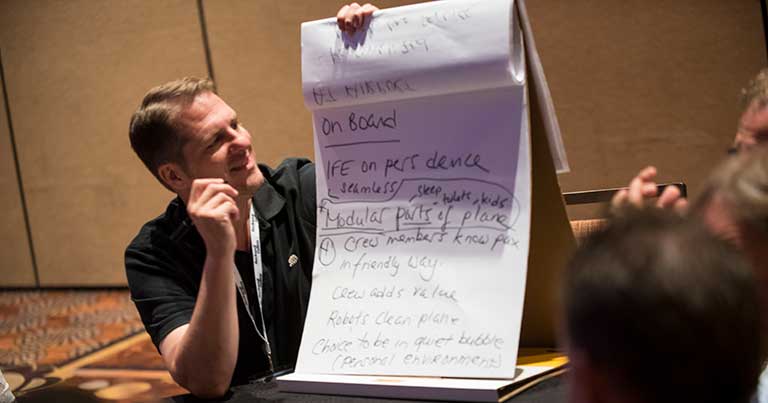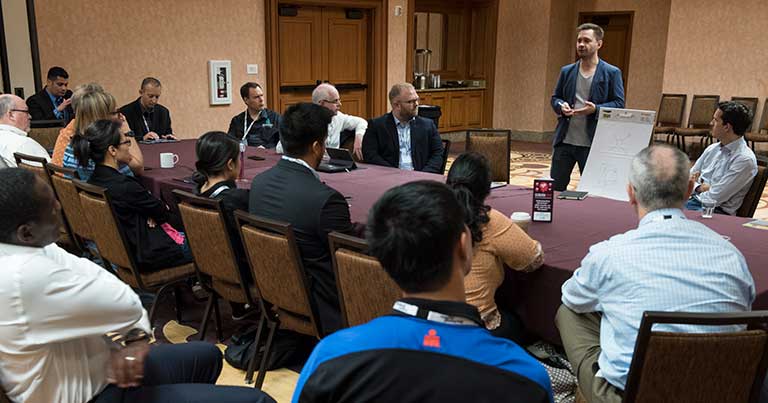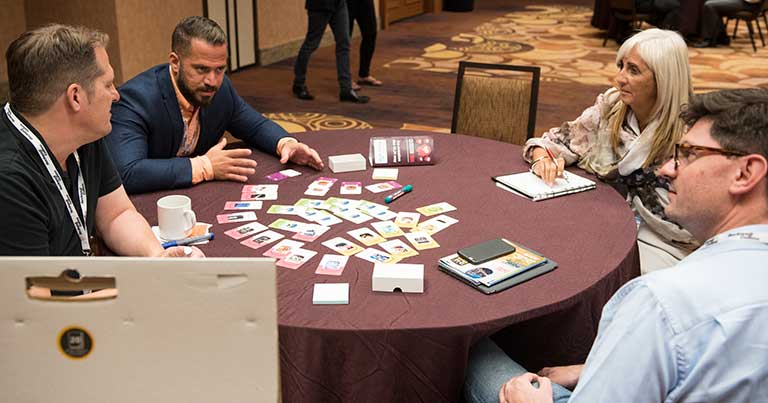 The Co-creation Forums are an important part of all FTE events and provide an opportunity for stakeholders from across the industry to come together to discuss topics of common interest in an informal roundtable environment. In addition to the aforementioned session focused on seamless security and facilitation, Maksim Izmaylov, Founder of Travel Tech Con and CEO of Winding Tree, led a co-creation session exploring the potential of blockchain technology. Delegates also had the opportunity to learn about "Co-creation the KLM way" in a session led by Sander Stomph, Director ODS, KLM. In addition, SkyTeam's David van Dongen, Manager Customer Experience, and Alessandro Fusaro, Coordinator Digital Marketing & Innovation, teamed up with Christine De Lille, Professor Innovation Networks, TU Delft/THUAS, to lead a co-creation discussion exploring which aspects of the customer experience should be powered by digital and which should receive the human touch.
FTE Global Gala Party and Networking Drinks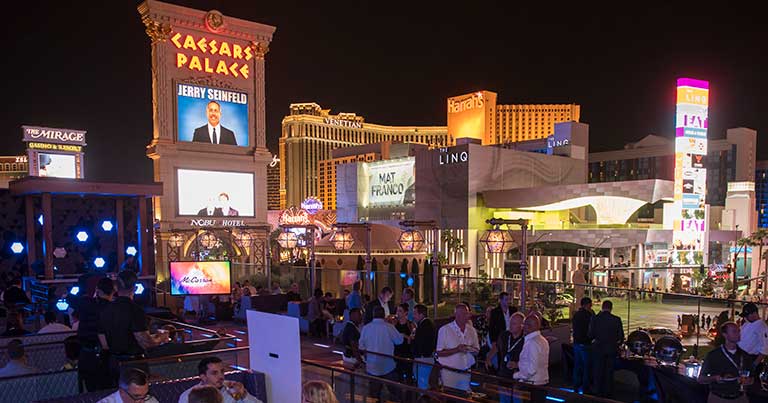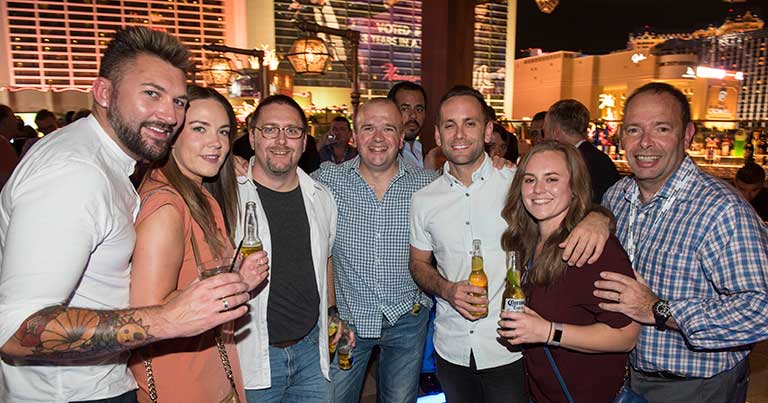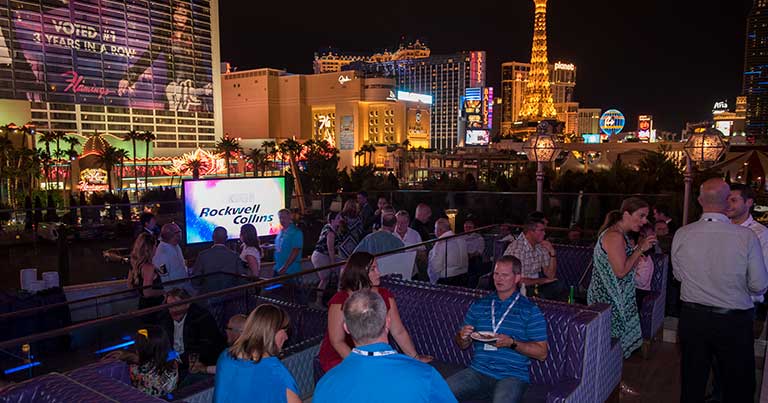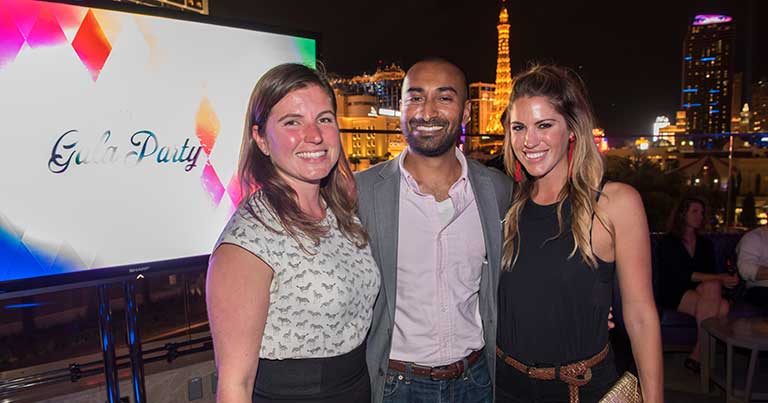 The FTE Global Gala Party was held on the rooftop terrace at Omnia @ Caesars Palace, which offers incredible views of the unmistakable Las Vegas Strip. Hosted by McCarran International Airport and sponsored by Rockwell Collins, the Gala Party provided a perfect networking occasion for the near-700 FTE Global attendees.
SITA also hosted the FTE Global Networking Drinks on day one of the event, providing delegates with a relaxed environment to explore the exhibition and mingle with colleagues and industry peers.
7th FTE Global Awards – Delta, Qatar Airways, ATL, KLM, LHR, MIA, LGW, OSL, SITA and SeatAssignMate victorious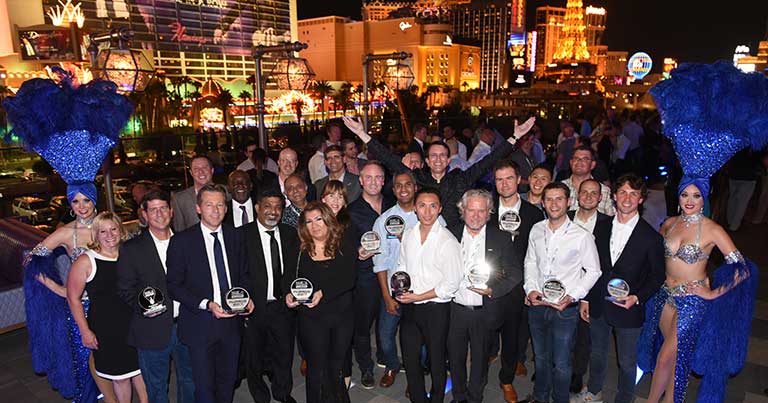 The Gala Party hosted the 7th Future Travel Experience Global Awards ceremony. During the ceremony, which was sponsored by Airport Lounge Development, 11 airlines, airports, vendors and start-ups were rewarded for their customer experience, technology and digital innovation. The full list of winners, and the photos from the ceremony, can be found here.
Guided tours of McCarran International Airport and the Technovation Center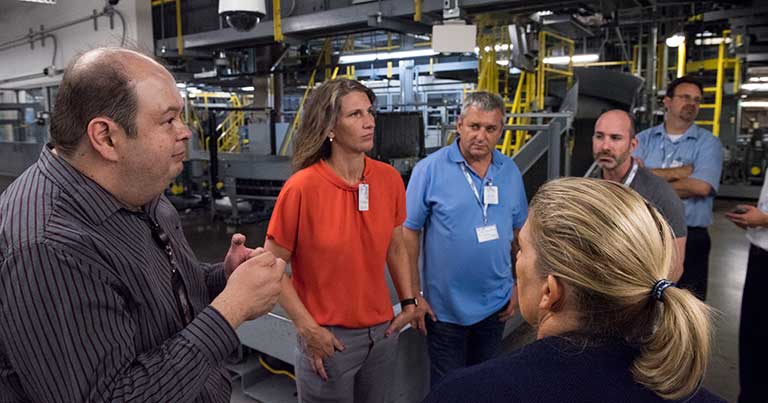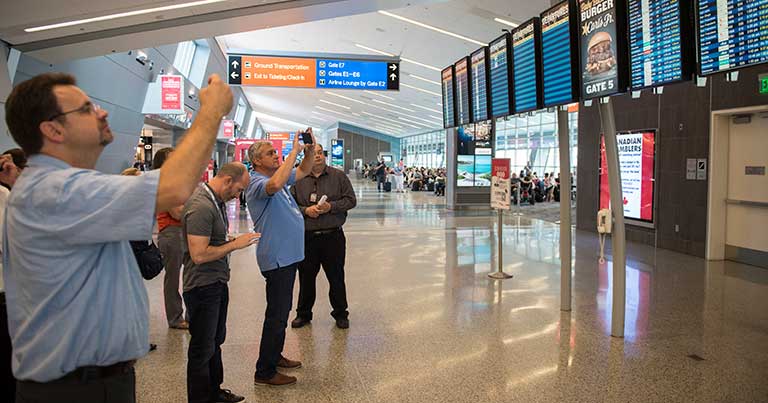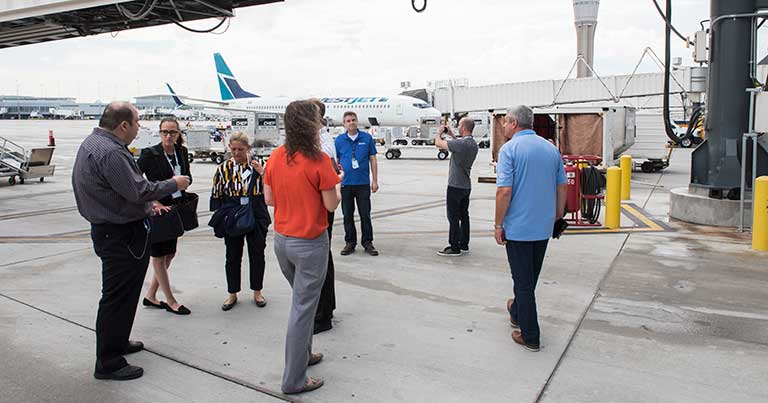 Once more, FTE Global host airport, McCarran International Airport, offered guided tours of its Terminal 3, providing attendees with a rare chance to go behind the scenes and explore how the airport is using technology to improve the passenger experience and operational efficiency. Delegates also had an opportunity to visit the Technovation Center in Las Vegas, where Technovation Solutions, NEC and Microsoft hosted a unique "Glimpse of the future" event, offering live demos around new and emerging travel and hospitality industry technologies and trends.
Mark your diary for Future Travel Experience Global 2018, 10-12 September 2018, Las Vegas – exhibitors already confirmed include:
Contact us to find out more about exhibition and sponsorship opportunities
*Exhibitor list correct as of 15/09/2017