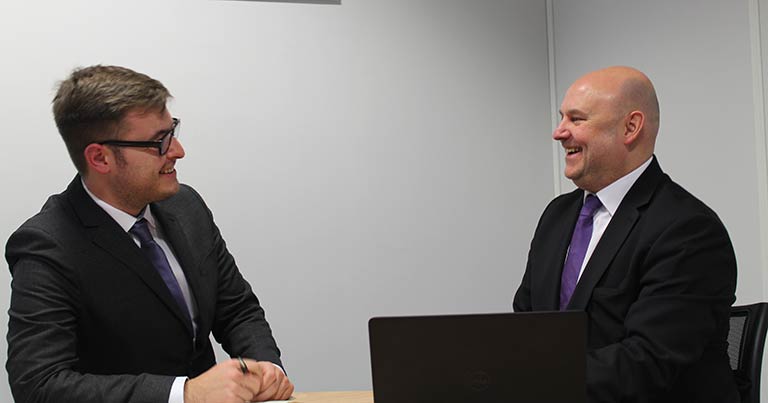 As Flybe continues on its journey towards sustainable profitability – driven partly by a streamlining of its fleet and a reduction in capacity to protect the airline against the financial risks associated with over-expansion – a major digital transformation programme is ongoing. This will help ensure that the regional carrier is able to take full advantage of the opportunities presented by digital advancements.
During FTE's recent visit to the Flybe HQ in Exeter, the airline's Chief Information Officer, Peter Hauptvogel, explained that the wide-reaching digital investments will have significant impacts from customer experience, revenue generation and efficiency standpoints.
In late-2017, Flybe announced a partnership with Amadeus as part of its digital strategy, and Hauptvogel explained that this will help the airline create a "seamless customer and digital experience". "You have to look at the end-to-end journey, wherever you have a contact with the customer," he said. Regardless of which platform a flight is booked through – directly through the airline's website, via a global distribution system (GDS), or a third-party website, for instance – Flybe aims to provide a consistent product and experience. "There are lots of opportunities to actually get in touch with an airline and all of those areas are now covered," he stated.
Ancillary and auxiliary revenues
Plans are afoot to improve the Flybe app, with services such as offering real-time re-accommodation options during times of disruption in the pipeline. Of course, as well as delivering benefits to passengers, the airline itself stands to profit. "It (the digital transformation programme) will bring us benefits in respect of cost-savings, which is also very important, because whenever you do something that's great for the customers it should also be great for the airline," Hauptvogel said. "Also, it will give us up-sale opportunities that we do not have at the moment."
When quizzed by FTE on how exactly the digital transformation will enable Flybe to increase revenues, Hauptvogel explained: "When we talk about ancillary revenues, we must also talk about auxiliaries. Ancillaries is about everything that is related to my own product, my own flight – pay for a seat and other pay-for services such as this. But we will also have the module for merchandising, and the auxiliaries we can offer include several services from partners including car rental, hotel, car parking, all of this other stuff."
Offering these services will be seamlessly integrated into the customer's digital journey, he suggested, from the point of booking a flight through to the airport experience.
Flybe's digital vision
Leading a digital transformation programme is certainly not a straightforward task, but Hauptvogel has the benefit of past experience; he led a similar project at Thomas Cook Group Airlines before joining Flybe in February 2017. So, what's the secret to bringing such a project to successful fruition? "The most important thing is that you have a vision," he said. "You have to look where you are today as a snapshot, and you have to look at where you want to be with a realistic approach in three years. Then you have to develop your strategy on how to get there, because not everything that is technically possible will be feasible to implement due to resource or financial limitations."
He also stressed the importance of making sure that staff members understand why things are changing. "It would be stupid to run too many big programmes at the same time because people can be a little bit reluctant to change," he said. "If you've worked for 15 years in the same pattern and then I come along and tell you that you have to do it completely differently, you would ask for good reason as to why it should change. It means that you have to sell the people the benefits."
Hauptvogel continued: "The technology part of the digital transformation is actually the easy part. That's just about proper planning, project management, monitoring cost, efficiency and all that stuff. But you also have to ask yourself what you are doing it for. What is the enhancement for the people? What's in it for you if I change your way of working with a new technology, what's in it for the company in respect of efficiency saving, and also does it make my product or my processes better? You have to bring all that together, and then you have to focus on how to implement that while keeping to the key milestones, supported with change management."
Flybe may be in the relatively early stages of its digital transformation programme but it has a clear vision in place and the man leading it is certainly well-equipped thanks to past experience. In the coming months, each of the benefits – from an improved customer experience to the creation of new revenue generation opportunities – will start to bear fruit and Flybe will be in a strong position to reap the rewards presented by the latest digital developments.