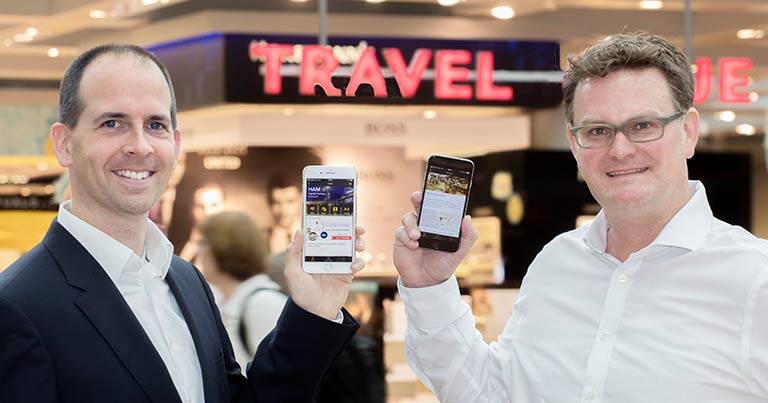 Passengers at Hamburg Airport can now use the FLIO airport app to access exclusive retail and food & beverage offers, as well as book car parking spaces and lounge access. The app is available free of charge for Android and iOS mobile devices.
"The cooperation with FLIO adds another attractive service to our portfolio of digital offerings for passengers," said Lutz Deubel, Head of Center Management at Hamburg Airport.
"The app allows passengers to check their timetables, view maps of the airport and obtain important information about Hamburg Airport. They also benefit from campaigns and special offers in our shops and restaurants and can quickly and easily book lounge access or car parking."
Stephan Uhrenbacher, founder of FLIO, added: "As a Hamburg-based startup with many global partnerships, our team really wanted to offer the FLIO benefits to passengers at our home airport. We are thrilled that this cooperation has now taken off."
FLIO now offers "deep content" on more than 300 airports and brings together information from a total of 3,000 airports around the world in a single app.