Future Travel Experience Global 2019, which will take place in Las Vegas on 4-6 September, will feature our most diverse exhibition yet, covering end-to-end solutions from biometrics to inflight entertainment. More than 60 of the air transport and travel industry's most forward-thinking vendors will showcase their latest products, services and concepts that have been designed to help airlines and airports improve the passenger experience, reduce costs, increase revenues and enhance operational efficiency both on the ground and on board aircraft. Here we highlight a selection of some of the most innovative solutions that will be on display in the exhibition.
15below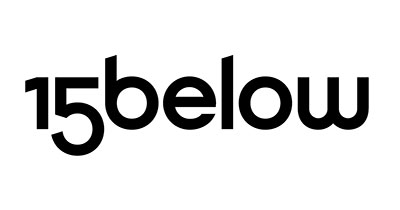 15below specialises in personalised passenger communications for the travel industry. The provider gives travel companies the technology to stay connected to their passengers throughout their journey from booking, to arrival and beyond. Whether you're communicating about a crisis, sending day-to-day operational messages, or promoting a product, 15below's platform helps you keep your customers informed and empowered. The company automates passenger communications for more than 50 travel companies around the world from ultra-low-cost to full-service airlines, rail operators, travel management companies, and OTAs. From booking confirmations and mobile boarding passes to flight status updates and disruption management, 15below's platform and customised workflows are used to send best-in-class, targeted, real-time notifications to more than one billion travellers every year.
3D SeatMapVR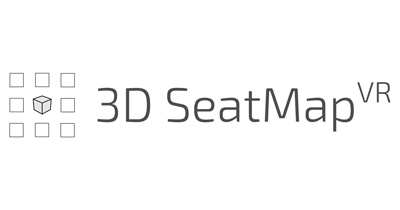 Visit 3D SeatMapVR's stand to experience the new generation of 3D seat maps – 3D SeatMapVR. A technology that has won the Crystal Cabin Award and the German Design Award, and that is already available on airlines such as Emirates and Etihad. This next-gen visualisation engine for seat selection integrates into the airline's digital channels and provides immersive 3D 360º views on any type of device without using any external app, so that users know what they are going to pay for and can better choose their seat, therefore reducing possible claims, and boosting the sale of normal seats, special seats, upgrades and other ancillaries.
Access-IS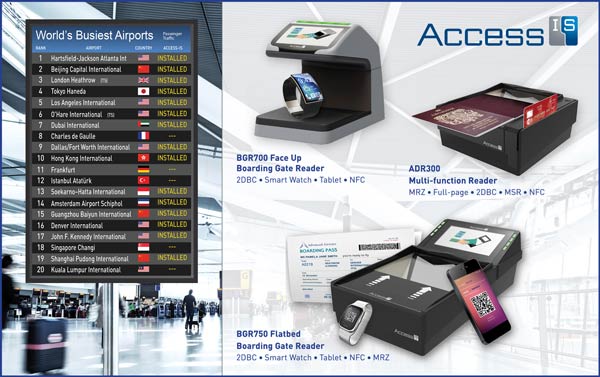 Access-IS designs and supplies innovative data capture solutions for desktop and self-service airport applications worldwide. Access-IS' products portfolio include ATOM compact OEM passport-reader with 2D barcode, Boarding Gate Readers (BGR) with NFC and passport, and 2D barcode OEM readers for kiosks and countertops. Visit Access-IS' booth at FTE Global where the company will be highlighting its latest AMR750, a state-of-the-art, multi-functional passport reader with a low profile, design and options for 2D barcode reading, RFID functionality and 4G/Wi-Fi connectivity.
AirFi.Aero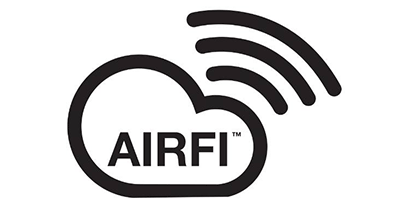 The award-winning AirFi Box is one of the market-leading Portable Wireless IFE platforms, supporting almost 50% of the portable IFE market worldwide. AirFi is a proven, fast and cost-effective way to introduce a great new passenger experience and create new ancillary revenues streams. The AirFiBox integrates easily into existing airline logistics and is suitable for any flight length and every aircraft type – requiring no certification or aircraft downtime. Also on display will be AirFi.Aero's Connected Crew retail EPOS solution, empowering crew to enrich the passenger experience. Multiple features are integrated into a single tablet app, enabling crew to increase onboard sales, create a paperless cabin and improve onboard service levels.
Airside Mobile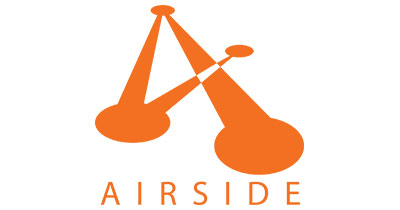 Airside Mobile builds innovative digital identity products for businesses and consumers alike with privacy-by-design and leading-edge security as its guiding principles. Airside Mobile's first product, Mobile Passport, has been downloaded by more than 7.5 million people and it has been adopted by nearly 30 U.S. airports and cruise ports to reduce wait times, improve operating efficiency and lower costs. The company has expanded this philosophy to support other travel experiences through its AirsideX solution which allows for passengers to leverage a single enrolment for biometrics, that they can share on a consent-driven basis. Airside Mobile is headquartered in Arlington, Virginia and is funded by Blazar Ventures, Grotech Ventures, Bain Capital Ventures, and 8VC.
Arora Engineers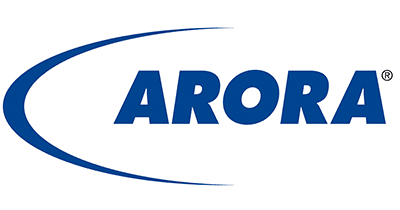 Meet the team from Arora and their partners to learn how they can seamlessly lead your facility into the future. Through the digital transformation of data, data analysis and IoT, artificial intelligence, and enterprise integrations and asset management, the Arora team is able to integrate a wide variety of sensors and systems from across an enterprise, provide custom software development solutions, analysis, and design services, as well as provide integration and support for new and existing systems. Visit Arora's stand at FTE Global to learn about its latest ATLAS management platforms and more.
Register to attend FTE Global 2019 >>
Brock Solutions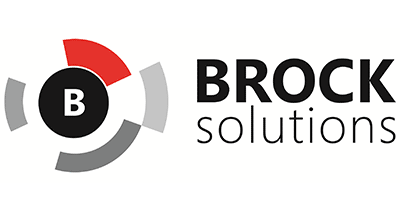 Brock Solutions will be showcasing its latest innovations to its end-to-end baggage management system SmartSuite, including real-time passenger notifications with SmartNotify, enabling airlines and airports to keep their passengers informed about the status and location of their checked baggage; automated updating and enforcement of the weight and balance plan with SmartLoad; enhancements in Brock's cybersecurity offerings, including endpoint protection, system monitoring and alerting, next generation firewalls, etc. SmartSuite is a collection of modules that provide solutions for passenger and baggage processing. Visit Brock Solutions' booth to talk with its industry experts, experience SmartSuite and see its innovations in action.
Butterfly Flexible Seating Solutions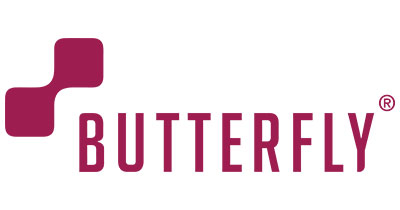 Butterfly Flexible Seating Solutions commercialises flexible seating concepts in the world of air, rail, and road transportation. Butterfly Flexible Seating Solutions is affiliated with Hong Kong-based Paperclip Design, an industrial design studio known for its innovative and award-winning design concepts. Butterfly is currently looking for a launch customer for its pre-certified Butterfly seat. The ODD would be 12-18 months with a recognised seat manufacturer holding FAA and EASA production approvals. Butterfly Flexible Seating Solutions believes in the profit potential that flexibility brings to businesses. Butterfly's mission is to help companies realise this potential by providing end-to-end product development support covering the licensing of intellectual property, engineering consulting services, and product industrialisation, as well as industrial design, customisation, and trim and finish services.
Chargerback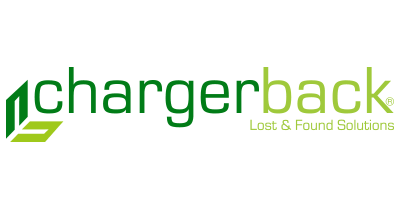 Lost and Found isn't an issue… until it is! Chargerback is introducing Chargerback Lost and Found, the world's leading cloud-based PCI compliant lost and found software solution. Visit Chargerback at booth E22 to learn how leaders in the aviation industry are maximising efficiency, ensuring consistency and maintaining accountability with this often frustrating and cumbersome process. Chargerback's software is provided at no cost.
Cirium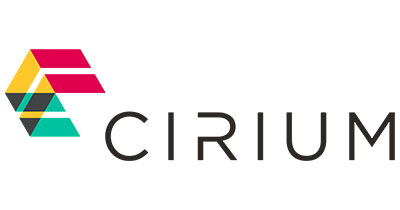 Cirium brings together powerful data and analytics to keep the world in motion. Delivering insight, built from decades of experience in the sector, enabling travel companies, aircraft manufacturers, airports, airlines and financial institutions, among others, to make logical and informed decisions which shape the future of travel, growing revenues and enhancing customer experiences.
Cognex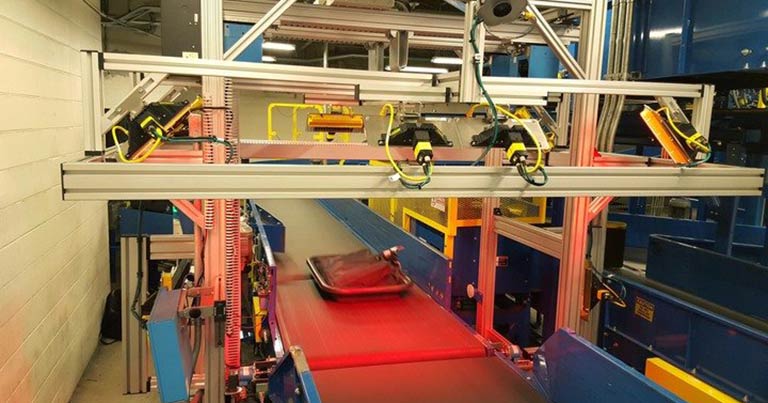 Cognex's airport baggage handling solutions use the power of image-based barcode readers to improve the speed and accuracy of luggage processing. Regardless of the position or orientation of the bag on the belt, Cognex barcode readers can locate and decode any barcode. Fewer unread codes means fewer bags miss their flights, which increases total baggage handling system efficiency, reduces manual encode operations, and improves customer satisfaction.
Collins Aerospace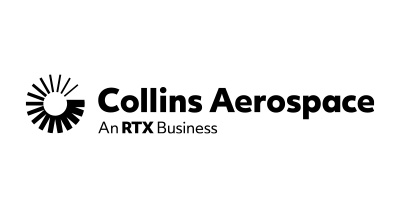 Over 170 airports, airlines and ground handlers around the globe rely on Collins Aerospace's ARINC integrated airport solutions. Visit Collins Aerospace's stand to see its latest developments, including its new self-bag drop solutions, cloud technology for airports large and small, allowing airlines and airports alike to deploy systems easily and quickly; its integrated suite of airport operational products and the introduction of a new biometric identity management solution that integrates airports' and airlines' existing systems to enable a seamless passenger flow through airports.
Register to attend FTE Global 2019 >>
Copenhagen Optimization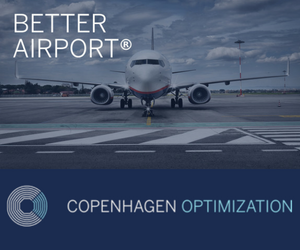 Copenhagen Optimization's software solutions and services help airports forecast and manage traffic more efficiently, improving throughput, resource utilisation, and customer experience. Based on the company's experience working for international airports, it has developed a collaborative, user-friendly online software solution, Better Airport. If you are attending FTE Global to explore new technologies and take something valuable back to your colleagues, then visit Copenhagen Optimization for a demo and find out how the company can help your airport optimise its operations and passenger services.
Current Components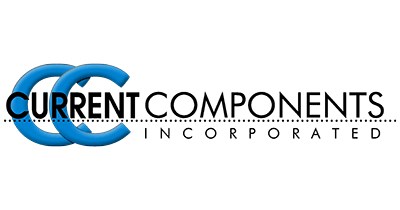 Current Components offers specialised payment and printer solutions from a wide variety of manufacturers with various competencies. The company is uniquely suited for helping its customers and providing them peace of mind knowing Current Components delivers optimum 'best of breed' solutions. Current Components works closely with its clients and customers from early in the engineering and qualification process all the way through purchasing and managing world-wide logistics.
Custom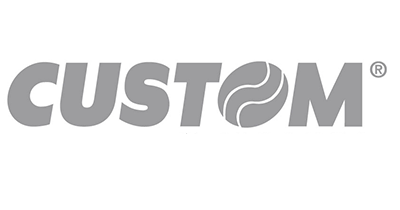 Air traffic is on the up, and so are passenger numbers. As a result, airport facilities need to make the most of all potential services in order to improve passenger experiences. Custom's complete solutions for the aviation industry simplify all printing and control processes in airports, especially when it comes to printing boarding cards, luggage labels and plane tickets. Custom has engineered multi-bin compact printing solutions for both check-in desks and self-service ticketing with eye-catching and stylish designs, meeting all primary airport needs. From luggage labels to boarding cards and self-service ticketing, Custom's solutions can be found in some of the world's leading airports.
DAG Worldwide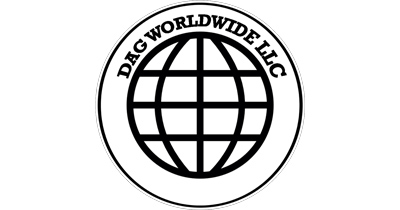 DAG Worldwide is showcasing its products which provide numerous advantages to the skin using natural ingredients. Some of the most common advantages are stimulating collagen growth, tightening, and lifting sagging skin as well restoring the skin and leaving it with a much younger luster.
Daifuku Airport Technologies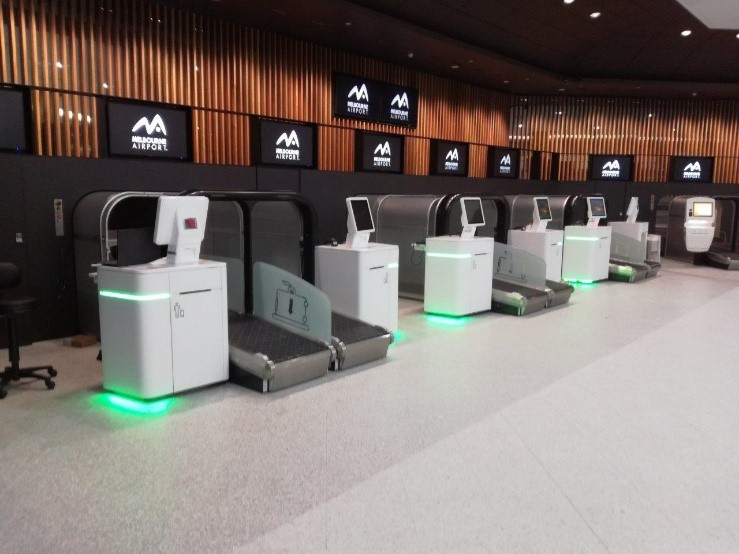 Daifuku Airport Technologies (Daifuku ATec) is a trusted partner of the world's largest airports and airlines, providing end-to-end solutions across the entire baggage handling process, in addition to digital systems, security and intelligence. Renowned globally for creating sustainable, innovative technology and high performing solutions, Daifuku ATec continues to revolutionise airport operations, enhancing efficiency, accuracy and the passenger experience for their partners.
DESKO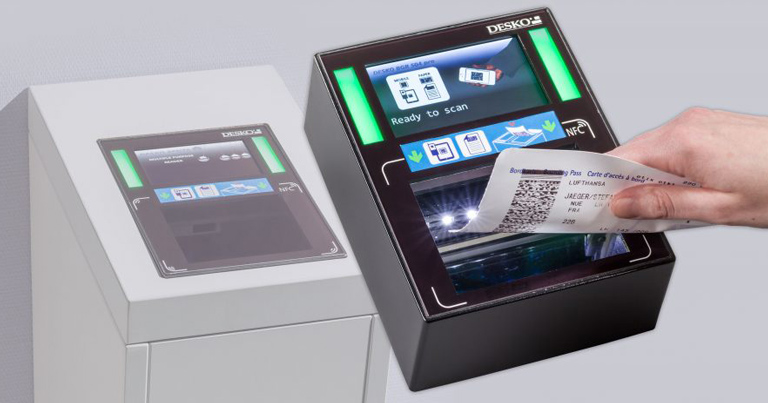 DESKO develops professional hardware for passport and boarding pass scanning, access control, security checks and passenger handling. At FTE Global, the company will present its well-established product line for the aviation industry comprising product solutions for every passenger touchpoint at the airport. Visit DESKO's stand to discover its versatile multi-document scanners for security applications, barcode scanners for the usage at the boarding gate, swipe readers for check-in as well as devices for the quick and easy integration in self-service environments.
Register to attend FTE Global 2019 >>
Ditto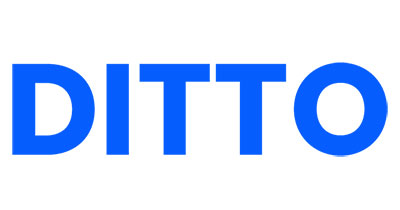 Ditto is a company based in San Francisco that helps enterprises, mid-size companies and startups build incredible web, mobile, IoT, and server apps that can sync with or without the internet.
Dohop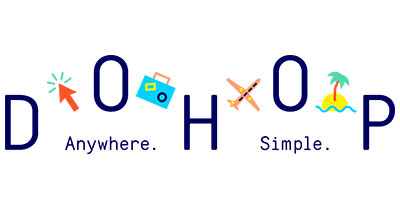 Dohop is an Icelandic technology company which specialises in helping airlines create new connecting itineraries and easily form new partnerships. Dohop searches for, creates and books connecting itineraries, independent of what has previously been published by traditional interline or alliance partnerships in traditional distribution systems. This creates many more connecting O&D pairs. At FTE Global, Dohop is showcasing its technology services that are transforming the world of flight connections and helping airlines quickly and easily expand their networks and partnerships.
Dormakaba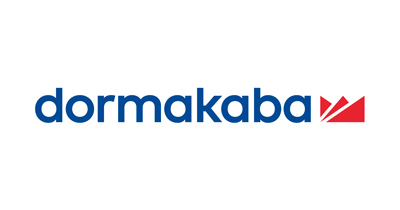 Kaba Gallenschütz will display its state-of-the-art solution for self-boarding and boarding pass control Argus HSB-M03. The gate features biometric recognition and a multiple scanning device (2D-barcode, NFC, RFID, and ID documents) for validity check of the boarding token and a printer for receipt issue, e.g. for seat change. Kaba Gallenschütz is a subsidiary of dormakaba. The group offers a broad portfolio for access and access control solutions. Dormakaba's prize-winning 360 City App gives you a vivid picture of the solutions for airports and other segments. The Augmented Reality App visualises your chosen product in your environment.
EASIER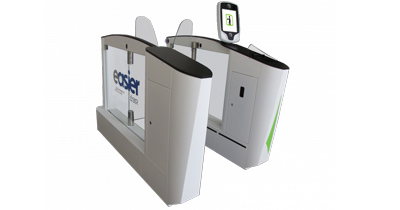 EASIER is the combination of IER and Automatic Systems transportation activities. EASIER brings innovative solutions in public transportation, airports, airlines and immigration markets relying on passengers systems expertise, solution design, value on investment, product reliability & service excellence. In the U.S., EASIER is helping airports and airlines implement biometric boarding for international flights, in support of US CBP's US Exit initiative. EASIER's solution is fully operational and integrates state-of-the art biometrics, an interface to CBP's TVS and connectivity to any airline via our pre-existing and common-use certified interfaces.
eezeetags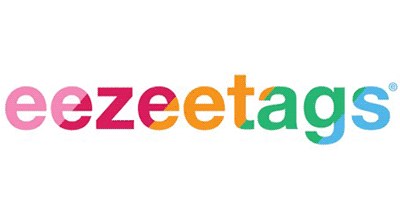 eezeetags understands that airports and airlines aren't just looking for products. They want solutions that will materialise into cost savings and increased efficiencies for their business. That's why the company has developed eezeetags' self-service bag tags, with a successful track record of helping the airline industry to improve operations.
Embross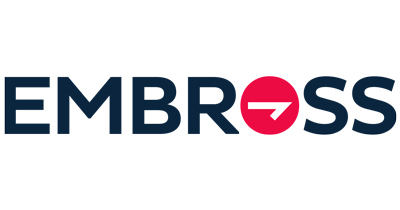 Embross develops passenger self-service technology solutions for the travel industry. Embross has more than 30 years of software and hardware development experience across passenger travel. The company will be showcasing its latest end-to-end passenger solution TravelStream.
ESP Global Services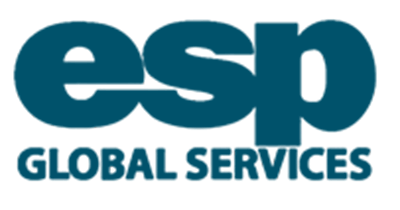 ESP Global Services provides support for IT Solutions including CUTE/CUPPS, CUSS, bag-drop, biometrics, boarding gates, FIDS, BRS and AODB at airports worldwide. ESP's mission is to delight every customer by having the best people delivering the best services anywhere in the world. ESP has been providing IT services to the aviation industry for over 25 years. Visit ESP's stand to find out more about the services it offers and how easy it is to transition to ESP for your IT support needs.
Register to attend FTE Global 2019 >>
Four Winds Interactive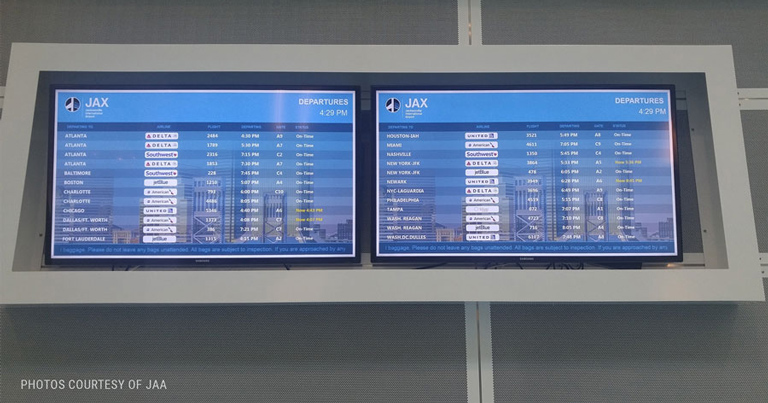 With over 6,000 clients and more than 500,000 digital signs deployed around the world, Four Winds Interactive has a proven record of helping organisations in every major industry reach their target audiences with the right message at the right time. Ready to leverage one platform to run every digital signage application at your airport? Visit Four Winds Interactive's booth at FTE Global.
Thales (formerly Gemalto)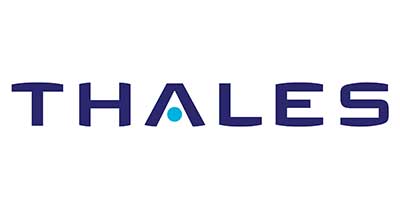 Gemalto, a Thales company, is a global leader in digital security, bringing trust to an increasingly connected world. Gemalto designs and delivers a wide range of products, software and services based on two core technologies – digital identification and data protection. Its technology is at the heart of modern life, from payment to enterprise security and the internet of things. It enables Gemalto's clients to deliver secure digital services for billions of individuals and things. Gemalto is part of the Thales group, a €19bn international organisation with more than 80,000 employees in 68 countries worldwide.
George Schmitt & Co.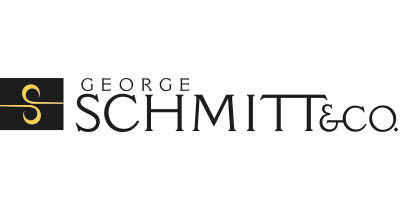 George Schmitt & Co. specialises in shrink sleeves, pressure sensitive labels, wraps, and is a global leader in high security ink printing, RFID tags, and tamper-evident packaging. Schmitt is known as a high quality printer to industry leaders in distilled spirits, pharmaceuticals, tobacco, food, apparel, aviation, and health care. Its customers include large multinational corporations, government agencies, and smaller, privately held companies.
Gladly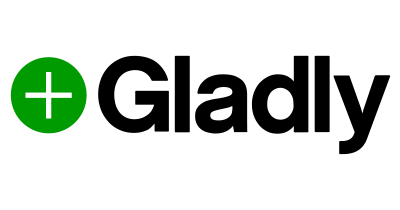 Gladly is reinventing customer service to put people at the heart of it. With a customer service platform that enables B2C companies to focus on people talking to people throughout a lifetime of naturally productive conversations, Gladly helps brands communicate with their customers seamlessly across all channels from voice, email and messaging to chat and social media. Agents are empowered, customers feel known, and companies build love and loyalty through consistently positive experiences. Companies like JetBlue, TUMI, and Godiva trust Gladly to help them deliver exceptional experiences and drive revenue through brand love and loyalty.
Grab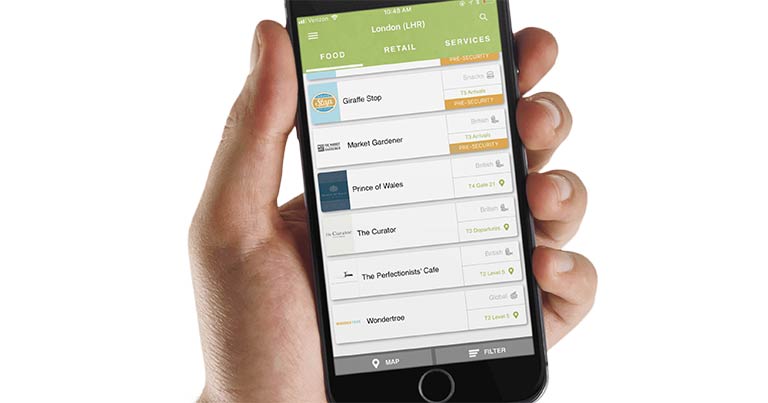 Grab, the airport e-commerce platform, enables busy travellers on the go to transact at airport restaurants and retailers across a global network. With partners such as Dallas Fort Worth International Airport and London Heathrow Airport, the global platform enables self-service capabilities through an omnichannel approach. Grab also integrates with airline mobile apps, such as the American Airlines mobile app, to improve the airport experience with e-commerce across the network.
Gunnebo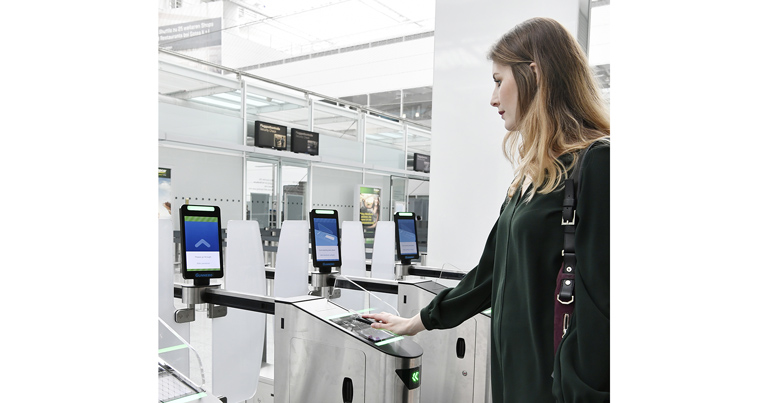 Gunnebo is a major global provider of gated control solutions in entrance security, mass transit, stadia and aviation. For the airport Gunnebo offers perimeter, building and staff control with specialisation in passenger control solutions at pre-security, transfer, lounge access, self-boarding, immigration and anti-return zones, all covering the complete passenger journey from departure to arrival. Gunnebo's airport solutions are deployed around the world where the company has collaborated closely with airport security and IT as well as partnering with industry specialist partners to deliver a truly world class solution that embodies the One ID concept and single token travel.
Haneda Robotics Lab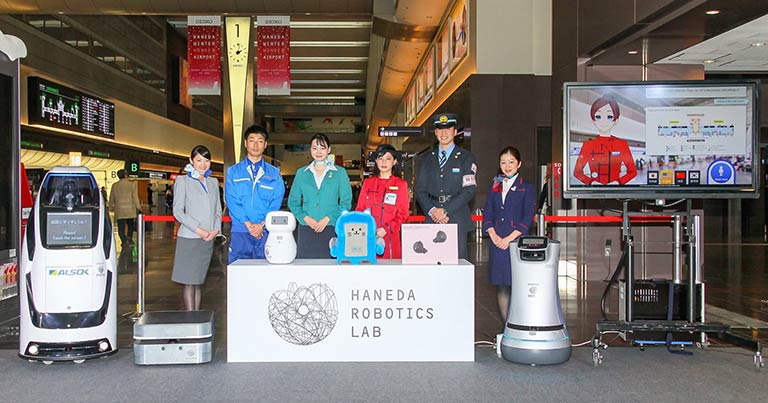 Japan is facing a declining working population each year. Under these circumstances, Haneda Robotics Lab (HRL) believes the use of robot technology will be essential to tackle this. With this in mind, the company has established Haneda Robotics Lab as part of the Japanese government's "Reform 2020" projects, in cooperation with the Ministry of Land, Infrastructure, Transport and Tourism as well as the Ministry of Economy, Trade and Industry. Haneda Robotics Lab intends to provide opportunities for robot developers to do user testing, and encourage airport users to feel familiar with the robots. At FTE Global, Haneda Robotics Lab will exhibit seven robot operators who have conducted demonstration experiments in the passenger terminal at Haneda Airport. The company will also demonstrate five types of robots including robots that have already been introduced for testing, as well as the contents of the demonstration experiments.
iboardings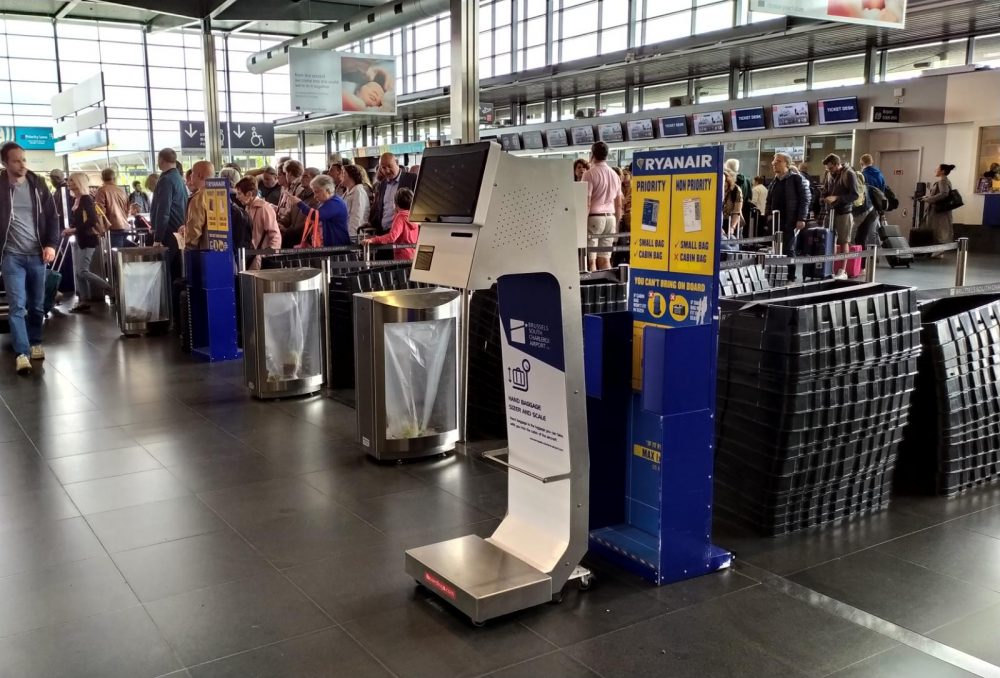 iboardings is an innovative company that has designed a device (the Cabin Baggage Checker) to solve the carry-on baggage weight and size control nightmare and in doing so, improve airport operations, OTP and increase ancillary revenues. iboarding's CBC was also selected by IATA as a finalist to the IATA Innovator Prize.
ICM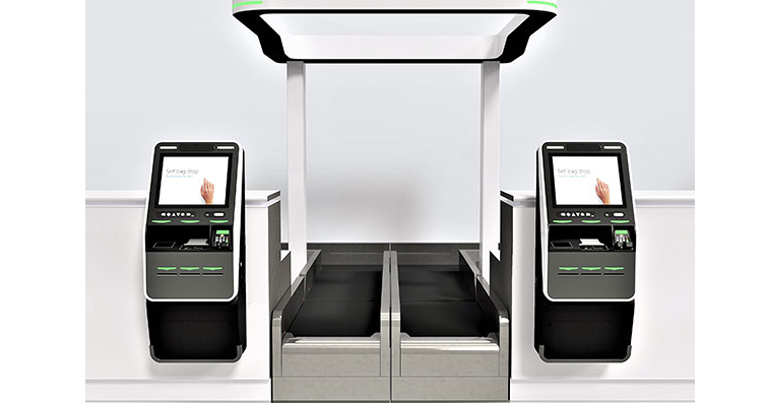 ICM is showcasing its end-to-end automation of passenger self-service, using high-performance facial biometrics to create the token that enables passengers to travel seamlessly between touchpoints. ICM will be demonstrating enrolment via a mobile device, generating a test flight booking and biometric details via passport scan or 'selfie'. Passenger details are validated by ICM's Next Generation Check-in Kiosk that scans the enrolled face to confirm flight details and print boarding passes and bag tags. ICM's Series 7 Auto Bag Drop activates upon facial match, using boarding pass information from the passenger token, while automatically reading the bag tag and assessing conveyability. Boarding gate access is then authorised with facial recognition performed via ICM's Biometric Pod.
Register to attend FTE Global 2019 >>
ICTS Europe Systems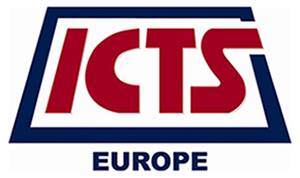 ICTS Europe Systems, part of the ICTS Europe group, is a world-leading provider of technology solutions for the aviation industry, processing over 25 million passengers every month. ICTS Europe Systems has developed a variety of innovative solutions including: TravelDoc, the most advanced automated document check tool in the market, allowing passengers to confirm what documentation is required for their journey; Smartapp, a standalone cloud-based check-in application with TravelDoc embedded within the system, offering airlines and airports an alternative to the traditional and expensive CUSS and CUTE; and CPM to meet the TSA regulations for airlines flying into the US and digital identity for standalone face recognition technology.
IDEMIA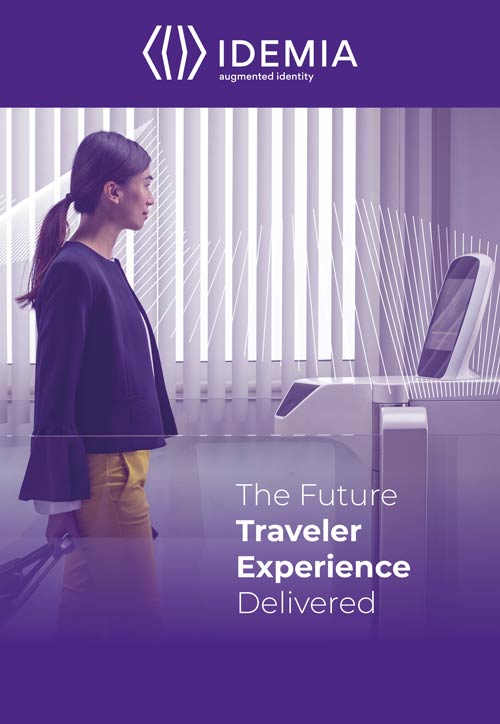 IDEMIA is one of the global leaders in identification technology. The company provides multimodal biometric identity and security solutions to a broad array of markets, including the travel industry, law enforcement, government services, and border management. Over four decades of service to the world's most prominent users of biometrics, combined with NIST algorithms and award-winning frictionless technology make IDEMIA solutions the preferred choice for ensuring the identity and safety of all passengers. This year at FTE Global, IDEMIA will unveil its groundbreaking frictionless solution that sets the bar on crowd flow management systems, IDEMIA MFace Flex. MFace Flex is a camera-agnostic traveller identification system that can recognise multiple faces in under one second – without requiring passengers to stop, touch, or interact with the system. MFace Flex allows passengers to keep moving at all times, with no compromise on facial biometric quality or matching performance, allowing secure and efficient processing of large groups. Visit IDEMIA's booth for live demonstrations of MFace Flex, MFACE and OneLook, and learn how IDEMIA keeps the queue moving in high-throughput, active airports, seaports, and borders.
IEG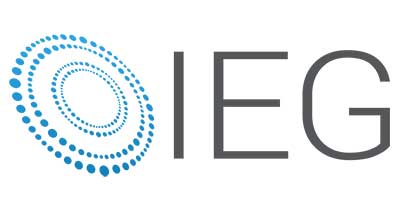 IEG is an innovative information technology company established in 1991, trusted by airlines such as Lufthansa, Air Canada, United Airlines, and Swiss Airlines. IEG has a suite of services for airlines and airport lounges in the international market. The company provides high quality solutions for airport lounge managers, airlines, airports and aviation organisations. IEG's key strengths are a strong customer-orientated approach and a devoted support network that assists you to find the most suitable solution for your business.
Inventory Smart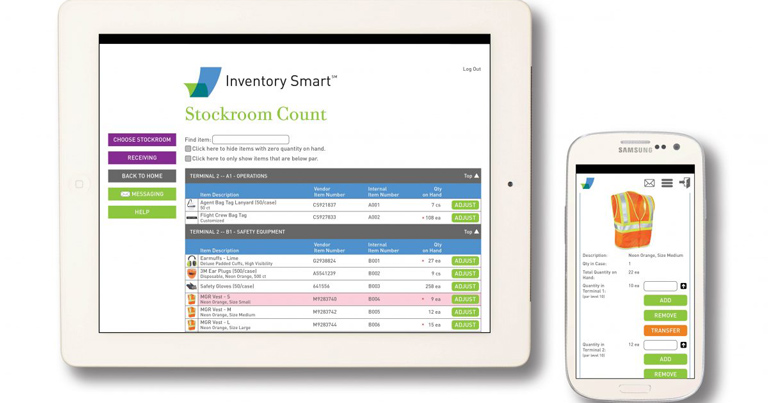 Don't play hide-and-seek with your inventory. Inventory Smart is a wireless, web-based technology to help you know what items you have, where they are and who touched them last. That means peace of mind for you and accountability all around. You can easily manage all your storage areas and know when items are checked out and when they're returned. Inventory Smart prompts you when quantities go below par level and records user and time with each action throughout the system.
LocusLabs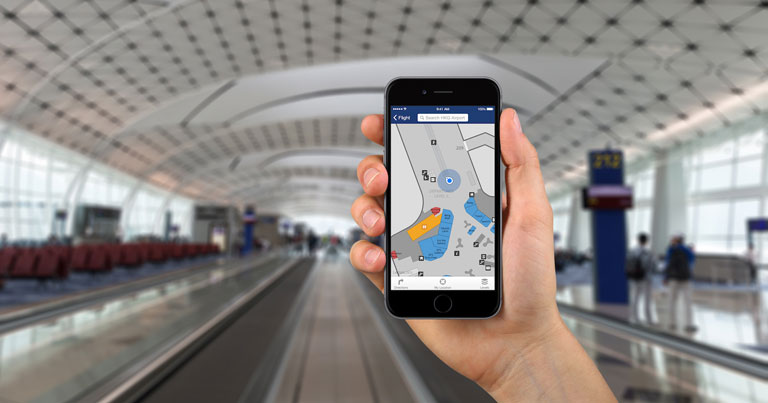 LocusLabs, the market leader in indoor location intelligence solutions, provides airports, airlines and other venue stakeholders with a digital platform to manage, communicate and measure everything about their physical space. The platform seamlessly integrates high-fidelity indoor maps, wayfinding, location services, and location-aware search into existing mobile, web, and on-premise applications to provide a rich location experience to both passengers and operations.
Magnetic AutoControl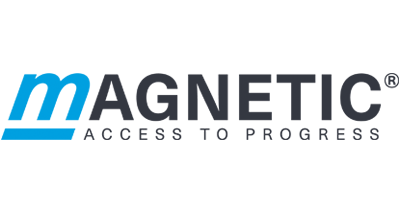 Visit Magnetic AutoControl's booth at FTE Global to see a variety of its pedestrian access and vehicle traffic control solutions. The company will showcase its new FlowMotion mWing gate featuring its wing-style gate mechanism, which can easily be adapted for premium lounge or airport staff access points. From parking and perimeter security to boarding and security checkpoints, Magnetic can provide the solutions you need to control pedestrian and vehicle traffic in and around your facility.
Materna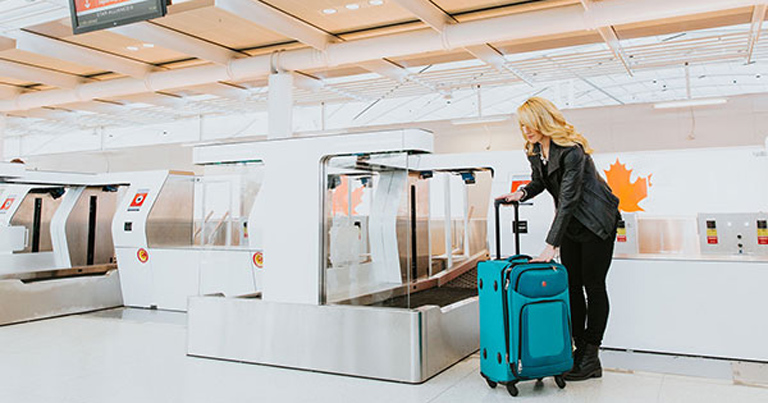 Materna is the leading provider of services for automated passenger handling to airlines and airports – from kiosk check-in and self-bag-drop hardware through to software implementations as well as service delivery and maintenance. These include CUSS-based applications for kiosk, online check-in, automated self-bag drop and solutions for secure access and self-boarding. As part of Materna's Intelligent Passenger Services, its bag drop solutions provide quick, easy and secure baggage drop-off which can easily be integrated into existing systems and infrastructures. Visit Materna's booth to see the variety of its innovative solutions and try out its Virtual Reality airport tour.
Register to attend FTE Global 2019 >>
METrans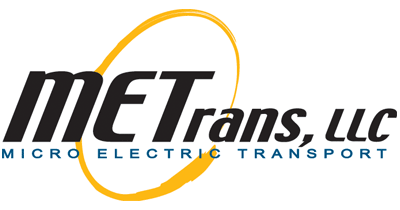 METrans is a USA based OEM manufacturer of an entirely new scale of patented, non-autonomous, electric, industrial, personnel and light burden transport vehicle and multiple, special purpose four-wheel steering trailers. METrans' products are designed to operate virtually anywhere, including offices, interior doorways, and elevators at up to 14 mph and a range of up to 40 miles on one charge. Vehicle load capacity is 500lbs (226.80kg) with a towing capacity of 1000lbs (453.59kg). Due to their size and manoeuvrability, METrans' products are well suited for in terminal, parking and ramp side maintenance and operations, safety and security operations.
MT&L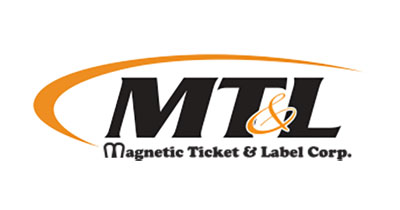 MT&L is a full service card supplier. Its "One-Stop Shop" supports your programme's specific needs including designing (card, package, and mail piece), card production, card personalisation, packaging, mail shop, distribution and tracking. MT&L's secure facilities are Tier 1 approved by Visa, MasterCard and Discover Card for card manufacturing, personalisation and packaging. MT&L provides fulfilment services for direct mail/promotional materials, kitting and fulfilment of cards, packages, and displays to many of the top retail, restaurant, telecommunications, financial and health care companies. As well as business to business, business to consumer, and direct to store fulfilment services. Its online inventory and replenishment ordering system, gives access to inventory 24 hours a day, seven days a week, from anywhere in the world.
NanoLumens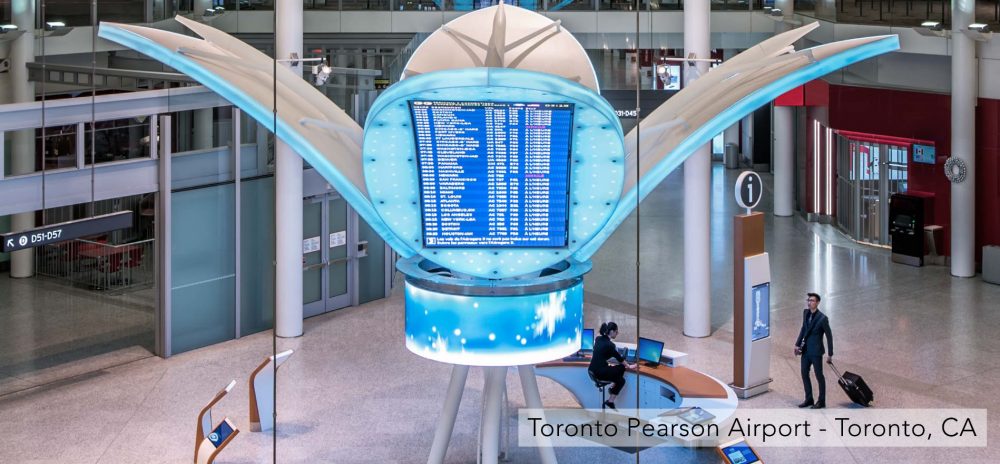 Headquartered in Atlanta, Georgia, NanoLumens partners with clients to create uniquely compelling, interactive LED visualisation solutions that take the guesswork out of owning a display network. As one of the fastest growing visualisation companies in the US, NanoLumens' experiential LED displays exceed the imaginations of global clients in retail, transportation, corporate, gaming, higher education, sports and arenas, and houses of worship. Through world-class proprietary technology, NanoLumens displays are ultra-thin and lightweight, energy efficient and available in any size, shape or curvature. NanoLumens solutions are proudly designed and assembled in the U.S. and come with an industry-leading six-year warranty.
NEC Corporation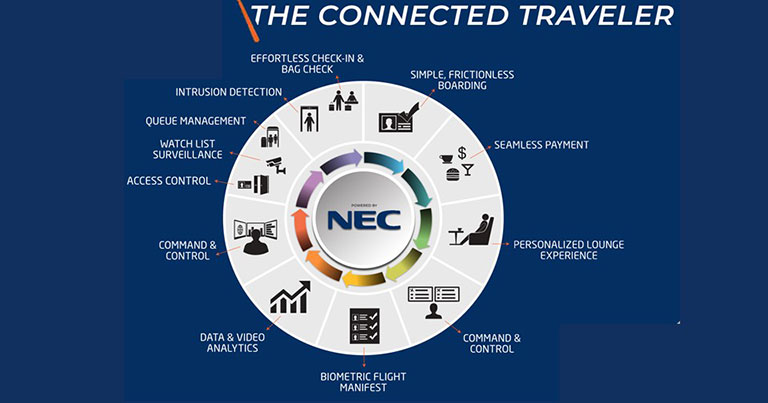 NEC Corporation of America is a leading provider of innovative IT, network, communications and biometric solutions for service carriers, Fortune 1000 and SMB businesses across multiple vertical industries, including Healthcare, Government, Education and Hospitality. NEC Corporation of America delivers one of the industry's broadest portfolios of technology solutions and professional services, including unified communications, wireless, voice and data, managed services, server and storage infrastructure, optical network systems, microwave radio communications and biometric security. NEC Corporation of America is a wholly-owned subsidiary of NEC Corporation, a global technology leader with a presence in 160 countries and $29.5 billion in revenues. Stop by the NEC booth at FTE Global to see how NEC is using AI and biometric technologies to create a seamless kerb-to-gate travel experience.
Origo Software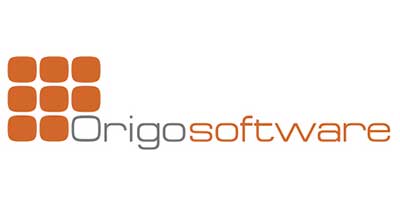 Origo Software shows clients and partners how to innovate and evolve products and services by leveraging the power of digital transformation and operational intelligence. Origo's Gazelle™ Platform provides convergence for content, data, communication streams and access to people resources within a single web based application space. Gazelle's virtualisation model along with a rich toolkit of SaaS/SOA modules creates an environment where global collaboration with organisational resources is easily attained and affordable. Origo solutions have been deployed in various industries including healthcare, transportation, insurance, banking and finance.
Paragon ID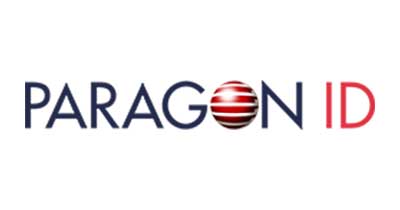 Paragon ID is one of the leaders in identification solutions, in the e-ID, transport, smart cities, traceability & brand protection and payment sectors. Using the latest technologies such as RFID and NFC, Paragon ID provides smart cards, tickets, labels and tags to worldwide clients in diverse markets including public transport, aviation, automotive, manufacturing, logistics, gaming and retail.
Regula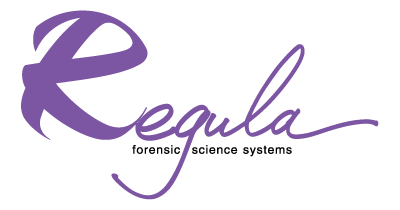 Regula provides clients with solutions to verify the authenticity of IDs, passports, banknotes, security papers, as well as a number of proprietary tickets, such as lottery tickets, and official documents. Regula's document forensics solutions comprise integrated hardware and software able to process and precisely match documents using detailed document identification parameters contained in Regula's extensive, pre-populated databases. Regula's products are inter-operable and compatible and indispensable for the qualifying examination of official documents.
SEIKODO Corp.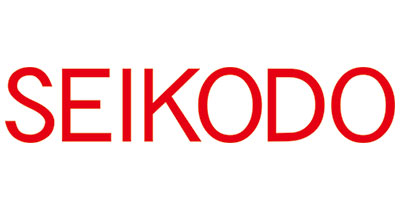 SEIKODO manufactures a wide range of tags, labels and stickers in Japan and sells them to airlines, airports, airport system companies and caterers at low cost, while focusing on quality. The company is committed to addressing the problem of marine plastic waste and boasts its unique environmentally friendly ep-tags. ep-tags is designed for passengers to peel easily so that they can tag it to their baggage without difficulty. It is also optical for CUSS and ABD. At any rate, it is low cost and easy. SEIKODO's line-less tags are environmentally-friendly and easy to use.
SITA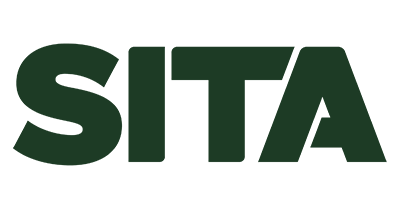 SITA is one of the leading IT providers for the air transport industry. Today, SITA does business with nearly every airline and airport in the world. It also provides border management solutions to more than 40 governments. It is 100% owned by the industry and driven by its needs. Working with all the stakeholders, SITA drives collaborative development and innovation across the air transport community. It helps the industry achieve operational efficiencies and deliver a seamless passenger journey. SITA is one of the most internationally diverse companies and serves over 200 countries and territories. With a strong local presence and offices spanning the globe, SITA's service staff are on the ground at more than 1,000 airports providing support. In 2018, SITA had consolidated revenues of US$1.7 billion. SITA's subsidiaries and joint ventures include SITAONAIR, CHAMP Cargosystems and Aviareto.
Smartrac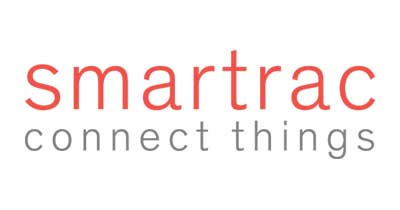 Smartrac is a global market leader in RFID products and IoT solutions, providing ready-made and customised offerings that enable businesses to identify, authenticate, track and complement products and solutions. Smartrac's portfolio is used in various applications, including aviation, automation, brand experience, logistics, retail and supply chain management. Besides RAIN RFID inlays and tags for demanding environments, flexible On-Metal tags, and secure high-memory tags for diverse industrial and commercial applications, one of Smartrac's most innovative offerings, designed for the aviation industry, is the WINGS inlay. WINGS inlays and tags are some of the smallest products for baggage tracking in the market, and approved under the Auburn University RFID Lab's category U, which covers asset tracking in aviation. As an officially recognised IATA Strategic Partner, Smartrac contributes thought leadership and technological innovation in the field of RFID and product digitisation. The company is well-positioned to guide the aviation ecosystem throughout the process of future baggage handling. Its commitment includes supporting all suppliers of baggage tags in their migration to developing RFID-enabled solutions by leveraging its high-quality products.
Softtek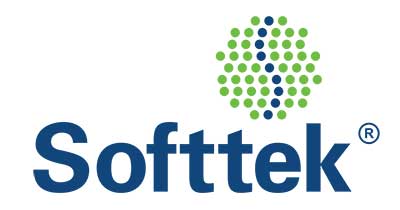 Softtek helps organisations create market-transforming innovations, build applications and define processes that modernise operations, and reduce the resources needed to run IT operations, while increasing quality. Founded in 1982, Softtek is a global company and one of the largest providers of IT services from Latin America. With a broad portfolio of business-transforming products and solutions, Softtek helps Global 2000 organisations evolve their digital capabilities constantly and seamlessly, from ideation and development to execution.
Register to attend FTE Global 2019 >>
Tageos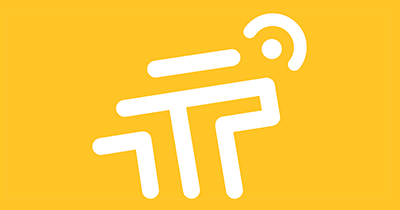 Tageos produces environmentally friendly and sustainable RFID labels and tags. Tageos's manufacturing process reduces or eliminates plastic, metal, adhesives and chemicals from the production of RFID labels. Its finished products provide industry-certified RF performance, all at the market's most competitive prices. Visit Tageos' booth to talk about sustainable RP1740C compliance.
TARGIT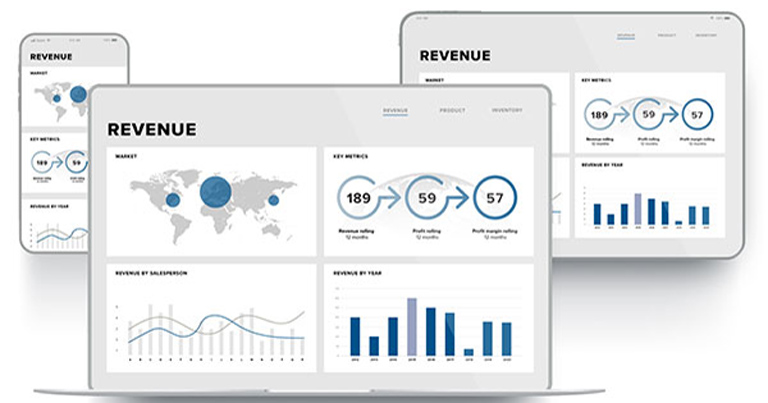 TARGIT is the maker of TARGIT Decision Suite which is a business intelligence and analytics solution for all business users. With an emphasis on people, TARGIT's mission is to transform entire organisations by revealing actionable insights for every user to make better and faster decisions. For several years, the company has been helping airports utilise the vast amount of data they receive every minute. TARGIT breaks down the data silos within the airports and thereby enables every department to make instant decisions based on easily available real-time data visualisations and notifications.
Tascent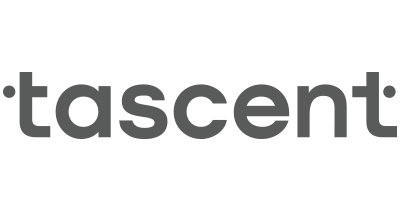 Tascent develops and deploys multimodal, high throughput and mobile biometric identity products and solutions that excel in challenging real-world environments. Each year, tens of millions of people rely on Tascent's biometric technologies for secure, seamless travel, public safety, and commerce. Through its offices in Silicon Valley, Washington DC, Singapore, London, and Dubai and with its global partners, Tascent serves the world's transportation hubs with next-generation biometric solutions that uniquely combine accuracy, usability, and award-winning design.
TSA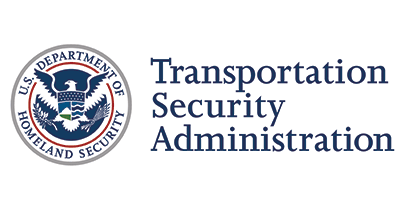 The Transportation Security Administration (TSA) is the Homeland Security agency focused on its mission to "Protect the nation's transportation systems to ensure freedom of movement for people and commerce". Representing TSA at FTE Global are the Chief Information Officer (CIO), Chief Innovation Officer (CInO), Innovation Task Force (ITF), and Identity Management team. The ITF supports TSA's mission by fostering innovation by integrating key stakeholders to identify and demonstrate emerging solutions that increase security effectiveness and efficiency, improve passenger experience and the flow of commerce, and deliver solutions that secure the freedom of movement. The Identity Management team leads TSA's efforts for all biometric security solutions.
UnDelay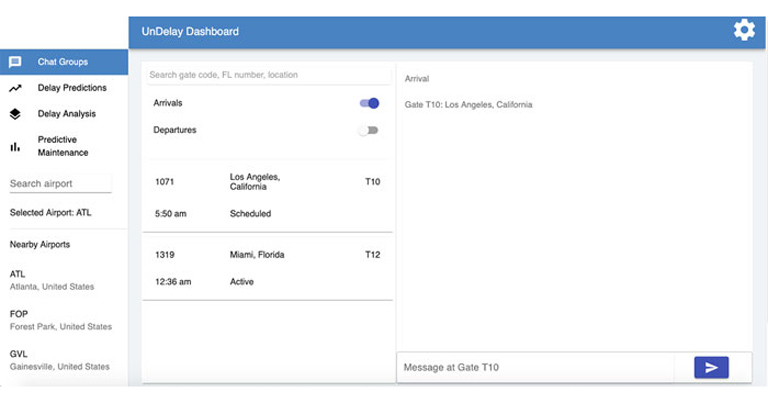 UnDelay strives to help airlines and airports reduce flight delays utilising AI and IoT technology. The company provides airports with APIs that help predict flight delays and increase customer enrolment in their rewards programmes. For airlines, UnDelay provides mobile and web applications that streamline communication process with advanced data aggregation and data science methods.
Unimark

Unimark is one of the global leaders in airline ticket, bag tag and RFID printers. Unimark offers the most advanced printers in the airline industry. Its printers have gained the reputation of being the industry's most robust and reliable, and first choice when considering RFID. They are engineered to withstand the challenges of the airport environment. Unimark printers are designed to maximise each customer's investment from a Total Cost of Ownership. Customers realise an immediate reduction in their overall break-fix budget and are, in most cases, able to maintain printers on-site, avoiding costly depot service. Unimark will be introducing its innovative new printer designs at FTE Global 2019.
VidTroniX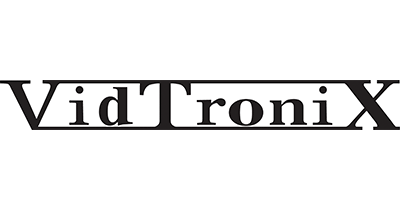 In addition to being one of the leading manufacturers and suppliers of boarding pass and baggage tag printers for the aviation and travel industry, VidTroniX offers a full line of check-in and security related products. Since 1999, VidTroniX has installed over 85,000 ATP and MAP printers and recently expanded its global presence in the marketplace with major installations in the Middle East, portable check in stations, incorporation of its printers into large scale kiosk projects and RFID baggage tag printers. The new VidTroniX ATP6 printer offers both wireless and Bluetooth connectivity along with 10ips print speeds. The embedded Linux operating system facilitates ATP6 remote management and integration into a user's custom application.
Vision-Box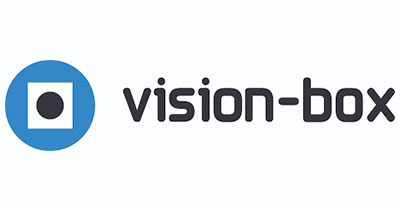 Solution provider of digital ID, smart traveller platforms leveraging biometrics technology, Vision-Box supports governments, border authorities, travel stakeholders, and all organisations looking for balancing security and facilitation. Generate your ID at home or check-in and move all the way to destination. No further lengthy ID checks. No need to show your passport or boarding pass. Just glance at a smart camera to clear borders, access lounges, and board on time. The Vision-Box portfolio is self-service, One ID compliant and Privacy-by-Design certified. Orchestra platform, brain to all Vision-Box's touchpoints and software, integrates aviation and governments systems, manages people flow, and leverages real-time passenger data and more. Visit Vision-Box's booth at FTE Global to learn why airports like JFK, LAX and Schiphol are going seamless.
WHILL & Scootaround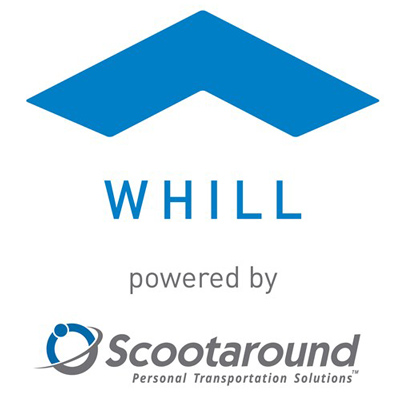 WHILL's mission is to transform today's power wheelchair experiences into a new kind of empowering device – an intelligent personal electric vehicle. Named as one of TIME's Best Inventions of 2018, WHILL is reinventing the personal mobility industry through state-of-the-art technology and aesthetically pleasing design. Scootaround is the nation's leading personal transportation solutions company, offering rental, sales, and repair services for mobility devices at over 2,500 locations across North America and Europe. The two companies recently came together to offer a new Mobility-as-a-Service model for large venues and urban transportation worldwide, providing a seamless travel experience for those who require mobility assistance.
Xovis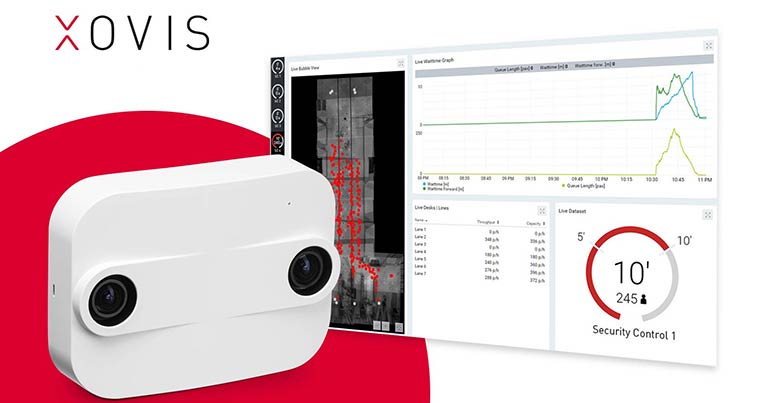 Switzerland based Xovis was founded in 2008. Since then Xovis has evolved from a three-man start-up to a high-tech company with around 100 employees and a second office in Boston (US). Xovis is eager to shape the future of passenger flow measurement. Its customers benefit from Xovis' long-standing experience. Project management and support are both done by Xovis' internal experts. Today, more than 70 airports count on Xovis to optimise passenger experience. People counting, queue detection, overflow detection, waiting time measurement, throughput and capacity management – that's all possible with Xovis.
Zensors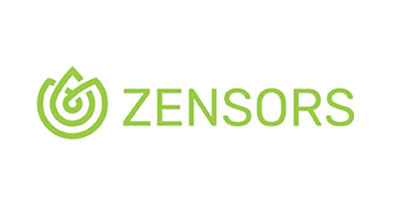 By leveraging airports' existing camera network, Zensors allows airports to answer critical business questions without deploying new hardware. Line and people counting, parking, even operations and cleanliness can be seen and sensed by our cloud-based AI. Our flagship TSA wait time system gives your passengers access to incredibly accurate estimated wait times for security at a fraction of the cost of other systems. Zensors' technology uses your existing cameras — which dramatically decreases the cost of deployment and covers standard, TSA Pre, and priority pass members in a single solution.
View the full exhibitor list >>
Register to attend FTE Global 2019 >>