FTE-APEX Asia EXPO 2019 took place at the Marina Bay Sands Expo & Convention Centre in Singapore on 12 and 13 November 2019. With a record number of attendees, it was a milestone in the history of the event and the first show jointly hosted by Future Travel Experience (FTE) and the Airline Passenger Experience Association (APEX) since the two companies announced their tie-up earlier this year.
The event featured our biggest free to attend end-to-end exhibition yet, high-level Premium Conferences, complimentary EXPO Sessions, the 2nd Onboard Hospitality Forum Asia, an Asian-inspired Street Food Festival, and the FTE Asia and APEX Awards ceremonies. Here is a selection of some of the main highlights.
FTE-APEX Asia EXPO 2019 gets underway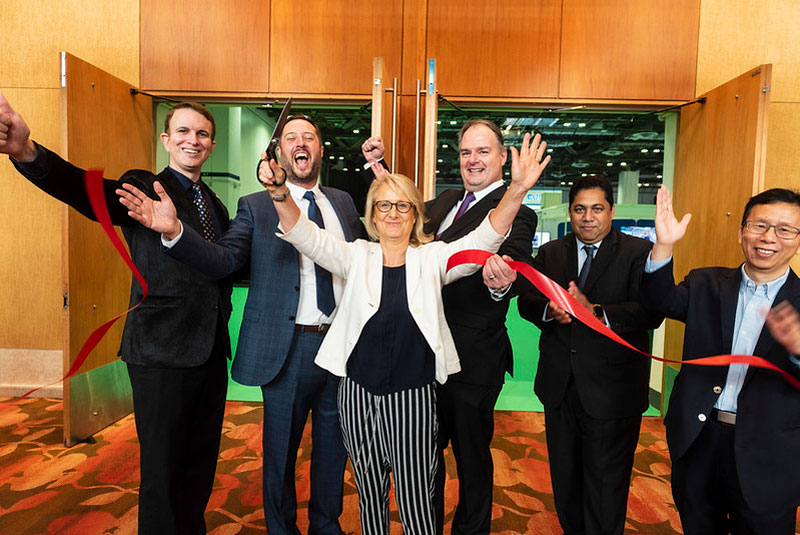 FTE-APEX Asia EXPO 2019 got underway with an official ribbon-cutting ceremony, performed by Dr Joe Leader, CEO, APEX & International Flight Services Association (IFSA); Daniel Coleman, Founder & CEO, Future Travel Experience; Julie Baxter, Editor, Onboard Hospitality; Bryan Thompson, CEO, Abu Dhabi Airports; Karam Chand, CEO, Royal Brunei Airlines; and Joe Chiu, Vice President, Digital & Commercial Systems, Changi Airport Group.
Innovative airline and airport solutions – biometrics, self-service and more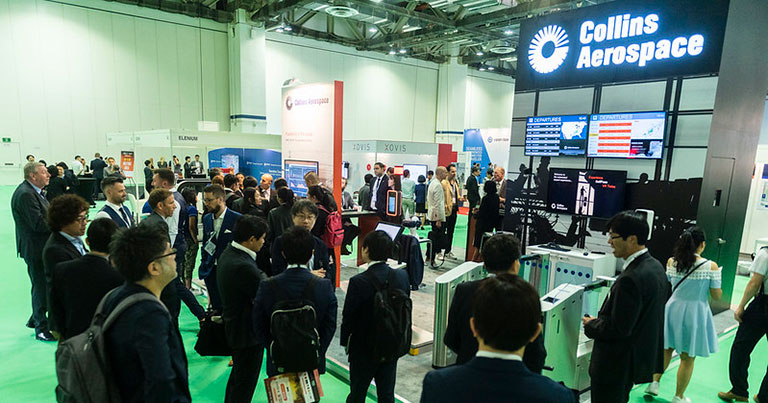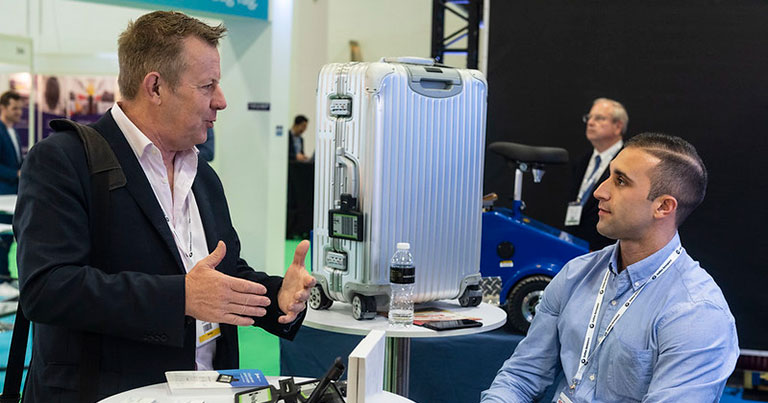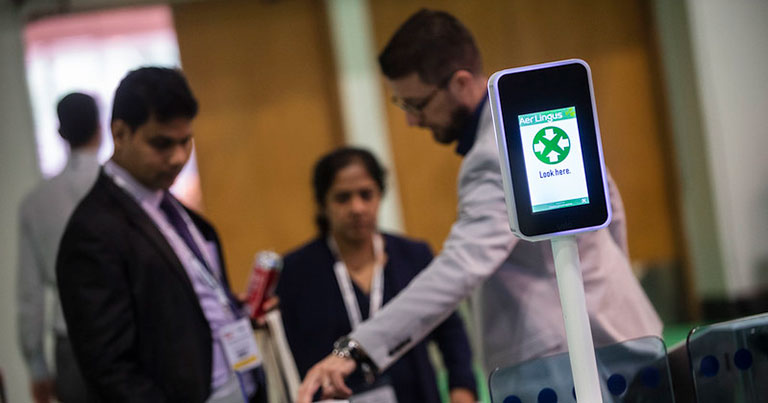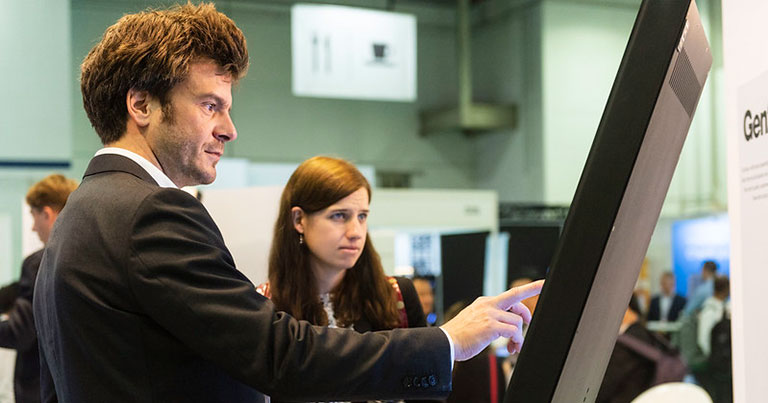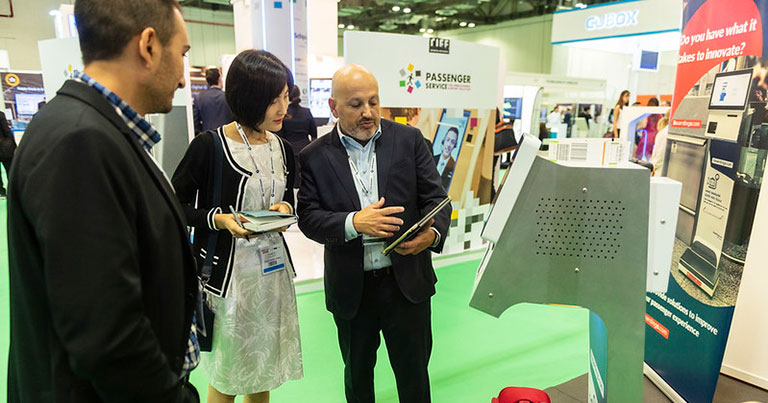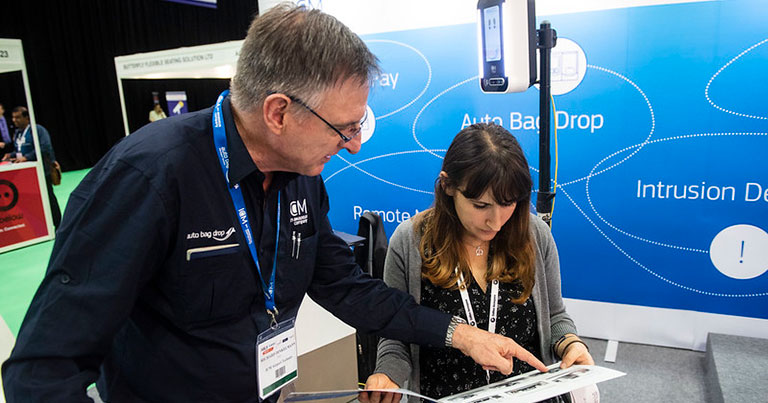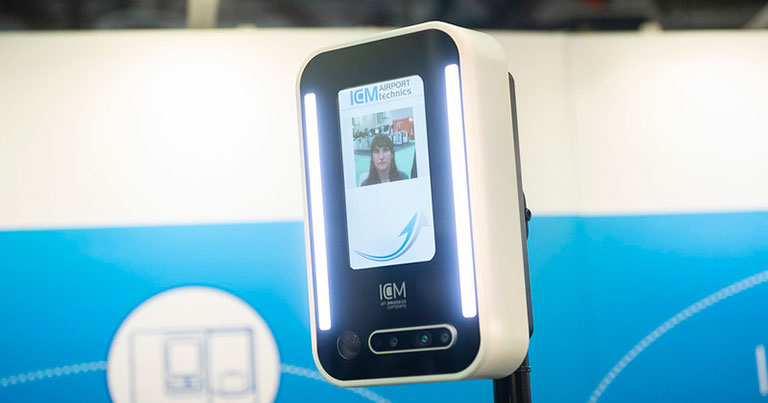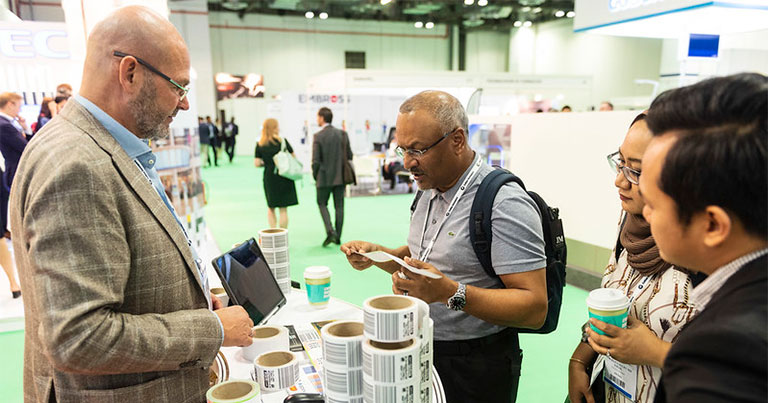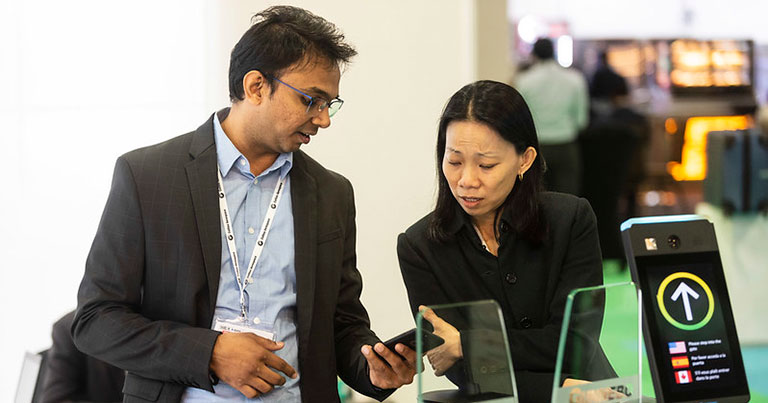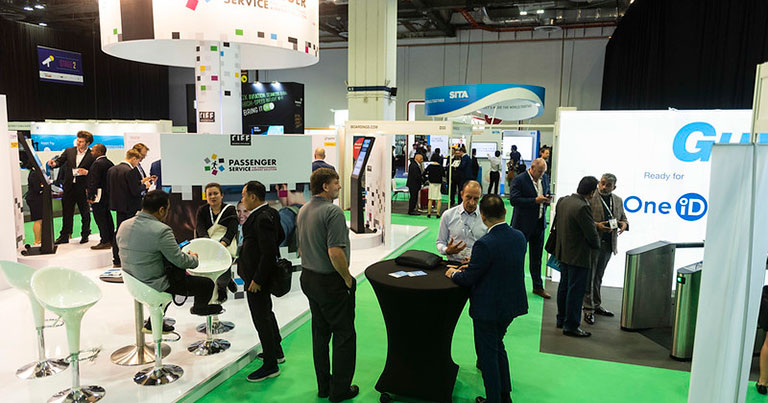 The free-to-visit exhibition at FTE-APEX Asia EXPO provided a unique platform for the industry's most innovative suppliers from across Asia and further afield to showcase their latest products, equipment and services created to help airlines and airports improve end-to-end customer experiences, reduce costs, increase revenues and enhance operational efficiency on the ground and in-flight.
Biometrics has been a priority for airports and airlines this year, so naturally the technology was prominent on the exhibition floor. Among the providers who exhibited their biometrics solutions was Collins Aerospace, which showcased its SelfPass biometrics platform that can transform all check-points at the airport. ICM Airport Technics, which was acquired by Amadeus earlier this year, also showcased its comprehensive end-to-end automation of passenger self-service, including facial biometrics. Visitors to the stand were encouraged to test the biometric processing themselves, using ICM Airport Technics' mobile app by taking a 'selfie'. On display were Off Airport Biometric enrolment via a mobile device; ICM's Next Generation Check-in Kiosk and Series 7 Rotating Desk Hybrid Compact Auto Bag Drop. Startup company Elenium Automation also exhibited its end-to-end self-service solutions, including its portable kiosk and three-second bag drop.
In an announcement prior to the event, BAGTAG announced the development of the world's first multi-solution EBT (Electronic Bag Tag) platform in partnership with One Bag Tag, which was showcased during the show, while IT provider ESP Global Services officially introduced to the Asia-Pacific market two pioneering technologies in aviation IT support – the ESP Self-Service app and Airport Data Analytics (ADA) augmented reporting tool.
In other news, digital startup Wand Technology unveiled its disruptive middleware platform, AirTraffix. The platform provides online duty-free marketplaces, airlines and OTAs with the opportunity to create ancillary revenue streams, and is set to change passenger purchasing behaviours in 2020.
Inflight-focused showcase – IFE, seating, VR, connectivity and the first APEX Asia Content Market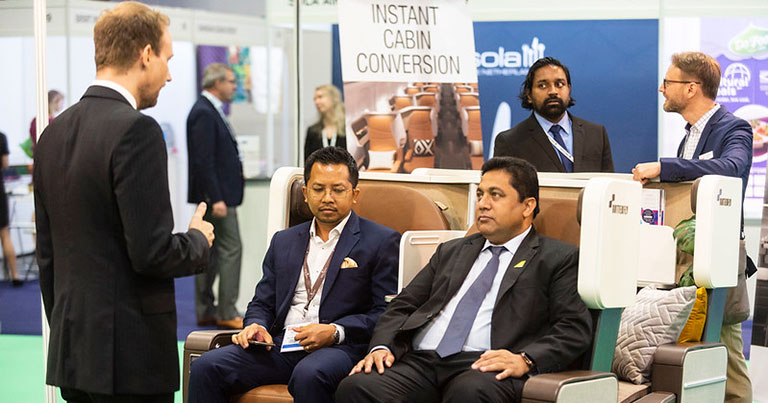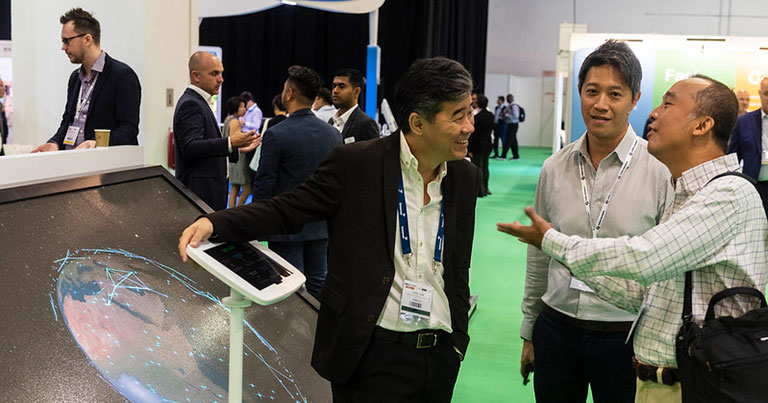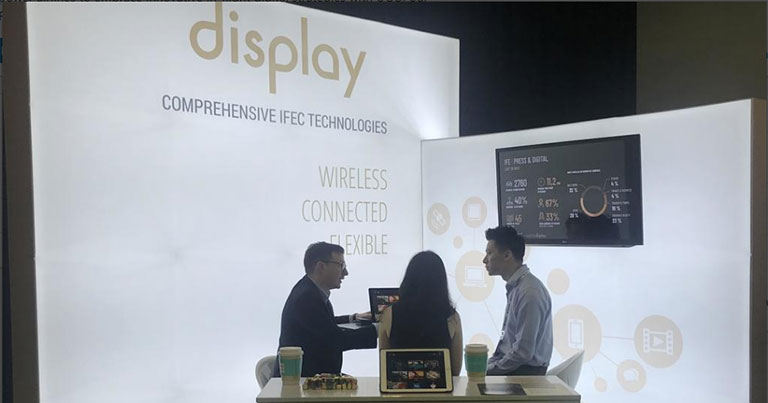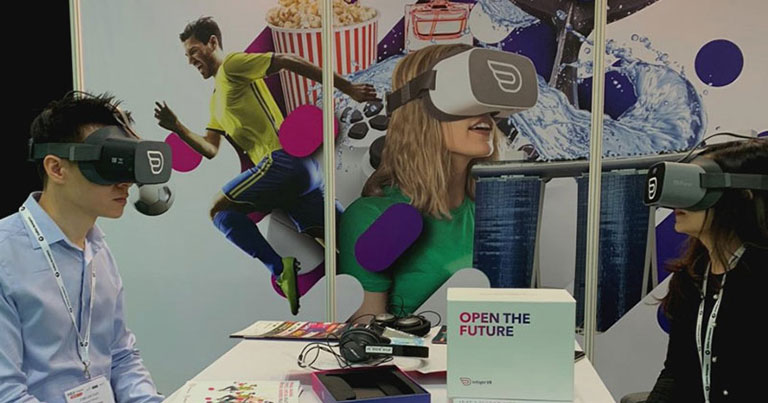 At the exhibition there was also an impressive line-up of inflight focused suppliers, including Inmarsat Aviation, Airbus, AirFi, Display Interactive, Inflight VR, Seamless Air Alliance, Butterfly Flexible Seating Solutions and many more. The Inmarsat Aviation stand attracted many visitors, keen to discuss the potential inflight connectivity has when it comes to transforming the passenger experience and generating new revenue. Visitors to the conference also had the opportunity to find out more about Inmarsat's latest findings from Chapter 3 of the LSE Sky High Economics report, during a presentation delivered by Inmarsat's Vice President Marketing Communications & Strategy, Dominic Walters.
Visitors to the Seamless Air Alliance booth also enjoyed a brief presentation on the evolution of the alliance, who its members are, and how it will impact the future of inflight connectivity. Display Interactive showcased its IFEC solutions and how they can be optimised according to the customer's requirements. Visitors also had the chance to get a sneak peek of Display Interactive's data visualisation tool UGOsmart, which is a dedicated tool for the purpose of illustrating the insights of all the realtime, historic and aircraft cabin data. Elsewhere, InflightVR was showcasing the latest VR content additions, while AirFi showcased how the company can bring connectivity to the aircraft, which can be installed overnight.
For the first time the expo also featured the APEX Asia Content Market, introduced by APEX in response to growing regional demands for IFE content in one of the busiest regions for airline travel in the world. The exhibitors in the content market were Encore Inflight Entertainment, Flame Distribution, Signal Lamp Entertainment and Stellar Entertainment.
Tech Briefings & One-to-One Meetings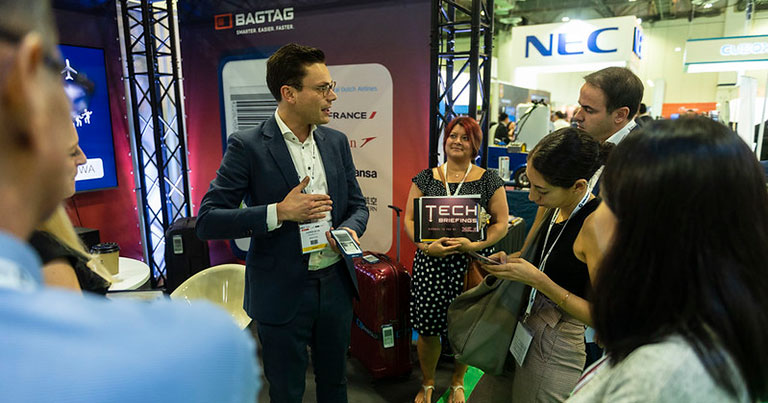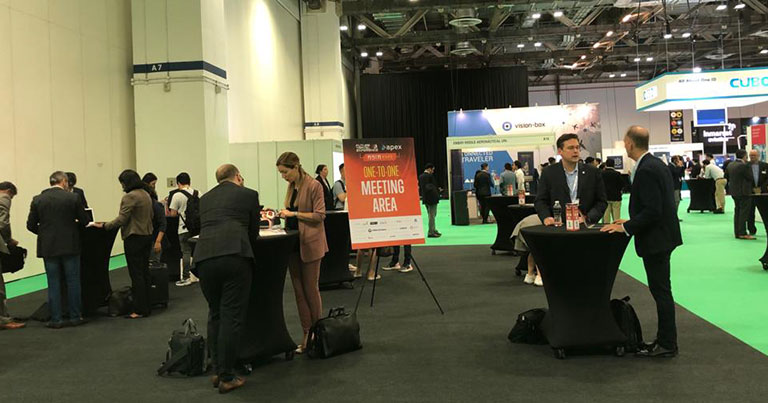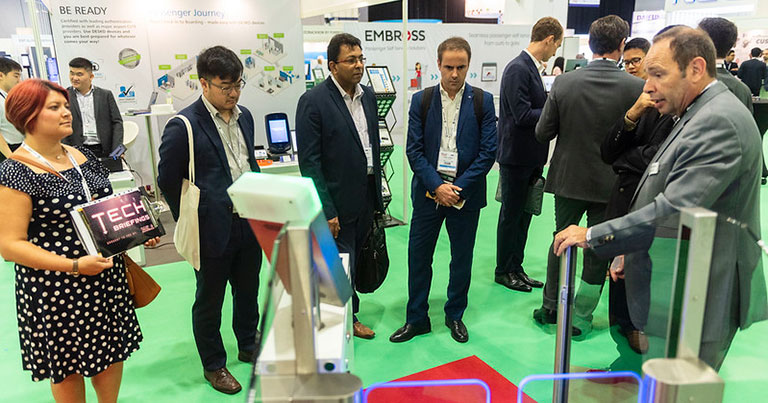 This year we once again hosted Tech Briefings on the exhibition floor, in which attendees had the opportunity to join guided tours and meet exhibitors with relevant products, services and concepts to learn more about the technologies they are most interested in. The tailored tours covered Biometrics, Baggage Advancements, and IFE & Connectivity.
Attendees were also able to use the One-to-One Meeting system prior to and during the show to connect with companies and individuals. The system again proved a great success and facilitated nearly 500 onsite meetings.
Onboard Hospitality Forum Asia – a showcase of inflight catering, wellbeing, sustainability & accessibility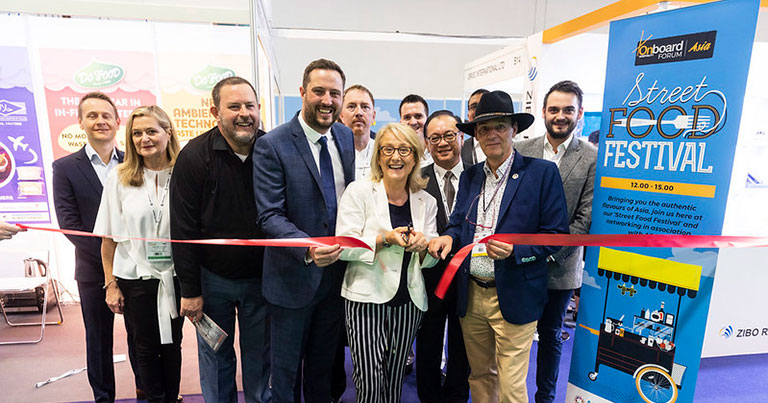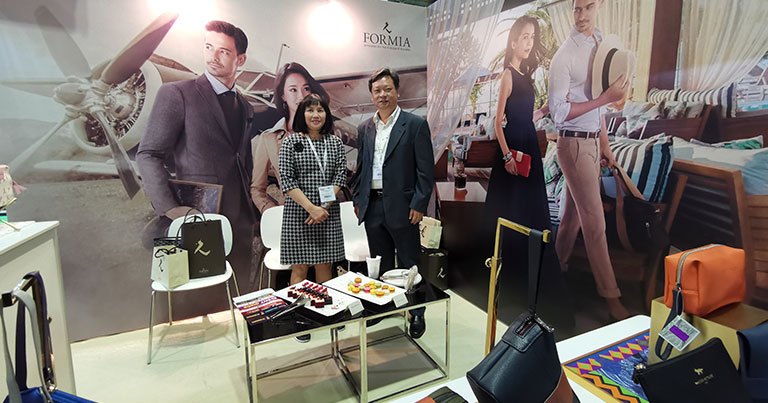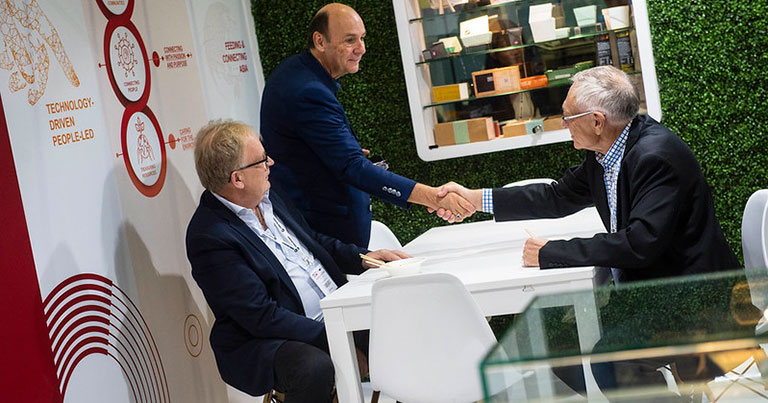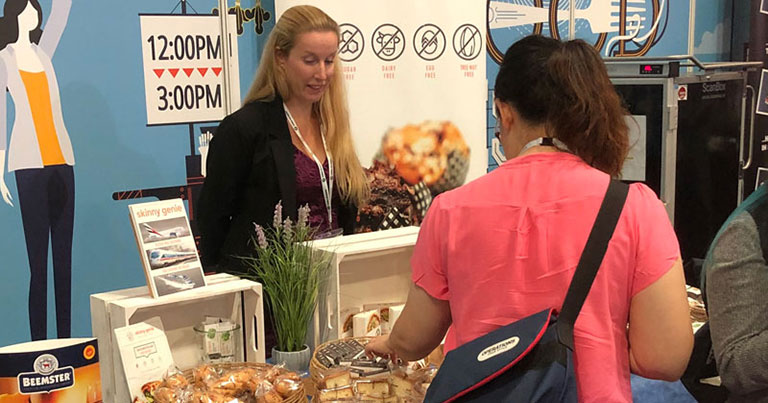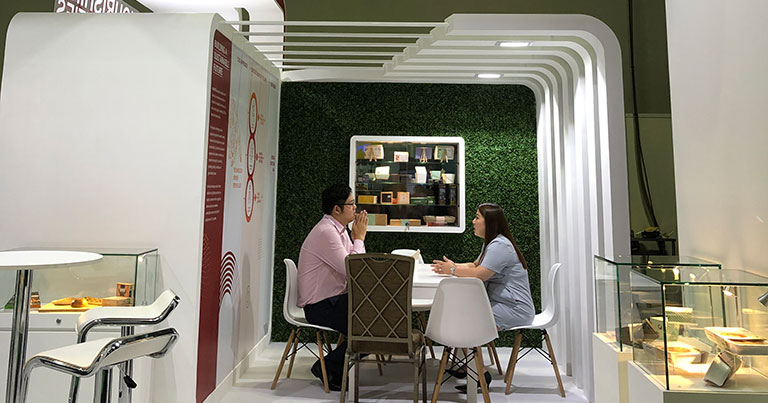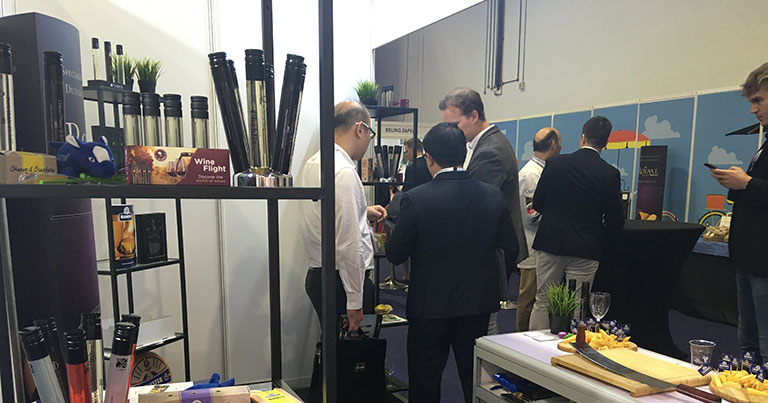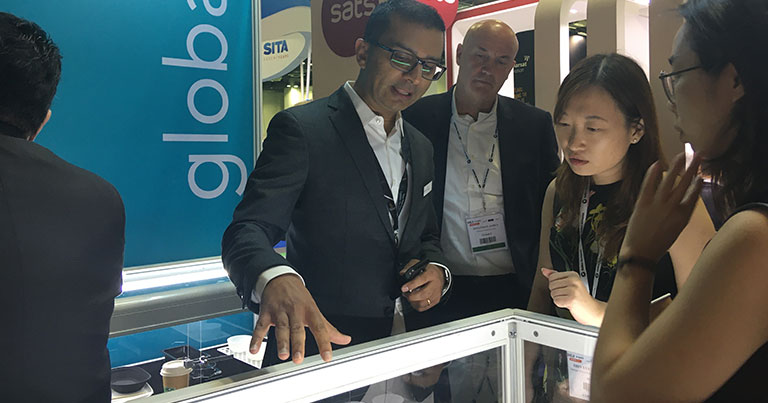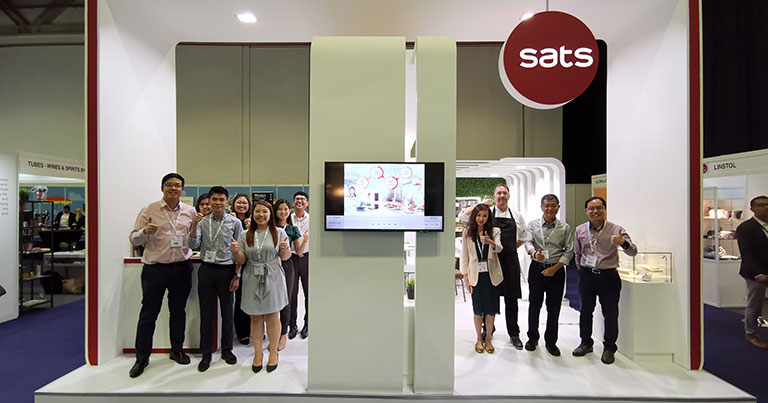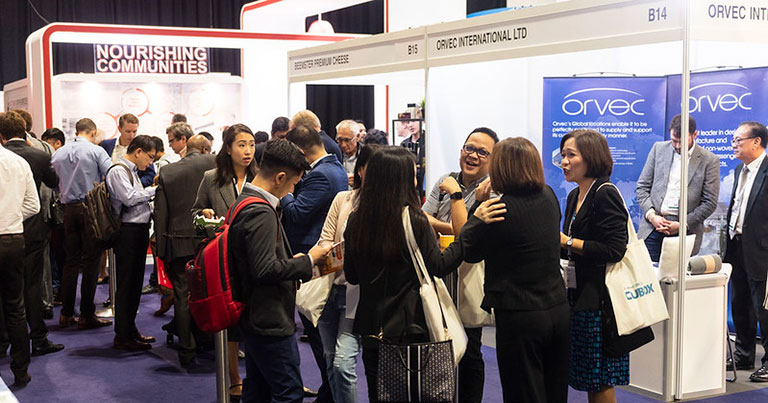 Following its successful introduction in 2018, the 2nd Onboard Hospitality Forum Asia also took place as part of FTE-APEX Asia EXPO 2019. Onboard Hospitality invited inflight catering, wellbeing, design and innovation specialists to meet within a dedicated zone, featuring exhibitors, education sessions and a Street Food Festival, all of which was free to attend.
A number of leading inflight wellness and catering companies showcased their latest products and services, including SATS, Bayart Innovations, Beijing Dapeng, FORMIA, Global-C, Linstol, Monty's Bakehouse and many more.
During the two-day Onboard Hospitality Forum Asia, attendees also had the chance to hear inspiration from a number of leaders in the hospitality sector, such as APOT (Asia Pacific Onboard Travel), United Airlines, Sri Lankan Airlines, Japan Airlines, SATS, APEX and IFSA. Among the topics discussed were inflight catering and customer experience innovations, Corporate Social Responsibility, sustainability and accessibility.
Asian-inspired Street Food Festival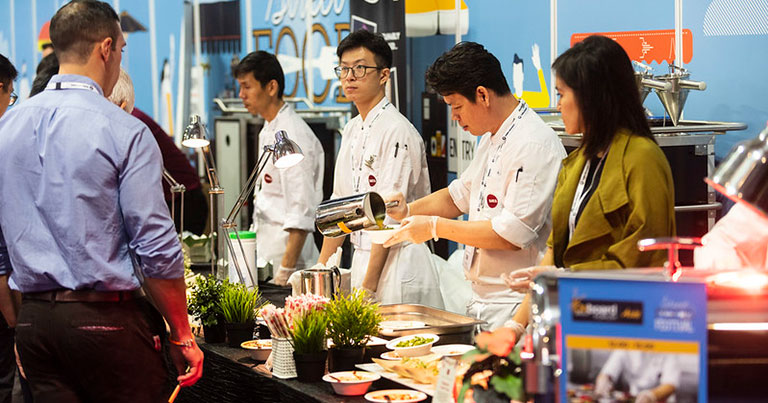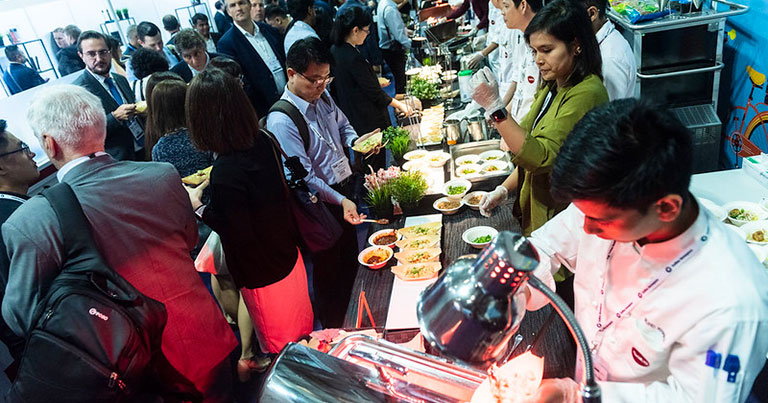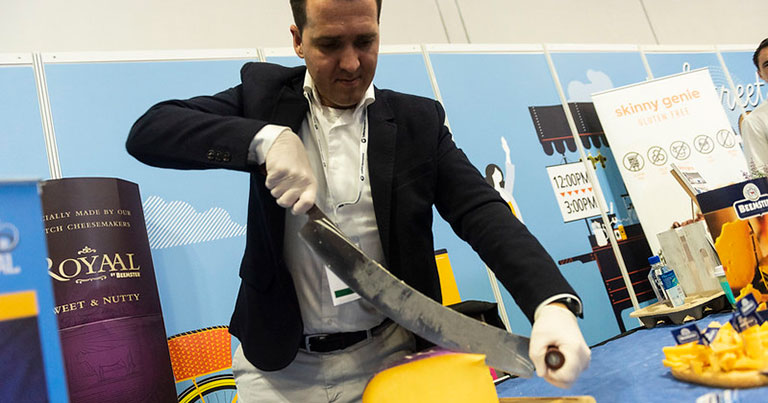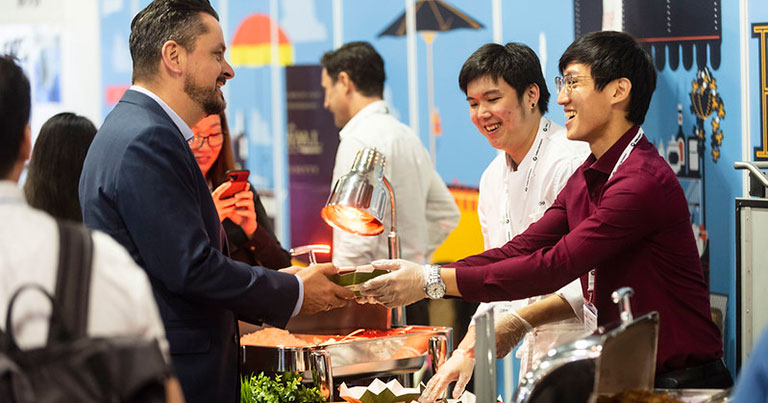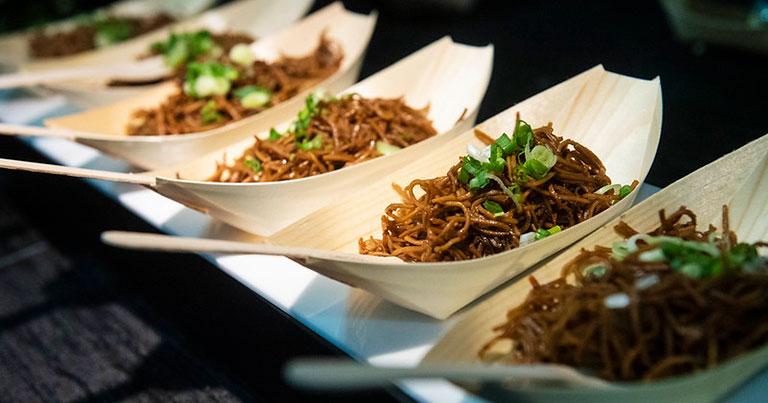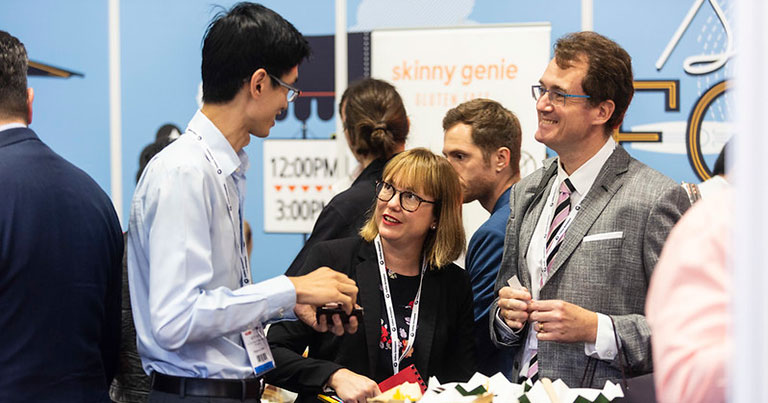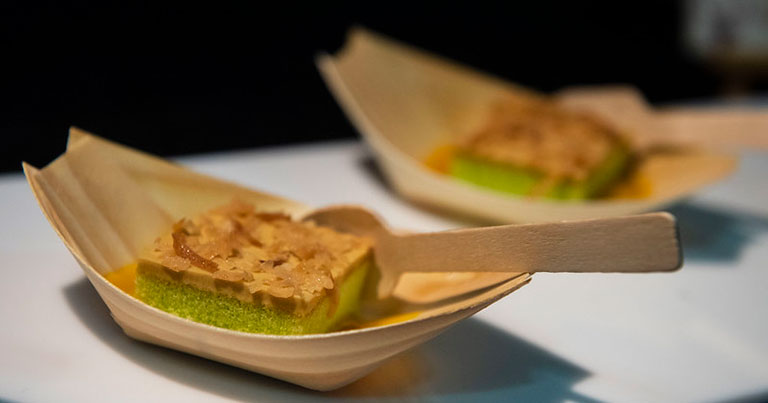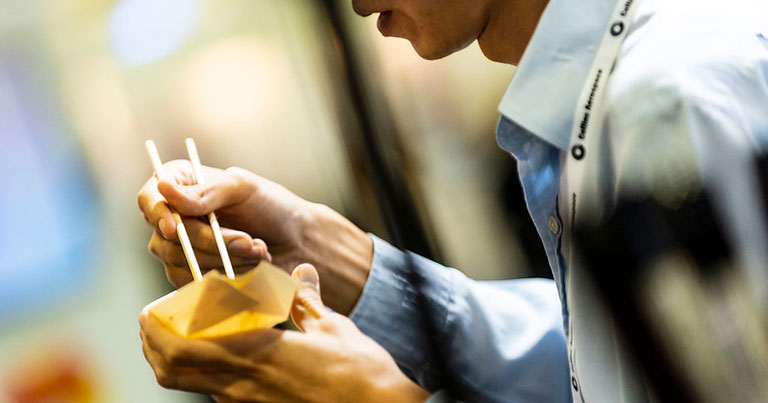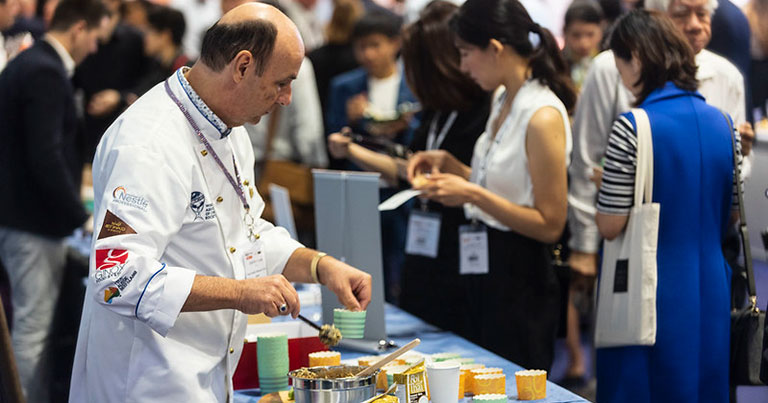 The Street Food Festival, jointly hosted by Onboard Hospitality and APOT, once again proved a popular attraction for visitors, bringing authentic Asian flavours to life within the exhibition hall.
SATS, Monty's Bakehouse, Skinny Genie, Beemster, Do Food and TUBES were among the companies which provided delegates with flavoursome treats. The initiative called on airlines and their caterers to use their chefs' creative skills and culinary imagination to reinvent the traditional street food of the region and show how colourful local dishes can be reinterpreted for the onboard service of the future.
Inspirational keynotes by Alibaba, Royal Brunei Airlines, Abu Dhabi Airports, Xiamen Airlines, LAWA and AirAsia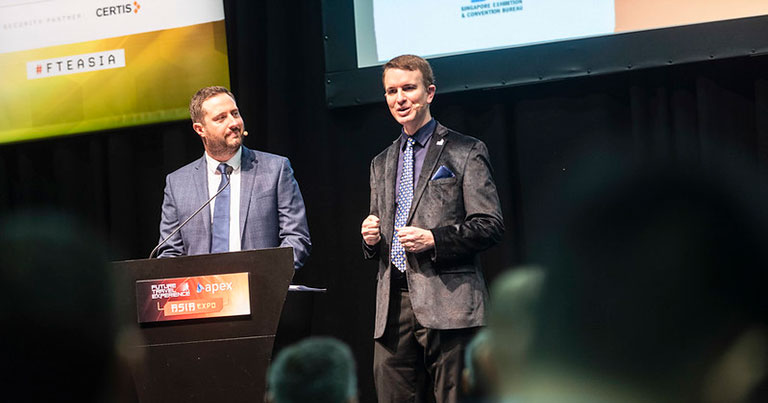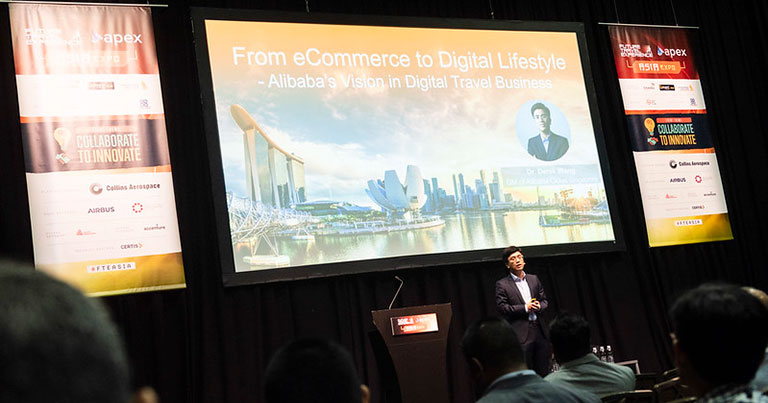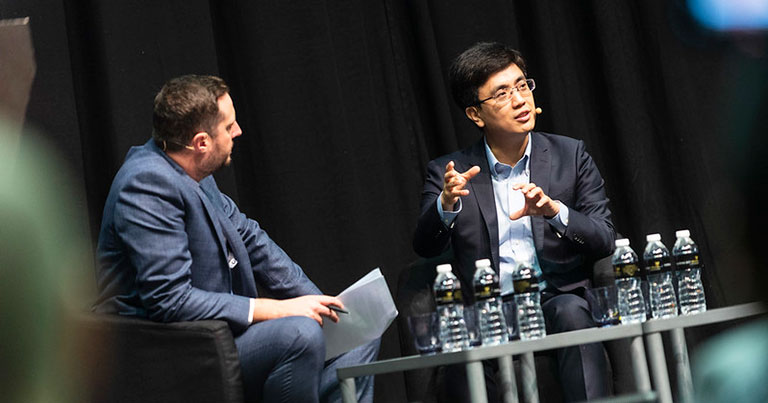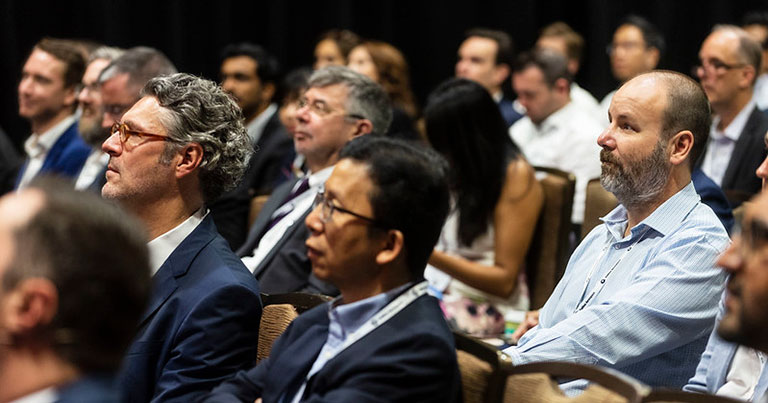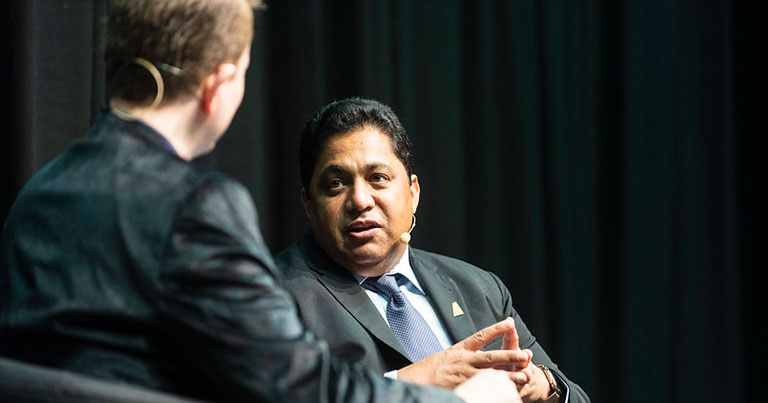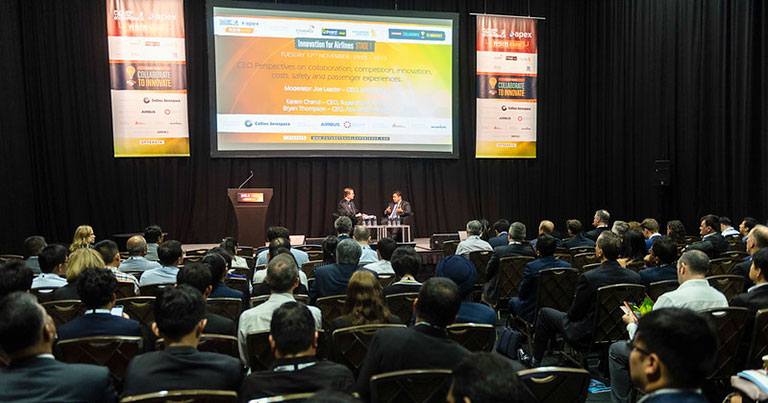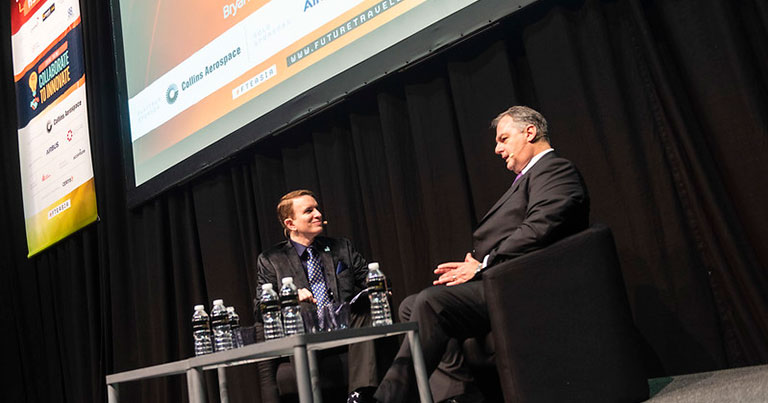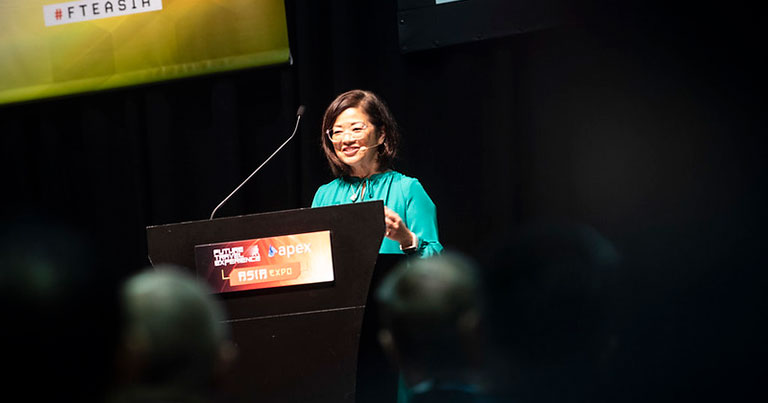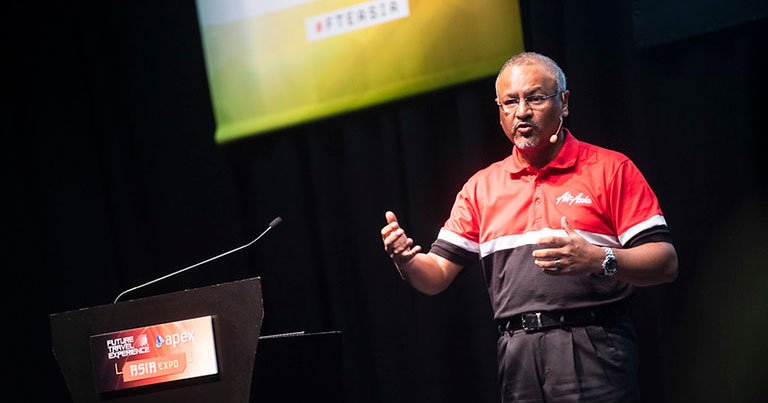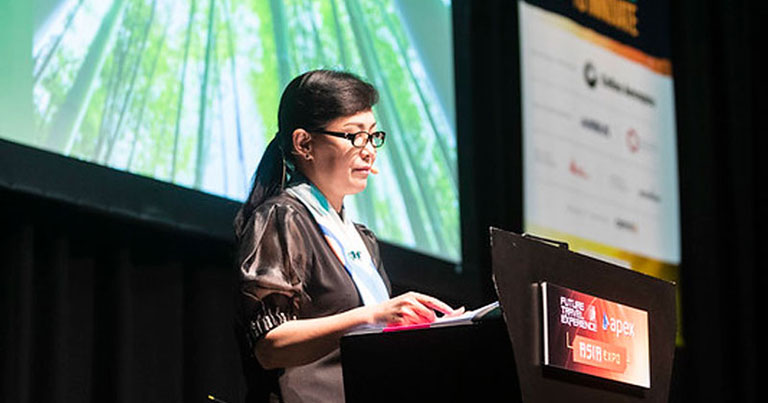 This year's event theme, 'Collaborate to Innovate', was aptly reflected in the two-day Premium Conferences, which aimed to accentuate great examples of collaboration that have powered impressive results, and to help drive collaboration between attendees for the benefit of the industry.
In the spirit of the theme, FTE's Daniel Coleman and APEX's Joe Leader together opened the first conference session to mark the first jointly hosted show since the two companies announced their tie-up earlier this year.
During the two days the inspirational keynotes were delivered by Derek Wang, General Manager, Alibaba Cloud Singapore; Barbara Yamamoto, Director Guest Experience & Innovation, Los Angeles World Airports; and Javed Malik, Group Chief Operating Officer, AirAsia.
In his presentation, Wang shared Alibaba's vision for a seamless end-to-end customer digital journey every step of the way. He highlighted the importance of leveraging artificial intelligence to improve online and offline user experiences in smart travel. For the retail industry, he advised of the importance to transform the industry from B2C to C2B by leveraging flexible manufacturing. In conclusion, Wang provided a snippet into Alibaba's Future Hotel, FlyZoo, which aims to marry hospitality with smart technology.
Following Wang's presentation, APEX's Joe Leader hosted two candid on-stage discussions with Karam Chand, CEO, Royal Brunei Airlines, and Bryan Thompson, CEO, Abu Dhabi Airports, who shared their perspective on collaboration, competition, innovation, costs, safety and passenger experience.
The first day of the conference concluded with an exclusive presentation delivered by Chen Yizhen, Chief Service Officer, Xiamen Airlines, who shared the carrier's ambitions to move towards a more sustainable future, and also unveiled new products that the airline is implementing to upgrade the passenger experience, while setting new standards for sustainability in the industry.
To kick off day two of the conference, Barbara Yamamoto, Director Guest Experience & Innovation, Los Angeles World Airports, provided the opening keynote on how the airport operator is reimagining guest experiences by leveraging technology and innovation at Los Angeles International Airport (LAX), as part of its multi-billion-dollar redevelopment programme. Yamamoto also shared with delegates her experiences of creating an organisation-wide cultural transformation to drive customer experiences.
Delegates also heard from AirAsia's Group Chief Operating Officer, Javed Malik, on becoming the world's first truly digital travel company. As the company transitions into a digital travel and lifestyle company, AirAsia has created four pillars for its overall business: 1. AirAsia.com – a one-stop travel and lifestyle platform; 2. AirAsia Core Airline Operations; 3. Readbeat Ventures – corporate venture arm; and 4. AirAsia Asean – a consolidated shared services function. Malik also shared how the airline is utilising data to better understand its customers; better estimate cargo weight to manage fuel consumption; effectively predict maintenance for aircraft; and estimate real-time delay prediction.
Premium Conference – Innovation for Airlines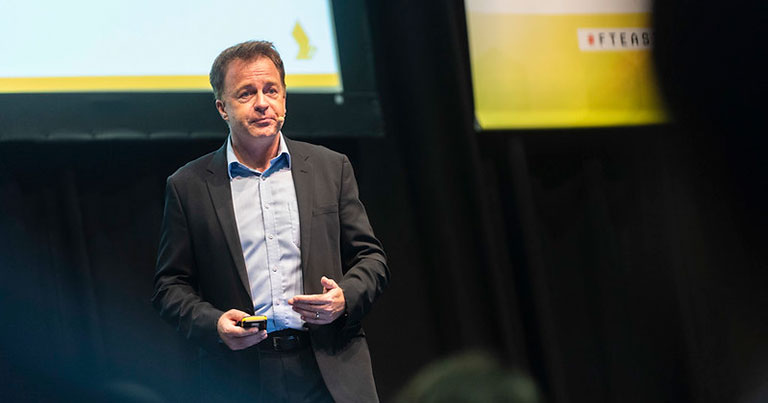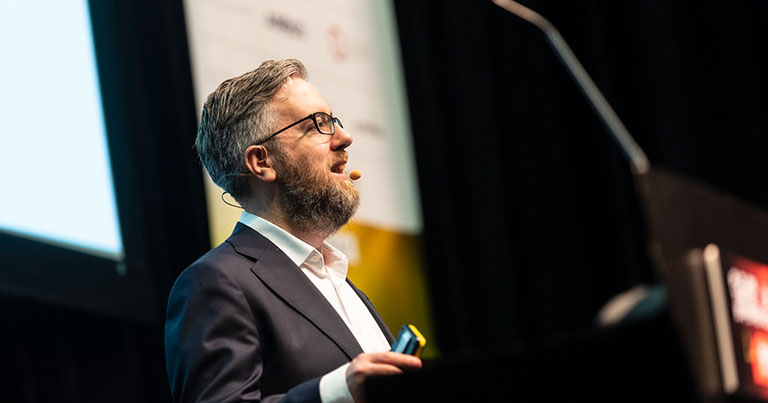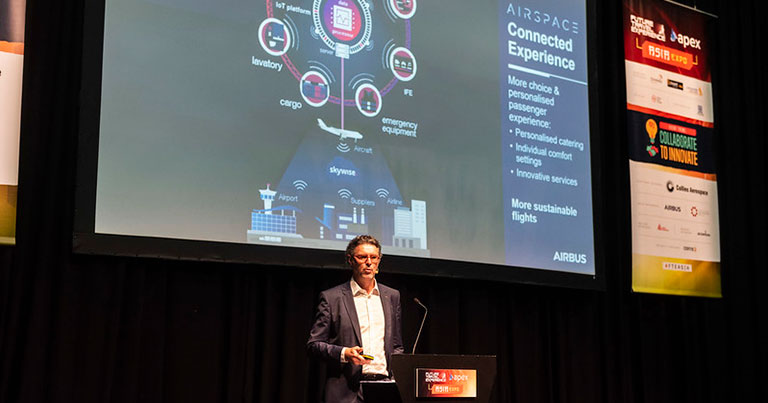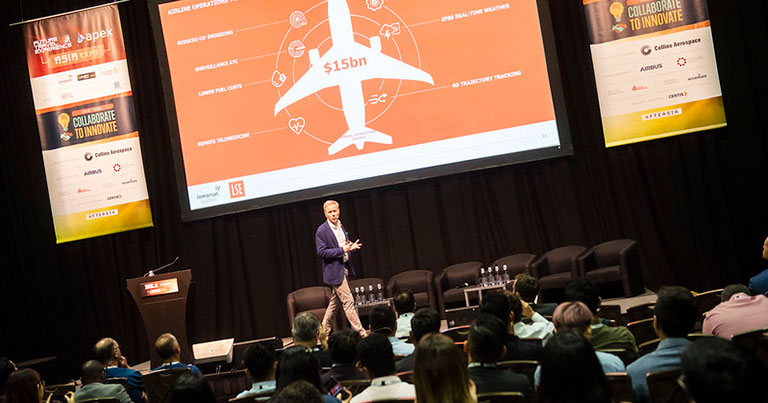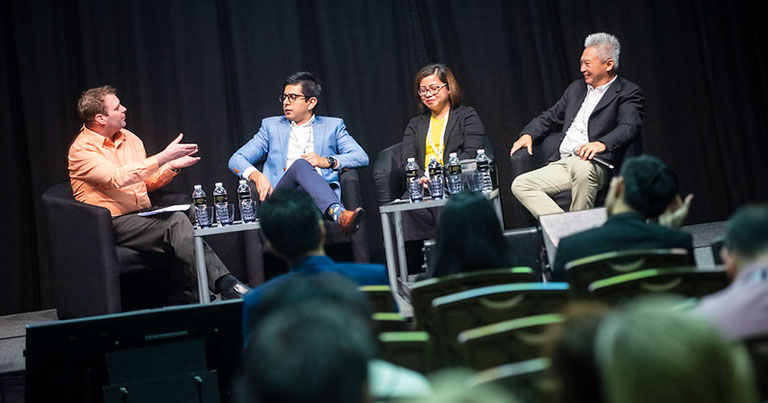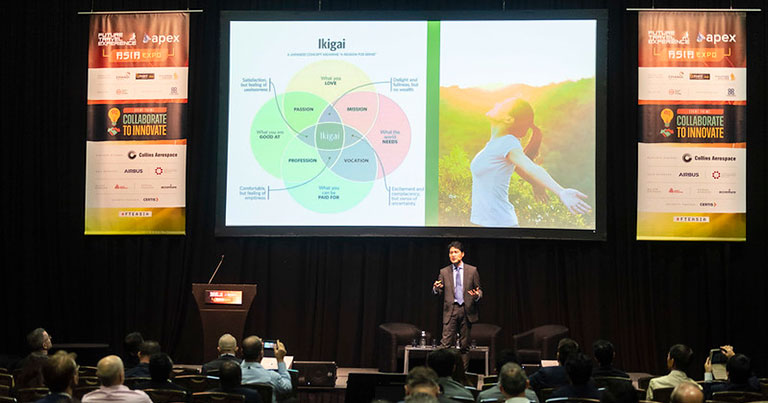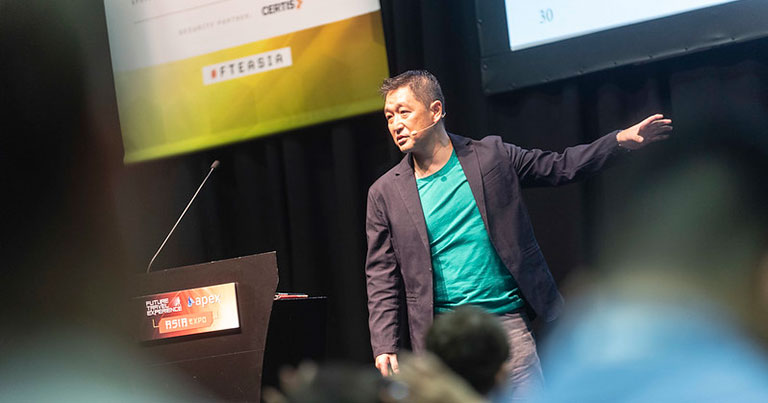 Other highlights from the Premium Conference included a stellar line-up of speakers from some of the most pioneering airlines, airports, providers and technology giants from the Asia-Pacific region and beyond.
On the 'Innovation for Airlines' stage, Jerome Thil, VP Digital Innovation, Singapore Airlines Group, took to the stage to discuss how SIA is becoming the world's leading digital airline. Daan Debie, Director Engineering & Architecture, KLM Royal Dutch Airlines, also provided a look inside KLM's pioneering approach to artificial intelligence and new technology. He discussed why the airline is heavily investing in building automated decision-making tools for its operations, what problems are being solved with those tools, and the challenges it faces in pushing innovation and adapting to a new way of working.
Delegates also heard a future-looking presentation on Airbus' vision for the cabin of 2030 and how central connectivity will be to it, delivered by Ingo Wuggetzer, Vice President Cabin Marketing, Airbus. The aircraft manufacturer has proposed the Airspace Cabin Vision 2030, which pushes boundaries to come up with disruptive solutions, ultimately providing additional value for airline customers and their passengers.
At the end of Day 1, Japan Airlines, Zipair and Peach shared their strategies for accommodating the estimated 57 million passengers who will fly to Tokyo's airports in 2020 for the Tokyo Olympics.
Also on the 'Innovation for Airlines' stage, Vivian Lo, GM Customer Experience and Design, Cathay Pacific Airways, shared strategies for keeping customers informed through disruptions, while on Day 2 of the event, Inmarsat's Vice President Marketing Communications & Strategy, Dominic Walters, discussed the final instalment of the Sky High Economics report, "Chapter Three: Capitalising on Changing Passenger Behaviour in a Connected World".
Shifting the focus to the future of airline e-commerce and ancillaries were Rohan Kapoor, Regional Manager, Jetstar Group; Apple Ignacio, Director, Ancillaries, Cebu Pacific Air, and Gunardi Minah, GM Marketing, Lion Air, in a session moderated by Trevor Spinks, Senior Director, Audience Strategy & Development, Sojern.
Premium Conference – Innovation at the Airport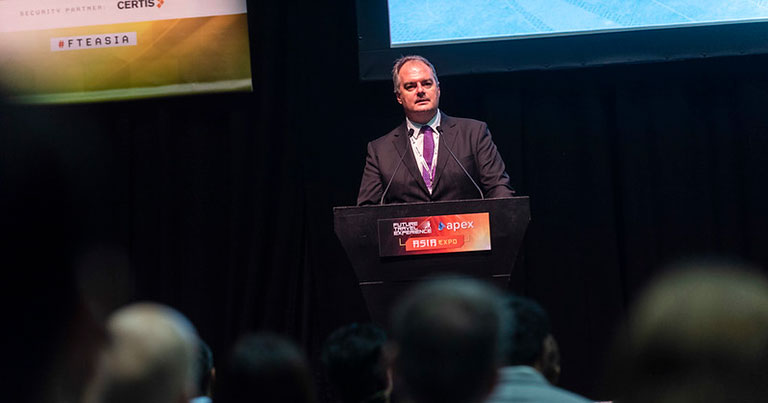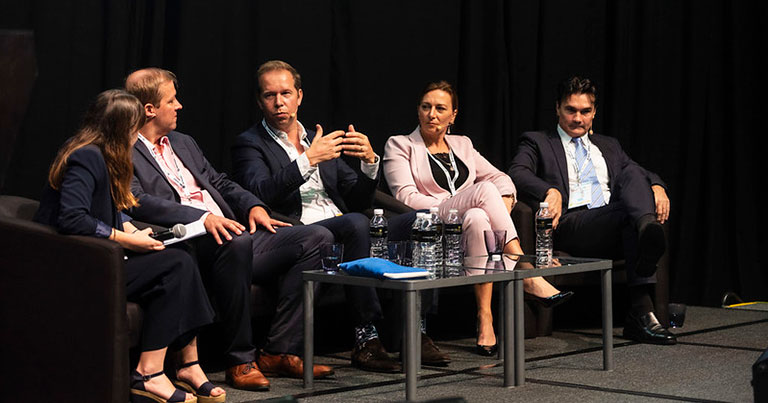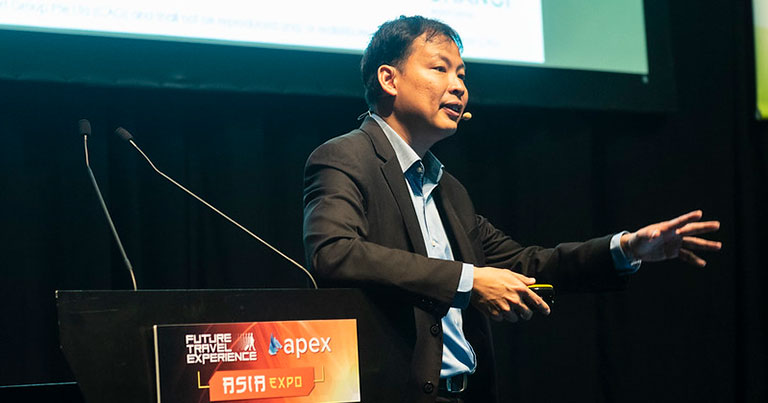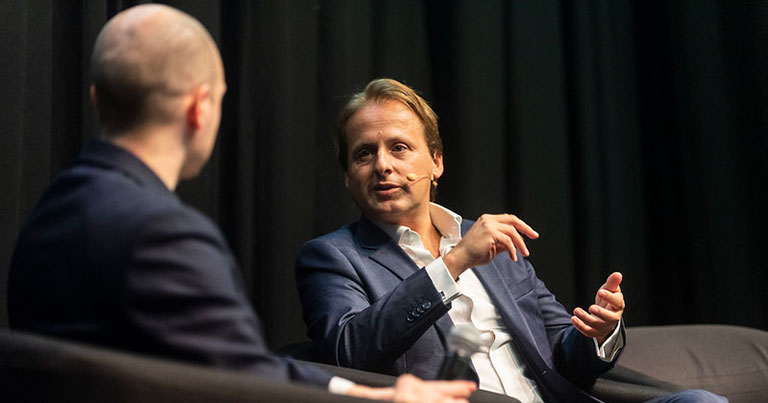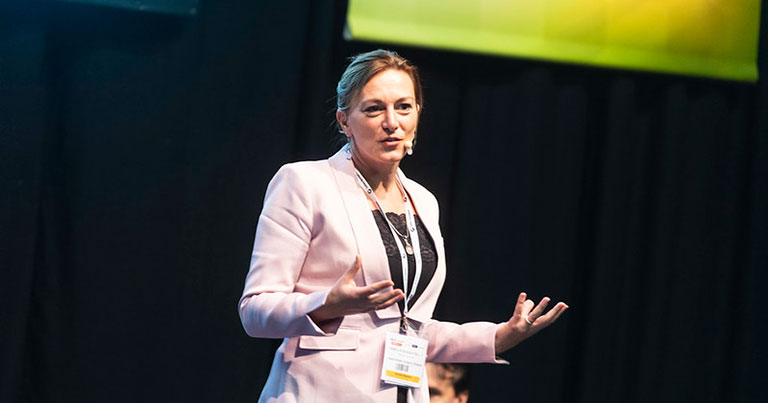 Meanwhile, premium delegates also had the chance to attend the 'Innovation for Airports' stage, which covered sessions on leveraging technology to drive efficiency and passenger experiences; airport automation and biometrics; airport development strategies; and innovation.
To set the scene, Bryan Thompson, CEO, Abu Dhabi Airports, provided an insight into the airport's new landmark Midfield Terminal, which he revealed will be defined by hyper personalisation and digitalisation of services. Delegates then heard a series of case studies from Henk Jan Gerzee, Chief Digital & Innovation Officer, Royal Schiphol Group and Miriam Hoekstra van der Deen, Director of Operations, Amsterdam Airport Schiphol; Brad Moore, Senior Vice President Ground Operations, Qatar Airways; and Timo Järvelä, VP Passenger Experience & Processes, Finavia, who took to the stage to share their expertise on using technology to drive efficiency and enhanced passenger experiences at the airport.
Later in the day, Bernard Siew, Vice President – Innovations, Changi Airport Group, delivered a special presentation on 'Organising for innovation to transform the business and operations of the airport for the future'.
Other highlights included a dynamic panel discussion on airport development strategies and IATA's NEXTT (New Experience Travel Technologies) initiative. Moderated by Jean-Sébastien Pard, Manager, Facilitation and Passenger Services, Airports Council International (ACI) World, the high-level panel included Tan Lye Teck, Executive Vice President, Airport Management, Changi Airport Group; Richard Meredith, Project Director, Limak Construction; Douglas Yeo, Senior Deputy Director (Security Policy & Emergency Preparedness), Ministry of Transport – Singapore; Simon Wilcox, Automation and Innovation Transformation, Heathrow Airport; and Yanendra Weerakkody, Digital Transformation Lead, SriLankan Airlines.
Providing the airline perspective was Javier Massot, Senior Advisor Ground Operations, Cebu Pacific Air, during a fireside chat on the airline's efforts to become the reference for an innovative, customer-focused, efficient, lean and reliable operation in the region.
EXPO Sessions – free education for all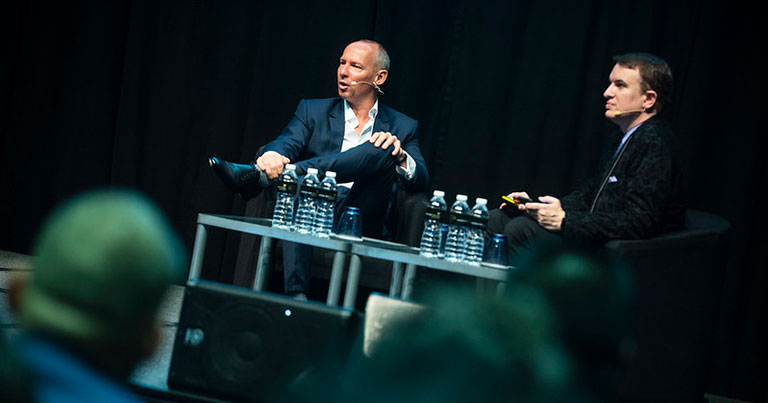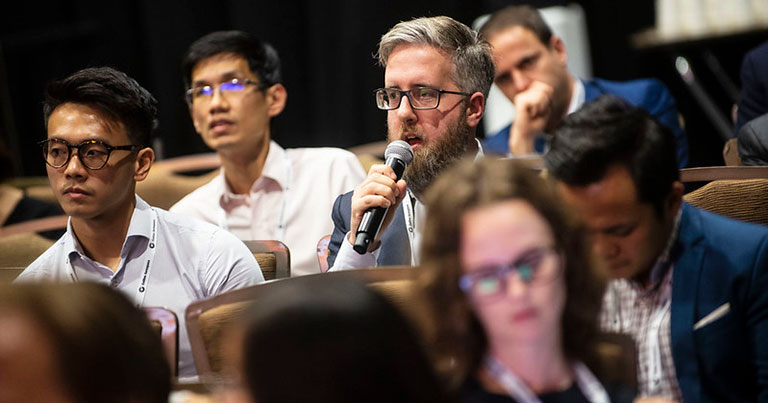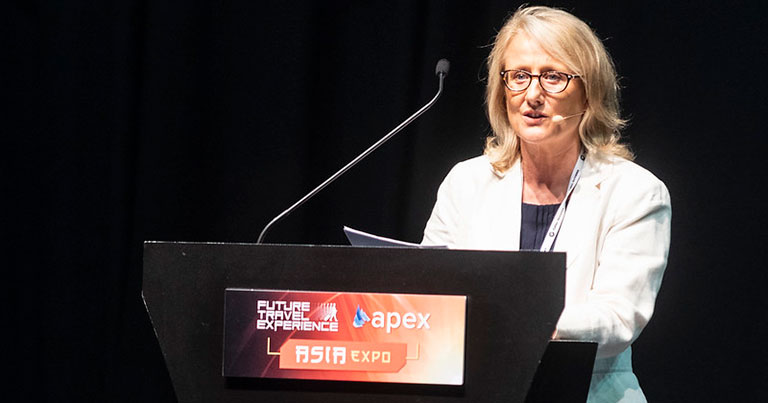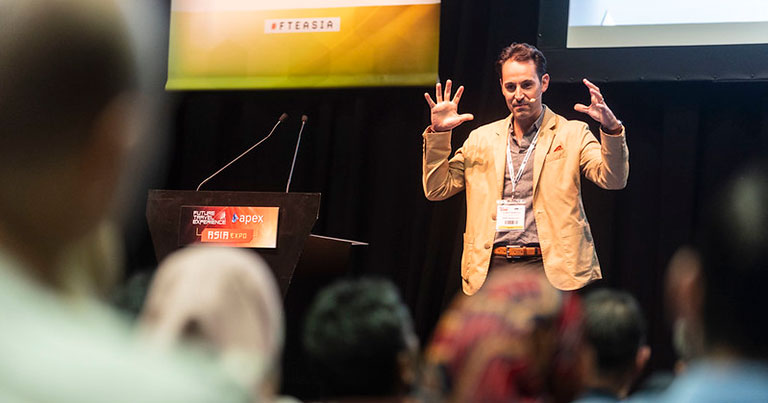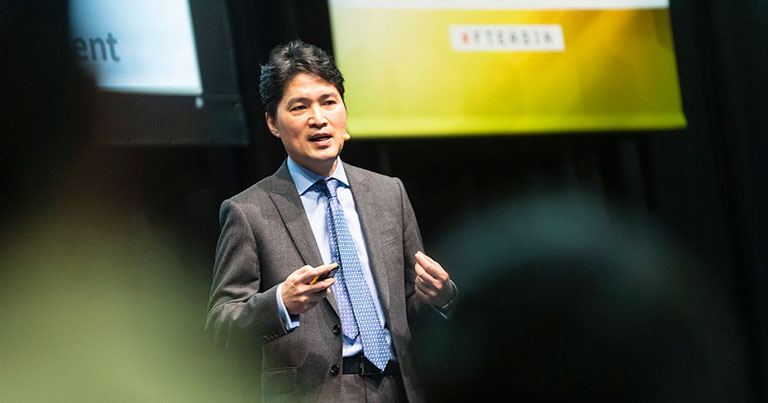 Attendees also benefited from complimentary access to the EXPO Sessions, which featured discussions on baggage advancements, inflight catering innovation and customer experience case studies. Delegates heard thought-provoking presentations from the likes of Gunardi Minah, GM Marketing, Lion Air; Maria Sathasivam, Manager Product Development, SriLankan Airlines; Garen Moreno, Director, Strategic Partnering, BMW Designworks; Keith Yates, Chairman, YATES+partners; Bima Boediman, Assistance VP of Business Development, Angkasa Pura II; and many more.
Other highlights included a joint presentation by Akira Mitsumasu, VP – Global Marketing, Japan Airlines & Yuichi Ishihara, Creative Director and Head of Japan Business, tangerine, who briefed attendees on the design collaboration for JAL's A350.
In addition, Olivier Krüger, CEO, Lufthansa Systems, participated in the "Our Next Guest Needs No Introduction…" session format in which C-level airline executives take to the stage for an in-depth chat with Dr Joe Leader, CEO of APEX & IFSA.
Startup Pitch Session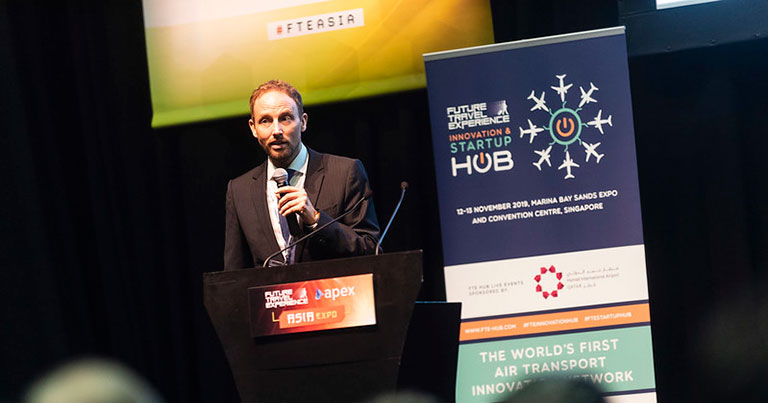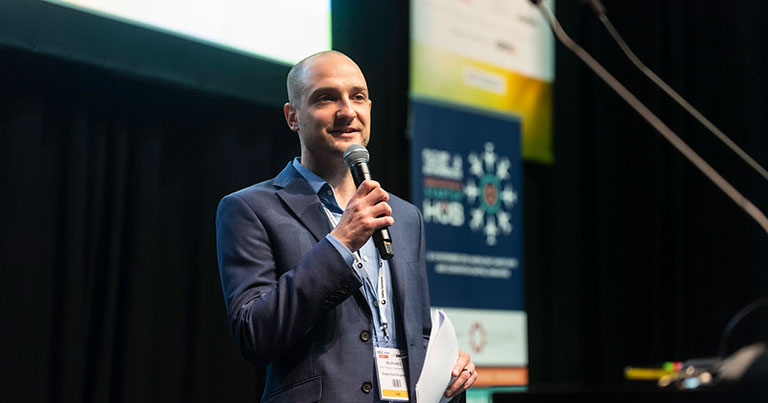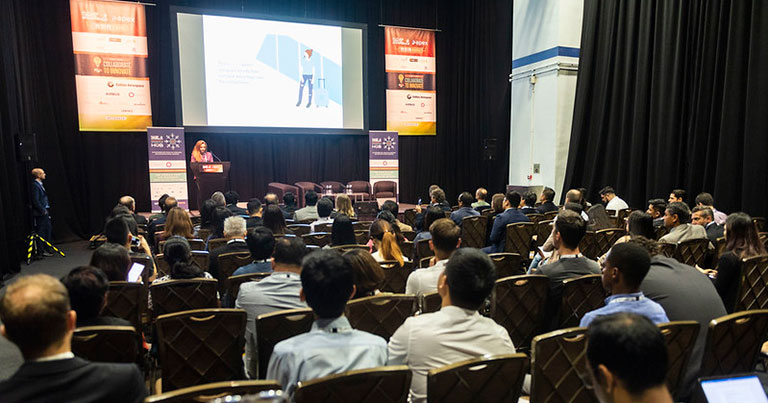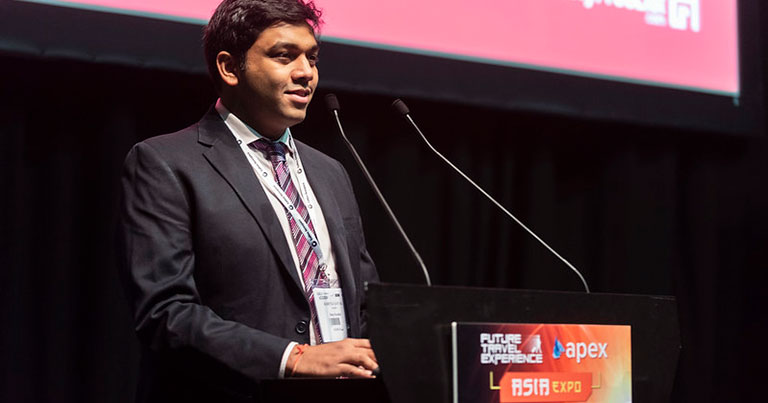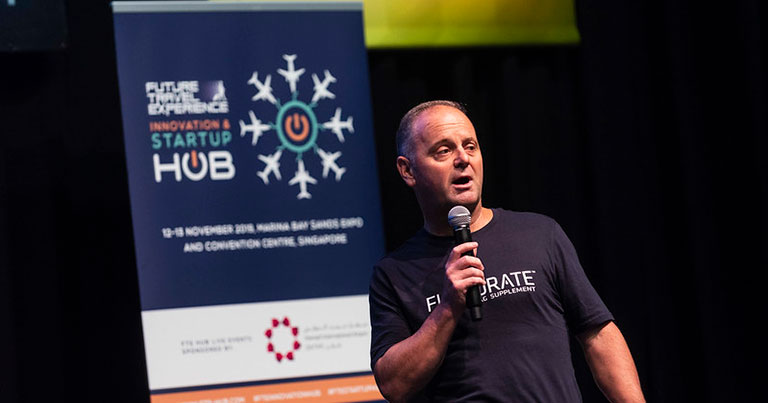 Powered by the FTE Innovation & Startup Hub, the free-to-attend Startup Pitch Session showcased a selection of startups that can help airlines, airports and their partners improve the passenger experience, enhance efficiency and increase revenues. A total of 10 startups pitched their solutions to the industry audience, ranging from Butterfly's flexible aircraft seating solution to Flyhidrate's product designed to help combat the effects of jet lag.
FTE Asia 2019 Awards & 2020 APEX Regional Passenger Choice Award winners revealed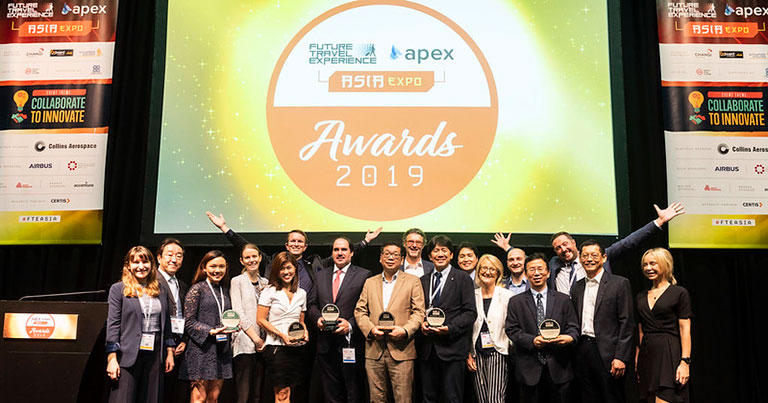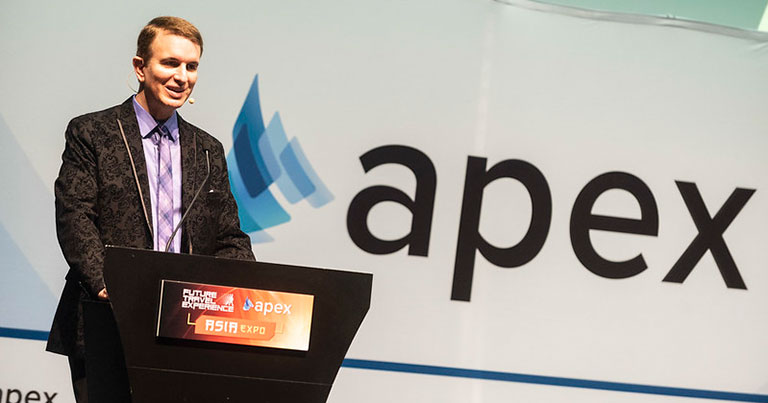 The winners of the Future Travel Experience (FTE) Asia Awards 2019 were revealed at FTE-APEX Asia EXPO. Japan Airlines, AirAsia and Singapore Airlines were recognised in the 'Best Passenger Experience Initiative – Airline' category, while Changi Airport Group, Hamad International Airport and Hong Kong International Airport were recognised in the 'Best Passenger Experience Initiative – Airport' category. View the full list of winners here.
In addition, APEX also took to the stage to honour the airlines from across the region that recently achieved 4 and 5 star status in the 2020 APEX Official Airline Ratings.
Winners of the 2020 APEX Regional Passenger Choice Awards – Asia and Middle East were also announced during the show. Click here for the list of winners.
FTE-APEX Asia EXPO Networking Reception & Awards After-Party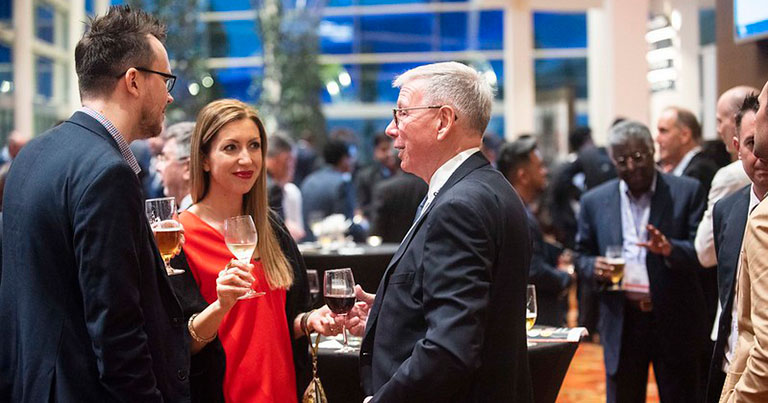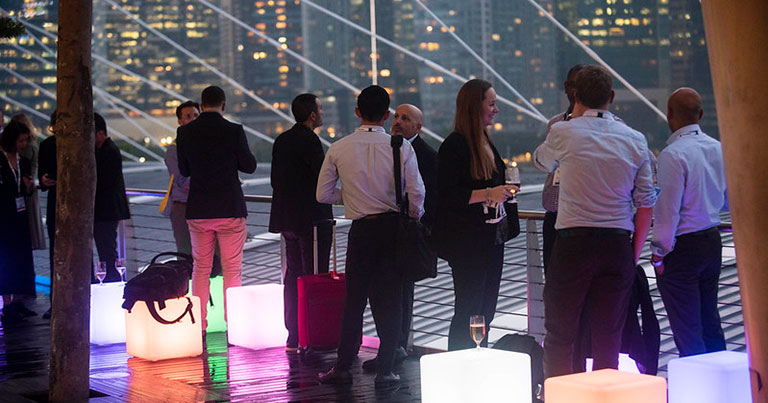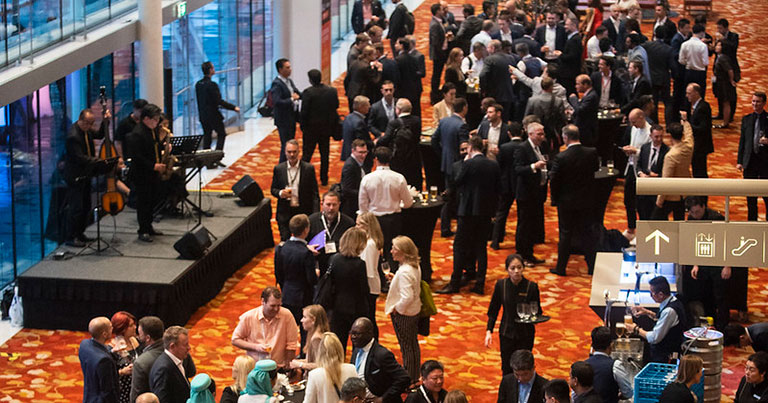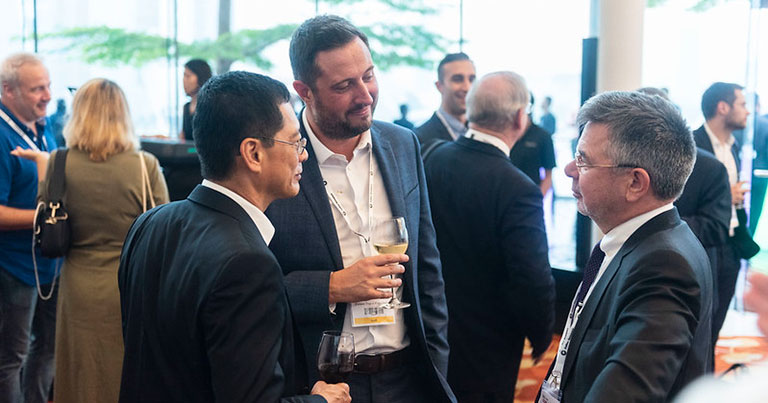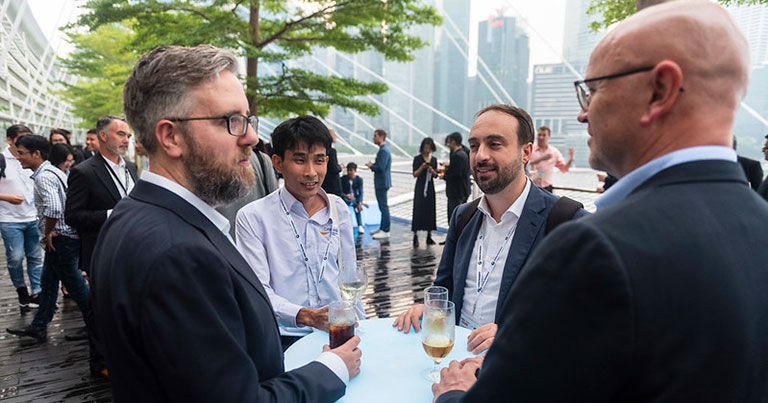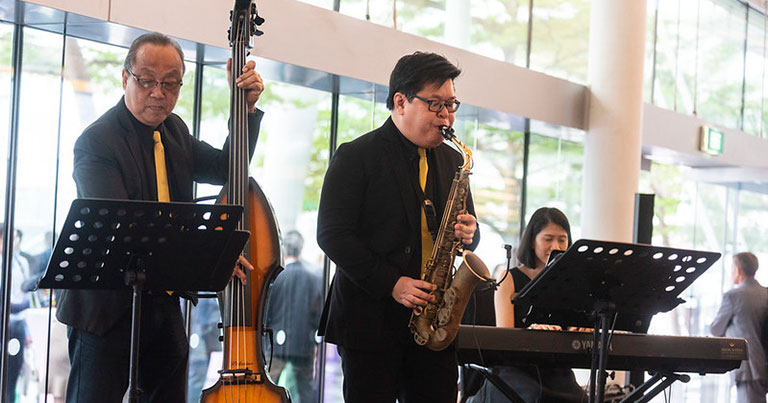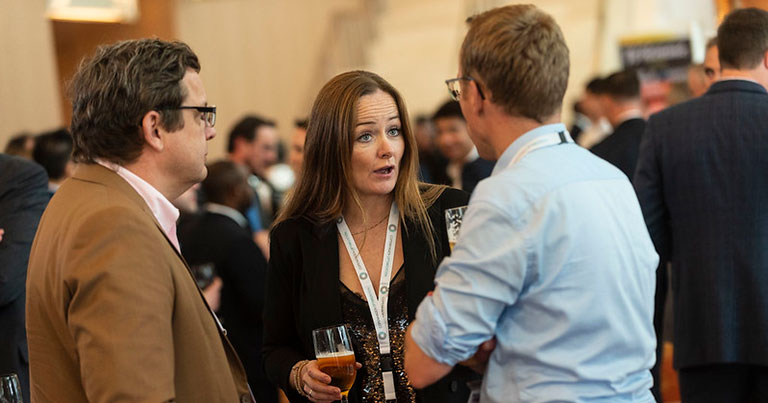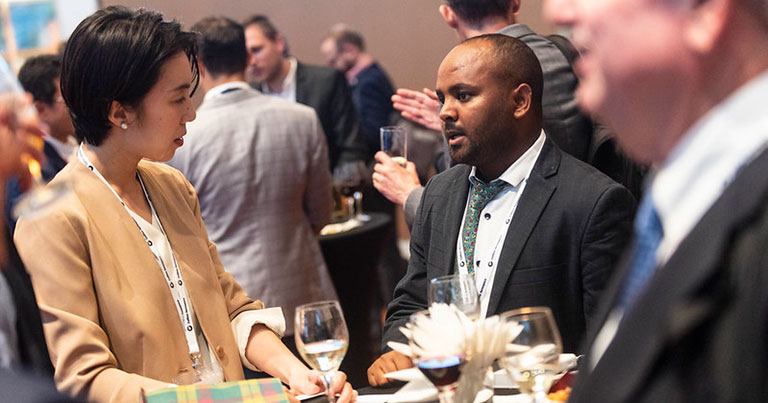 The awards ceremony was followed by the FTE-APEX Asia EXPO Networking Reception & Awards After-Party, which took place on the terrace of the Marina Bay Sands. The event provided a perfect opportunity for attendees to network in a relaxed environment following a busy first day.
FTE Innovation & Startup Hub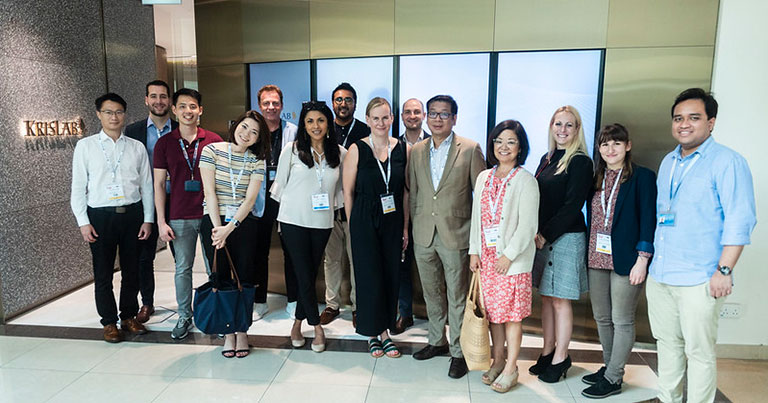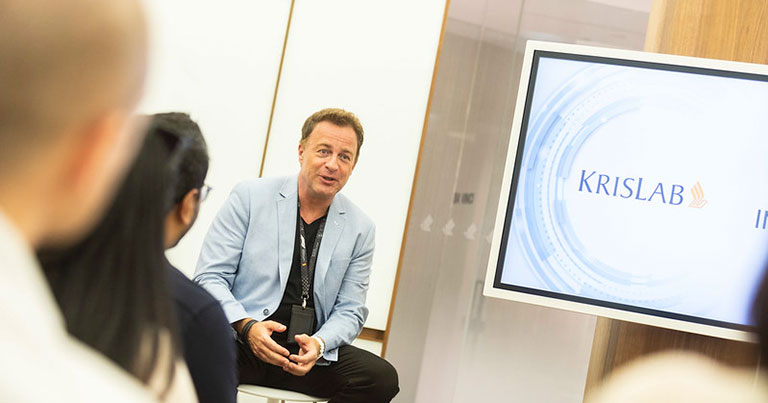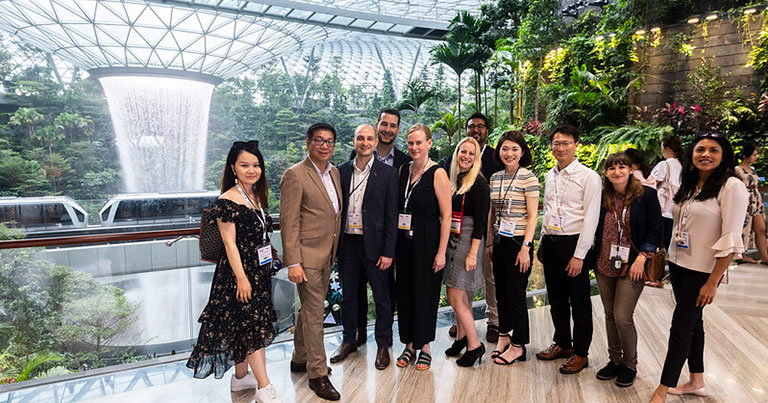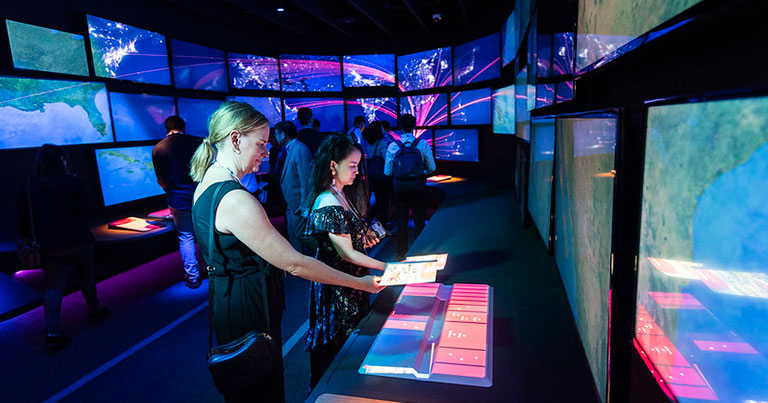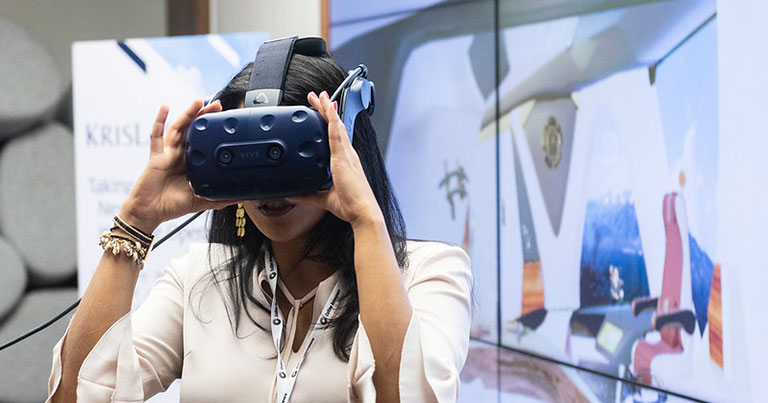 The final FTE Innovation & Startup Hub Live event of 2019 also took place as part of the event in Singapore and brought together a number of our Corporate Partners and startup members for exclusive tours, pitches and meetings. Among the Corporate Partners who made the trip to Singapore were Hamad International Airport (sponsor of the FTE Innovation & Startup Hub Live events in 2019), Japan Airlines, Vantage Airport Group, Hong Kong International Airport, Securiport and Vancouver Airport Authority, and they were joined by innovation leaders from the likes of China Eastern and Los Angeles World Airports. For a full report on the FTE Innovation & Startup Hub Live activities, which included a visit to Singapore Airlines' digital innovation lab and a tour of the Changi Experience Studio, click here.
Jewel Changi Airport tour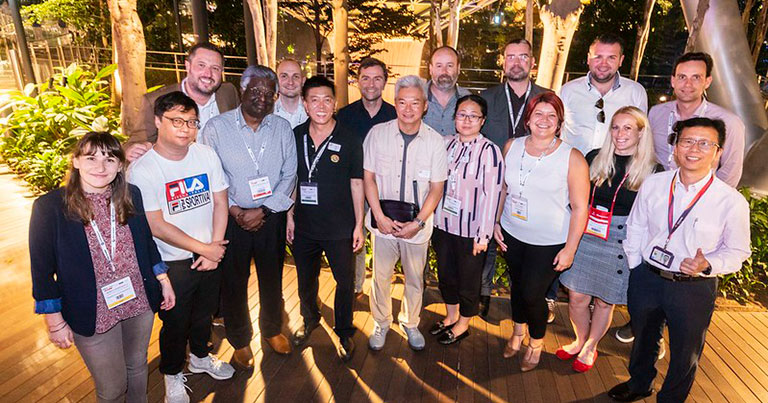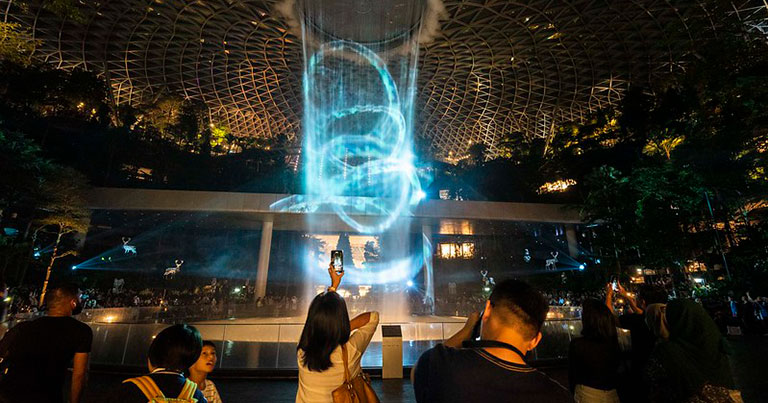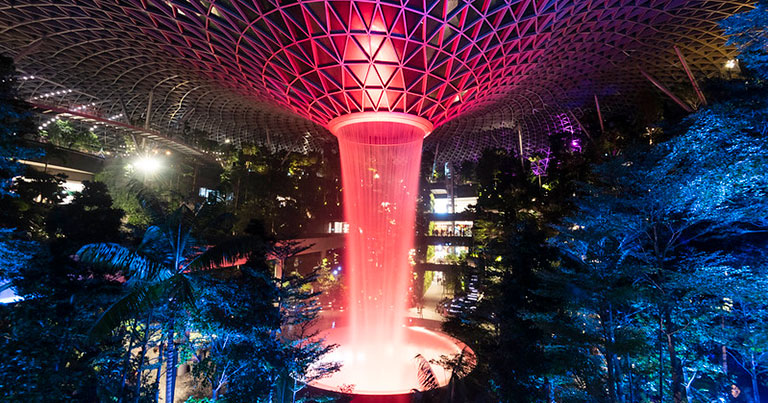 FTE-APEX Asia EXPO headline partner Changi Airport Group facilitated guided tours of the ground-breaking Jewel Changi Airport. Delegates were led on a 45-minute tour of the new multi-dimensional facilities, systems and attractions, culminating in a viewing of the the incredible Rain Vortex Lightshow. After the tour, guests continued networking in the Tiger Street Lab bar.
Mark your diary for FTE-APEX Asia EXPO 2020 – Singapore, 10-11 November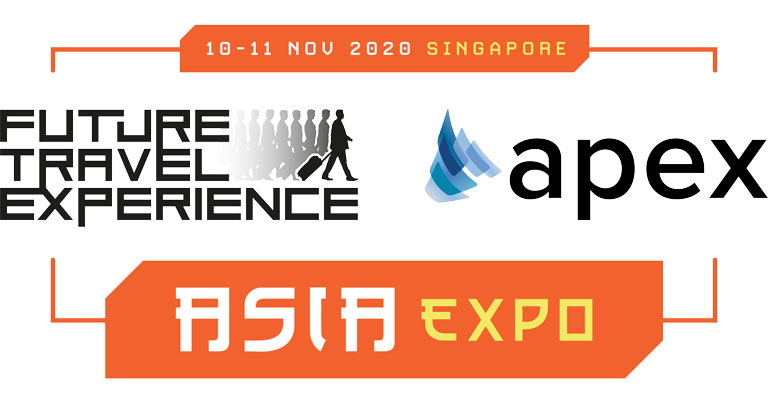 FTE-APEX Asia EXPO 2020 will return to the Marina Bay Sands Expo & Convention Centre in Singapore on 10-11 November 2020. Find out more information about the event here.