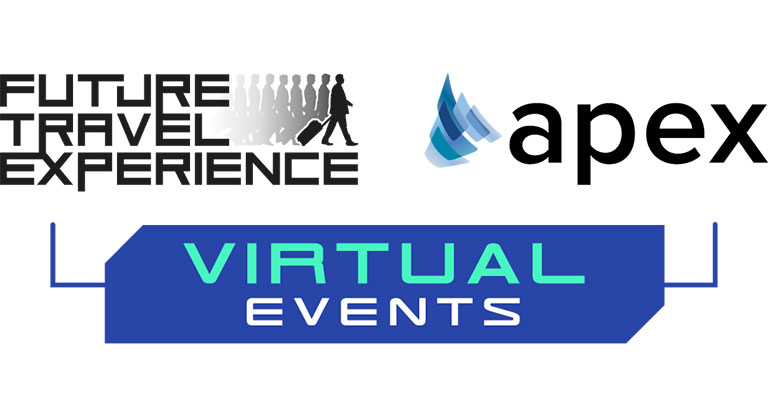 This is an unprecedented period for our industry but here at Future Travel Experience (FTE), in partnership with the Airline Passenger Experience Association (APEX), we are doing everything possible to support the air transport sector and help prepare all stakeholders for the post-coronavirus world. During the coming weeks and months we will be hosting a series of unique webinars, pitch sessions and virtual events, all of which will be free to attend for airlines and airports, and low-cost for others.
Online registration is now open for the following virtual events:
Post-COVID-19 Airports (Webinar & Pitch Session) – Wednesday 13 May
Post-COVID-19 Aircraft (Webinar & Pitch Session) – Wednesday 20 May
FTE APEX Ancillary Virtual Event – Thursday 4 June
You can find out more and register to attend here.
If you are interested in pitching your solution or sponsoring any of these virtual events, please contact us here.