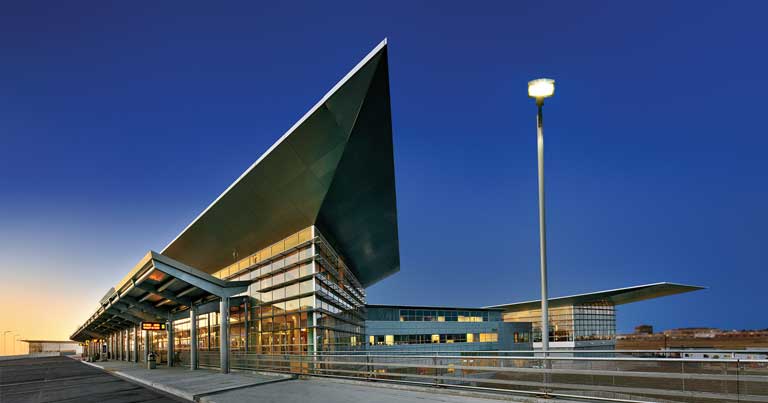 After seeing a 95% drop in passenger traffic during the second quarter of 2020, Winnipeg Richardson International Airport (YWG) is starting to slowly welcome travellers back. With the Manitoba province lifting its 14-day self-isolation requirement for low-risk jurisdictions to the West and North in Canada, travel has started to slowly increase, and the airport welcomed over 2,000 passengers on 28 July, for the first time since March.
As YWG is slowly bouncing back, FTE spoke to Scott Marohn, VP Innovation & Customer Service, Winnipeg Airports Authority (WAA), operator of YWG, who shared what immediate steps the airport is taking to regain passenger confidence, while focusing on innovation in the longer-term.
"Our low was in April, when we were down 96.7%, compared to last April. We're now attempting to regain confidence of the public and ensure that they believe the airport is a safe, healthy place to transition through and that's really what it's all about now. When you look at travel, the two things that people fear in terms of COVID-19 are getting the virus either inflight or in the airport terminal. So, if we can do our part so that from an airport perspective passengers are confident, that is going to help speed up the return to travel."
The new YWG travel experience
Recently, WAA launched a new YWG Clean Program to promote safe travel at each passenger touchpoint. Among some of the initiatives put in place to prioritise cleanliness and safety are physical distancing, mandatory use of masks, the use of an electrostatic sprayer to disinfect touch surfaces such as seating areas, increased hand-sanitiser stations, air filtration set to the highest standard to match that of a hospital setting inside the terminal, and disinfecting all touch surfaces frequently by combining technology and manual techniques.
"We have a relatively new airport, which was opened in 2011," shares Marohn. "That really gave us a leg up, because we have a new infrastructure, new initiatives and we are fully common use in our terminal. For example, we already had full HEPA-filtration system at the airport, so we are at a very nice advantage. We have a long way to go, but we have a good plan and a good opportunity."
"Innovation can be learnt"
Innovation has been a big focus for the airport, which is a member of the FTE Innovation & Startup Hub. For the past two years, Winnipeg Airports Authority has been working on delivering a programme, which Marohn says is going to "change our culture, but also have a real lasting impact to the public".
"What this pandemic has done is sped up this innovation practise within our company. And from a longer-term perspective, we are developing these programme guides, which are our areas of focus within the company, for instance parking and ground transportation; accessibility; the hold room; check-in, and pretty much all passenger journey touchpoints."
Moreover, the airport has taken an approach to innovation that Marohn calls "idealised redesign" – a principle that aspires to drive fundamental, transformative change within any organisation, by imagining what the ideal solution to a scenario would be and then working backwards to achieving it.
In the case of Winnipeg Richardson International Airport, Marohn shares this method helps him and his team imagine the airport experience in a world where there are no limitations in terms of funds or operational and physical constrains.
"Take for instance the hold room. What would the passenger experience look like? Once we have identified what the ideal hold room looks like, we're going to create product specifications based on that and innovate to get to that level in the most realistic, feasible and affordable way. If an initiative costs us $4 million, but we have figured out a different way to do it for less while achieving the same goal and adding the same value, then we have a path forward."
He also shared that a group of staff at WAA have gone through innovation training to better understand the concepts required to implement meaningful change through innovation across multiple departments and areas of the company. "We have adopted a methodology within the airport called innovation engineering and our goal is to get people to understand how to move on innovation and how to enable their own area of expertise to innovate. Innovation can be learnt; it's a process that anyone can use. That's really been the focus from a culture perspective and, again, this current crisis has really sped up our programme."
Touchless, biometrics, robotics and autonomous tech
Indeed, YWG is currently trialling a number of cutting-edge technologies in the airport terminal. Among the areas of focus are touchless solutions, as well as biometrics and facial recognition. Marohn explains: "I see a world where a passenger will create a biometric profile that will store their credit card, licence plate, etc. and that profile will take them through the entire passenger journey at the airport, as well as check-in at a different location apart from the airport, such as the parking lot or hotel. Biometrics will allow regulations to move to that kind of seamless process."
Another trial involves an autonomous point-to-point supply chain programme, which uses robotics to deliver goods to tenants post-security and getting biometric approval to release those goods. The trial forms part of a Transport Canada programme to advance connectivity and automation in the transportation system.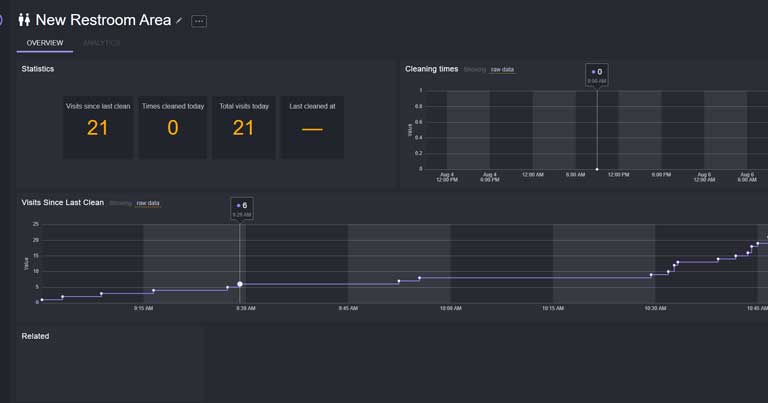 The airport is also looking at autonomous floor cleaning with video analytics. "We're conducting a trial right now with Zensors, which is a startup we found through the FTE Innovation & Startup Hub," shares Marohn. "We're currently trialling Zensors to monitor bathroom usage, but the goal in the future is to get autonomous cleaning to the point where there is a robotic floor cleaner in storage and when there is a coffee spill on the carpet, the video analytics will identify that and send the GPS data over to the floor cleaner, which will then clean the coffee spill without any human intervention. So that's the moment in time when two different products and initiatives converge and provide frictionless technology process."
In terms of touchless technology, the airport is looking into gesture-based check-in kiosks, while also making sure it aligns with the two main airlines servicing YWG – WestJet and Air Canada.
Looking ahead to the next 12 to 36 months, Marohn identifies that security queues and wait times will be a key area of focus for the whole industry. "In a year and a half from now, we could be back to some sort of normality in terms of physical distancing. Our entire industry has been struggling in terms of security and wait times and that is going to be our largest pain point."