FTE APEX Virtual Expo 2021 (25-26 May) will once again provide a platform for the air transport industry's most innovative suppliers to showcase their solutions designed to help power the COVID-19 recovery.
Featuring more than 40 progressive suppliers, we have created a pioneering showcase of the latest products and services that can transform the end-to-end passenger experience and business performance, all of which are being exhibited in inventive ways, from virtual showrooms through to live product demos.
Here we highlight the cutting-edge solutions that will be on display in the virtual exhibition hall – from touchless tech and digital health passports to AI and IoT solutions, and new inflight entertainment and connectivity (IFEC) tools.
Diamond Partner 
Panasonic Avionics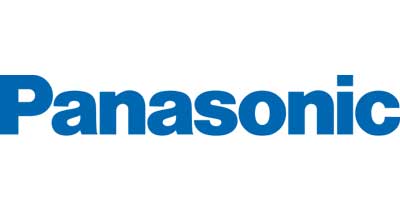 Panasonic Avionics Corporation is the world's leading supplier of in-flight entertainment and communication systems. The company's exceptional solutions, supported by professional maintenance services, fully integrate with the cabin to provide the ultimate travel experiences, resulting in improved quality communication systems, reduced time-to-market, and lower overall costs. Panasonic is sponsoring a series of C-level Fireside Chats on "Relaunching Global Air Transport" which will take place in the Auditorium Conference during the two-day event, with leaders from Turkish Airlines, Etihad Airways, Saudia, WestJet, United Airlines and more sharing their perspectives on the industry recovery.
Platinum Partners 
Axinom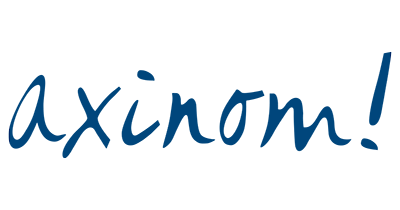 Axinom is a leading digital solutions provider in the aerospace industry. The company's innovative products empower some of the biggest aviation operators in setting up entertainment, connectivity, and Internet of Things (IoT) onboard their aircraft. Axinom's portfolio of digital products focuses on management, delivery, deployment and security of data, services and media content, and enables a variety of use cases such as seatback and wireless inflight entertainment (IFE), live TV, connectivity portals, crew services, and much more.
Burrana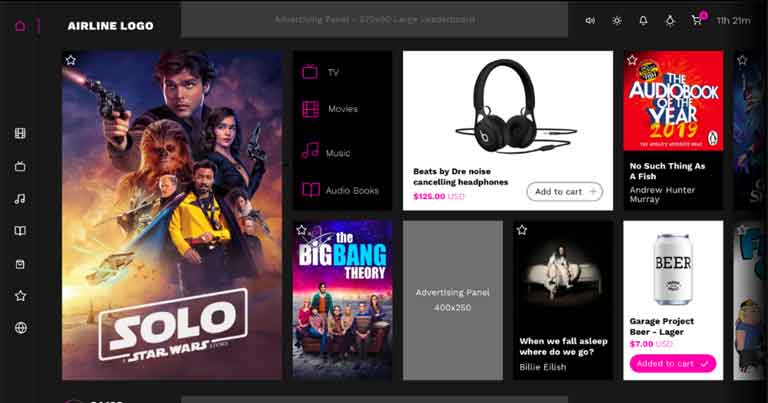 Burrana is formed from a team of aviation professionals with broad industry experience and insight into how to optimise innovation to solve airline challenges. The company aims to enable extraordinary passenger experiences, enhance revenue and operational efficiencies and minimise operational expenditure. Burrana provides the tools for airlines to manage GUI configuration, software updates, application integration, content loads and logistics to finally remove the slow-to-market and costly change requests the aviation industry has been accustomed to. At FTE APEX Virtual Expo 2021, Burrana will showcase its RISE platform, which is powered by a single software stack with shared hardware and a common power backbone allowing one platform to offer airlines the flexibility to mix, match or combine seatback, wireless or overhead IFE with or without in-seat power. Tune in for a presentation by David Pook, Vice President of Marketing & Sales Support, Burrana, who will share insights on overcoming airline challenges in 2021.
Register to attend FTE APEX Virtual Expo 2021 for free >>
BagsID Network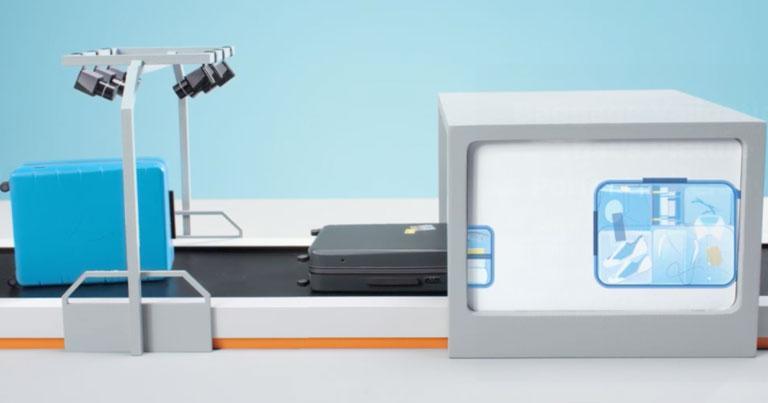 BagsID Network is a baggage identification solution that uses artificial intelligence (AI), deep learning, and computer vision to build smarter baggage solutions for the travel industry. It can detect individual bags by their unique physical characteristics (including scratches, dents and other features) through the technology behind biometrics and photo recognition. No need for solely relying on barcode tags, expensive RFID or other baggage handling processes currently in use. The solution creates less waste, is better for the environment, is more accurate (99% read rate), and can create additional revenue streams through more efficient loading and forecasting.
Global Eagle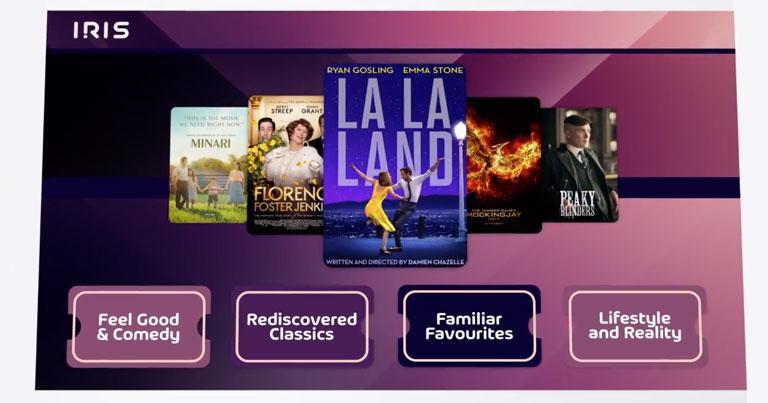 Global Eagle is a leading provider of high-speed connectivity and media solutions for worldwide mobility including airlines, cruise lines, yachts, and mission-critical maritime, energy and government sectors. The company connects and entertains consumers beyond the reach of telecommunications and terrestrial broadband providers, in the air and at sea. Global Eagle's open-architecture and multi-platform satellite network provides customers and the millions of travelers they serve with the industry's most complete offering of in transit entertainment programming, internet connectivity, and digital media services. Among some of the solutions the company will be showcasing at Virtual Expo is Iris – its brand-new cost-effective inflight entertainment (IFE) subscription service for airlines. Iris is already used by more than 20 of Global Eagle's major customers, with most of the company's client airlines converting to the platform by mid-2021. Iris offers a wide variety of premium content, including bespoke customer solution services, to support airline budgets and passenger experiences, while meeting passengers' expectations for high-quality IFE as they return to air travel.
National Aviation Services (NAS)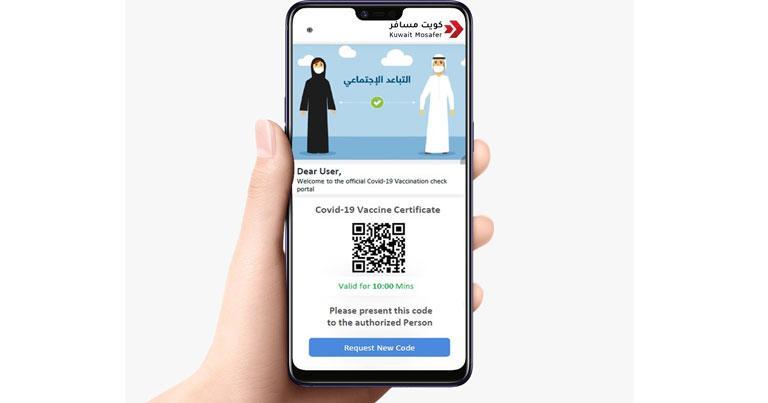 National Aviation Services (NAS) is the leading airport services provider in the emerging markets. With a presence in more than 50 airports and over 8,000 experienced employees across the Middle East, Africa and Asia, NAS offers a range of ground handling services, lounge management, meet and assist services, airport technologies, digital travel solutions, and aviation training. The company serves over 100 airlines and is committed to providing the highest quality of aviation services with a focus on innovation, technology, safety and security. The company recently developed one of the world's first vaccine passports to facilitate travel through Kuwait. The COVID-19 Vaccine Certificate is linked to the Kuwait MOH vaccine records enabling passengers to view or share them where required. This contactless method will ensure faster processing and hassle free travel for all passengers as well as airport and airline authorities. The company's Group CEO Hassan El-Houry will also be taking part in a dedicated Digital Health Passport Symposium, sponsored by NAS, during the show.
Plan3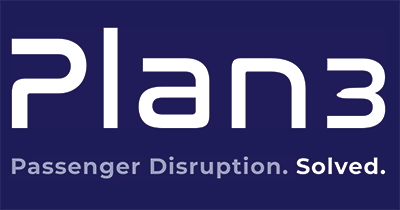 Plan3 is a passenger-focussed disruption management system that puts unrivalled ease of recovery in the hands of disruptions customer care operators. Developed by aviation industry experts, Plan3 solves every aspect of passenger disruption events – flight rebooking, hotel accommodation, ground transportation, vouchers, refunds. With Plan3, airlines easily create and publish relevant options, and passengers can self-serve their way to a seamless onward journey. With zero system integration required to get started, and no set up or flat monthly fees, the solution is designed to provide a best-in-class customer experience while helping recover margins. During the show, Plan3's Chief Commercial Officer Simon Dempsey will host a session on "Digital innovation to drive transformation across an organisation, and to better support passengers in the post-COVID-19 world".
Register to attend FTE APEX Virtual Expo 2021 for free >>
SITA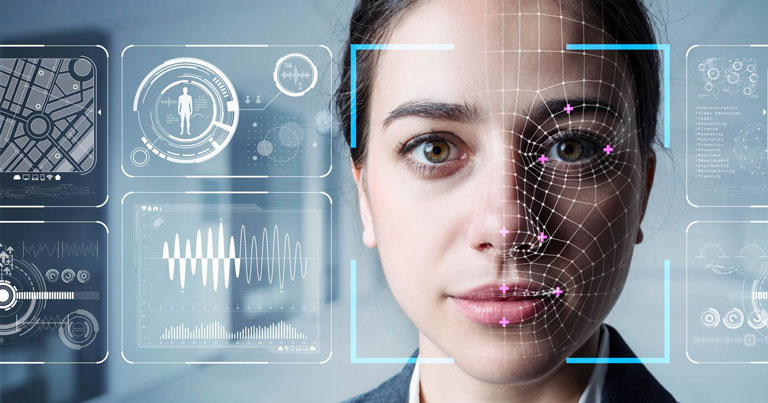 With around 2,500 customers, SITA's solutions drive operational efficiencies at more than 1,000 airports while delivering the promise of the connected aircraft to customers of 18,000 aircraft globally. SITA also provides technology solutions that help more than 60 governments strike the balance of secure borders and seamless travel. SITA's communications network connects every corner of the globe and bridges 60% of the air transport community's data exchange. SITA is 100% owned by the industry and driven by its needs. It is one of the most internationally diverse companies, providing services in over 200 countries and territories. During the event, SITA is co-sponsoring the FTE APEX Biometrics Summit and the company's Head of Technology Strategy Americas, Sherry Stein, will deliver a joint presentation with Betsy Landoll, Innovation & Experience Design, United Airlines on how United has become the first airline in the US to trial a low-touch, biometric-enabled airport experience from check-in to boarding for domestic travellers on select flights.
Vision-Box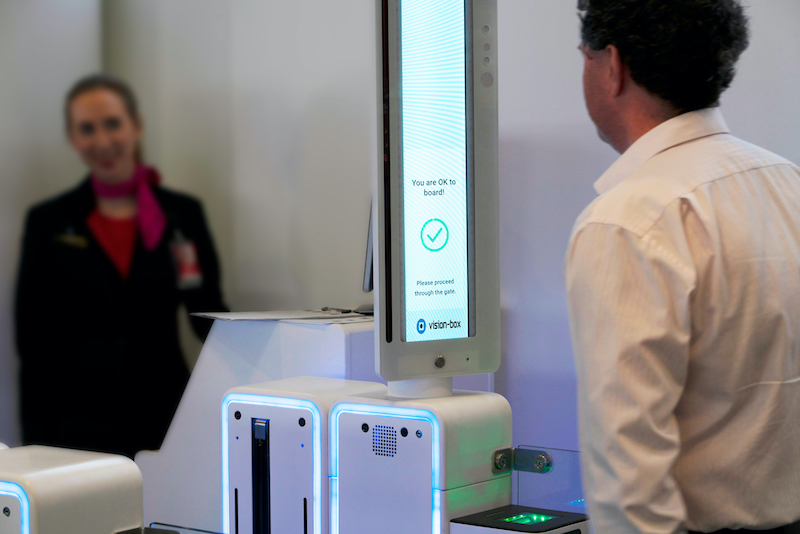 Vision-Box is a multinational company with presence on 5 continents and over 7,000 digital identity solutions used by more than one billion citizens. The company is a world leader in biometrics seamless travel, automated border management and electronic identity management solutions. Vision-Box's technology is present in more than 80 airports worldwide. Responsible for the most relevant advances in the use of biometrics, Vision-Box solutions streamline the passenger experience throughout their journey and improve the efficiency of public services to ensure safety, security and performance. In our OnDemand Speaker Zone, Jeff Lennon, VP Head of Strategic Sales & Global Partnerships, Vision-Box, will deliver a presentation on "Seamless & Safe Travel – Biometrics, Automation & Digital ID: The recipe for economic recovery".
Gold Partners 
CarTrawler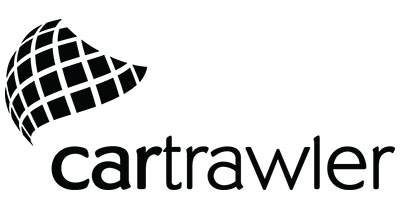 CarTrawler is the leading B2B provider of car rental and mobility solutions to the global travel industry. The company brings opportunities to life through an online marketplace connecting its partners, customers and mobility suppliers. CarTrawler's end-to-end technology platform expands the airline and travel partners' offering to their customers, creating substantial ancillary revenue opportunities. The company provides unrivalled breadth and depth of content worldwide, including car rental, private airport transfer and ride-hailing services. CarTrawler creates innovative, data-led solutions for some of the largest travel brands in the world, including American Express, Alaska Airlines, easyJet, Hotels.com, KLM Royal Dutch Airlines and more. CarTrawler's Chief Commercial Officer, Aileen McCormack, will be joining the FTE APEX Women in Aviation Leadership Summit alongside female leaders from JetBlue Technology Ventures, easyJet, Finavia and Viasat.
Elevation Software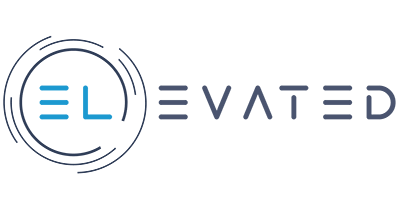 Elevation Software is a product software development company aiming to deliver cutting-edge software solutions where badly needed. Elevation seeks to use their expertise in user experience and technology to dramatically improve customer experience and efficiency for customers. Elevation Software offers fully accessible dynamic solutions and products for the travel industry that empower passengers from check-in to bag drop.
TAV Technologies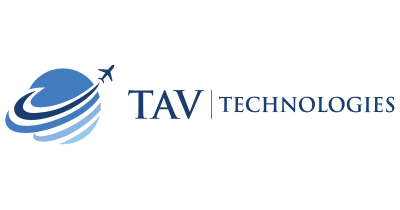 TAV Technologies, a subsidiary of TAV Airports Holding, is a leading technology brand, designing, developing and implementing aviation services and solutions globally. As a visionary technology solution partner, it provides total technology management, delivers best-in class designs & solutions with high customer focus. The company covers all 3 main streams of information technologies in one company – in-house software product development, contractor for complex ICT projects and IT operations management & consultancy. TAV's Smart Airport concept creates a highly satisfactory experience for passengers, airlines and airports by taking full advantage of the latest technologies and innovations. During Virtual Expo, the company will host a Live Demo to present its Next Generation Airport Management solution, Total Airport Management Suite (TAMS), which is a central platform for airport management including all landside and airside processes aligned with existing systems, integrating them into one holistic architecture.
Register to attend FTE APEX Virtual Expo 2021 for free >>
Omnevo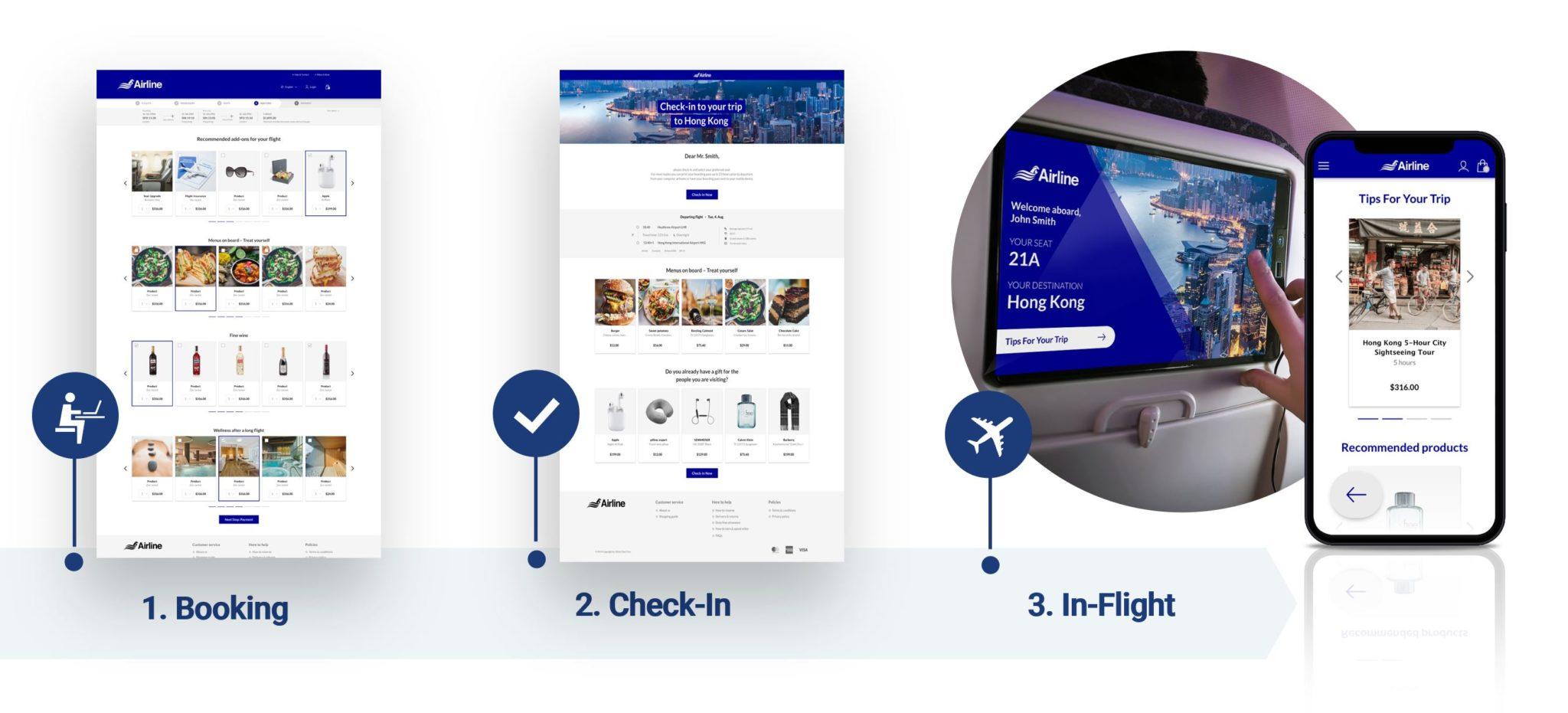 As a subsidiary of AOE's aviation division, Omnevo is characterised by its agile DNA combining technological experience with impressive industry expertise. Omnevo's mission is to power transformation towards digitally-generated ancillary revenues in the global travel business, enabling its clients to increase ancillary revenue and become digital revenue leaders. The company's digital solutions are modular, fully integrated, and adjustable to any existing software, regardless if it serves e-commerce, point-of-sales, or logistics and operations. Omnevo's plug and play solutions cover everything from e-commerce and in-flight sales to catering management, supply chain integration, and analytics. Kian Gould, Chairman of the Board, Omnevo, will take part in the exclusive FTE APEX Business Model Transformation Think Tank – Phase 2: Turning Ideas into Reality to provide a case study on lessons-learned in the e-commerce ancillary space.
PXCom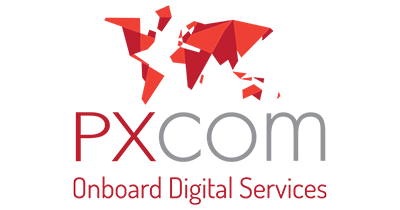 Pioneers in onboard digital communications, PXCom support transportation companies in turning their onboard entertainment platform into a passenger-tailored and monetisable media platform. PXCom is a technical enabler, developing and licensing software applications that are natively integrated into the inflight server traditionally limited to entertainment. Thanks to its solutions, airlines can get the best from their IFE server, turning it into inflight digital services, far beyond plain entertainment. PXCom software solutions now equip more than 300 aircraft, on companies such as Air France, Air Canada, LOT Polish and AirAsia.
Reckitt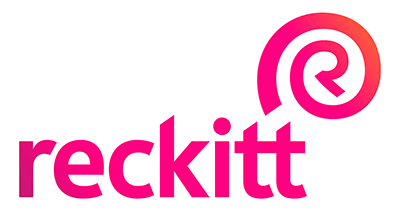 Consumer concern on hygiene & safety is high in the post-pandemic world. Reckitt's brands, Dettol & Lysol, offer end-to-end hygiene protection for passengers & employees on the ground and up in the air through a comprehensive product portfolio, science-based protocols, marketing communication support and behaviour changing messaging. Being the No. 1 disinfection brands globally with a 200-year heritage, these are the names that passengers, travellers and visitors trust. Reckitt's hygiene partnerships with airlines, airports, hotels and events around the world deliver a marked uplift in traffic and perception.
Viasat
Viasat's premium satellite-based internet service empowers global airlines to deploy revenue-generating business models that increase passenger loyalty and satisfaction, and aid business operation effectiveness. Its inflight internet system gives millions of passengers the freedom to stream content; browse, shop, email and watch live sports; and engage on social media. Simultaneously, pilots, crew and operations teams can access meaningful data – at 35,000 feet – using Viasat's software and mobile apps. Meanwhile, the company is kindly sponsoring the FTE APEX Women in Aviation Leadership Summit, which will be moderated by Zeinab Badawi, Presenter, BBC World News, and will provide fascinating insights from senior female figures from easyJet, Finavia, JetBlue Technology Ventures, CarTrawler and Viasat.
Register to attend FTE APEX Virtual Expo 2021 for free >>
Silver Partners 
Astronics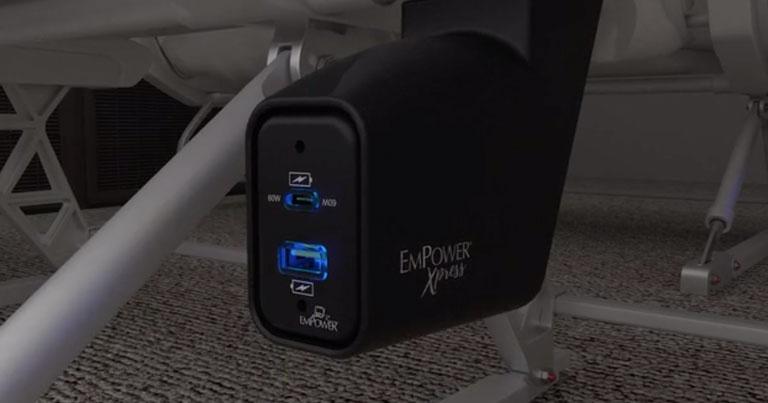 From economy to first class, from cabin to flight deck, Astronics provides a power solution for any scenario. Its scalable EmPower line delivers the safest, lightest, and highest-power system available for use by aircraft passengers and crew. As the aircraft industry's power experts, Astronics has achieved adoption and accolades from an incredible 280+ airlines and IFE suppliers worldwide. The EmPower line-fit and retrofit in-seat power systems are widely regarded as the most innovative, reliable, and feature-rich in the industry.
Aerogroup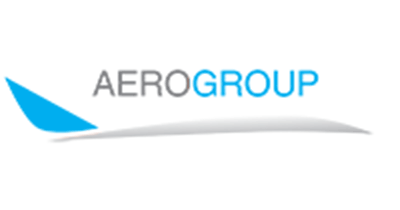 Aerogroup is a multiuse IFE provider with the widest technical and production capacity. The company provides world-class entertainment content for any system and in all languages. Aerogroup's field of expertise in IFE systems includes overhead, embedded AVOD, portable and WiFi Streaming. The company is a hardware and software provider of Mobile Interactive Service Platforms and a CSP of the multiformat international content. Aerogroup was a pioneer in introducing IFE in Russia over 20 years ago and currently works with all major Russian airlines such as Aeroflot, Rossiya, S7 and Nordwind. Since 2019, Aerogroup has also been providing its services to international airlines such as Air Astana and Air Europa. The company has been a member of the Airline Passenger Experience Association (APEX) since 1997.
Airbus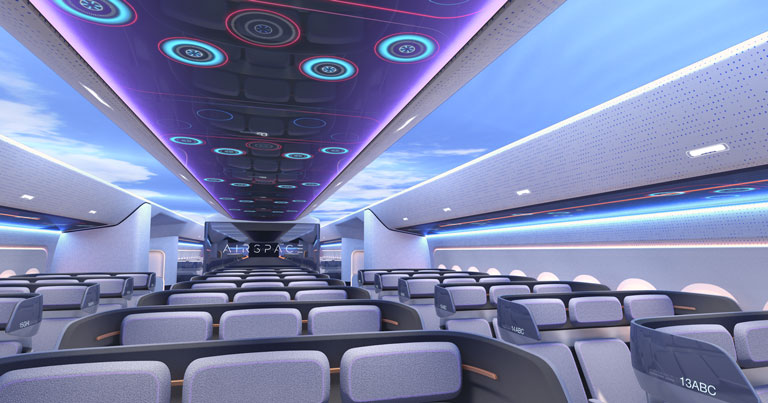 Airbus offers a comprehensive range of commercial airliners from 100 to more than 400 seats which are equipped with the most comfortable and quiet cabins on the market. At FTE APEX Virtual Expo 2021, Airbus will be promoting its Airspace cabin brand as well as various interiors innovations. Airbus is a global company with design and manufacturing facilities for its commercial aircraft products located worldwide.
AirFi.Aero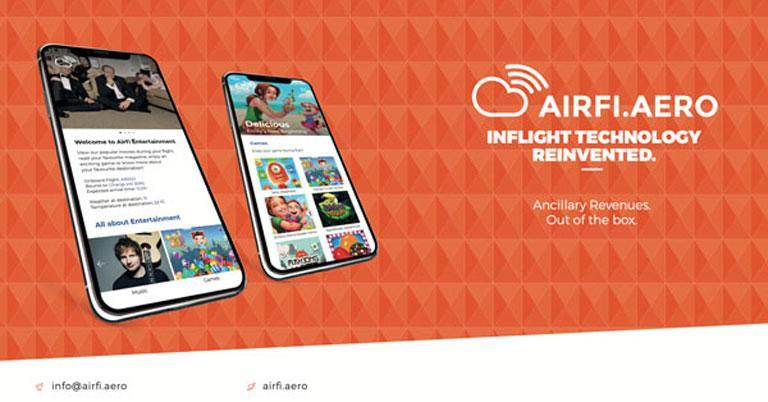 AirFi.aero is an award-winning provider of zero-capex, easily deployable, ancillary revenue and entertainment solutions that are streamed wirelessly to passengers' personal devices. AirFi's solutions improve airlines' bottom lines by integrating seamlessly into existing onboard operations and are suitable for any flight length and every aircraft type – requiring no certification or aircraft downtime. AirFi's integrated passenger engagement and intuitive crew-facing ePOS solution (Connected Crew) can be augmented with its inflight connectivity LEO offering for payment verification and other low-bandwidth data communication purposes. AirFi.Aero has also been recognised in the FTE Transformation Honours List for its collaboration with Scoot, SATS and KrisShop to implement a new way of selling products to passengers inflight. Vimal Rai, VP Global Sales & Marketing, AirFi, will provide some inflight ancillary inspiration from this recent collaboration in the OnDemand Speaker Zone at Virtual Expo.
Euronews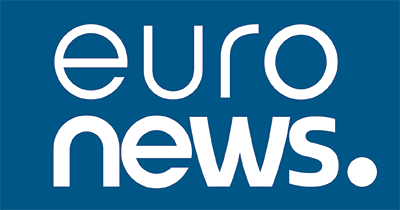 Euronews is Europe's leading international news channel. Its mission is to empower people to form their own opinion. Euronews is unapologetically impartial and seeks to offer a diversity of viewpoints. The media is broadcast 24/7 and boasts 12 distinct language editions. Visit Euronews' stand at Virtual Expo to discover its brand-new product for airlines and airports based on Subscription VOD model, offering customised approach – "pick and play" – based on language editions. Euronews gives unlimited access to its extensive catalogue of content, from business to culture, travel to technology – airlines are provided with full control over the accessibility and usage of the content with no limitations in terms of refresh rates and duration of the playing cycles.
Register to attend FTE APEX Virtual Expo 2021 for free >>
Formia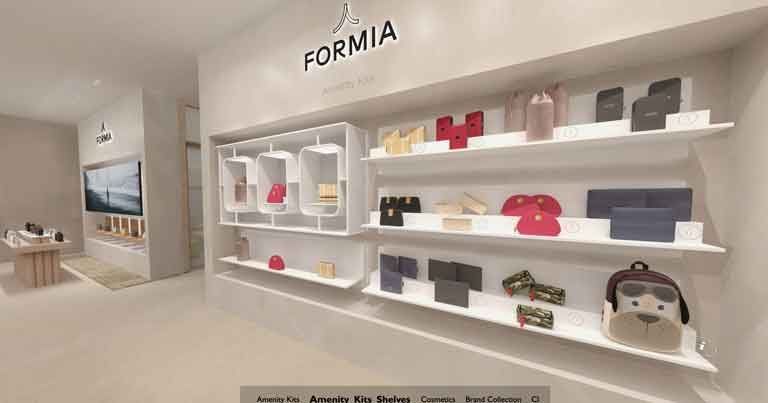 A global leader in the travel industry, FORMIA offers tailor-made, premium guest and in-flight amenities including bags, skincare, textile items and children's products. The company's distinctive approach is founded on creating value, through strong brand partnerships, considered design and boundary-pushing innovation. By designing responsible and meaningful concepts that delight during transitional moments, FORMIA ensures travellers receive a selection of thoughtfully curated products that will inspire time and again.
IFPL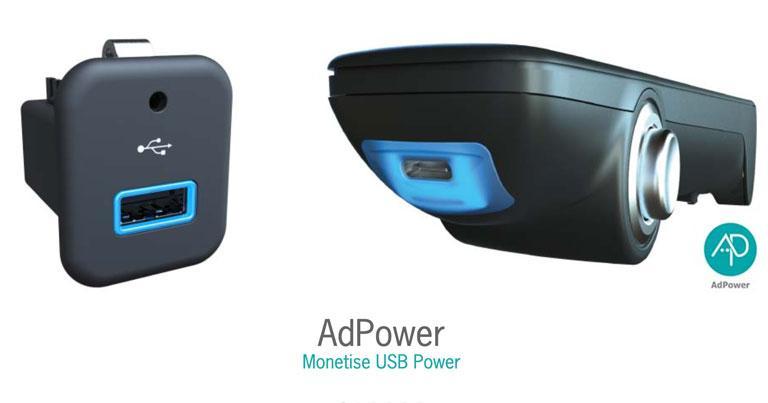 IFPL is an innovative award-winning company specialising in the design and manufacture of passenger interface solutions to the global In-Flight Entertainment and Connectivity (IFEC) industry. Twice winner of the prestigious Queen's Award for Enterprise, the company is unique in its ability to combine industry leading innovation with manufacturing excellence, through a comprehensive in-house capability that enables its clients to transform their ideas, from concept to prototype and then delivered as industrialised, certified and production ready solutions, within months, not years. IFPL provides the largest portfolio of proven IFEC products and services in the sector. The range includes: USB and Wireless Charging power solutions, MagJack, Long Life and Rapid Fit audio solutions, PCUs, NFC/Contactless modules and more.
KID-Systeme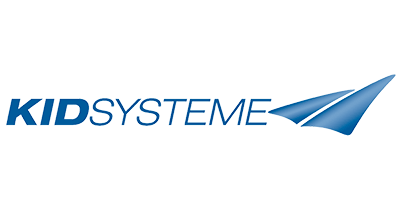 Specialising in the design of aircraft cabin electronics, KID-Systeme GmbH is a dynamic German company with a formula for success. Powered by innovative ideas, KID-Systeme has mastered its mission to engineer cabin solutions and components that offer maximum reliability and system integration at minimum total cost of ownership. The company's product portfolio encompasses seat power, cabin and cargo safety features, on-board connectivity and wireless content services. KID-Systeme supplies the world's leading aircraft manufacturers and is a member of the Airbus Group. KID-Systeme can rely on the support of a global technology leader and benefits at the same time from corporate autonomy.
Moment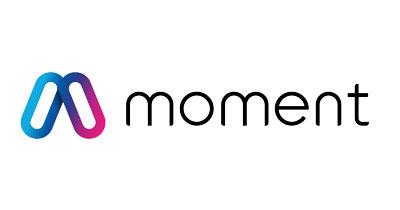 Moment provides smart IFE/C solutions for the aviation industry. Based in Paris, the company designs, manufactures and markets products under the Flymingo banner, a unique range of proprietary solutions to improve onboard experience for passengers and crew members. Flymingo includes: a highly capable portable IFE server, the Flymingo Box providing speedy media streaming; Flymingo Connect – an embedded solution extending capabilities to in-flight connectivity, e-commerce and IoT apps throughout the cabin; Flymingo Lounge – a solution to extend the IFE experience in airport lounges; and MOOD – a unique Modular, Open and OnDemand streaming platform. Moment enables high-end passenger experience while enabling cost-efficient, innovative and fast-to-deploy solutions. Moment has partnered with many airlines around the world, and makes the experience of more than 120 million passengers easier, more pleasant and more connected.
NEC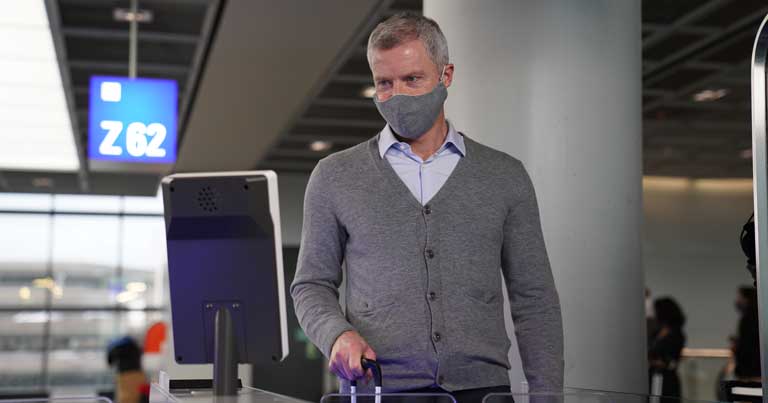 NEC Corporation of America (NEC) is a leading technology integrator delivering one of the industry's strongest and most innovative solution portfolios, including biometrics, security, communications, analytics, and technology solutions. NEC I:Delight, a single, scalable and interoperable platform, helps airlines and airports optimise efficiencies, reduce wait times, and create a more personalised travel experience. NEC has deployed aviation solutions at more than 25 airports around the globe, and works with leading organisations including Delta Air Lines, Star Alliance, SITA, and the U.S. Customs and Border Protection (CBP) to create a safe, touchless and seamless travel experience.
Neutral Digital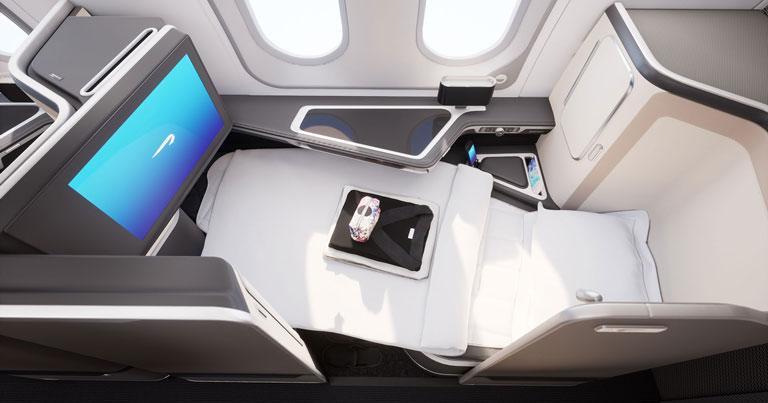 Neutral Digital is an end-to-end digital transformation enabler and immersive content creator across industries. For two decades the company has leveraged business insights and latest technologies to deliver cutting-edge, awe-inspiring work. From marketing experiences and digital training to social media enabled retail ­­– Neutral Digital has an unrivalled track record and skillset. Among some of the company's recent projects in the aviation industry is a partnership with British Airways, in which Neutral Digital created a VR experience focusing on the quality and serenity enjoyed by First Class passengers in the skies. You can find out more about the project here.
Register to attend FTE APEX Virtual Expo 2021 for free >>
Latécoère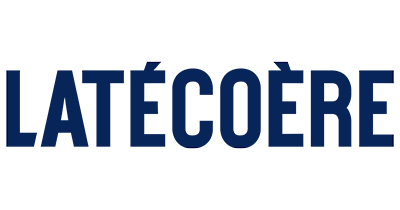 Latécoère is a tier 1 partner to major international aircraft manufacturers (Airbus, Embraer, Dassault, Boeing and Bombardier), in all segments of the aeronautical market (commercial, regional, corporate and military aircraft), specialising in aerostructures and interconnection systems. At Virtual Expo, Latécoère will be presenting its offering in the following three pillars: Video Systems: Leading-edge expertise in cameras, next generation onboard monitors and intelligent sensors integration, ability to form a complete system tailored to specific needs; LiFi by Latécoère: Revolutionising in-flight connectivity, LiFi is the future of the industry for a more sustainable solution and offers the best economical advantage; Simulations & Test Solutions: Powerful developments in test technologies, bespoke test equipment and techniques, able to test the largest to the smallest system.
Origen Air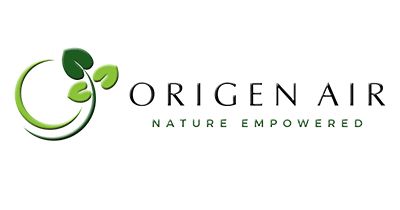 Origen Air is a smart, living, air purification company that filters microscopic pollutants, bacteria, and viruses for enterprises operating within public spaces. It is the only clean-tech company using genetically modified plants (patent-pending) engineered to remove volatile organic compounds ("VOCs"), UV-C Light Sterilisation, certified to kill 99% of airborne viruses (including coronaviruses), and probiotics to restore microbial balance to indoor spaces. Origen Air regenerates and protects indoor air quality (IAQ) for human health, wellness and safety and energy efficiency. Origen Air purifies and protects clients' indoor air quality while driving consumer trust and confidence within their facilities and operations. The company's slogan is "Nature Empowered". The Sentinel, a plant-based, zero waste, autonomous air purifier, includes Origen Air's genetically enhanced Golden Pothos Ivy, virus-killing UV-C light technology and an ultra-high-def digital display. Through subscription services and digital ad revenues, the company supplies and maintains air purification hardware, software, and air quality data.
Brock Solutions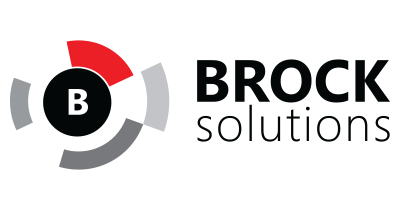 Brock Solutions is a global engineering software and professional services company with industry expertise spanning Manufacturing, Transportation, and Utilities. The company's solutions empower customers to access data, transform operations, drive performance and efficiency, and reduce costs and risk.
PressReader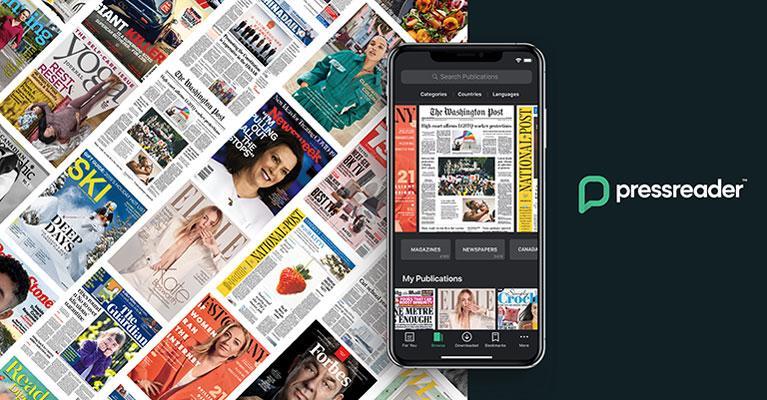 PressReader delivers a premium catalogue of the world's top newspapers and magazines. With over 7,000 titles from more than 120 countries and in over 60 languages, PressReader is a contactless, digital amenity providing solutions to airlines and airport lounges worldwide looking to embrace sustainable and safe ways of operating, and seeking innovative partnerships to help enhance the passenger experience throughout their journey. Many of the world's major airlines already deliver an enhanced travel experience in partnership with PressReader.
Regula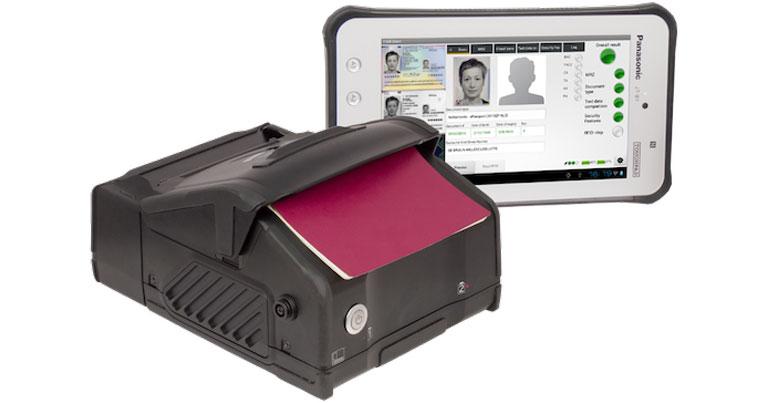 Regula is a software developer and manufacturer of document readers capable of automatic reading and authenticity verification of passports and other security ID documents. Regula is the only company providing complete high-quality analysis of security features that embraces four aspects: manufacturing devices for document authenticity control; developing software for operating these devices, processing, comparing and storing the obtained data; creating information reference systems of travel documents, driving licenses and banknotes; organising training courses on document and banknote authentication. At FTE APEX Virtual Expo 2021, Regula will showcase its recently launched handheld Mobile workstation Regula 7310. A rugged portable device intended for document authenticity and biometric data capture of fingerprint scanning and face matching.
SimpliFlying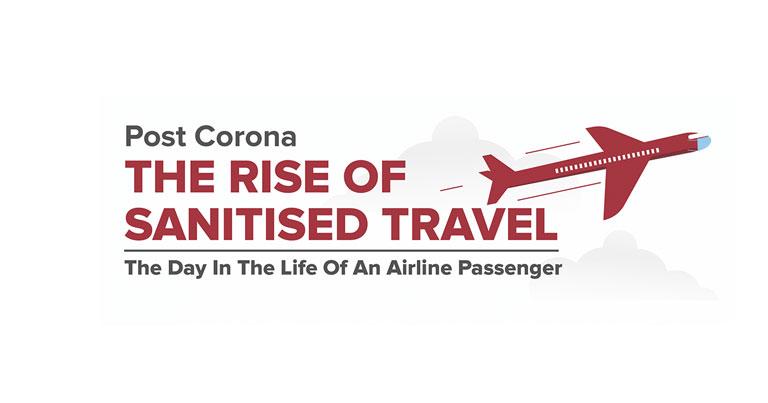 SimpliFlying is a global leader in aviation strategy, having worked with over 100 airlines and airports worldwide since 2008. Since the beginning of COVID-19, SimpliFlying has focused on rebuilding trust in travel through biosafety measures, testing and track & tracing. SimpliFlying led the aviation industry's response to the pandemic through its 'Rise of Sanitised Travel' framework. Headquartered in Singapore, SimpliFlying has staff in Canada, Spain, the UK and Russia. Its growing list of clients includes Volaris, Japan Airlines, Saudia, Cebu Pacific, Turkish Airlines, LATAM, Airbus, Boeing and Toronto Pearson Airport.
Register to attend FTE APEX Virtual Expo 2021 for free >>
Spafax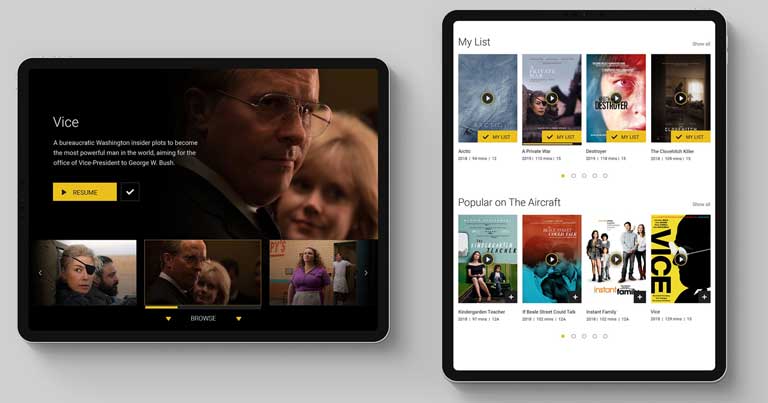 Spafax is a travel media network with one purpose: to entertain, inform and inspire travellers everywhere. Spafax delivers content technology and media assets at scale for the world's leading airlines and curates a vast catalogue of global movies, TV, audio and games across every major entertainment market. Spafax provides brands with unique access to a global network of a billion passengers, across hundreds of touchpoints. The group is headquartered in London with over a dozen offices around the world. As part of WPP, Spafax is the strongest and most stable CSP in the market. Spafax will deliver a number of Live Demos during the show, focusing on everything from content pricing and building smarted content to unlocking the potential of cloud automation and next generation IFE personalisation.
Startup Partners 
Aeroficial Intelligence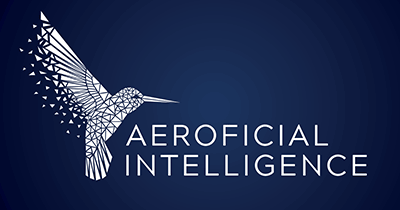 Aeroficial Intelligence is a global leader in surveillance data analytics, increasing efficiency in air traffic management. The startup's innovative products, services and solutions are provided to civil aviation authority, air navigation service provider, airport and airline customers. Aeroficial Intelligence's fields of application range from increasing capacity of existing airport and airspace infrastructure, aircraft ground movement optimisation, emission reduction, to automated KPI reporting.
Fetcherr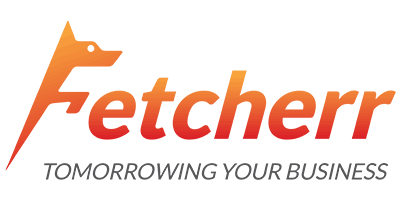 Fetcherr is a pricing intelligence company, with its ground-breaking new AI technology that tackles the airlines' biggest challenge – pricing and revenue management. Fetcherr has developed an AI-based demand prediction & continuous pricing system, that enables organisations from traditional markets, such as aviation, hospitality, cargo & logistics to migrate to advanced continuous AI-based decision making. Fetcherr's AI engine for automated price prediction and fare optimisation utilises DPNN (Deep Price Neural Network) and the latest in computing algorithms.
ICARUS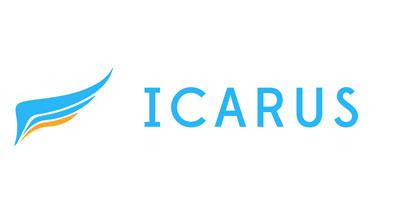 ICARUS aims to deliver a novel framework and architecture that leverages data, primary or secondarily related to the aviation industry, to help companies and organisations whose operations are directly or indirectly linked to aviation (e.g. airports, airlines, IT aviation companies, aircraft equipment industries, extra-aviation service providers, tourist agencies, health and epidemics monitoring agencies, etc.) to simultaneously enhance their data reach, as well as to share / trade their existing data sources and intelligence, in order to gain better insights into airplanes', airports' and passengers' quantified selves and contribute to improving their operations and increasing passengers' safety and satisfaction. Big Data from airlines, airports, aircraft, and extra-aviation service providers, combined with open linked data (e.g. for weather, environment, population, etc.) have the credentials to reassess the mentality of the aviation ecosystem, by early predicting critical failures, and maintenance needs, optimising flight paths, rescheduling routes at real-time, improving operational efficiency, serving a seamless ground/air passenger experience, safeguarding the environment, and monitoring safety and risk threats.
UnDelay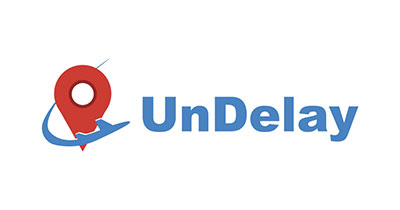 UnDelay has developed proprietary hardware technology which converts hundreds of radio conversations into text simultaneously. With this data, airlines, airports and travel companies can find out if a flight will be delayed before that delay is reported.
Global Travel Matters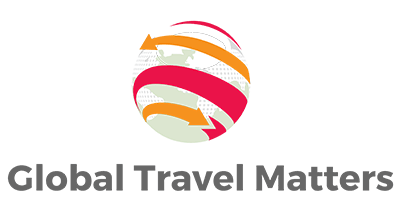 Global Travel Matters is an aviation consulting company renowned for its management expertise and hands-on collaboration across a distinct number of operational disciplines. The company helps its clients to overcome a diverse set of challenges through ubiquitous problem-solving advice to specialised technical examination to improve their strategic positioning and financial efficiency.
Register to attend FTE APEX Virtual Expo 2021 for free >>
Event Partners 
APEX/IFSA 

As a global non-profit and one of the world's largest international airline associations, the Airline Passenger Experience Association (APEX) accelerates the industry with the backing of nearly every major airline and valued supplier. In conjunction with both the International Flight Services Association (IFSA) and Future Travel Experience (FTE), APEX serves the full spectrum of the end-to-end travel experience. The International Flight Services Association (IFSA) is a global professional association created to serve the needs and interests of airline and rail personnel, caterers and suppliers responsible for providing onboard services on travel routes around the globe. IFSA's membership is dedicated to the advancement of the multi-billion-dollar inflight services industry. In order to serve the needs of the membership, IFSA works to grow global airline engagement, positively influence regulations to best serve the industry & passengers inflight, and strengthen the voice of the industry.
Onboard Hospitality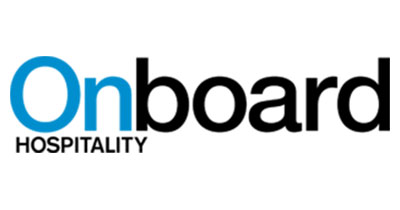 Onboard Hospitality is the leading trade magazine for the airline, rail and cruise hospitality industry worldwide. It is a vibrant hub of news, views and conversations for the buyers and suppliers of onboard catering, comfort, technology and entertainment. Onboard Hospitality doesn't just cover industry news but also aim to help form industry opinion, identify and share trends and innovations, and be the place people come to for ideas and inspiration. The magazine is produced four times a year in the UK to coincide with the industry's major shows and conventions including WTCE, APEX, AIX, IFSA, MHA, APOT and InnoTrans. Its readers include major decision makers, key purchasers and suppliers of inflight, rail and cruise hospitality services. Each issue features show previews and reviews together with exhibitor profiles and floor plans, plus news, interviews and features.
FTE Creative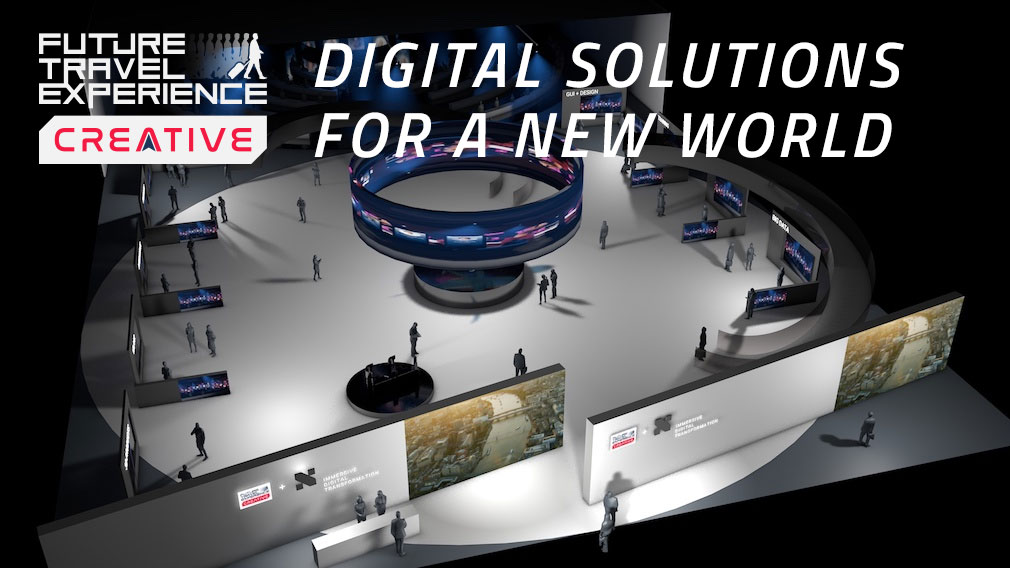 Showcasing your products and services, delivering training, and hosting meetings, workshops and seminars pose new challenges in the post-pandemic world in which opportunities to meet in person are few and far between. To help you overcome these challenges, Future Travel Experience (FTE) has launched FTE Creative – an all-encompassing portfolio of digital products and services that can help your business thrive in today's digital-first environment. This full-service creative agency offers companies of all sizes an outstanding range of digital tools to help them showcase their products and services as effectively and interactively as possible. With capabilities ranging from bespoke digital sales/marketing lounges and interactive product showrooms through to VR and AR training platforms, FTE Creative is your one-stop shop for all things digital.
FTE Innovation & Startup Hub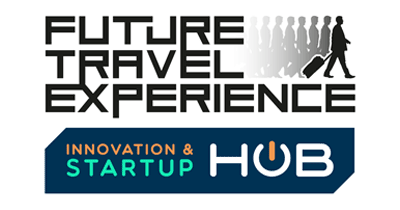 The FTE Innovation & Startup Hub brings together the most forward-thinking corporates, startups and scaleups in the air transport industry, and provides a unique platform for them to share expertise, collaborate and deliver positive change. In short, the FTE Hub is the industry's only network designed for the organisations and individuals who are at the forefront of innovation in the aviation sector. Our membership currently includes a selection of the world's most innovative airlines and airports, as well as more than 350 pioneering startups and scaleups from around the world.