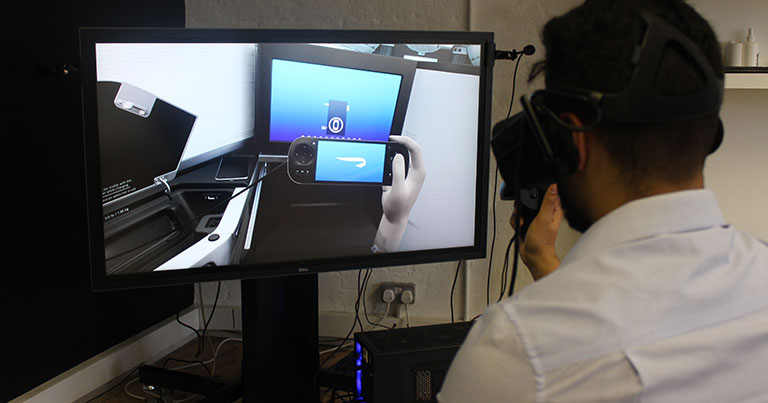 Technology is playing a vital role in the advancement of the aviation industry and it is no surprise that airlines and airports are using digital enhancements to improve the overall customer experience. Virtual reality (VR) is one of many technologies the industry is tapping into as it looks towards the future. Future Travel Experience's Mohammad Bhimani met with Neutral Digital's Chief Operating Officer, Greg Caterer, to explore the company's VR capabilities, which recently hit the headlines thanks to their work with British Airways.
Speaking to Caterer, FTE learnt that the company base, which is tucked away in the heart of East London, was established as an architectural visualisation studio, and with an existing in-house team of architects this translated well into its venture into the aviation sector. With VR gaining more traction in the industry, Neutral Digital has been able to expand its aviation portfolio, with clients now including Air Canada, Cathay Pacific and BA. Most notably, the company delivered the VR experience behind British Airways' new business class Club Suite, for which the technology helped to exhibit the product to consumers first-hand before its actual deployment on board.
Daniel Taylor, Brand and Marketing Content Manager at British Airways, said: "Virtual reality has transformed the way we showcase our product. In 2019, British Airways launched Club Suite, a new business class seat and layout introduced for our new Airbus A350 aircraft. VR provided us with an immersive way of bringing this new product to life and engaging both external and internal audiences. The project was initially built for press events and for our own crew familiarisation of the new product and layout. But we've since found it to be invaluable across the whole marketing ecosystem. The tool has allowed us to quickly create visual assets including photography, film and 360° content that we have used across various marketing channels."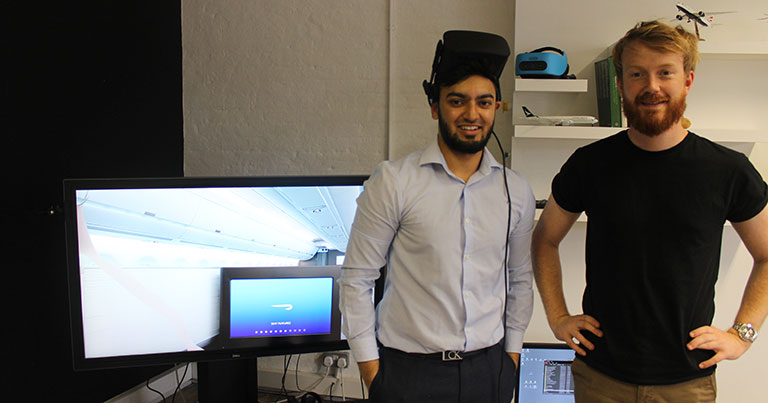 Storytelling is no longer just about what you want the user to see but how you want the user to feel and this is an important aspect to consider, especially in a highly competitive market where airlines must compete to differentiate themselves from one another, Caterer explained. In order to create an onboard VR experience, the team at Neutral Digital takes detailed images of a grounded aircraft, by taking both interior and exterior images as a digital asset, which is then shaped and transformed into a visual and immersive cabin experience for passengers.
The company is now looking to diversify with VR holding a multitude of other potential benefits. For instance, training no longer has to be an entirely physical activity at a flight training centre or onboard a grounded aircraft. While VR cannot yet act as a full replacement for training activities, it is very complementary and can help staff put theory into practice. Perhaps most importantly, it carries a 75% memory retention rate – this is the same figure when conducting an activity physically, whereas only around 20-30% of information received by textual or lecture-based methods is actually remembered.
Caterer enthused that VR will be a core business process for most airlines within the next five years. As a communication, memory retention, visualisation and training medium packed full of user benefits, the immersive technology provides a glimpse of what the future for this exciting sector holds.
Looking ahead, BA's Taylor said: "The possible applications of virtual reality across British Airways are endless. In marketing, we are excited to continue the exploration of how VR can bring our products, services and even destinations to life. We're also very proud to be one of the first airlines to prove this technology's potential, and it cements our commitment to innovation and the customer experience."
Look out for Part 2 of this feature next week, in which Future Travel Experience will review the new British Airways business class Club Suite.