In partnership with the FTE Innovation & Startup Hub, the recent FTE APEX Virtual Expo 2021 provided an opportunity for some of the most forward-thinking startups and scaleups in the travel tech space to showcase their innovative solutions. From AI-based baggage identification and self-service tech to data management and sustainability solutions – see how these nine startups can help the industry bounce back from the COVID-19 pandemic, create additional revenue streams and enhance the end-to-end passenger experience.
BagsID Network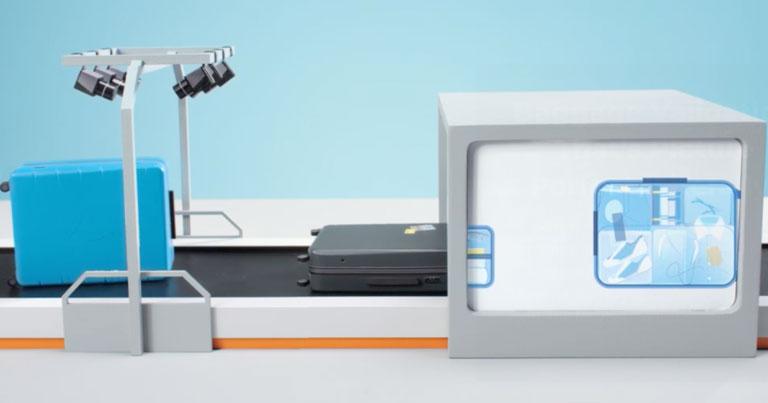 BagsID Network is a baggage identification solution that uses artificial intelligence (AI), deep learning, and computer vision to build smarter baggage solutions for the travel industry. It can detect individual bags by their unique physical characteristics (including scratches, dents and other features) through the technology behind biometrics and photo recognition. The solution creates less waste, is better for the environment, is more accurate (99% read rate), and can create additional revenue streams through more efficient loading and forecasting. The solution can detect individual bags by their unique physical characteristics (including scratches, dents and other features), using biometrics and photo recognition, and is a promising replacement for barcode and RFID. "The idea of BagsID started pre-pandemic and we are very pleased that, despite these challenges, the airport and airline industry is still eager to make change and collaborate," says Marlon van der Meer, founder and CEO of BagsID Network. "Legacy baggage identification solutions are in their final stage of their lifecycle and RFID is not taking off for obvious reasons. It is simply too expensive and applications are too limited. Data extracted out of images is the key for new possibilities. We are here to be that solution, and we are here to stay. Baggage has an enormous impact on passenger experience, revenue, and on the environment, yet it is often a deliberately overlooked part of the air travel industry. BagsID will change that."
Plan3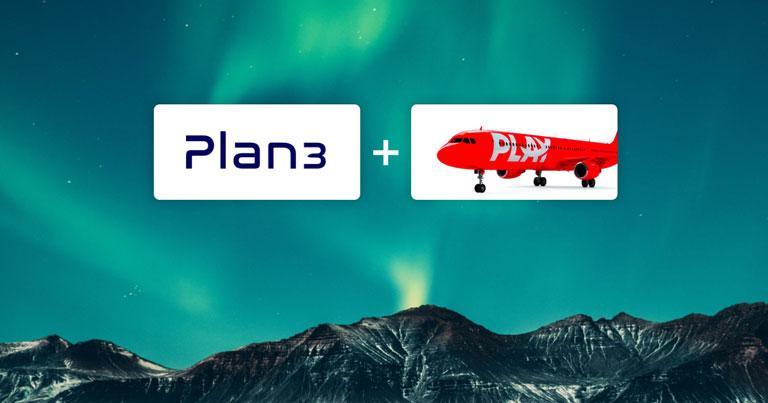 Plan3 is a passenger-focused disruption management system that puts unrivalled ease of recovery in the hands of disruptions customer care operators. Developed by a team of aviation industry experts, Plan3 solves every aspect of passenger disruption events – flight rebooking, hotel accommodation, ground transportation, vouchers and refunds. With Plan3, airlines easily create and publish relevant options, and passengers can self-serve their way to a seamless onward journey. With zero system integration required to get started, and no set up or flat monthly fees, the solution is designed to provide a best-in-class customer experience while helping recover margins. The startup recently announced a new partnership with Icelandic carrier PLAY, which will utilise Plan3's system to manage disruptions, delivering an enhanced passenger experience to customers in the eye of disruption events, such as volcanic eruptions, which can be common in Iceland.
Origen Air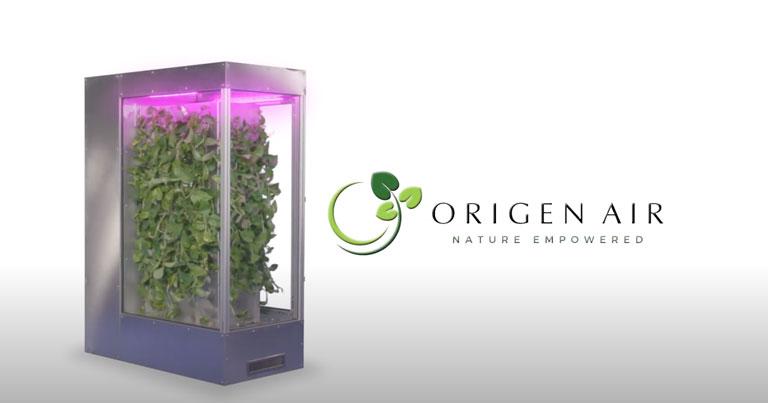 Origen Air is a smart, living, air purification company that filters microscopic pollutants, bacteria, and viruses for enterprises operating within public spaces. The company has introduced the Sentinel, a plant-based, zero waste, autonomous air purifier, which includes Origen Air's genetically enhanced Golden Pothos Ivy, virus-killing UV-C light technology and an ultra-high-definition digital display. Through subscription services and digital ad revenues, the company supplies and maintains air purification hardware, software, and air quality data.
UnDelay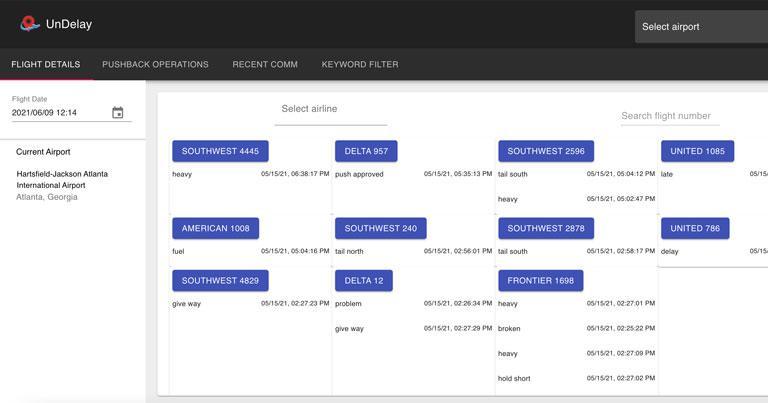 US-based UnDelay has developed a proprietary technology that converts hundreds of radio conversations into text simultaneously. With this data, airlines, airports and travel companies can find out if a flight will be delayed before that delay is reported. The startup has received an investment from Georgia Tech and the Chris Klauss' Fund to enhance aviation technology to reduce flight delays and improve overall air and ground traffic performance at airports. Referring to his participation at FTE APEX Virtual Expo 2021 on 25-26 May, CEO Safir Monroe, commented: "Attending the Future Travel Experience conference was a good platform to meet industry airline and airport executives, such as SunExpress, with whom we are progressing for a pilot project. UnDelay's AI driven,  machine learning technology, is the fastest airline communication data aggregator that determines the cause of the aircraft delay. Unlike our competitors, it can determine in real time events such as bird strikes, plane pushback approval, taxi departure, engine problems or if there is an upcoming delay discussed before an official report is released. This enables a robust action response by respective ground operative departments to fix the cause of the delay faster."
Elevation Software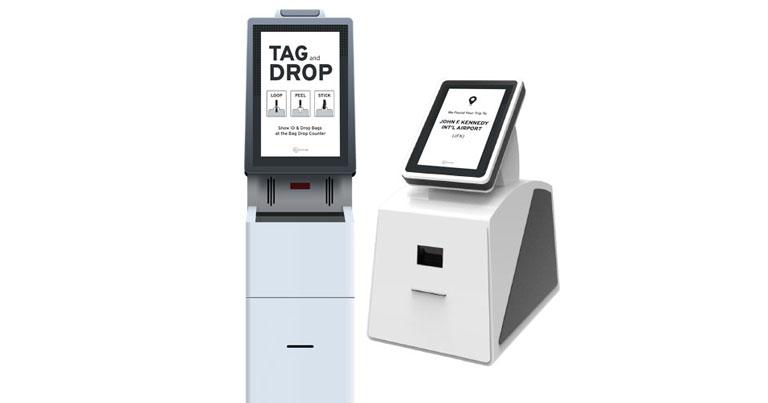 Elevation Software, a high-tech Denver-based airport and airline-focused software company, is a fully owned and operated subsidiary of Blndspt Consulting. Together the two companies aim to bring cutting edge solutions to the aviation industry. More recently, the companies which are members of the International Air Transport Association (IATA), have led the effort to architect and launch the new airport Common Use Self Service (CUSS) specification which is expected to advance the use of self-service at airports. "Through partnerships with thriving US carriers like Frontier Airlines, Elevation Software is now a pivotal mainstay in some of the largest airports in the country," explains Steve Tate, Chief Technology Officer at Blndspt Consulting & Elevation Software. "The Elevation Suite enables airlines to process passenger loads well beyond that during pre-COVID-19 times. And with cutting-edge products now hitting airports, new and interesting mobile passenger experiences can finally emerge. Processing significantly more passengers through self-service mediums continues to allow expedited and safer journeys through crowded check-in lobbies."
Global Travel Matters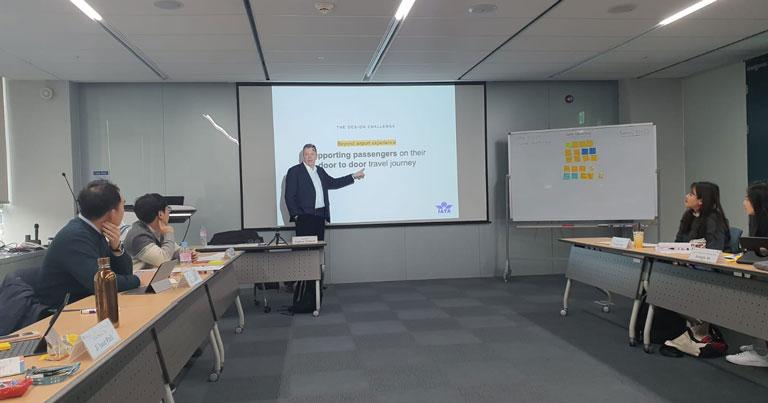 Aviation consulting company Global Travel Matters (GTM) is renowned for its management expertise and hands-on collaboration across a number of operational disciplines, including ground handling activities, cost reduction strategies, resource optimisation, performance development and digital and self-service deployment projects. The UK-based startup focuses on helping its global portfolio of clients overcome a diverse set of challenges through problem-solving advice and specialised technical examination to improve their strategic positioning and financial efficiency. Leading the company is Owner & Founder Steve Tarbuck, who is a widely acknowledged aviation professional, having held management positions with low-cost carriers including Go Fly Limited, Ryanair and Sterling Airlines, as well as full-service carriers Qatar Airways and Brussels Airlines. He explains: "Our objective is to help companies become more financially and operationally efficient through design thinking, creativity, working smarter and doing more with less." In the last five years since its inception GTM has worked on a number of extended assignments with Dublin-based PlaneConsult for Mexican ultra-low-cost carrier VivaAerobus, as well as Saudia and Irish regional start-up carrier Emerald Airlines who will be operating the Aer Lingus regional franchise from the end of 2022. Additional customers include WOW air, Flight Register, Ink Aviation, and many more. Moreover, as an IATA accredited instructor, Tarbuck delivers training and facilitates workshops focusing on re-imagining the passenger experience through service design thinking.
Fetcherr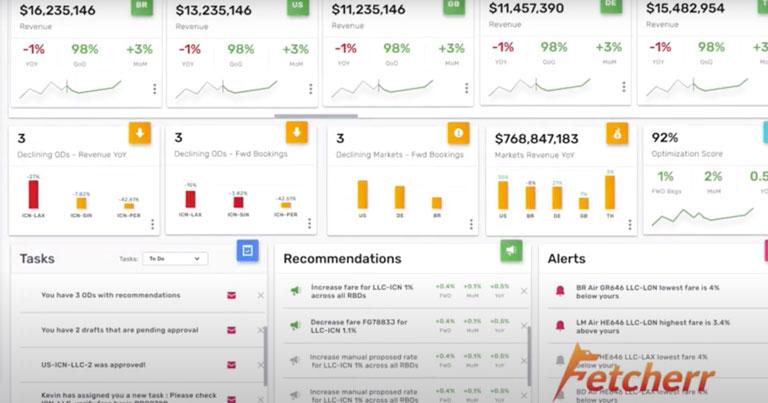 Israeli startup Fetcherr has developed a ground-breaking artificial intelligence technology that tackles one of the biggest challenges for airlines – pricing and revenue management. Its AI-based demand prediction and continuous pricing system enables organisations to migrate to advanced continuous AI-based decision making. Fetcherr's technology is highly innovative in the field of artificial intelligence and is based on models that are currently utilised in sophisticated markets such as algorithmic trading and financial markets. CEO and Founder Roy Cohen explains: "Fetcherr's live product is probably the only real-time system today in the aviation market that proved to accurately predict demand and enable better decision-making abilities such as continuous pricing, fare filing and soon fare management." The company has recently undergone a successful validation in the aviation market with a leading Asian carrier, in which the system demonstrated accurate six-month demand forecasting capabilities even during the COVID-19 pandemic. Following the validation, Fetcherr says that it currently has partnerships with 18 airlines in the pipeline, and it expects to make its product available for both legacy and low-cost airlines by the end of 2021.
ICARUS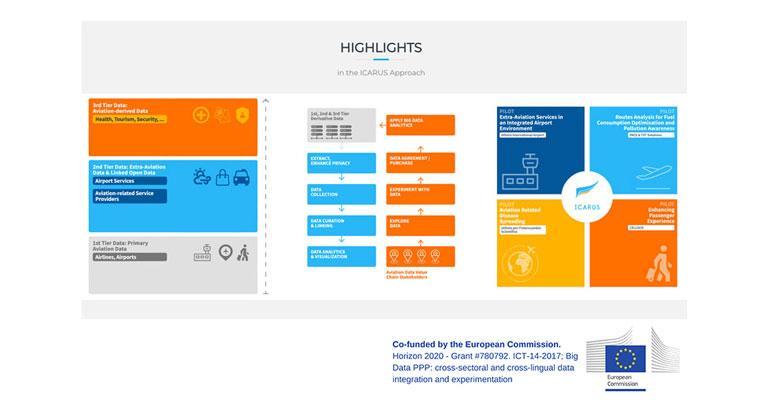 Co-funded by the European Commission, the ICARUS project aims to deliver a novel framework and architecture that leverages big data to bring innovation and collaboration across currently diversified and fragmented industry players. Among the partners taking part in ICARUS is Athens International Airport, which has undertaken trials of various descriptive and predictive analytics to address core airport capacity challenges, such as flight delay prediction, capacity modelling, airport traffic forecasting and slot allocation. According to the airport, data analytics has allowed it to discover hidden patterns and implicit relations between operations and scheduling. Participating in the project is also IT company Cellock, which has utilised the platform to examine real-life scenarios, addressing two main airline pain points – predicting on-board sales and optimising tray loading. The analysis was conducted by using historical data from buy on board (BoB) retail and food & beverage (F&B) inflight sales, the number of passengers, airplane loading for F&B, flights discrepancies, as well as other related external data, such as weather data and flight status data. Haris Zacharatos, CEO of Cellock, explained that ICARUS has helped Cellock and especially its BoB product to provide unique new features to its customers. The second scenario that was put to the test was to predict profitable discounts and offers to increase inflight sales. For this purpose, Cellock trained a machine learning algorithm to predict the number of inflight product sales, aiming to optimise tray loadings, minimise in-cabin waste, and therefore reduce CO2 emission rates. The passenger experience was indirectly enhanced by providing product sales and bundle offers on F&B and duty free products already available on board, that were related to the travellers' overall journey or destination.
Aeroficial Intelligence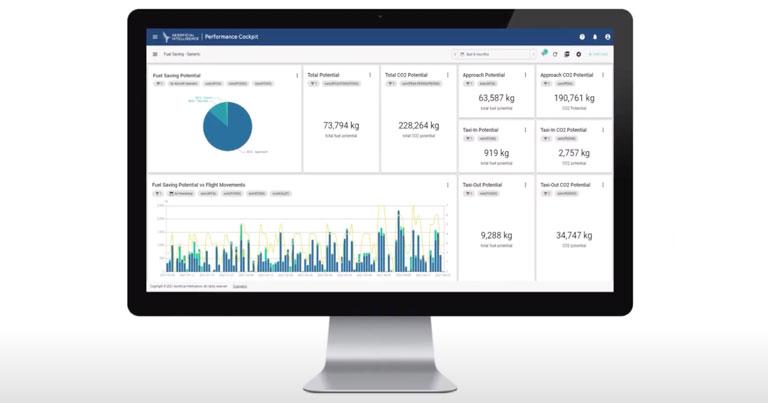 Aeroficial Intelligence is a software company providing optimisation solutions to airlines, airports, civil aviation authorities and air navigation service providers. The startup's Performance Cockpit data analytics solution has been designed to increase runway capacity and throughput, better utilise airport infrastructure, save emissions and costs in operations. The solution has been deployed by the Qatar Civil Aviation Authority to enhance capacity and runway throughput at Hamad International Airport and help increase efficiency. The company has also recently introduced its latest product, called Queue Analyser, which aims to streamline departure processes and reduce emissions on the airside.
Remember, there is still plenty of time to explore the Virtual Expo platform, as it remains open as a resource until 23:59 BST on 25th June 2021. The exhibition hall remains open and is free to access for all. Access the virtual platform here.
Interested in joining the FTE Innovation & Startup Hub?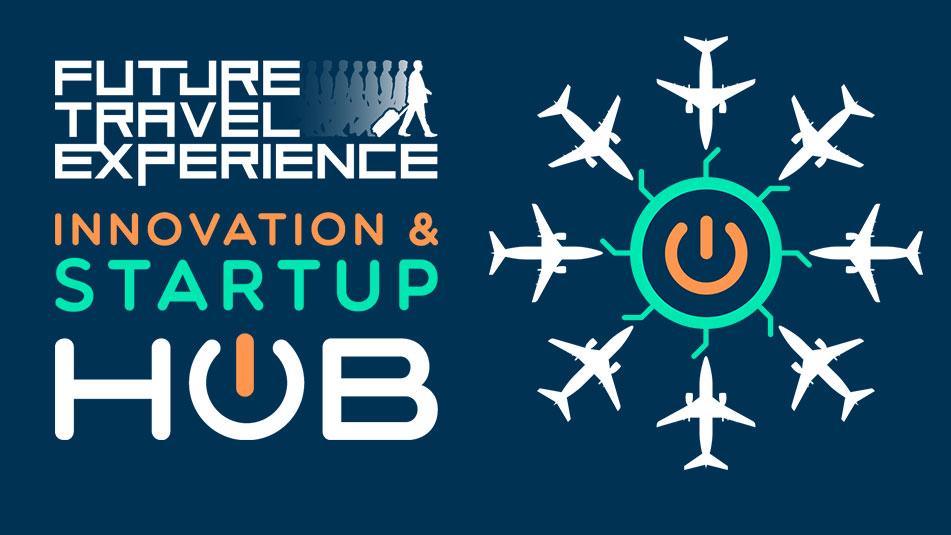 The FTE Innovation & Startup Hub brings together the most forward-thinking corporates, startups and scaleups in the air transport industry. It provides a unique platform, through our physical and virtual events, for them to share expertise, collaborate and deliver positive change, especially during these challenging times. Corporate Partners include the likes of Pittsburgh Airport, CVG Airport, Southwest Airlines, Marubeni Corporation and many more.
Interested in joining as a Corporate Partner or a Startup Member? Contact us to learn more >>