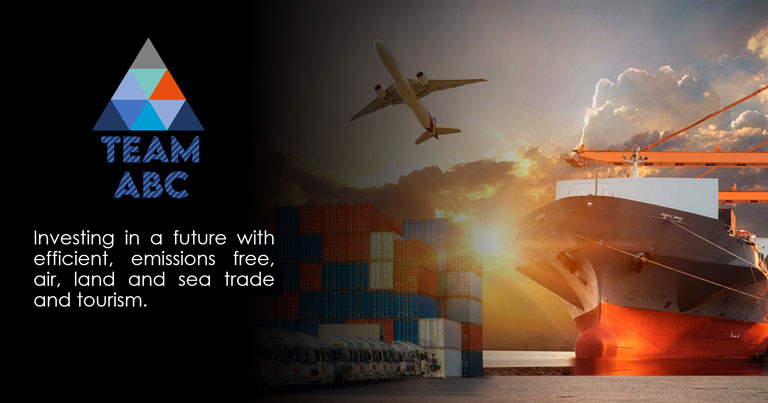 In recent years, venture capital investment in the travel tech space has grown substantially. One company that has recently joined this trend is Team ABC – an international venture capital fund that invests in sustainability and digital transformation in the transportation and tourism industries.
At the helm of Team ABC are industry experts including Aurelius Noell, former CCO of LEVEL and Viva Air; Clyde Hutchinson, founder of Viva Air Labs; and Brian Marrinan, co-Founder of Propeller and Board Member for the Market and Economic Group of Aerospace Technology Institute and UN Sustainable Blue Economy Finance Initiative.
Following the announcement that Team ABC has joined the FTE Innovation & Startup Hub as an Enterprise Partner, FTE caught up with Aurelius Noell to discuss his journey from an airline executive to a startup investor, what Team ABC is looking for in a startup, and how the fund is seeking new solutions to tackle sustainability.
Noell is no stranger to the startup world, having previously focused on finding startup businesses that could help solve the inherent complexities of the aviation industry. He explains: "I have already been involved in investing in startup businesses when working at Viva Air. Clyde and I jointly created Viva Air Labs, which focuses on startups solving problems in the aviation space in Colombia and Latin America. Before that I was also leading the efforts to find startups that could solve problems for Viva Air in Mexico. This was really the introduction to travel and aviation startups and I learned more about what they can do for different players in this industry."
He continued: "When COVID-19 hit, we knew it was more important than ever to provide support to the travel tech startups that will lead the industry out of the economic downturn in the next few years."
Indeed, Team ABC has already begun to invest capital into startups, recognising that support is needed urgently. The company made its first investment in April 2021 into Yieldin, a provider of next-generation, self-learning revenue management (RM) software. Noell shares that another two investments have been made and two startups are in due diligence and will be added to the portfolio in the near future.
Access to a rich travel and transportation ecosystem
By accessing their rich travel and transportation ecosystem as well as extensive industry partnerships, Team ABC's partners aim to reduce early-stage risk by supporting entrepreneurs in finding initial customers and ecosystems for their products. "We have a lot of contacts in the aviation and transportation world. I have spent 10 years in Central and South America, five years in Mexico and five years in Colombia, so I have a good network over there. My colleagues have an excellent network in Ireland and they're both mentoring startups across the EU. So, with Team ABC you buy this network, as well as our insights into the travel and transportation industries. Having worked across several companies in the travel sector, I recognise it is very valuable for startups to learn how the procurement process works in a big company."
For Team ABC, however, investing in startups goes far beyond just simply providing a positive return on investment. It's about the opportunity to make a positive impact in the world, explains Noell.
Using data to address sustainability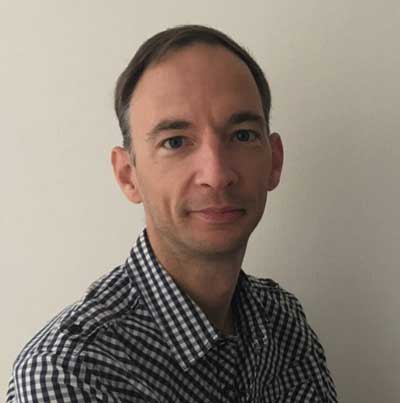 A big topic for Team ABC is sustainability. The company highlights that transport accounts for about 64% of global oil consumption, 27% of all energy use, and 23% of the world's energy-related CO2 emissions, so the partners are on the lookout for startups that can help tackle the climate crisis through digitalisation. "Sustainability is a trend a lot of companies are jumping on right now, but if you dig deeper, there's actually a lot of different aspects to it. We decided to approach sustainability from a data perspective and specifically how data is currently being used by companies and policy makers to find the most desirable outcome for stakeholders and for society."
He explains: "For instance, a lot of companies have implemented ways to tell you that you have consumed or omitted certain amounts of CO2, but if you look at how this information comes together there are different ways to calculate it and that determines the amount that has been shown to you. So, one investment that we are currently closing is in a company that tries to set the standards to use the data that is available in order to really calculate what your footprint is, and what resources you consume on a journey from A to B. We like these kinds of cases where companies take existing and new data and then help to solve a problem in a very specific way."
But beyond having a great idea, Noell also shares that there is a key criterion the team uses to evaluate a startup. "I have about two decades experience internationally and I was lucky to be able to recruit teams in these airlines. What you want from these teams is flexibility, openness, and the willingness to discuss solutions," he explains. "So, I'm looking at this when I evaluate an idea or a founding team – do people have this ability to be flexible? They also have to be able to live with rejection and build on it. This for us is a tell-tale moment when we see if the founders have the capacity to grow their business into a serious environment. Diversity is another factor – most of the problems we address today are global issues, so companies need to be able to adapt to every region. And also, let us have a look at the capital structure so that we can see if you really have an idea and a plan on how to scale the business.
"Last but not least, we love if people come in teams. A one-man show is often difficult, so you often need a co-pilot that will help you with the business. If you can align the stars in these areas, then you already get a good idea of whether the business can take off."
He also added that having a prototype that demonstrates how the technology works is another great way to show the potential of the solution.