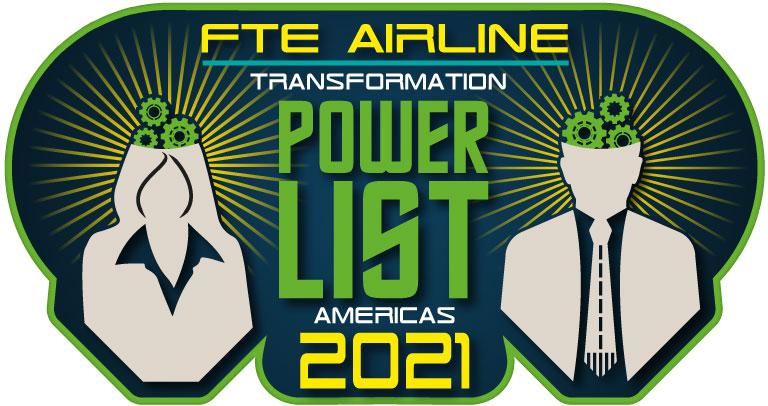 Future Travel Experience is excited to unveil the FTE Airline Transformation Power List Americas 2021. Through this initiative we want to shine a light on those who are pioneering new approaches that have the potential to improve travel for passengers and make the industry safer, more efficient and commercially successful. This year's edition champions the most transformative digital change enablers within the airline and airport industry in the Americas region for their outstanding efforts to lead how their organisation has embraced innovation in order to recover and thrive following the wide-reaching impacts of the COVID-19 pandemic. In recognition of their leadership and achievements, each member of the Power List will receive a complimentary "Golden Ticket" to our flagship FTE Global 2021 show, taking place in Las Vegas on 7-9 December. Three of them will be awarded with an "Outstanding Achievement" trophy during the FTE Global Networking Reception, which will provide the venue for us to announce and honour our nominees and winners, amongst industry friends and colleagues.
While there has been a lot of transition in leadership roles since the pandemic, we believe the following executives have been right in the thick of it, facing unprecedented challenges, quickly adapting to the new normal, and preparing their organisations and the wider industry for what's to come. So, here we share the top 10 airline C-level executives, who we believe deserve recognition for their efforts.
Maya Leibman, EVP – Chief Information Officer, American Airlines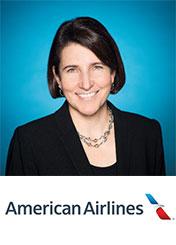 As the Executive Vice President and Chief Information Officer for American Airlines, Maya Leibman is responsible for all technology efforts including software development, infrastructure, operations and security. Leibman has been in the role since 2012, when she led the systems integration of American Airlines and US Airways – largely recognised as one of the smoothest and most successful airline mergers to date. More recently, as part of the airline's broader transformation push, Leibman has put in place next generation strategic initiatives, including transitioning to the cloud, advanced analytics, machine learning and the advancement of DevOps tools and principles. In direct response to COVID-19, American Airlines quickly recognised the need for a completely touchless check-in experience. Applying Delivery Transformation principles, Leibman's team was able to install 2,100 touchless kiosks in 230 airports within six weeks, reducing the average session time at the kiosk down to 17 seconds. Other initiatives put in place to provide a smoother customer experience include new mobile ID verification technology, a virtual assistant chatbot, and a new digital travel tool for COVID-19 travel guidelines.
Rocky Wiggins, SVP & Chief Information Officer, Spirit
Spirit Airlines has experienced significant growth in the past few years, establishing itself as one of the leading ultra-low-cost carriers in the US. At a very fast rate, the airline has brought in new aircraft to its fleet, grown its route network, and introduced innovative solutions to boost its reputation as a technology leader. As part of its "pledge to invest in the guest", Spirit began developing the nation's first biometric photo-matching solution for domestic air travel in 2019. The airline had to start from scratch by defining an entirely new set of protocols in conjunction with the Transportation Security Administration (TSA). Biometric check-in assistance was previously available only to international passengers. Spirit is the first to make it available for domestic guests, and the first to pursue combining it with automated self-bag drop capabilities to reduce face-to-face interaction. Spirit's re-imagined check-in experience is already installed at LaGuardia Airport and Chicago O'Hare airports with plans in place to make it available in other airports soon. Another new technology combines kiosks and a bag-scanning device that lets customers know if their bags are the appropriate weight and size. It's a customer-friendly programme that has been introduced at LaGuardia, McCarran and Chicago O'Hare airports. Another project worthy of a mention is the carrier's new Free Spirit loyalty programme introduced at the beginning of 2021. The frequent flyer programme gives loyal customers more value for their money, and offers new opportunities for earning reward travel between flights. Technology will continue to be key in support of the airline's growth, which is why Rocky Wiggins, SVP & Chief Information Officer, Spirit Airlines, has been selected as a contender for our Power List.
Vikram Baskaran, Vice President, Information Technology, Alaska Airlines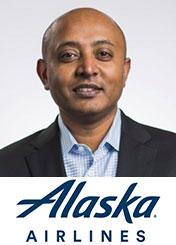 Alaska Airlines has a long history of innovation, including being the first airline in the US to sell a ticket and check in a customer online. This tradition has continued over the years through the implementation of innovative technology solutions in support of the carrier's mission of "creating an airline people love". Since its merger with Virgin America, Alaska Airlines has been in the midst of a major transformation, which has seen a significant cultural shift in the way it approaches the guest experience. As the leader of the technology team, Vikram Baskaran, successfully led and completed the technology integration of Alaska and Virgin America which was the fastest in North America. The integration has resulted in a unified technology stack that powers the new Alaska Airlines and enabled $225 million in revenue and cost synergies. Earlier this year, marking a milestone in its 89-year history, Alaska Airlines officially became a member of the oneworld airline alliance, which allows it to provide enhanced global connectivity, a seamless travel experience and more valuable loyalty offerings for its guests. Alaska Airlines has also invested heavily in the in-flight entertainment experience by creating new mobile app experiences, especially for frequent travellers.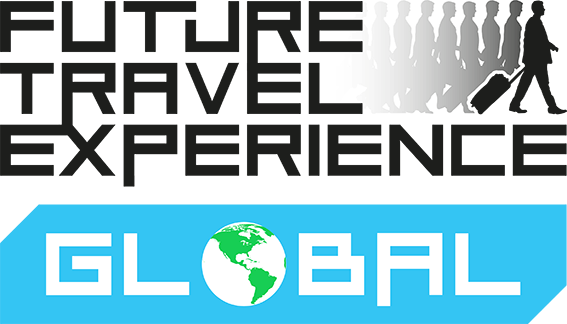 The 15th Anniversary FTE Global 2021 event will take place in Las Vegas on 7-9 December. Delivered with the support of McCarran International Airport, the theme of this year's FTE Global show is "New Approaches for a New World" and it will champion bold new ideas, solutions, collaboration & innovation efforts to ensure individually, and collectively, we achieve an industry recovery that makes air transport even stronger in the long-term. Attendees will have access to 4 conference tracks – Future Airports, Digital & Innovation, Ancillary and Air MobilityX – where they can hear inspirational presentations from some of the biggest airlines in the world, including Delta Air Lines, American Airlines, Southwest, Lufthansa, Air Canada, Japan Airlines, Alaska Airlines, Spirit, Virgin Atlantic, oneworld, and many more. The conferences will be complemented by a major end-to-end exhibition, co-creation workshops, tours, TSA and US CBP briefings, Think Tank unveiling, startup showcases, and a unique social and networking programme in the heart of Las Vegas.
Kathleen Merrill, SVP, Chief Information Officer, Southwest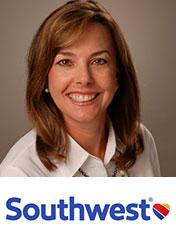 At Southwest Airlines, a number of big transformational projects continued despite the COVID-19 pandemic. Kathleen Merrill, SVP, Chief Information Officer, successfully led the airline's pivot towards remote working, without losing focus on the numerous large-scale transformational projects taking place. These included deploying cloud technology, embracing DevOps, and placing increased emphasis on using common platforms and data for better efficiency. For instance, a massive effort to move Southwest's data centre was completed in 2020, as was a brand-new Salesforce implementation. Moreover, to cater for the resumption of business travel in 2020, Southwest Airlines expanded its partnership with Amadeus, allowing Corporate Travel Buyers, Travel Management Companies, and business travel decision makers to easily book and service reservations on the Amadeus Travel Platform. Merrill's leadership, vision and perseverance certainly make her fully deserving of a place on our Airline Transformation Power List.
Linda Jojo, Executive Vice President, Technology & Chief Digital Officer, United Airlines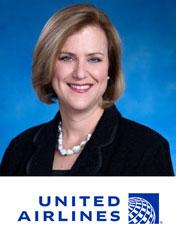 United Airlines continues on its current trajectory to build a more innovative, customer-centric and sustainable airline. Earlier in 2021, it introduced the United Next vision aimed at revolutionising the passenger experience, as the carrier accelerates its business to meet a resurgence in air travel. As part of the programme, United is investing in a new modern fleet including the addition of 200 Boeing 737 MAX and 70 Airbus A321neo aircraft, and plans to retrofit 100% of remaining mainline, narrow-body aircraft to transform the customer experience and create a new signature interior. Furthermore, the airline launched a new corporate venture fund – United Airlines Ventures – that will allow it to continue investing in emerging companies that have the potential to influence the future of travel. The new fund will concentrate on sustainability concepts that will complement United's goal of net zero emissions by 2050 – without relying on traditional carbon offsets – as well as revolutionary aerospace developments and innovative technologies that are expected to create value for customers and United's operations. As the main force behind United's innovation strategy, Linda Jojo, Executive Vice President, Technology & Chief Digital Officer is fully deserving of a place on our Airline Transformation Power List.
Celso Guimarães Ferrer Junior, Vice President and Chief Operating Officer, GOL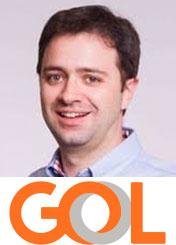 Brazil's largest domestic airline GOL is a leader in innovation. It was the first Brazilian airline to sell tickets online, the first in South America to offer in-flight WiFi and the first in the world to offer "Selfie Check-in" and to provide flight status updates via its mobile app. Back in 2018, the carrier launched its technology innovation lab GOLlabs to leverage its culture of innovation, while the following year it announced a strategic partnership with Boston Consulting Group and KLM to create digital airline operations through integrated planning and control, data driven decision-making when a flight disruption occurs, adoption of digital tools by frontline teams and building in-house digital capabilities to improve operations. Since COVID-19 hit, the airline has taken further steps to ensure it is well-positioned for growth in the post-pandemic world. For instance, earlier this year it moved away from its legacy reservation system onto a new digital passenger service system, offering a modern retail experience that enables personalised travel at scale to better serve its customers. Meanwhile, GOL is spearheading the urban air mobility revolution in Brazil by partnering with Avolon to create an eVTOL ride sharing platform. The agreement forms part of GOL's commercial strategy to invest strategically in the regional air transportation market, opening up new routes to underserved domestic markets. It follows an announcement in June 2021 that GOL acquired MAP Transportes Aéreos, Brazil's fifth largest domestic airline, with a fleet of 70-seat ATRs that operate on routes in the Amazon region from Manaus Airport and Brazil's South and Southeast regions from Congonhas, the country's largest domestic airport. These initiatives speak volumes for the way GOL is embracing transformation, and therefore, we recognise Celso Guimarães Ferrer Junior, who became Vice President and Chief Operating Officer in 2019 and is responsible for operations, maintenance, airports, operational safety, network planning and fleet.
Matt Muta, VP, Innovation, Delta Air Lines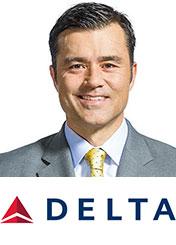 In an extraordinary year for commercial airlines, Delta has stood out for taking a customer-first leadership approach during the pandemic. The airline launched its new Travel Planning Center – a one-stop guide packed with resources to manage travel requirements – and added more interactive features to its Delta Discover Map, which gives customers the ability to filter, search and book travel in a couple of clicks. Another prominent example is the Delta FlyReady app, a digital health credential solution that assists customers in scheduling a COVID-19 test that meets destination requirements. Delta is also launching a facial-recognition programme for TSA PreCheck members at Hartsfield-Jackson Atlanta International Airport, setting a new standard for the industry as the first airline to build a dedicated bag drop space for TSA PreCheck customers. Over the coming months, the airline has shared plans to bring an even further streamlined experience to customers with new tools aimed at reopening international travel. Prior to the pandemic, Delta took the first steps into building its vision to create a digital concierge by deepening its industry-leading partnership with Lyft. Offering customers multiple points within the Fly Delta app to link Delta SkyMiles and Lyft accounts, the app makes it easier for customers to earn miles during Lyft rides. The Fly Delta app is also complimented by a virtual queuing tool that notifies customers when their seat is boarding. As VP Innovation, Matt Muta oversees an organisation within Delta that drives innovation through exploration, rapid prototyping, envisioning and the development or investment in new technology, which is why he is a worthy nominee for the Airline Transformation Power List.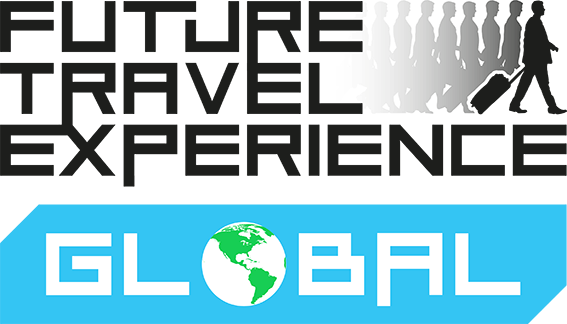 During the upcoming FTE Global show, Delta's Matt Muta will deliver an inspirational keynote on how the airline is advancing the bold vision it unveiled at CES in 2020, and what's next as Delta continues to innovate to pull the future of flying forward.
Juliana Rios, Chief Information & Digital Officer, LATAM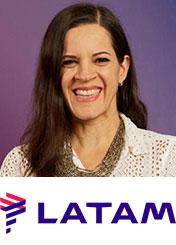 As the largest airline group in South America, LATAM Airlines has placed technology and innovation at the heart of its passenger experience strategy. In the past few years, the airline has been investing in technology such as biometrics, self-service, augmented reality, as well as implementing cutting-edge technology inflight. In response to the COVID-19 pandemic, towards the end of 2020, LATAM launched its e-business unit, a new, simpler, and more user-friendly digital experience for its customers in Ecuador, Colombia, Chile, and recently, in Brazil, allowing passengers to have control of their itinerary at all times. FTE is recognising the airline's Chief Information & Digital Officer Juliana Rios for her successful leadership of LATAM's IT and digital teams to challenge, inspire and deliver solutions that drive sustainable and efficient operation.
Carol Clements, Chief Digital & Technology Officer, JetBlue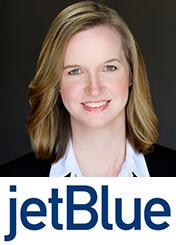 JetBlue continues to expand its brand in innovative new ways across travel. In July, the airline announced a new partnership with American Airlines, which promises JetBlue customers expanded routes and easier connections, check-ins, and baggage transfers from one airline to the other. JetBlue is also continuing to work hand in hand with its venture capital arm, JetBlue Technology Ventures, to invest in startups to introduce new technology such as ultraviolet cleaning products, contact tracing and contactless travel. But beyond this, the carrier is focused on transforming itself into a digital, software-driven enterprise, powered by software intelligence. As part of this vision, JetBlue aims to diversify its proposition beyond just offering flights to creating a more holistic travel and lifestyle brand. For instance, earlier this year it introduced its new Paisly by JetBlue travel website, which helps customers who have purchased a JetBlue flight to finish booking the rest of their trip. Paisly's smart technology eases the booking process by using flight information to make individually tailored suggestions for travel components such as hotel stays and car rentals. Through its JetBlue Travel Products subsidiary, the airline plans to introduce new travel concepts to its portfolio that will accelerate ancillary revenue growth. These projects are a true testament to the airline's adaptability, and we can't wait to see what's next. Succeeding Eash Sundaram, who retired from JetBlue earlier this year after nearly a decade at the helm of innovation and technology strategy for the airline, is Carol Clements who now leads the IT team during what the airline considers the most pivotal period in its history.
Holger Blankenstein, Executive Vice President, Volaris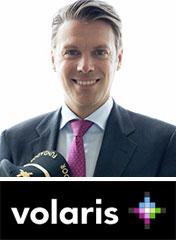 Volaris has continued to be a disruptor in the market, despite the COVID-19 pandemic. While some airlines are still waiting for the rebound, Mexican budget carrier Volaris has stated that it is looking ahead to the next chapter. Indeed, the carrier is among the first airlines globally to report the return of passenger numbers to pre-pandemic levels. In August 2021, the ultra-low-cost airline, which flies from Mexico to the United States and Central America, carried 2.3 million passengers, 22% more than before the COVID-19 pandemic. The airline implemented multiple initiatives to bolster liquidity, reduce costs and capture market opportunities. Among these was a new "flexibility combo" option for passengers with the aim to create new ancillary opportunities. Impressively, Volaris also launched five new domestic routes and seven new international routes in 2020, taking advantage of new market opportunities. In addition, the airline continues with its fleet renewal strategy, positioning itself as the leading airline in Mexico with an eco-efficient fleet. Holger Blankenstein has been with Volaris since its inception in 2005 and as one of the founding members of the team, he was involved in setting up and launching the airline. As the Executive Vice President, he is in charge of commercial, digital, operations, customer care, IT and maintenance.
Next week, we will be announcing our FTE Airport Transformation Power List Americas 2021, so stay tuned to see which airport leaders have made the top 10.