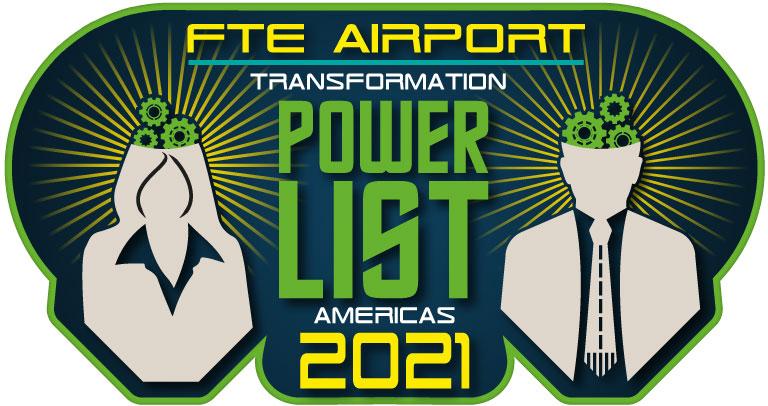 Future Travel Experience is excited to unveil the FTE Airport Transformation Power List Americas 2021. Through this initiative we want to shine a light on those who are pioneering new approaches that have the potential to improve travel for passengers and make the industry safer, more efficient and commercially successful. This year's edition champions the most transformative digital change enablers within the airline and airport industry in the Americas region for their outstanding efforts to lead how their organisation has embraced innovation in order to recover and thrive following the wide-reaching impacts of the COVID-19 pandemic. In recognition of their leadership and achievements, each member of the Power List will receive a complimentary "Golden Ticket" to our flagship FTE Global 2021 show, taking place in Las Vegas on 7-9 December. Three of them will be awarded with an "Outstanding Achievement" trophy during the FTE Global Networking Reception, which will provide the venue for us to announce and honour our nominees and winners, amongst industry friends and colleagues.
While there has been a lot of transition in leadership roles since the pandemic, we believe the following executives have been right in the thick of it, facing unprecedented challenges, quickly adapting to the new normal, and preparing their organisations and the wider industry for what's to come. So, here we share the top 10 airport executives, who we believe deserve recognition for their efforts.
Dave Wilson, Director, Airport Innovation, Seattle-Tacoma International Airport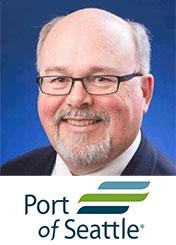 Seattle-Tacoma International (SEA) is innovating with seamless, touchless travel to improve ease and wellness at the airport. SEA's wide-reaching innovation journey includes the use of computer vision technology, 3D printing, robotics, biometrics and various other technologies. In response to the impact of the pandemic, SEA even changed its procurement rules to enable more testing of products and services. New cleaning tools were rapidly investigated and prototyped, for instance. The importance of touchless tech and physical distancing was also identified early on and, as a result, SEA developed two pilot solutions – "Spot Saver", a free-to-use virtual queuing solution that enables travellers to reserve a time slot for TSA screening and therefore removes the need to join a long queue; as well as happyhover™, a technology deployed to airline check-in kiosks for travellers to check in and drop off luggage without touching the electronic screens. As Director, Airport Innovation, Dave Wilson successfully embraces collaboration with the likes of the TSA, FAA and the DHS Silicon Valley Innovation Program, and has helped launch an internal "shark tank" initiative and employee innovation challenges to help encourage and foster innovation across the organisation.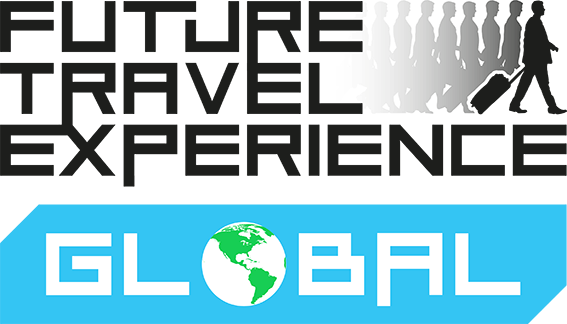 During the upcoming FTE Global show, SEA's Dave Wilson will lead a unique workshop on the key lessons learned from the "Spot Saver" virtual queuing efforts at the airport. He will also take part in key conference sessions on biometrics and self-service.
Find out more and register to attend >>
Lynette DuJohn, VP Innovation & CIO, Vancouver International Airport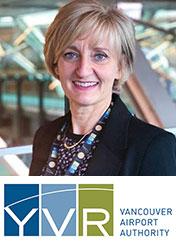 In 2020, Vancouver International Airport (YVR) laid the foundations for its new strategy, one that builds on its previous success while steering the airport towards its new goal – "to become a Gateway to the New Economy". The airport has been embracing innovation and technological change to execute its transformation. A prime example of this strategy is that YVR has become the first airport in the world to develop an accurate digital twin of the airport. The YVR digital twin is a replica of physical assets, processes, or services, and presents a broad range of future possibilities – from assessing how the airport can adjust terminal layouts to account for COVID-19 rapid testing, to testing the effectiveness of accessibility features and optimising its airfield movements to reduce greenhouse emissions. Leading the airport into the future is Lynette DuJohn, VP Innovation & CIO, who is responsible for all aspects of innovation and IT, including the airport's innovation team Innovative Travel Solutions.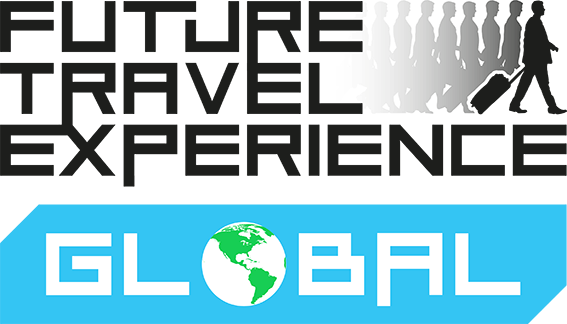 YVR's Lynette DuJohn will deliver an exclusive presentation on the key learnings from the airport's digital twin initiative and discuss the opportunities the technology can offer to industry stakeholders.
Find out more and register to attend >>
Brian Cobb, Chief Innovation Officer, Cincinnati/Northern Kentucky International Airport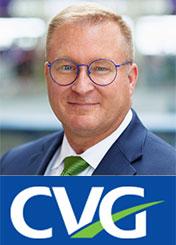 Cincinnati/Northern Kentucky International Airport (CVG) has accelerated its approach to innovation and transformative actions to continue its business operations during and post-pandemic conditions, rather than scale back. As the airport's Chief Innovation Officer, Brian Cobb is pushing the boundaries of innovation, with recent projects including the introduction of ecological-based surface protectant, autonomous ground service equipment, autonomous floor cleaning robots and a pilot of the "Gita" robot. At the start of the year, CVG launched a new strategic plan called New Heights to leverage ventures, partnerships and collaborations, which led to the airport taking on oversight and management of Oxford Airport in Ohio, which will serve as a micro-lab and a primer for new technology developments. Oxford Airport aims to become an optimum collaboration site and test cell for talent and tech from startups, education, established companies, and governmental agencies. Moreover, as the home to Amazon Air and DHL global hubs, CVG is poised to be a centre of e-commerce, successfully diversifying its business model by strengthening its cargo revenues. We recognise Brian Cobb for his exceptional leadership in shaping the future of the airport.
Marcus Session, Vice President Information Technology Services, Tampa International Airport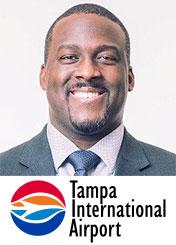 Tampa International Airport accelerated its organisational transformation due to the COVID-19 pandemic. Prior to this, the airport was pursuing its digital transformation plan, centred around several concepts – mobility, security, connectivity, and collaboration. This included deploying tools like Box, Microsoft Teams, and converting many of the users to laptops and docking stations. This was done in conjunction with a pilot of remote work that ITS helped to champion with other departments. With this forward-thinking approach, when the pandemic hit and a bulk of the workforce had to shift to remote work, the transition was smoother, and the workforce adopted the tools much easier. This allowed the airport to execute the first phase of its digital transformation plan, initially scheduled for two years, within just one week. Tampa has also taken several manual and paper-intensive processes and digitised them including partnering with a company to develop a centralised operations monitoring and predictive analytics tool. This centralised many of the operation functions that were still being done with spreadsheets, including delays, cancellations, weather, gate management, load factors, and airside usage forecasts among other things. It has given the operations team a full view of airport and flight activity through a dashboard that allowed it to predict problems and make decisions faster. This was a first of its kind automated tool at the time it was created, and Tampa's operations team has continued to expand on it. Marcus Session, Vice President Information Technology Services, Tampa Airport, has been key in leading the airport's digitalisation strategy. As the current chair of the ACI Innovation@Airports committee, he has brought together other airports to collaborate on how to solve industry issues and help airports adopt a culture of innovation.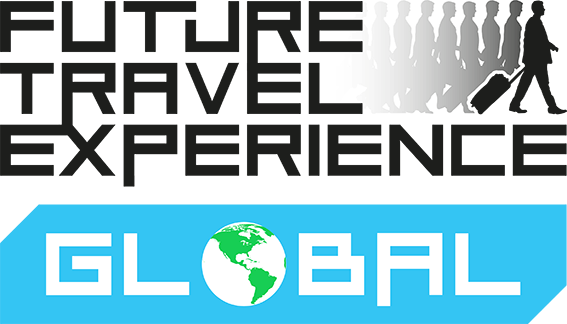 The 15th Anniversary FTE Global 2021 event will take place in Las Vegas on 7-9 December. Delivered with the support of McCarran International Airport, the theme of this year's FTE Global show is "New Approaches for a New World" and it will champion bold new ideas, solutions, collaboration & innovation efforts to ensure individually, and collectively, we achieve an industry recovery that makes air transport even stronger in the long-term. Attendees will have access to 4 conference tracks – Future Airports, Digital & Innovation, Ancillary and Air MobilityX – where they can hear inspirational presentations from some of the most innovative airports in the world, including McCarran International Airport, Pittsburgh International Airport, Reach Airports, Dallas Fort Worth International Airport, Avinor, Toronto Pearson Airport, Vancouver Airport Authority, Ontario International Airport, Oman Airports, Cincinnati/Northern Kentucky International Airport, Port of Seattle, San Diego International Airport, Kansas City Aviation Department and many more. The conferences will be complemented by a major end-to-end exhibition, co-creation workshops, tours, TSA and US CBP briefings, Think Tank unveiling, startup showcases, and a unique social and networking programme in the heart of Las Vegas.
Find out more and register to attend >>
Aura Moore, Chief Information Officer, Los Angeles World Airports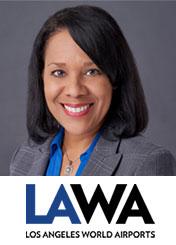 Los Angeles World Airports (LAWA) is in the midst of the biggest transformation project in the history of Los Angeles International Airport (LAX), which will help redefine travel to and from LAX, restart the economy and reshape how Los Angeles greets the world. The airport recently opened a new extension of its Terminal 1, a $477.5 million facility that adds increased capacity with a new passenger check-in lobby, security screening, baggage claims and future connection to the Automated People Mover (APM) train system. Additionally, LAX has begun work on a $230 million project that is expected to improve the guest experience at its Terminal 6, including a complete overhaul of the gate areas and lounges, and the replacement of passenger boarding bridges. During the COVID-19 pandemic, the airport implemented multiple pilot programmes and new innovations via its COVID-19 Recovery Task Force, including the Terminal Wellness Pilot Project, and the creation of an onsite, state-of-the-art COVID-19 Test Lab built using modular cargo containers and installed within the Central Terminal Area. Moreover, the introduction of food and beverage pre-order and robot delivery to the gate areas is yet another game-changing feature that sets the new LAX experience apart for its convenience and range of options. Aura Moore, Chief Information Officer, has been instrumental in keeping LAWA at the global frontier of information technology and service excellence, which is why she has been nominated for the Airport Power List.
Rick Belliotti, Director, Innovation and Customer Experience Design, San Diego International Airport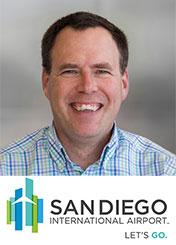 In 2016, San Diego County Regional Airport Authority launched an initiative unique to the industry: a programme dedicated to helping businesses overcome the challenges facing the airport industry through a 16-week accelerator. Since then, under the leadership of SAN's Director, Innovation and Customer Experience Design, Rick Belliotti, the programme has expanded to include testing for immediate implementation proof-of-concept ideas and accelerating the development of solutions that can help solve industry challenges. For instance, earlier this year SAN's accelerator programme started a new partnership with Honeywell to test the use of advanced video analytics technology to enhance airport health and safety using deep-learning artificial intelligence video analytics. More importantly, SAN's ambition is that the ideas that advance at the airport will work at other airports around the world. Moreover, the airport is planning a $3 billion T1 programme, which will see the replacement of its outdated Terminal 1. The new terminal will offer a total of 30 gates, a refreshed collection of food & beverage and retail concessions, as well as more security checkpoint lanes. The project is expected to be completed in June 2028.
Martin Boyer, VP & Chief Information Officer, Toronto Pearson International Airport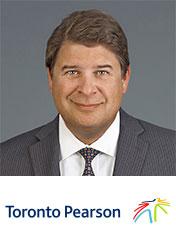 Toronto Pearson International Airport is transforming every area of its operations, adopting new ways of working that are nimble, collaborative, outcome-focused, driven by analytics and highly innovative. In the face of the pandemic, the airport introduced its new Healthy Airport 2021-2023 strategic plan, designed to make the airport more agile and innovative. The plan has set four goals – creating integrated cross-functional teams; adding revenue streams, such as enhancing existing cargo infrastructure; expanding digitally enabled services; and reinforcing financial resilience. Under the leadership of Martin Boyer, VP & Chief Information Officer, the airport's technology team has put in place a number of innovative initiatives, including introducing and scaling up a pre-departure COVID-19 testing facility; infrastructure enhancements such as reconfiguring the arrivals and transfer facility in T3; as well as the adoption of touchless and low-touch technologies, including facial verification (now used for NEXUS travellers arriving from the US), self-service e-gates and the pursuit of standardised digital health permissions as an additional layer to conventional passports. Other examples include the adoption of a robotic floor cleaner to disinfect floors using UV-C technology; using a customised risk assessment tool with data analytics and digital technologies to stay ahead of global infectious disease risks; and a pilot of a wearable device that reinforces the need for social distancing, which alerts wearers if they move closer to their co-workers than health guidelines recommend. Moreover, Toronto Pearson recently became the first Canadian airport to launch a new e-commerce platform, and it's continuing to expand its in-terminal food delivery service with Uber Eats to provide more choice for passengers.
Paul Puopolo, Executive Vice President of Innovation, Dallas Fort Worth International Airport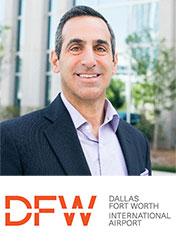 To keep up with the swift pace of change, Dallas Fort Worth International Airport (DFW) introduced its new "Travel. Transformed" strategic plan, focusing on innovation with a collective goal to continuously reinvent the way it operates and to deliver new solutions to the airport's customers and business partners. Earlier this year the airport partnered with IBM Watson and Soul Machines to develop and trial an artificial intelligence-powered digital human concierge. During the trial, which completed on 25 June, the digital human concierge provided passengers at the airport on-demand, voice-based answers to their questions from her temporary location in Terminal A. As it aims to become the "airport of the future", DFW says it is committed to staying a step ahead of its customers, who are increasingly choosing on-demand voice-based technology when seeking information on their smartphones or other devices. To enable a more touchless experience in the terminal, DFW has also introduced pre-order of duty free products, allowing passengers to order items directly from their smartphones either for collection in store or delivery to gate. In response to the pandemic, the airport dedicated $5.4 million to install Ultraviolet C (UV-C) light technology in the airport's existing indoor heating, ventilation and air conditioning systems. Moreover, the airport is continuing its commitment to biometric and self-service technology. Among the initiatives is a recent pilot that leverages a first-of-its-kind application of a facial recognition technology in the United States. As part of a partnership with SITA, a self-service bag drop pilot at DFW Airport is the first in the US to employ CBP's Traveler Verification System. Beyond safety and efficiency benefits, this provides a glimpse of the kinds of automation that will provide travellers more control, faster processing and a seamless, touchless experience. Paul Puopolo, Executive Vice President of Innovation, DFW Airport, is a strong believer that without implementation there is no innovation. He is passionate about delivering new products and services that exceed consumer expectations, which is evident when you take into account the numerous innovation projects introduced recently at the airport.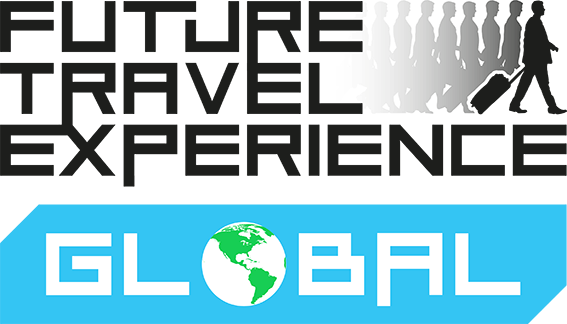 DFW Airport's Paul Puopolo will take part in a candid discussion titled "How should future airports look and operate in the post-COVID-19 world in order to thrive?" with leaders from ACI World, Reach Airports, American Airlines, Sun Country Airlines, Collins Aerospace, and more.
Find out more and register to attend >>
Gerard Hughes, Assistant Director, Aviation, Information Systems, McCarran International Airport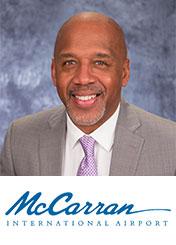 As a 100% common-use airport, McCarran International Airport has a long history of introducing new, customer-focused technologies geared toward enhancing the passenger experience. For instance, the airport partnered with Spirit Airlines to launch a new bag drop system that speeds up the check-in experience for travellers by allowing them to pay for and tag their own checked bags using the airport's kiosks. The adoption of automated self-service bag drop highlights the airport's ambition to allow travellers to have a more touchless and customised travel experience. McCarran is also working closely with its partners, namely the Transportation Security Administration (TSA), to evolve security technologies through the TSA Innovation Checkpoint. The project is the sole checkpoint in the US that features four Automated Screening Lanes (ASLs) integrated with four Computed Tomography (CT) scanners. Through system configurations, TSA officers can examine several 3D, X-ray images produced by the CT unit via an RFID tracking system. An additional configuration, which is being trialled, comprises a sensor to avoid the backup of bins from entering the ASL. Under the leadership of Gerard Hughes, Assistant Director, Information Systems, Clark County Department of Aviation, the airport's IT team is looking into ways to be more data-driven by combining airport-specific technology into a single data warehouse to allow for new ways of understanding passenger behaviour.
Ian Law, Chief Information Officer, San Francisco International Airport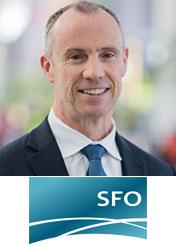 San Francisco is the innovation capital of the world, and San Francisco International Airport (SFO) reflects that spirit with its continuous investment in technology and innovation to drive operational transformation. Under the leadership of Ian Law, Chief Information Officer, the airport recently earned its very own patent for a mobile application it developed in-house that tracks application-based ground transportation, such as those operated by Uber and Lyft. The app tracks properly-equipped vehicles operating within a GPS "geo-fence" area, and is used for roadway planning, billing verification, and the enforcement of airport roadway rules and regulations. The project was launched back in 2015 and has since been adopted by 24 airports across the nation that use the system to manage their own Uber and Lyft operations. More recently, SFO developed the COVID-19 Recovery to Resilience Framework (Recovery Framework), a plan to guide the pandemic response and build SFO's resilience. Given the ongoing nature of the pandemic, SFO broadened the Recovery Framework to serve as the airport's interim strategic plan. Technology, innovation and personalisation form a big part of the airport's plans, with focus on adopting customer-focused solutions to provide improved touchless experiences; creating a roadmap to address industry-wide information sharing challenges that encourages choice for guests in how they access airport services; and centralising data so that SFO can provide a more personalised experience. As part of its ambitions to provide a touchless airport experience, the airport is turning to technology such as biometrics. In 2020, over half of all international flights at SFO were boarded using biometrics. Earlier this year, the airport extended its partnership with United Airlines to provide the same experience to domestic passengers on select flights at SFO form check-in to boarding. Beyond spearheading SFO's innovation efforts, Law serves a number of industry leadership roles, including as Chair of ACI NA's Business & IT Committee; Member of ACI NA World Airports IT Standing Committee; Member of IATA's Simplifying the Business Think Tank; and more.
Last week, we announced the nominees for the FTE Airline Transformation Power List Americas 2021. Click here to find out which airline executives made it to the top 10.