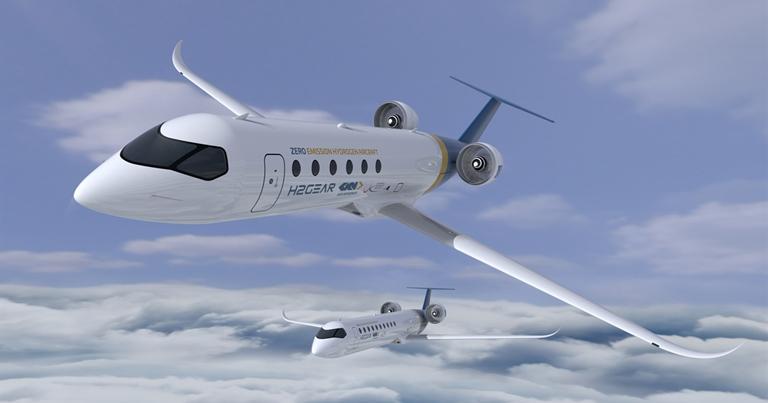 easyJet has announced it is working with leading global tier one aerospace supplier GKN Aerospace to work toward reducing carbon emissions in aviation through the adoption of zero carbon emission technologies.
easyJet will support the development of GKN Aerospace's Hydrogen Combustion (H2JET) and Hydrogen Fuel Cell (H2GEAR) technology, including exploring the options for flight demonstration, as part of the airline's ambition to de-carbonise aviation. Among others, easyJet will provide insights into operational requirements and economics.
H2GEAR is a GKN Aerospace led UK collaboration programme aiming to develop a liquid hydrogen propulsion system for sub-regional aircraft that could be scaled up to larger aircraft. Liquid hydrogen is being converted to electricity within a fuel cell system. This electricity efficiently powers the aircraft, eliminating carbon emissions and creating a new generation of clean air travel. The H2GEAR programme is supported by £27 million of ATI funding, matched by GKN Aerospace and its industrial partners.
H2JET is a Swedish collaborative two-year programme led by GKN Aerospace to push development of key subsystems for gas turbine-based hydrogen propulsion of medium range civil aircraft.
David Morgan, Director of Flight Operations, easyJet, said: "At easyJet, we are committed to working towards a future with zero carbon emission flying. We know that technology is a key driver to achieve our decarbonisation targets, with hydrogen propulsion a frontrunner for short-haul airlines like easyJet. Cross-industry partnerships are key to developing these promising new technologies and we look forward to collaborating with GKN Aerospace to support bringing this technology to maturity as early as possible."
Max Brown, VP Technology, GKN Aerospace, said: "At GKN Aerospace sustainability is at the heart of our business. Hydrogen-powered aircraft offer a clear route to keep the world connected, with dramatically cleaner skies. The UK is at the forefront of this technology. We look forward to work with easyJet and our partners, to develop and industrialise the breakthrough technology to fly aircraft with zero CO2 emissions."
Championing the development of a zero carbon emission aircraft to de-carbonise aviation is a key focus for easyJet, and the airline is working with partners across the industry like GKN Aerospace, as well as Airbus, Rolls-Royce, Cranfield Aerospace Solutions and Wright Electric, to accelerate the development of zero carbon emission technologies and supporting infrastructure. The airline is optimistic that it could begin flying customers on planes powered by hydrogen-combustion, hydrogen-electric or a hybrid of both by the mid to late-2030s.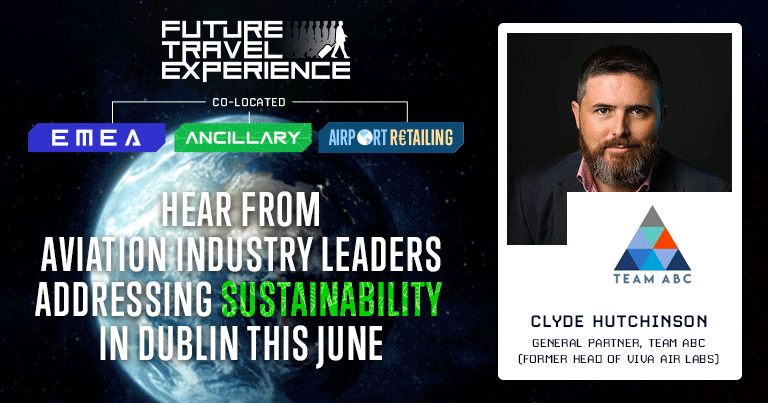 Here at FTE, we believe now is the time to evolve sustainability discussions beyond next-generation aircraft, offset programmes and biofuel initiatives, and to look at how every aspect of the industry and innovative new approaches can play an invaluable role in reducing the carbon footprint around the world. To lead the discussion forward, the upcoming FTE Dublin show on 7-9 June will have a strong focus on sustainability across the three conference stages with speakers addressing how they are driving a more sustainable future, including Thomas Fowler, Director of Sustainability, Ryanair; Charu Jain, Vice President & Chief Information Officer, Alaska Airlines; Clyde Hutchinson, General Partner, Team ABC (former Head of Viva Air Labs); John Nilsson, Strategic Planning Manager Electric and Hydrogen Aircraft Infrastructure, Swedavia; Christophe Lapierre, Head Of Strategy, Luxaviation Group; Dómhnal Slattery, CEO, Avolon, and many more. Find out more and register to attend here.