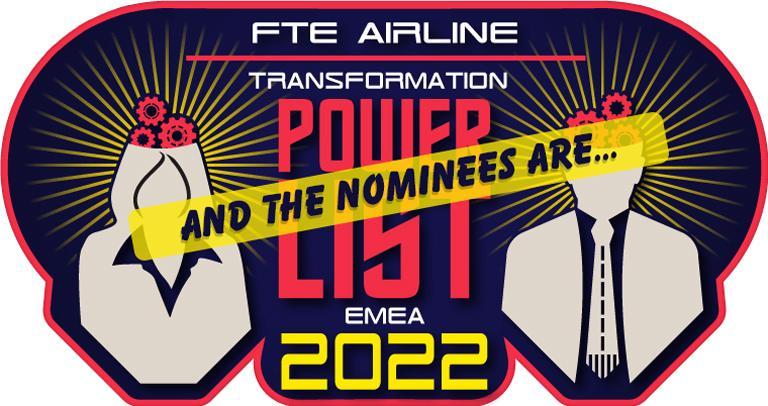 Future Travel Experience is excited to unveil the FTE Airline Transformation Power List EMEA 2022. Here we shine a light on those who are pioneering new approaches that have the potential to improve travel for passengers and make the industry safer, more efficient and commercially successful. The EMEA edition champions the most transformative change enablers within the airline and airport industry in Europe, the Middle East and Africa for their outstanding efforts to lead how their organisation has embraced innovation in order to recover and thrive following the wide-reaching impacts of the COVID-19 pandemic. In recognition of their leadership and achievements, each member of the Power List will receive a complimentary "Golden Ticket" to our FTE Dublin mega-show, which will bring together the FTE EMEA, FTE Ancillary & FTE World Airport Retailing events under one roof in Dublin on 7-9 June. Three of the nominees will be awarded with an "Outstanding Achievement" trophy during an official awards ceremony at the show on 8 June, which will provide the perfect opportunity for us to announce and honour our nominees and winners, amongst industry friends and colleagues.
After extensive research into each candidate, we believe the following 10 airline executives have been right in the thick of it, facing unprecedented challenges, quickly adapting to the new normal, and charting a new course for their organisations and the wider industry.
Thomas Rückert, Chief Information Officer, Lufthansa Group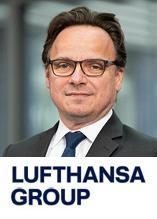 Thomas Rückert took over the role of Chief Information Officer of the Lufthansa Group on January 1, 2021, right in the midst of the COVID-19 pandemic. During this time, he has enabled the design of a "customer centric airline" through innovative, fast and flexible information management. The Lufthansa Group responded quickly to the crisis by setting up a comprehensive restructuring programme, entitled "ReNew", to maintain its global competitiveness and future viability. As part of the programme, the group sharpened its focus on the customer by digitalising customer touchpoints throughout the journey. The aim is to offer tailor-made customer information and self-service elements through digitalisation and to make the travel experience even more comfortable through increasing personalisation of products and services along the whole travel chain. A particular focus was placed on creating a seamless digital travel experience for the customer. For instance, Lufthansa Group airlines, Lufthansa and SWISS last year became the first to use Star Alliance's interoperable biometric identity and identification platform that aims to significantly improve the travel experience for frequent flyer programme customers. Sustainability also plays an increasingly important role for the group's post-COVID-19 operations and last year the Lufthansa Group CleanTech Hub was launched as a new competence centre for climate protection technologies. The CleanTech Hub bundles airline know-how with impulses from the global start-up and science scene. The goal is to significantly reduce CO2 emissions, non-CO2 emissions, waste and noise in the Lufthansa Group flight operations within the next two to four years. The focus is on topics such as sustainable aviation fuels, retrofits, digital solutions, waste reduction and the mobility of tomorrow. The FTE Power List recognises Thomas Rückert as a key figure in Lufthansa's transformation plan, as the group continues to safeguard its leading market position and economic success by becoming an agile and flexible organisation.
Keenan Hamza, Vice President Technology Futures & Innovation, The Emirates Group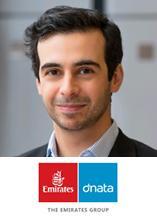 Despite the difficult business environment, Emirates Group has continued to invest in the future of the company, while delivering innovative new customer services and ensuring health and safety of its customers and employees. Emirates led the industry in responding to its customers' needs throughout the pandemic and it was one of the first airlines to proactively implement bio-safety measures onboard and on the ground to protect its customers and employees. In addition, to help restore travel confidence, Emirates launched a number of policies and initiatives, including the industry's first complimentary COVID-19 health cover, extended waivers for rebookings and refund administration fees, and onsite rapid COVID-19 tests for departing passengers at Dubai International Airport (DXB), just to name a few. To help customers navigate the varied and dynamic travel requirements around the world, the airline launched a digital COVID-19 travel information hub as a one-stop shop for information on emirates.com. The airline also continued its investment in biometrics technology with the launch of an integrated biometric path at DXB in October 2020 to improve the customer experience with smooth processing at airport touchpoints via iris or facial recognition technologies. Enhancing the smart contactless journey offered to customers at DXB, Emirates later launched touchless self-service check-in and baggage drop kiosks. Moreover, the company was among the first to trial the IATA Travel Pass, which enables travellers to digitally manage and share their health documents for travel requirements. No stranger to delivering experiences and engaging with customers in the digital world, last year Emirates became the first airline to launch its own VR app on the Oculus store, offering users accurate, life size and interactive cabin interior experiences onboard Emirates' flagship A380 aircraft and Boeing 777-300ER Gamechanger aircraft. Today, the airline is also among the first to experiment with NFTs (non-fungible tokens) and the metaverse to create unique experiences for its customers and employees. As Vice President Technology Futures & Innovation, Keenan Hamza is instrumental in shaping Emirates Group's technology and innovation approach, while also supporting the global aviation business through his involvement with the aviation and travel incubator, Intelak, established by Emirates Group, Dubai's Department of Tourism and Commerce Marketing (Dubai Tourism), Accenture and Microsoft to support early and late-stage startups with the education, mentorship, tools and resources needed to address business challenges.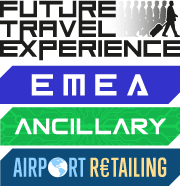 The FTE Dublin mega-event, taking place at the RDS in Dublin on 7-9 June, will bring together the FTE EMEA, FTE Ancillary & FTE World Airport Retailing shows under one roof to inspire air transport and travel sector executives from around the world on the most innovative digital, customer experience, future mobility, sustainability and commercial approaches. Attendees will have access to three high-level conference tracks, where they can hear inspirational presentations from a number of the leading airlines listed here including Lufthansa, easyJet, Wizz Air, Ryanair, Turkish Airlines,  plus many more speakers from inside and outside the industry. Register today – airlines can attend for free >>
Charlotte Svensson, EVP & CIO, SAS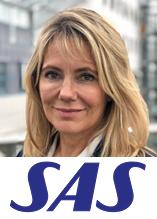 Charlotte Svensson was appointed Executive Vice President and Chief Information Officer (CIO) of SAS in February 2020 and has since driven the organisation's technological development and structure, in order to respond to future needs. From the onset of the pandemic, Svensson was presented with the challenge to deliver on aggressive cost savings, while increasing speed in development. In an initial response to the challenges, SAS refocused its ways of working and decentralised its Core IT department into a cloud based DevOps setup. SAS is now making the largest move within Digital & IT in the history of the company. Its ambition is to lead the way for the industry into the future and create a seamless travel experience for passengers. SAS aims to become the airline with absolute integration between business, people, and technology. During her first two years in the company, Svensson has successfully transformed SAS into an agile, value stream-oriented organisation, fully operational in the cloud. This has enabled the airline's focus on vital business development, putting the needs of the business at the forefront and at the same time drive an ambitious plan for cost decrease, by using frontrunner technology such as AI, machine learning, robotics and persistently challenging high-cost solutions. Moreover, to secure its long-term competitiveness, SAS has embarked on a transformation plan – known as 'SAS Forward'. The plan includes leveraging the SAS brand, achieving unit cost competitiveness, rightsizing the fleet (including refocusing long-haul), and building a sustainable future. A key element of the plan is SAS' digital transformation. The carrier has stated that it will undergo a major digital transformation, delivering major improvement in customers' experiences and driving financial benefits. Another major focus is on positioning SAS as the leader in sustainable aviation. SAS will invest in modern fuel-efficient aircraft, sustainable aviation fuels, emerging technologies and sustainable products and services with incentivised customer behaviour change.
Stuart Birrell, Chief Data & Information Officer, easyJet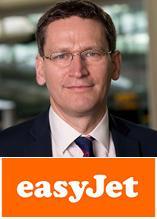 Stuart Birrell joined easyJet in November 2020 as Chief Data & Information Officer, bringing significant experience and expertise in IT security, cloud-based solutions, big data sets and technology. Birrell is focused on developing the post-COVID-19 operating model and strategic capabilities in IT, Data and Change, making sure the airline is propelled to be one of the winners in aviation through smart deployment of technologies, data and people. Innovation has always been part of easyJet's DNA – from its launch almost 20 years ago when the airline changed the way people fly to the present day where it leads the industry in digital, web, engineering and operational innovations to make travel easy and affordable for passengers, minimise disruption and improve efficiency. The airline aims to deliver a seamless digitally-enabled customer journey at every stage of the passenger experience. Prior to travel, easyJet's 'direct is best' strategy is led by digital channels, with an app/mobile-first mindset. Initiatives include optimising web booking interface; driving app usage and improving the overall experience; enhancing self-service booking management such as changing passenger details or baggage booking; improving online redemption management such as vouchers; developing full pre-order capability for retail onboard; and payments innovation. To help customers navigate through the COVID-19 travel rules, easyJet launched the COVID-19 Travel Hub in nine languages, providing a one stop shop for all information customers require to prepare for travel, including easy access to COVID-19 tests at negotiated rates. At the airport, streamlining the bag drop and boarding experience, building a model customer journey at Gatwick Airport to roll out to other airports, and pushing for virtual solutions have been top priorities for Birrell and his team. Meanwhile inflight, easyJet is committed to improving On-Time Performance (OTP) by managing suppliers, empowering crew, implementing pre-tactical and strategic ATC planning, carrying out base operating reviews, building a customer-level data view to enable targeted offers such as inflight retail and reviewing the CRM lifecycle for more relevant customer engagement. This enhanced focus on customer excellence, defined by digital channels, has continued to drive the strength of the easyJet brand and delivered strong customer satisfaction scores, which is why we are nominating Stuart Birrell for the FTE Airline Power List.
Airlines attend FTE Dublin for free – register today >>
Jean-Christophe Lalanne, EVP CIO, Air France-KLM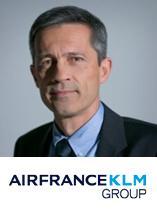 In his role as CIO at Air France-KLM, Jean-Christophe Lalanne has been at the forefront of the company's transformation to a digital organisation. The core aim is to place high-quality customer experiences at the front and centre of business operations. One example is the "Where Can I Fly To?" map launched in October. This is a joint Air France – KLM Digital product that helps customers find their next AF/KL destination with a general overview of current COVID-19-related travel requirements. As part of the Air France–KLM self-service offer, Ready2Fly (Air France) and the Upload@Home (KLM) service were introduced to assist operational staff with the increase in COVID-19 document checks at the airport and offer customers a more streamlined experience. Air France-KLM's hybrid model of agent servicing, supported by tooling and bots, demonstrated its essential role in the company's social media service organisation, making tangible the best of human and AI interaction to assist customers. The digital teams adapted and developed additional bots to handle the high servicing volumes, in a context of complex travel conditions for customers. To support the group's ambition to become the sustainability leader in the aviation industry, the Digital teams have also developed a number of tools to promote the offsetting of CO2 emissions, such as CO2 calculator, Trip&Tree module (offsetting) with partner Ecoact and Payment in Miles for Trip&Tree, as well as tools to increase investment capabilities in Sustainable Aviation Fuel (SAF) and to allow customers to voluntary invest in SAF on the booking, reservation and check-in windows alongside offsetting products. For some years Air France and KLM have combined their digital development resources and expertise to create a joint digital ecosystem for the Air France and KLM brands. Based on agile methods of working, a continuous effort is directed at providing customers with a state-of-the-art digital experience. The foundation of this ecosystem is a joint API framework, covering the entire journey. During 2021, significant progress was made on the new website as well as on the mobile application, for which a uniform architecture and technology set-up has been applied for both the Air France and KLM digital channels.
Joel Goldberg, Chief Digital Officer (CDO), Wizz Air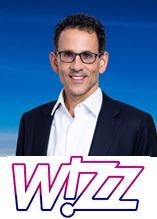 Wizz Air remains laser focused on creating a seamless digital customer experience. The airline recognises digital transformation as the key to making travel as frictionless, safe and easy as possible in a cost-effective manner. Today, over 94% of Wizz' distribution is done directly to customers through its digital channels. The low-cost carrier is Europe's fourth most visited airline website and within the next two years it aims to leap into the number two spot. Over the past year, the airline's digital team under the leadership of Joel Goldberg, Chief Digital Officer (CDO) has delivered in the areas of mobile-first experience & customer self-service and automation. The airline has reported that its ratio of mobile traffic increased significantly in the period between 2020 and 2021 and its mobile platforms continue to account for greater share of total revenue. The airline has focused on making its app easier and faster to use in order to continue to enhance mobile-first customer engagement. Meanwhile, Wizz Air was among the first airlines in Europe to offer automated refunds for cancelled flights due to the pandemic. The carrier also launched the Travel Planning Map, an interactive tool designed to help passengers stay informed on COVID-related travel restrictions. Last year, the company also implemented its very first chatbot, that will be serving its customers with speed, at scale. As part of its digital roadmap, Wizz Air aims to build a better understanding of its customers so it can offer more personalised products and services. In addition, the airline continues to improve its innovation process by adopting new infrastructure and architectures. This enables the company to not only stay a leader on cost efficiency but enables better scalability and responsiveness to customers' needs. As a member of the Executive Leadership Team, responsible for the airline's initiatives that deepen customer engagement, drive new revenue, digitise operational processes, enable greater employee collaboration, and enhance crew experience, we believe Joel Goldberg is a worthy nominee in the FTE Airline Power List.
Airlines attend FTE Dublin for free – register today >>
Serdar Gürbüz, SVP, Customer Solutions & Analytics, Turkish Airlines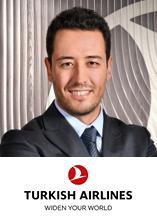 Turkish Airlines is continuing its digital journey that it embarked on in 2016 in order to strengthen its competitive position in the digital era. The airline's innovation team has been at the core of this transformation and has adopted a truly agile strategy firmly focusing on testing prototypes and creating an open innovation ecosystem through collaboration and strategic partnerships. To keep up with the rapid development of technology, in 2020 the carrier established a new company, Turkish Airlines Technology Inc., as a 100% subsidiary of Turkish Airlines, in order to strengthen its contribution to the Turkish aviation ecosystem and become a global brand in technology. The airline has also turned to the startup community to achieve innovation from the outside in and in June 2020 it launched Turkish Airlines Terminal, its new technology, innovation and startup platform to inspire next generation startups to test their products and services, develop potential collaboration and contribute to the startup ecosystem. In his role as SVP, Customer Solutions & Analytics, Serdar Gürbüz is driving the airline's airport experience through digitalisation of processes, including self-service, biometrics, automation and robotics. For instance, by having robots do repetitive and high-volume operational work with robotic process automation (RPA) technology, Turkish Airlines aims to use human resources more efficiently in value-added jobs. Gürbüz and his team are also placing a big importance on data and analytics, as a way to navigate through times of crisis and uncertainty.
John Hurley, CTO, Ryanair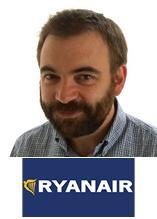 Ryanair's CTO John Hurley continues to drive the airline's digital transformation strategy from a low-cost carrier to its ambitions of becoming the 'Amazon of travel'. In the past few years prior to the pandemic, he has overhauled the Ryanair website, launched the MyRyanair app and developed e-commerce products such as Ryanair Rooms, the airline's price comparison site for accommodation. During the COVID-19 pandemic, Ryanair has launched a suite of digital customer enhancements to further improve customer service and provide easy access to flight information. Among the initiatives are a new Day of Travel app assistant, Digital Self-Service Hub and myRyanair Wallet. Using the new Day of Travel app, customers are able to get live updates and notifications about the airport, terminal and gate information. The app also provides easy access to boarding passes, certificates and other travel documents. Customers are able to use the new Digital Self-Service Hub to change flights, update passenger info, add bags, seats and other services. The airline has also improved its chat function to allow passengers to manage every aspect of their booking without calling the customer service team. The myRyanair Wallet gives passengers quick access to book flights using their wallet balance, and provides real-time status updates on refunds. Hurley also leads a team of over 400 developers working at Ryanair Labs, the airline's digital innovation hubs based in Dublin, Madrid, Spain and Wroclaw, Poland, which continue to deliver the core digital facets of the airline's "Always Getting Better" programme. All aspects of operations are under constant review to see where Software & Systems developed by Labs can improve operational efficiency and bring competitive advantages through automation. From driving paperless cockpit ambitions with the airline's Pilot App projects, to providing Cabin Crew with time saving tools on their inflight devices, and providing more accurate ways to track aircraft movements at its airports, Labs is constantly looking to innovate and improve the overall performance of the Ryanair Group to meet the dual strategies of growth and cost reduction.
Airlines attend FTE Dublin for free – register today >>
Frank Meyer, Chief Digital Officer, Etihad Group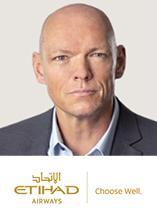 In 2021, Etihad Airways continued to invest in developing a thoughtful and digitally enabled travel experience inspired by Emirati hospitality, with health and wellness assured at every stage of the customer journey. Frank Meyer, Chief Digital Officer, Etihad Aviation Group, led the airline group to utilise technology to make air travel safer during the COVID-19 pandemic. Etihad Airways was one of the first airlines globally to trial and implement the IATA Travel Pass as a solution to simplify the storage of verified COVID-19 tests and certifications. For added convenience, Etihad Airways launched a new Home Check In facility, allowing customers to check in their bags, choose their seats and collect their boarding passes and luggage tags from their home, skipping queues at the airport. To simplify the travel process even further, Etihad introduced a Verified to Fly service that allows guests to upload their tests, passenger locator forms, vaccination certificates, and other necessary paperwork in advance of their flight to confirm their eligibility for travel. The airline continued its industry-leading Etihad Wellness programme, a key service differentiator which was developed at the outbreak of the pandemic to ensure passenger health and wellbeing at every touchpoint and provide peace of mind when travelling. The Etihad Wellness programme has continued to be championed by trained Wellness Ambassadors who provide guests with care and essential travel health information on the ground and onboard flights, as well as initiatives to maintain the highest standards of cleanliness and sanitisation, with complimentary wellness kits, and COVID-19 insurance cover for passengers. Moreover, the group is committed to achieving net zero carbon emissions by 2050 and pioneering sustainable air travel through technology and innovation. Etihad Airways has announced that it will leverage Microsoft's latest tools, such as advanced analytics and AI to measure and benchmark its environmental footprint, allowing the business to implement and assess carbon efficiency savings across its operations. The innovative collaboration will focus on the implementation of cutting-edge tools and technologies which will turn data into actionable insights and unlock scenarios and use cases that will help Etihad reduce its carbon footprint.
Georg Haraldsson, Chief Commercial Officer / Chief Information Officer, PLAY Airlines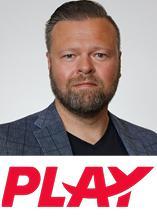 2021 was a year of many great milestones for PLAY Airlines. The Icelandic low-cost airline began its flights operations, launched a number of new routes and has enjoyed a strong booking flow. The carrier proved its agility and flexibility to minimise the negative impact of the pandemic and it is now on track to realising its vision of building PLAY into a profitable airline operating a hub-and-spoke transatlantic network. Leading the airline's digital strategy is Georg Haraldsson, Chief Commercial Officer / Chief Information Officer, PLAY Airlines, responsible for the Commercial & Digital division, which includes Digital Development, Revenue Management, Sales & Marketing and Service Delivery. Last year, the airline launched a new Internet Booking Engine (IBE) in order to build a solid platform for its digital future. Customer centricity and transparency are at the core of the project, emphasising a simple and accessible user end experience and a smooth customer journey. PLAY's digital team works closely with several different departments throughout the airline to ensure that the new IBE serves all aspects of its complex operations. The new booking engine is the first step in PLAY taking control of its flagship store. The digital team is also planning development and improvements and the implementation of new features such as flight bundles, stopover flights and local payment options. Moreover, the startup airline is utilising digital tools such as its chatbot Playfin and a new disruption management tool to enhance the passenger experience.
Airlines attend FTE Dublin for free – register today >>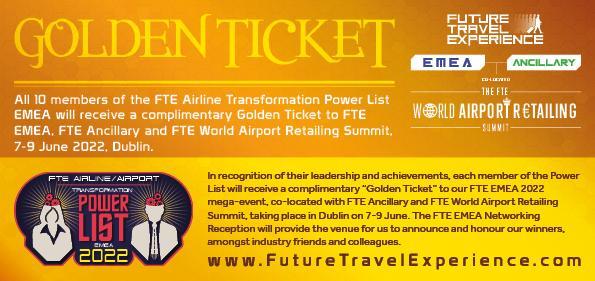 Click here to see the FTE Airport Transformation Power List EMEA nominees >>