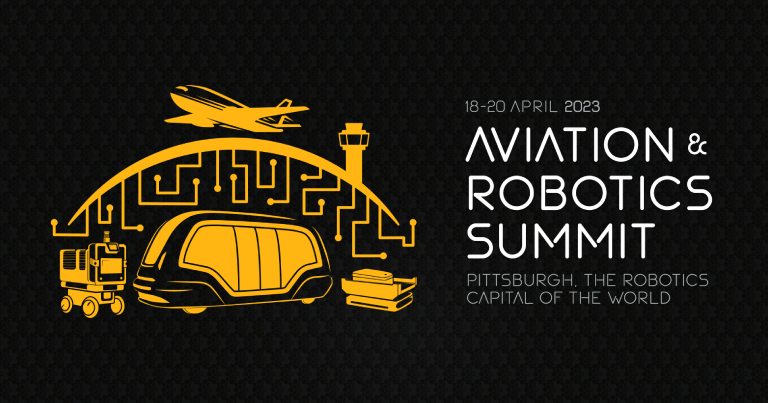 Future Travel Experience (FTE) has teamed up with the Robotics Factory's Create programme and Pittsburgh International Airport to deliver the Aviation & Robotics Summit – a three-day interdisciplinary series of workshops, robotics industry site tours and networking opportunities taking place across Pittsburgh on 18-20 April 2023.
This unique Summit will bring together aviation and robotics industry professionals with the primary goal of solving aviation business and operational challenges with robotics solutions. This is the first industry-specific event under the Robotics Factory's Create programme, which was recently launched by startup support organisation Innovation Works and robotics industry partner, the Pittsburgh Robotics Network.
Attendees from the aviation and robotics industries will have the opportunity to share learnings, explore potential use cases, and help accelerate the adoption, deployment and commercialisation of robotics technologies to solve real-world challenges in the aviation industry. Areas of focus will include baggage handling, airside asset management, aircraft servicing, and workforce support and enhancement.
Attendance is by invitation only to maximise the collaboration between aviation industry executives and robotics technologists.
Interested in attending?
The Aviation & Robotics Summit is an invite-only event and is open to senior industry executives who are actively engaged in exploring and/or deploying robotics solutions to solve aviation industry challenges. Priority will be given to senior airport and airline employees.
The Summit is designed to be as interactive as possible and therefore all attendees will be expected to play an active role in the workshops and tours during the three-day Summit.
To learn more and to express your interest in attending, visit FTE's Aviation & Robotics Summit web page.