Conversational AI is undoubtedly a hot topic right now and features in FTE's 10 technology trends that can enhance airline and airport operations in 2023. 2022 was a breakthrough year for the technology, with ChatGPT, launched as a prototype last November, in particular generating significant media coverage. The news that Microsoft is investing $10 billion in OpenAI, the startup behind ChatGPT, followed by Google's announcement of its own tool known as Bard, has ensured conversational AI remains firmly in the spotlight. Seattle-Tacoma International Airport (SEA) sees a lot of potential for its use in the aviation space. In this interview, Matt Breed, Chief Information Officer, SEA, explains how the airport used ChatGPT to create the framework for an Aviation Technology Master Plan, and the potential for Artificial Intelligence and Machine Learning to improve at an exponential rate.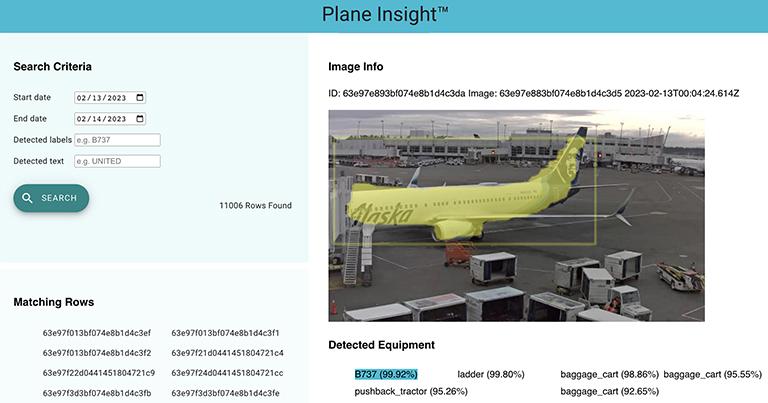 Breed shares that the more obvious use cases for conversational AI include advanced customer service chatbots, social media sentiment analysis, and real-time language translation. "That said, I think the more interesting roles for conversational AI will be in the personal digital assistant space," he says. "As the technology matures, you gain a trusted advisor with access to more information than any single human being has ever had – very similar to the computer in Star Trek. Imagine having the collected knowledge of all experts, in every field, available to you on demand. Whether you are a maintenance worker in the field trying to figure out a particularly rare problem, or a CFO at headquarters trying to analyse a complex financial problem, having instant access to that knowledge is extremely valuable."
2022 was really a breakthrough year for conversational AI. The models have matured to the point where they are providing tangible value to those who are adopting them. "GPT-3 has received a ton of press, with the public availability of both ChatGPT and DALL-E 2, and it seems to be pushing Google to respond as well," Breed explains. "As more people get exposed to the technology, more use cases emerge. With the hybrid nature in which these models are trained, I expect things to accelerate very quickly."
ChatGPT has a lot of potential in the aviation space, with new use cases emerging every day. Among those that Breed highlights are:
Enhanced Chatbot for customer service.
More accurate and more personalised data for travellers (flight information, baggage tracking, wayfinding).
Rapid analysis of large data sets (passenger flow data, airfield operations).
Digital personal assistant for knowledge workers.
Enhanced information retrieval (search, data summarisation, etc).
Nevertheless, he does express a word of caution on ChatGPT in its current state. "As many people much smarter than me have pointed out, it is very good at providing plausible sounding answers that are factually incorrect. Anyone using the tool should familiarise themselves with its limitations and always validate with another source." More information can be found here.
SEA asks ChatGPT to create framework for Aviation Technology Master Plan
SEA recently asked ChatGPT to create the framework for an Aviation Technology Master Plan, with a focus on emerging aviation technologies.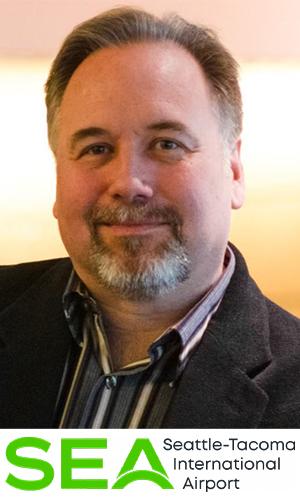 "I had been playing around with a lot of different use cases for ChatGPT and decided to throw that one at it. It was an area in which I had some expertise, so it allowed me to gauge the quality of ChatGPT's output," Breed explains. "It did a great job of providing a general structure, with some guidelines for each section. I then asked it about specific emerging technologies that might have significant impact on the travelling public and overall operations. This is the 'conversational' side of conversational AI. You can continuously refine your queries and get updates based on past parameters."
In identifying emerging technologies, ChatGPT hit the most obvious ones, such as Advanced Air Mobility, Advanced Autonomous Systems, Predictive Analytics, Virtual and Augmented Reality, Electrification, IoT, and Biometrics.
"It is a great tool to validate existing assumptions and flesh out any areas we may be missing," says Breed. "When I asked about emerging technologies, it called out advances in ADS-B and ADS-C and how they are being used to increase airspace capacity and reduce fuel consumption. This is something that I had failed to highlight on my own that actually has significant impact on future travel. I also really appreciate the conversational process of the interaction. You can pick a section that you want to focus on and drill down deeper, without having to wade through a lot of extraneous information."
While SEA's use of the technology is all pretty experimental at the moment, Breed is encouraging the organisation to familiarise themselves with ChatGPT and other emerging conversational AIs. "They bring value to all areas of our business and will be a differentiator for early adopters. I feel that they will become as integral in our lives as your favourite search engine is right now. My team has started to look toward ChatGPT for code review, code development, scripting, contract structure and analysis, business case development, analysing unstructured data, and many other use cases."
AI and Machine Learning: "So much potential and the ability to improve at an exponential rate"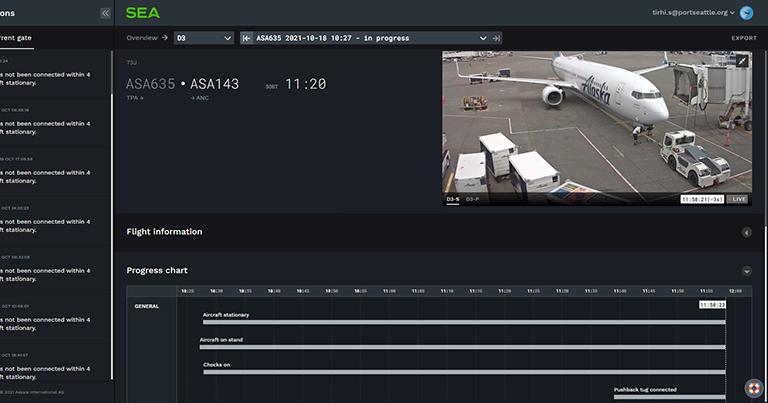 SEA has been experimenting with AI and Machine Learning for several years. It has, for example, deployed sensors that capture audio and use Machine Learning to determine when aircraft are running their auxiliary power units – this was done in conjunction with Microsoft and the University of Washington. "We use Assaia Apron AI to help optimise our airfield operations," Breed adds. "We also have some prototypes for baggage hygiene, cargo operations, escalator safety, and crowd density analysis."
Other emerging technologies that SEA is either utilising or exploring to help further transform the passenger experience include:
Private wireless: "We are looking at innovative ways to provide broad reach connectivity for our emerging IoT footprint."
Electrification: "There seems to be a perfect storm around electrification. Passenger charging, rental car companies, ground services, electric buses, and eVTOL, are at various stages of deployment or discussion. We are looking for innovative ways to manage what is quickly becoming a very scarce resource at the airport."
Advanced Analytics: "We have a great business intelligence team, which has really demonstrated back to aviation the value of data. As we move beyond the visualisation and reporting stages, we are really looking at ways to deploy actionable data – predictive maintenance, digital twins, etc."
Augmented Reality/Virtual Reality: "This goes hand-in-hand with the Advanced Analytics piece. I see it more as a presentation layer for the mountains of data that we are now collecting."
Looking ahead, AI and Machine Learning remain at the top of Breed's list when it comes to the tech he is most excited about in the coming years. "It has so much potential and has the ability to improve at an exponential rate. It is also the one that I have the most apprehension about. We need to make sure that we understand how to use and interpret it, address bias issues in the models, and put safeguards in place to protect against runaway AI. Many are concerned about the singularity, or the point where AI's ability to improve itself exceeds a human's ability to comprehend or control it. Many have predicted that we are only a couple of decades away from this happening."
Learn more about AI and Machine Learning technology in action at FTE Global, taking place on 19-21 September 2023 at Long Beach Convention Center. Register here >>