The beginning of a new year brings with it an opportunity, following last week's CES 2023, to take a look at the trends, as well as the new and emerging technologies, which will shape the air transport industry over the next 12 months and beyond. This year, our list features 10 trends that will play a crucial role in improving passenger experiences and enhancing business performance. We explore everything from automation and robotics to the metaverse and Urban Air Mobility.
Automation and robotics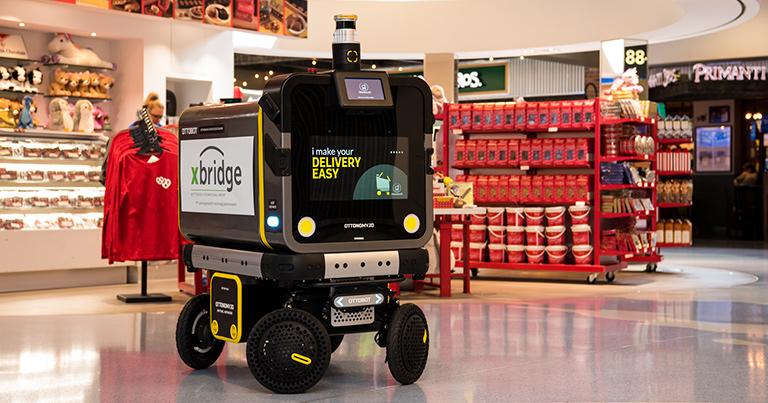 Perhaps an overriding trend this year and beyond will be increasing automation, using technology to streamline operations and offset rising labour costs. As this report in Forbes indicates: "Labour has typically represented about 25% of an airline's cost. Over the next few years, many have forecasted that this will move to north of 40%." With this in mind, investment in tech and automation is definitely paramount across the industry.
This is already being realised in innovative ways, such as using autonomous technology to future-proof airside operations. At FTE APEX Asia Expo in November 2022, Carolijn Schoofs, Head of Innovation, Royal Schiphol Group, explained Schiphol's plans to achieve a fully autonomous airside operation by 2050. Automation will again be a key focus at this year's FTE APEX Asia Expo, taking place in Singapore on 8-9 November 2023.
Avinor's EU-funded autonomous baggage transport project has a big focus on robotics. Avinor is an Airport Lab Network Partner of FTE's Baggage Innovation Working Group, for which automation will be a key focus area in 2023.
Meanwhile, in December we reported how Heathrow, alongside global consultancy and construction company Mace, has employed a robotic dog developed by Boston Dynamics, in a bid to improve efficiency and safety on major construction projects. The airport is refurbishing and modernising a cargo tunnel with updated mechanical and electrical services. The robot dog allows the project team to safely retrieve data from the building site, which is then used alongside 3D models and augmented reality to track accuracy and progress on the construction work. "Heathrow's vision is to give passengers the best airport experience in the world and, in order to do that, we need great people, and we also need innovation," said Emma Gilthorpe, Chief Operating Officer, Heathrow. "Dave the Dog has been a fantastic innovation enabling us to perform the tasks that we need to do – using robotics and automation."
Autonomous robots are becoming increasingly prevalent at airports for the delivery of retail and food & beverage. In North America, Cincinnati/Northern Kentucky International Airport and Pittsburgh International Airport, through its xBridge Innovation Center, are among those having implemented the technology. In Europe, Aeroporti di Roma (ADR) has adopted a new fully autonomous delivery robot from startup company Ottonomy, which was one of 10 startups selected to take part in ADR's acceleration programme 'Runway to the Future'. "We chose automation as one of our topics for our first call for ideas because we truly believe in enhancing passenger experience with a continuous improvement approach," said Emanuele Cala, VP Innovation & Quality, ADR.
FTE is teaming up with Pittsburgh Robotics Network, Innovation Works and Allegheny County Airport Authority to deliver the Aviation & Robotics Summit. This unique, interactive, invite-only event will bring the worlds of aviation and robotics together across the city of Pittsburgh, the Robotics Capital of the World, in April 2023. The exclusive Summit is open to senior-level innovators from airlines, airports, OEMs and VCs. Contact us here to learn more >>
Artificial Intelligence and Machine Learning
While Artificial Intelligence (AI) and Machine Learning (ML) come under the umbrella of robotics, we think it's worth mentioning them in their own right.
We are particularly impressed by the capabilities of ChatGPT – a chatbot utilising AI and ML, which was launched by OpenAI in November and is generating a lot of attention. It is, of course, very early days, but we are excited about the possible applications in aviation and how it might be utilised.
Korean Air is among the airlines working towards introducing a machine learning management service, which will allow the airline to create, train and apply machine learning models to improve customer service by forecasting passenger and cargo demand more accurately.
Narita International Airport is proactively incorporating robotics and AI to promote business efficiency and enhanced productivity. It is also moving forward with the use of AI with the aim to improve customer satisfaction by using and analysing AI trained on real customer feedback.
Register for FTE EMEA 2023 >>
Register for FTE Ancillary & Retailing 2023 >>
Register for FTE Global 2023 >>
Register for FTE APEX Asia Expo 2023 >>
Metaverse, digital twin and NFT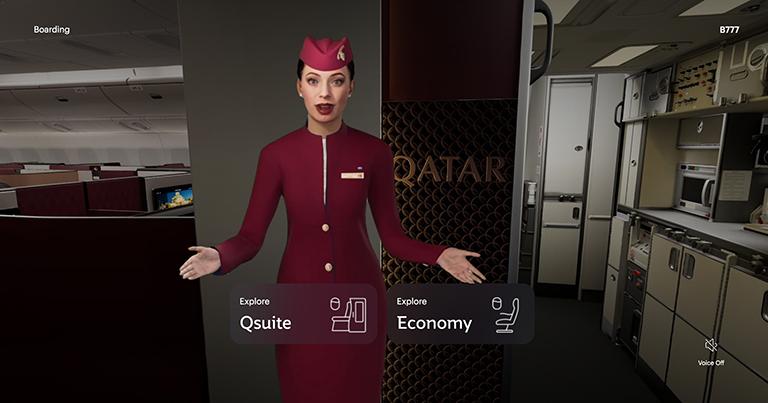 The metaverse – essentially an immersive virtual reality experience where people can interact with digital objects and digital representations of themselves and others – remained a hot topic at last week's CES 2023.
In its recent 'Meet the Megatrends' report, SITA also highlighted that: "By 2030 metaverse operations will be commonplace at leading airports and play a vital role in optimising processes, avoiding disruption, and facilitating intuitive, immersive control of intelligent airports."
While the full potential of the metaverse is a long way from being reached, progressive airlines and airports are already exploring opportunities and use-cases.
Bangalore International Airport Ltd (BIAL) – operator of Kempegowda International Airport, Bengaluru (BLR Airport) – has entered the metaverse with a T2 digital twin. It recently announced the first phase launch of the 'BLR Metaport' in collaboration with Amazon Web Services (AWS) and Polygon, which offers an immersive, 3D virtual experience of the newly-launched Terminal 2. "We are very excited that BIAL is entering into the new world of metaverse through the BLR Metaport," said Satyaki Raghunath, Chief Strategy and Development Officer, BIAL. "This is our first foray into the world of Web3 and non-fungible tokens (NFTs), and we aim to delight travellers with a unique, immersive, and virtual experience. We also have several initiatives planned around the BLR Metaport, which promise to increase ways in which we can engage with our global audience and enhance business impact over the next few years."
Qatar Airways has entered the metaverse with the launch of QVerse, a novel virtual reality (VR) experience for visitors to the airline's website. Users of the www.qatarairways.com/QVerse website can virtually tour and navigate the Premium check-in area at Hamad International Airport, and the cabin interior of the airline's aircraft, by using their own Personal Electronic Devices. The carrier is also the first global airline to introduce a MetaHuman cabin crew offering a digital interactive customer experience.
Meanwhile, Incheon International Airport Corporation participated in CES 2023 where, among other innovations, it showcased development of the first metaverse airport. The virtual airport, hosted on the Roblox global metaverse platform, has been designed to help passengers plan their travel and be well informed on how to check-in more efficiently using Incheon Airport's smart check-in processes, including self check-in, self bag drop, off-airport check-in, and OneID Smart Pass.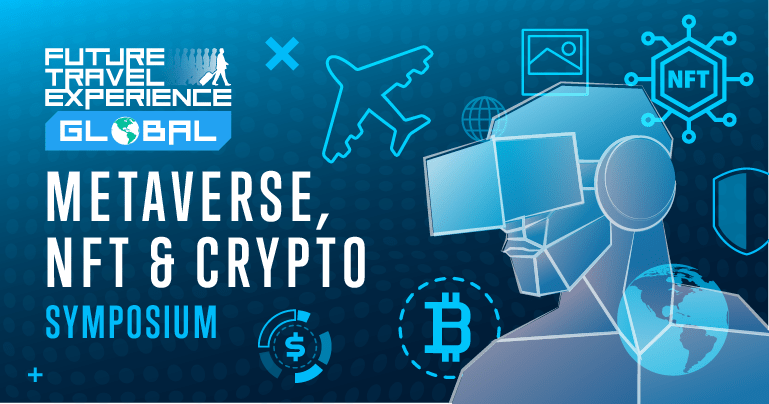 Interested in the latest technologies and trends? Sign up to our newsletter >>
Personalisation
Travellers increasingly expect end-to-end personalisation at every step of their journey. At CES 2023, Delta Air Lines demonstrated how it is responding by showcasing Delta Sync – its vision for more personalised travel, which brings together an ecosystem of digital services and experiences.
Rolling out in 2023, Delta Sync is underpinned by SkyMiles membership and catalysed through free Wi-Fi to deliver personalised and exclusive inflight entertainment, more ways to enjoy onboard food & beverage, and exclusive partnerships with top consumer brands. "Delta Sync elevates what it means to be a Delta SkyMiles Member by enabling a journey that fits you perfectly and grows more rewarding the more you travel," said Ed Bastian, CEO, Delta Air Lines. "The future of travel is one where your digital and physical experiences come together in a seamless, warm and personal way, making those human travel connections even more meaningful."
New approaches to retailing
Significant steps forward in the transformation of airline retailing are taking place, with payment innovation, booking innovation, and all-you-can-fly subscription services.
A recent example is Finnair's collaboration with Amadeus to build a next-generation airline retail offering, with personalisation and real-time insights. "Better retailing capabilities including dynamic pricing, upselling, cross-selling, bundling and unbundling support our target of boosting revenues and improving profitability," said Antti Kleemola, Chief Information Officer, Finnair.
Icelandic low-cost carrier PLAY has also taken a new approach with its Internet Booking Engine (IBE). As part of this, it is planning the implementation of new features such as flight bundles, stopover flights and local payment options.
Aeromexico is utilising NDC technology to further enhance the shopping experience by providing richer and more customised content and supporting better upsell of its branded and ancillary products. "We are on our way to create a new marketplace for customised travel," said Aaron Murray, Chief Commercial Officer, Aeromexico.
Meanwhile, a contactless retail experience is also being extended to an increasing number of airports. In September, Dallas Fort Worth International Airport opened three innovative concessions featuring grab-and-go technology – two featuring Amazon's Just Walk Out Technology and one powered by Zippin. Meanwhile, in this interview with FTE, Sammy Patel, Vice President Commercial, Vantage Airport Group & Chief Executive Officer, Midway Partnership, explained how Vantage is "flexing its innovation muscle" with contactless commercial offers.
Urban Air Mobility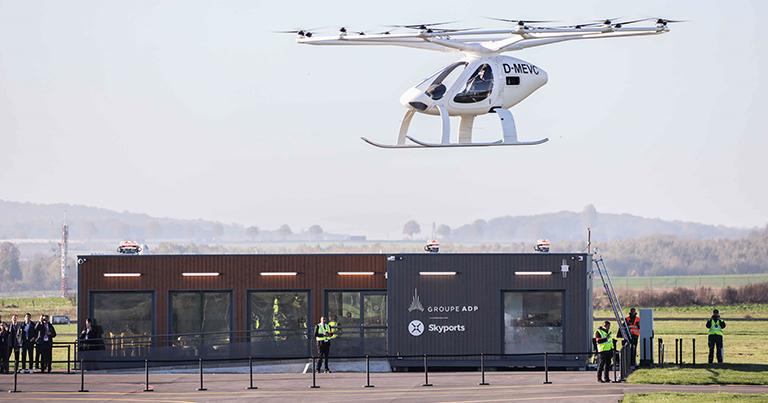 Urban Air Mobility continued to gain momentum last year, with several airlines and airports around the world accelerating this continuing trend. Groupe ADP and Skyports have unveiled a passenger terminal testbed for future electric vertical take-off and landing (eVTOL) in Paris, with plans for commercialisation in 2024; Aeroporti di Roma has deployed the first fully functional vertiport in Italy – a major step towards activation of Advanced Air Mobility (AAM) routes between Fiumicino Airport and Rome city centre in 2024; and São Paulo International Airport has selected VPorts and Air Traffic Management Inc. to build and operate a vertiport hub to open at the end of 2023.
Significant investments are being made by some of the biggest airlines too. Delta Air Lines has embarked on a multi-year, multi-market commercial and operational partnership with Joby Aviation to pioneer home-to-airport eVTOL transfer services. It has made an upfront equity investment of $60 million in Joby, with the opportunity to expand the total investment up to $200 million. Virgin Atlantic, meanwhile, has joined a consortium alongside Vertical Aerospace, Virgin Atlantic, Atkins, Skyports and NATS to develop key technology and infrastructure to accelerate the introduction of AAM in the UK by 2030.
The second FTE Air MobilityX Summit took place during FTE Global 2022 and reflected this growing trend, offering extensive insights into the future mobility landscape, and demonstrating the major growth opportunity that exists. Indeed, according to SITA's recent 'Meet the Megatrends' report: "By 2032, electric air taxis will be ubiquitous at major international airports and operate as an effective auxiliary service and revenue stream for airports and airlines."
Interested in the latest technologies and trends? Sign up to our newsletter >>
Biometrics and digital identity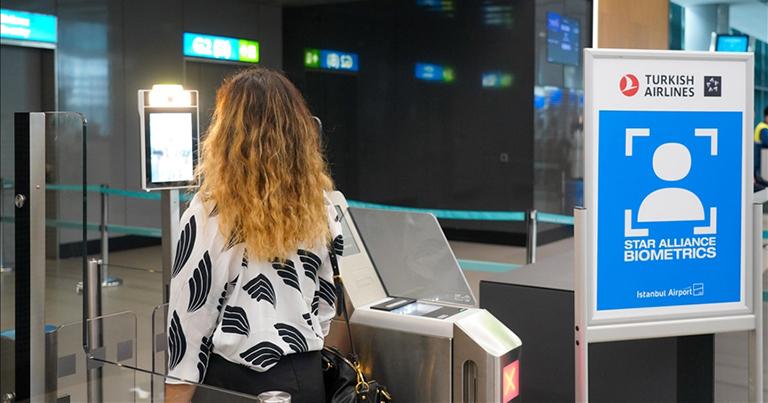 Biometrics has become a perennial fixture in our annual trends report. The post-pandemic preference for contactless technologies has only served to accelerate biometric adoption and its acceptance by travellers. IATA's 2022 Global Passenger Survey indicates that: "Passengers see value in biometric identification. 75% of passengers want to use biometric data instead of passports and boarding passes."
Implementation of biometric technology continues at pace globally. The many projects we have recently reported on include Turkish Airlines and Istanbul Airport testing the Star Alliance Biometrics access system; Philadelphia International Airport installing technology for a biometric boarding process; and British Airways trialling biometric check-in and boarding for international flights.
Last year, American Airlines launched a new partnership with the Transportation Security Administration (TSA) to test mobile identification. Customers with TSA PreCheck can now go through the airport with just their phone and their face.
The TSA, in collaboration with the State of Arizona and Apple, has also deployed a new digital technology for identity verification at Phoenix Sky Harbor International Airport's security checkpoints. Arizona-resident travellers can now verify their identity using their state-issued mobile driver's license or mobile identification card issued in Apple Wallet on iPhone or Apple Watch.
Digital identity was explored at FTE Global 2022, with insights from the likes of American Airlines, Airside, Paravision and Entrust, and it will remain a key area to watch in 2023.
Interested in the latest technologies and trends? Sign up to our newsletter >>
Private Networks
Private wireless is one of the hottest opportunities for air transport stakeholders – a foundational core enabling technology that provides the connectivity needed for an "internet of everything" to support anything from autonomous vehicles on the ramp through to optimised operations at the gate for airlines.
The technology was explored at FTE Global 22 in the successful Private Networks Symposium, featuring Miami International Airport, Dallas-Fort Worth International Airport, Metropolitan Airports Commission, Barich, Inc and ExteNet Systems.
Fraport last year launched a new strategic partnership with NTT to build Europe's largest private 5G campus network at Frankfurt Airport. Thanks to the network's high bandwidth and low latency, Fraport will be able to accelerate innovative projects, such as autonomous driving on the apron. The 5G network also enables real-time data transfer, which may be necessary for future applications, such as video-based monitoring of airport facilities via robots or drones. "Operating a standalone mobile network is a milestone for us as an airport operator," said Dr. Wolfgang Standhaft, CIO, Fraport. "We are laying the strategic foundations that will help us make airport operations even more efficient in the future, thanks to innovation and digitalisation."
Return to collaboration with startups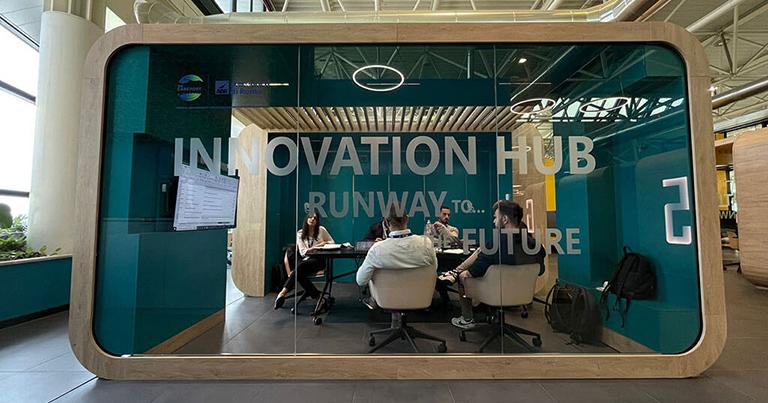 During the pandemic, collaboration with startups inevitably took a back seat. Now that the industry is truly back up and running it is firmly back on the agenda, with progressive airports and airlines increasingly collaborating with high potential startups and scaleups.
Aeroporti di Roma (ADR) recently launched a second 'Call for Ideas' from startups. After the success of the first 'Call for Ideas', which saw the implementation of 10 projects selected from over 100 applications, this new round of ADR's acceleration programme will offer eight successful applicants the opportunity to work on their projects directly from the ADR Innovation Hub, which was inaugurated in October 2022 and is located at the heart of Rome Fiumicino Airport's Terminal 1. Successful applicants will receive the support of mentors from the ADR 'Innovation Cabin Crew' and during the 'Runway to the Future' programme startups will have the opportunity to get in touch with national and international partners, and work with a network of airports focused on innovation within an environment entirely dedicated to startups.
Canadian airline WestJet is among the latest carriers to highlight its commitment to engaging with startups, specifically around the topics of artificial intelligence and machine learning, providing another example of the renewed appetite within the industry to collaborate closely with the startup scene.
The exponential growth of the FTE Digital, Innovation & Startup Hub demonstrates this trend, which we expect to further accelerate in 2023 and beyond.
Sustainability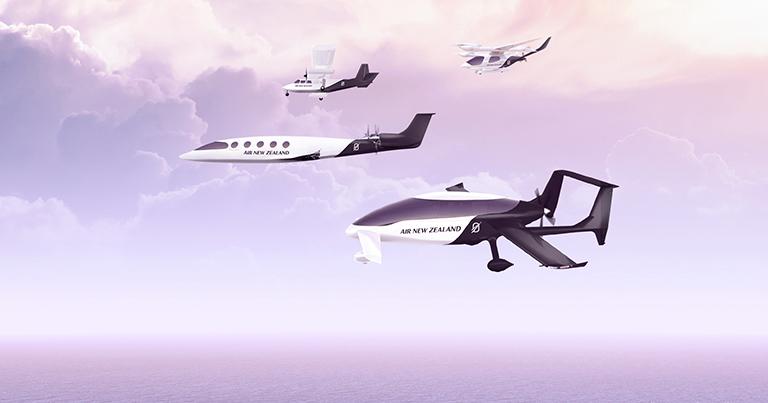 A common theme throughout the majority of innovation projects taking place across air transport is sustainability, which remains a key priority following the global industry's commitment to reaching net zero carbon emissions by 2050.
Net zero will be reached through a combination of initiatives, including Sustainable Aviation Fuels, new aircraft technology, more efficient operations and infrastructure, and the development of new zero-emissions energy sources such as electric and hydrogen power.
Air New Zealand recently announced four innovators it will be working with on its mission to have its first zero emissions demonstrator flight take to the skies from 2026: Eviation, Beta, VoltAero and Cranfield Aerospace. A combination of electric, green hydrogen, and hybrid aircraft, these partners will work alongside Air New Zealand over the coming years to focus on developing the technology and associated infrastructure required to make flying these aircraft in New Zealand a reality. "Mission NextGen Aircraft is not about backing one innovator," said Greg Foran, CEO, Air New Zealand. "It's about working with a range of leaders in zero emissions aircraft technology to help move the whole ecosystem along. The learnings we will take from flying an aircraft with next generation propulsion technology from 2026 will then pave the way for our long-term partners to deliver an aircraft that can replace our Q300 turboprop domestic fleet."
Another interesting project is the new Hydrogen Aviation Lab that has opened at Hamburg Airport in a decommissioned Airbus A320. The project is a joint initiative between Lufthansa Technik, the German Aerospace Center (DLR), the ZAL Center for Applied Aeronautical Research and Hamburg Airport, and is funded by Hamburg's Ministry of Economic Affairs and Innovation as well as the city's investment and development bank (IFB Hamburg). Over the next few months, the Hydrogen Aviation Lab will be fitted with a full suite of test systems, as well as an internal tank for liquid hydrogen and an onboard fuel cell, paired with supporting ground-based hydrogen infrastructure. "Climate-friendly flying with hydrogen technology is an important building block for the future of aviation," said Michael Eggenschwiler, CEO, Hamburg Airport. "Through research projects such as this hydrogen laboratory, we ensure that all aviation partners contribute their experience to the development processes."
Indeed, it is ultimately only through such collective, industry-wide efforts that net zero will be achieved.
Interested in the latest technologies and trends? Sign up to our newsletter >>