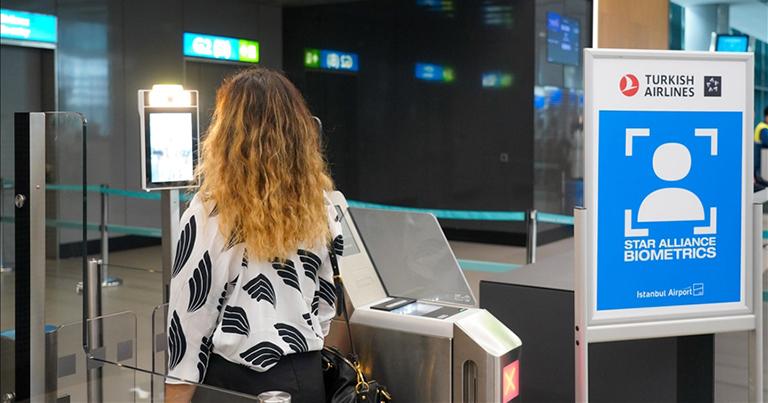 iGA Istanbul Airport has started testing the Star Alliance Biometrics access system in collaboration with Turkish Airlines as part of efforts to deliver a contactless travel experience.
The biometric identification system is designed to enhance the travel experience of frequent flyer programme members of Star Alliance member airlines. Turkish Airlines' frequent flyer programme Miles&Smiles and iGA Istanbul Airport have, therefore, agreed on the biometrics access system in principle, which they are now testing. Dedicated infrastructure at the airport, in order to use the system, is expected to improve overall operations.
Miles&Smiles members who enrol in the system can benefit from contactless boarding, which will be implemented in accordance with post-COVID-19 sanitation and hygiene measures. Meanwhile, passengers do not need to remove face masks while using Star Alliance Biometrics.
After taking a selfie and verifying their passport and identification, registered Miles&Smiles members can select the airlines and airports of their choice to enable the use of Star Alliance Biometrics. They can pass through the biometric system points anytime, in any airport where the system is applied.