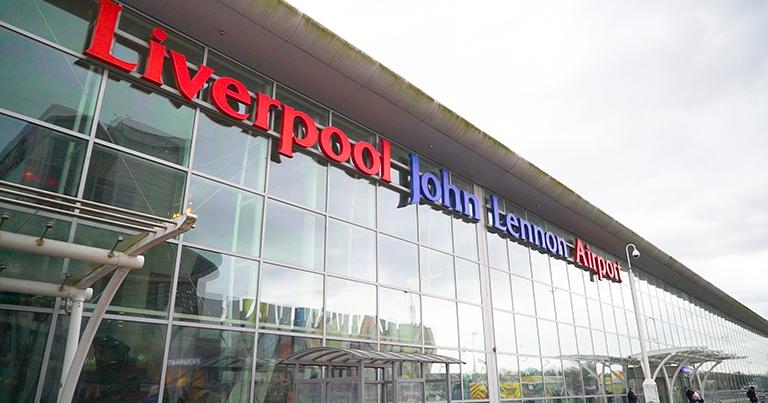 The newly-launched AeroCloud Optic uses computer vision to intelligently, anonymously and accurately track passengers as they move through an airport, from kerb to gate. It follows successful trials at both Liverpool John Lennon Airport and Sarasota Bradenton International Airport.
Real-time monitoring of passenger flow means that alerts are triggered in response to bottlenecks in operations, such as extended wait times at check-in or security, which can be immediately addressed with additional resource.
AeroCloud's Artificial Intelligence and Machine Learning algorithms also allow airport staff to identify trends, draw learnings, and predict future scenarios to inform more accurate decision-making and long-term planning. This enables better resource management and enhanced retail opportunities for concession partners, which in turn improves the passenger experience in the airport.
At Liverpool John Lennon Airport, the solution has been used to better understand movement in the building – identifying peaks and bottlenecks, and where queues are likely to be – flattening any planning curves and increasing efficiency.
"Our slogan is 'faster, easier and friendlier' and this means getting our customers through to the departure lounge as quickly as possible through efficient operations," said Paul Staples, Operations Director, Liverpool John Lennon Airport. "Historically, we've used other systems and manual methods, like queue counting, to track how individuals travel through our airport, but this just didn't deliver what we needed. With AeroCloud Optic, we now have accurate information that allows us to plan more effectively at an operational level, while also helping to inform decision-making for marketing, and spend per head in retail and concession environments. We've never been able to do this in the past – it is the holy grail of commercial activity in an airport."
Though technologies including Bluetooth and WiFi have been trialled by airports, AeroCloud Optic is said to be the first technology capable of anonymously tracking passengers through the entire process – from arrival, through security and departure halls, to boarding an aircraft.
"With AeroCloud Optic, airports can resolve operational issues in real-time and plan better for the future in a revolutionary way," said George Richardson, Co-founder and CEO, AeroCloud. "Optic accurately predicts the future flow of travellers so leaders can make confident decisions on everything from resource allocation to commercial opportunities. At a time when airports need to improve the bottom line, AeroCloud Optic can help airport operations teams to streamline the check-in and security experience to get people through to retail areas faster, reducing passengers' queue time and encouraging spending in a GDPR conformant way. Optic was recently described as the 'holy grail' of continuous improvement, I am so incredibly proud of my co-founder and team for getting this technology to fruition."