Pittsburgh International Airport (PIT) and International Airlines Group (IAG) have launched an innovation partnership that will explore exciting new solutions with the robotics and tech community. The announcement was made ahead of the Aviation & Robotics Summit, which took place in Pittsburgh – the 'Robotics Capital of the World' – on 18-20 April 2023, delivered by Future Travel Experience, Innovation Works, Pittsburgh Robotics Network and Pittsburgh International Airport's xBridge innovation centre.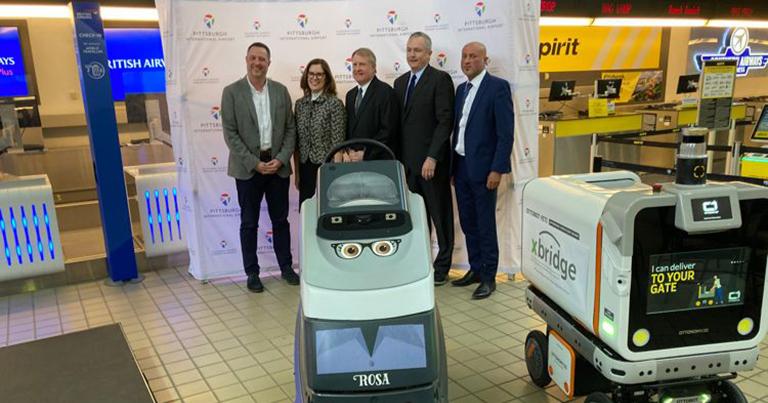 Officials from IAG, the parent company of British Airways, joined PIT executives and local government and business leaders to announce this new chapter in their partnership: testing and growing innovations for IAG's airline brands and the aviation industry at PIT.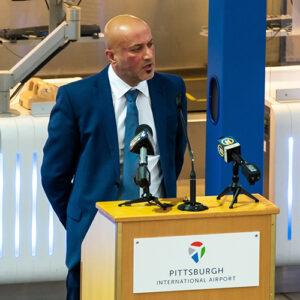 "We are committed to driving innovation and working with like-minded airports and suppliers to drive change within our industry, for the benefit of customers," said Gurm Nijjer, Senior Vice President of Americas, IAG. "We look forward to working with the PIT team to explore exciting new solutions with the robotics and tech community."
IAG, one of the world's largest airline groups with brands including Aer Lingus and Iberia in addition to British Airways, will leverage PIT's xBridge innovation centre. The agreement builds on the shared vision of IAG and PIT to drive the aviation industry forward by developing technological solutions to safety, customer experience and operational efficiency challenges for both airlines and airports.
"PIT is at the forefront of aviation innovation and recognises the power our airport can provide to develop and test automation for this industry and beyond," said Christina Cassotis, CEO, Pittsburgh International Airport. "We are thrilled to partner with IAG, an aviation leader and innovator itself, to develop ground-breaking solutions for its passengers and the industry right here at xBridge. I'm excited about the possibilities with this special partnership, and I thank IAG for selecting PIT as a partner for innovation."
FTE: "The best innovation is always collaborative innovation"
The announcement came as British Airways prepares to increase the frequency of its nonstop service between PIT and London Heathrow from four to five times weekly. It will further increase to six days a week in May. That air service relationship served as the bedrock for the innovation agreement. PIT's success as a test bed for a wide variety of innovative applications – both inside and outside its terminals – increased the appeal for IAG, which identified the airport as a key partner with which to cultivate additional technological advancements.
Daniel Coleman, Founder & CEO, Future Travel Experience, participated in the press conference announcing the innovation partnership between IAG and PIT. "Airlines and airports have a symbiotic relationship, and we see that those who work closely together unlock the most value and efficiencies, and better serve their mutual customer which is the passenger," said Coleman. "Technology holds so much potential to advance our industry and the best innovation is always collaborative innovation, which is why I am so glad to see this partnership announced here in Pittsburgh – the robotics capital of the world."