As part of FTE's thought leadership efforts, we are partnering with Fast Future on exclusive research into 'Tomorrow's Traveller'. Results of the survey will be exclusively previewed by Rohit Talwar, CEO, Fast Future Research, at the co-located FTE EMEA and FTE Ancillary & Retailing events taking place in Dublin on 23-25 May 2023. In this interview, he shares the early trends emerging from the survey responses, along with his thoughts on technologies including the Metaverse, NFT & Crypto. and ChatGPT.
Complete the FTE/Fast Future Survey >>
Register for FTE EMEA and FTE Ancillary & Retailing – one registration provides access to both events >>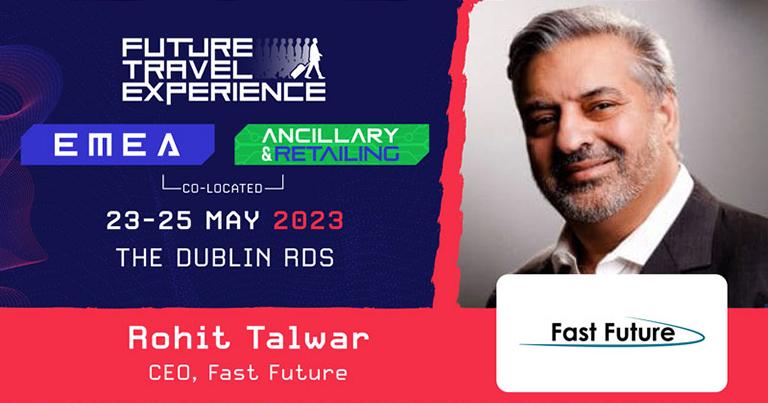 The FTE/Fast Future survey on the needs of 'Tomorrow's Traveller' covers 26 core questions across five headline topics:
Life in 2030 and travel influences
Passenger use of technology, data, AI, and virtual worlds
Preparation, booking, and payment
The airport experience – processes, the airport as a destination, and the hub experience
The inflight experience and airport arrival
To date, responses have been received from 62 countries, covering every continent. "By 2030, over 40% expect to be working in their own business and the majority expect to be better off than today," Talwar explains. "Overwhelmingly, cost is considered the most significant influence on the decision to fly, routing options and environmental factors are also expected to be key in future air travel decision-making."
Technology, mobile devices, and AI are expected to become central to our lives by 2030, with an emphasis on being informed immediately about the resolution for flight delays, cancellations, and missed connections, and also using a single app to manage every aspect from planning through to returning home. "Passengers are very clear on the need for a simple, contactless, and uninterrupted journey from kerb to cabin – or cabin to cabin on connecting flights," says Talwar. "Finally, the majority of respondents prioritise low stress, safety, and quiet zones as their key requirements of the airport experience."
Everyone who completes the survey and leaves their email address will receive a copy of the results. As a token of appreciation, those completing the survey can also choose a free copy of any eBook from the Fast Future book store. The survey is open until 14 May.
FTE EMEA Metaverse, NFT & Crypto Symposium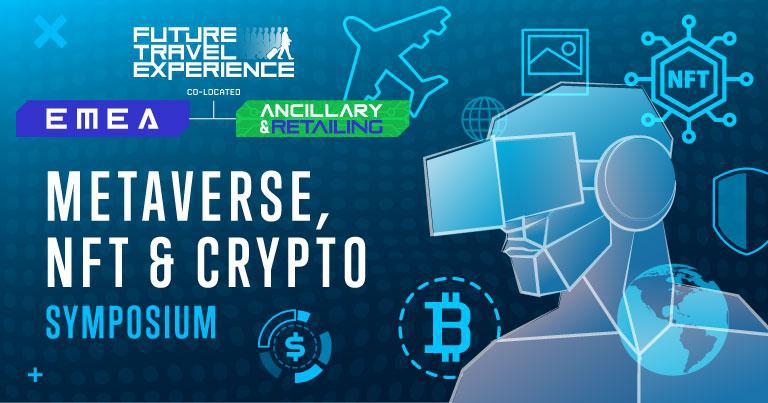 Talwar is also moderating the FTE EMEA Metaverse, NFT & Crypto Symposium at the co-located FTE EMEA and FTE Ancillary & Retailing events. The survey highlights the role participants want the Metaverse to play in experiencing the airport, flight cabin and inflight entertainment before travel, as well as engaging with providers for service and feedback.
"The expectation is that a growing number will accept crypto through payment providers, with airlines having to accept Central Bank Digital Currencies for travellers from countries such as China that are starting to use them to pay employees," Talwar adds. "The trend towards the growing use of NFTs is likely to increase in applications such as marketing, collectibles, loyalty rewards, and the provision of experiential content and unique offers to NFT holders."
How will ChatGPT, and applications like it, help us reimagine air transport?
ChatGPT was launched on 30 November 2022 and reached 100 million users by 2023. Some estimates put the total number at up to 500 million today – 10% of all internet users.
At the co-located FTE EMEA and FTE Ancillary & Retailing events, Talwar will lead a workshop focused on 'How will ChatGPT, and applications like it, help us reimagine air transport?' "From staff education and sentiment analysis through to market insights and experience design – airports and airlines are already embracing the technology," he shares. "Plug-ins to travel apps are now enabling users to plan itineraries to include multimodal connections, departure timings, and best available prices. The next step coming very soon is autonomous booking and refund/compensation negotiation. The tools are already having a massive impact on software development, accelerating delivery and improving code quality."
FTE Innovate Awards: "solutions that genuinely make life easier for me as a customer"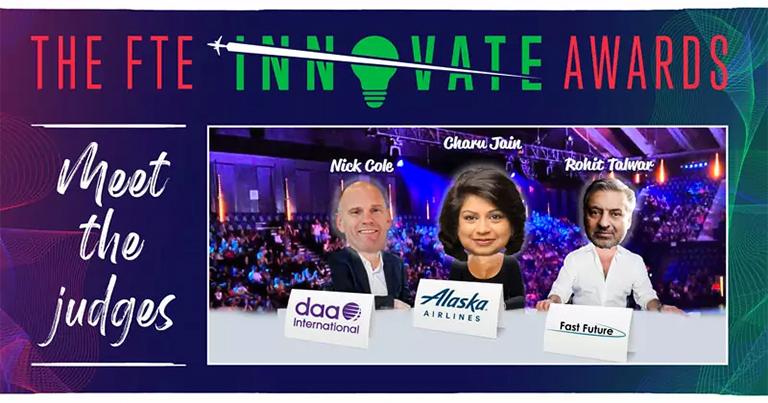 At the epicentre of FTE Dublin 2023 will be the region's largest and most respected innovation competition – the FTE Innovate Awards. Shortlisted industry stakeholders will pitch on a stage in an effort to impress our judges and audience, whose all-important votes will dictate who wins in the three categories: Best New CX Concept, Most Innovative Airline Initiative, and Most Innovative Airport Initiative.
Talwar is on the judging panel alongside Nick Cole, CEO, daa International and Charu Jain, Senior Vice President Merchanding & Innovation, Alaska Airlines. "In all three categories, I want to see solutions that genuinely make life easier for me as a customer and massively simpler and faster for internal users," he says. "I am currently obsessed with developing genuinely human-centred experience design which focuses on the passenger/employee needs, desires, and pain points. All too often we get obsessed with delivering tech rather designing the experience and then deciding where to leverage tech to best effect."
Register for the co-located FTE EMEA and FTE Ancillary & Retailing to hear more from Talwar on the FTE/Fast Future survey on the needs of 'Tomorrow's Traveller', on Metaverse, NFT & Crypto, and on ChatGPT. "The survey is rich with insights and ideas that cover every aspect of the air travel value chain. These will be actionable immediately when attendees return to their desks. The content will also provide a powerful context through which to engage with all the excellent content being shared and exciting innovations on show. Perhaps most importantly, the content will help fuel the myriad networking conversations that FTE is famous for facilitating."
Register for FTE EMEA and FTE Ancillary & Retailing – one registration provides access to both events >>
Complete the FTE/Fast Future Survey >>