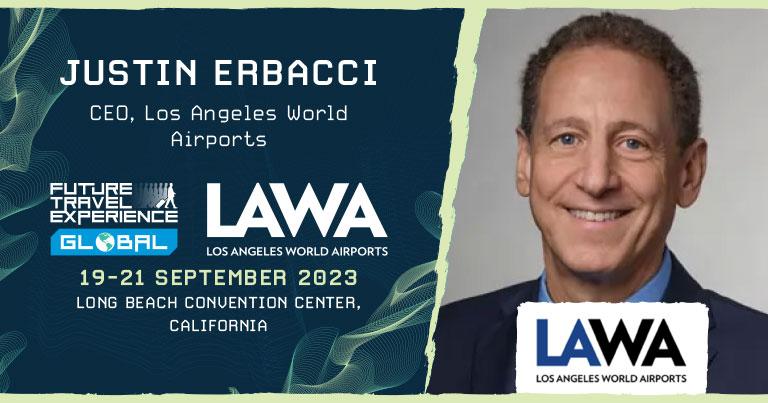 Dear industry colleague,
I write to extend a personal invitation for you to attend Future Travel Experience Global, co-located for the first time with APEX/IFSA Global EXPO in Los Angeles, September 19-21.
Uniquely bringing together the very best of the airport and inflight realms under one roof to reimagine the passenger journey. The theme is "Air Transport 2030" and the events will bring together air transport executives from around the world to network, learn, forge new partnerships, collaborate, and be inspired on their next moves to transform their organizations' passenger experience, business performance, innovation, and sustainability strategies.
There are more than 100 incredible speakers in the conferences from within our sector and outside of it and the CEOs of EL AL Israel Airlines, SAS, Air Canada, Xiamen Airlines & Spirit will also take to the stage to share future visions. Attendees will also have access to a large-scale end-to-end exhibition, unique social and networking events, co-creation workshops, TSA and U.S. CBP briefings, Think Tank unveilings, startup showcase, and powerful networking tools so that engagement opportunities between participants are unrivalled.
LAWA is investing billions of dollars into modernizing LAX with the goal of making our airport an industry leader in technology, efficiency & guest experience. We are hosting FTE Global to showcase our transformation and provide an invaluable platform for all industry stakeholders to come together to inspire one another on how we take on key industry challenges and opportunities, and better serve our passengers, and our planet.
I encourage you to send a delegation to the show to learn and explore together – it will provide a wonderful opportunity for you to step away from the day-to-day pressures and dream of the future as a team, and I am sure you will collectively return energized and with new ideas to take your organization to the next level. You can register here.
In partnership with the Los Angeles Tourism & Convention Board, we will show you the best of Los Angeles and provide an exceptional learning and networking experience that will live long in the memory. I look forward to welcoming you to LA this September as we come together to reimagine the future of air transport.
Yours sincerely
Justin Erbacci
Chief Executive Officer
Los Angeles World Airports