Munich Airport is taking an ecosystem approach to digital transformation. Ahead of his participation in the Future Airports conference at FTE Global (Los Angeles, 19-21 September 2023), Dr Jan-Henrik Andersson, Chief Commercial Officer & Chief Security Officer, explains how Munich Airport is approaching digitalisation of the passenger journey and the innovative technologies being explored.
Register for FTE Global 2023 >>
See the FTE Global 2023 schedule at a glance >>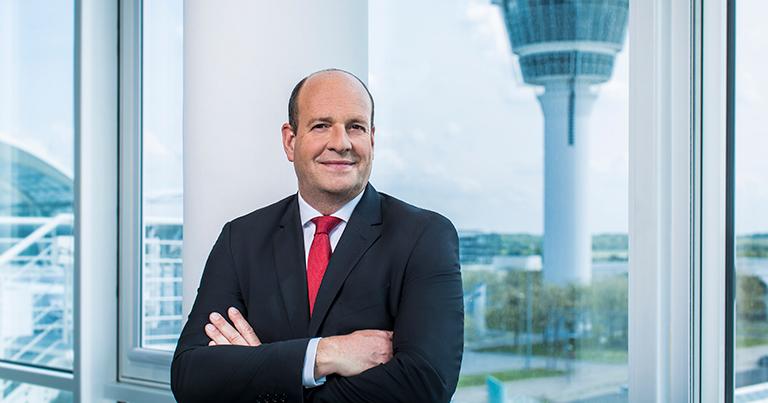 Andersson is speaking in the Future Airports conference at FTE Global 2023, with a presentation on a 'Holistic Approach to Digital Airport Transformation'. "I look forward to speaking at FTE Global 2023 about the opportunities and challenges of digital transformation at airports and would like to outline Munich Airport's comprehensive approach to digital transformation along the five topic clusters: aviation, commercial & marketing, smart city, business & workplace, and data & analytics," he says. "An ecosystem approach, data sharing, and an improvement of our digital basis are key elements of our strategy."
Digitalisation along the passenger journey, as well as behind the visible airport scenes, continues to gain momentum. It helps to make processes simpler and more efficient, eases workflows and procedures, and enhances a seamless travel experience – encompassing all target groups: B2B, B2C, B2E.
"We are exploring different automation and self-service solutions, and biometric services in the areas of wayfinding and navigation, commercial offerings, programmatic advertising, innovative security checks, as well as baggage and load processes," Andersson shares. "Data availability and quality are a crucial foundation for steering passenger processes more efficiently, for predicting waiting times, and for optimising the interplay between the different airport stakeholders."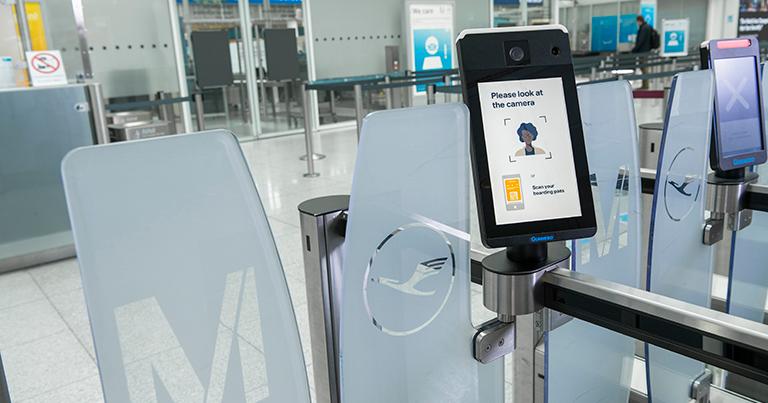 MUC testing and rolling out self-service terminals, self-checkouts, digital wallets and smart trolleys
The commercial and retail sector is one of the most important clusters in Munich Airport's digitalisation strategy. "Among many other projects, we are testing and rolling out self-service terminals, self-checkouts, digital wallets and smart trolleys," Andersson explains. "Another exciting ongoing project is the so-called 'Travel Buddy' – the further development of our airport app into a digital companion. Furthermore, I see big potential for cooperation with airlines and other ecosystem partners in order to bring customer experience and loyalty to the next level."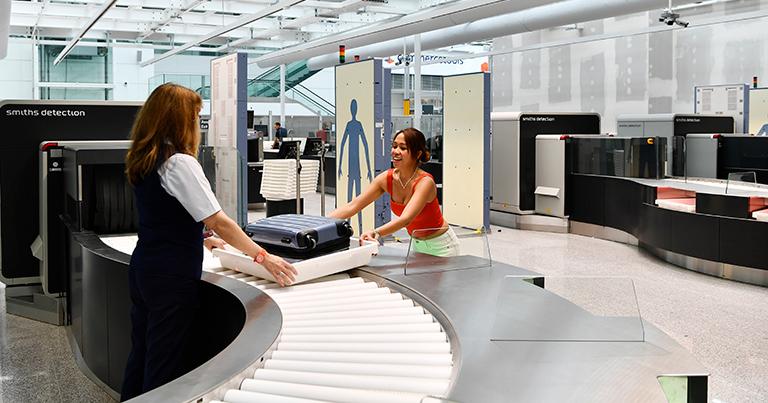 FTE Global: "A perfect platform for networking, collaboration and inspiration"
Looking ahead, Andersson is excited about the opportunities presented by FTE Global – widely renowned as "the CES for aviation" and this year co-located with APEX/IFSA Global EXPO – to network, learn, forge new partnerships, collaborate and be inspired to transform the passenger experience, business performance and innovation strategies. "FTE Global 2023 gathers all different players from the travel and aviation industry. It is a perfect platform for networking, collaboration and inspiration to explore ways to enhance the passenger experience, business performance and sustainability strategies."
Register for FTE Global 2023 >>
See the FTE Global 2023 schedule at a glance >>