With a portfolio of award-winning projects at several major international airports and work for Orlando International Airport (MCO), Dallas Fort Worth International Airport (DFW), San Francisco International Airport (SFO), the Transportation Security Administration, and more, Synect has established itself as the leading voice in passenger visual communication at the airport.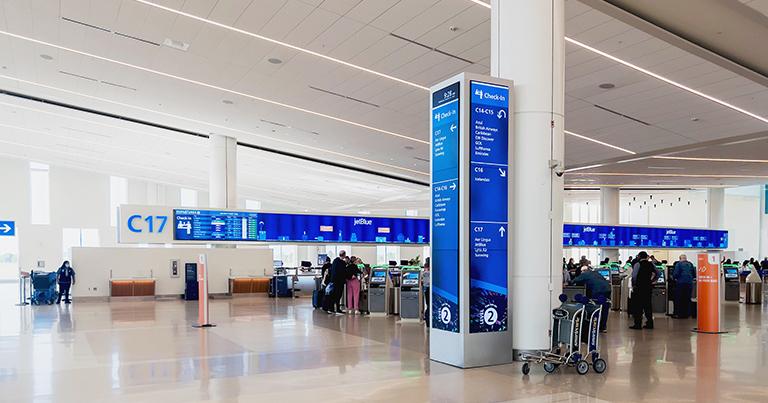 Join us for an insightful discussion featuring Synect CEO Yahav Ran on a panel about transformative approaches to designing the next generation of airport facilities where physical, digital, and sustainability intersect. He will join moderator Yvonne Bilshausen, Vice President of Aviation, U.S. West & Canada, Hill International, and other industry leaders to share how they have driven exciting new approaches to facility development.
Learn from Synect's experience enabling common-use ticketing for more than 60 airlines at MCO, delivering better, faster security checkpoints at Harry Reid International Airport (LAS) and Lehigh Valley International Airport (ABE), or driving multilingual wayfinding solutions at DFW.
Attendees will hear a surprising approach to enhancing passenger experience and Synect's vision for the future.
Airports interested in Synect's approach to transforming airport communication should be aware of a special offer exclusively for airports at FTE. Three airports can take advantage of a one-time-only discount on a pilot program to transform airport communication with Synect's award-winning ReadySeeGo® solution.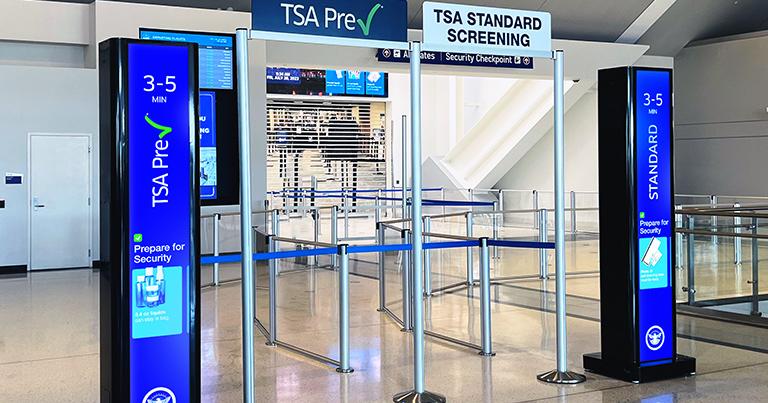 Details
Up to three airports will receive a 10-percent discount on a 60-day proof of value (POV) of Synect's ReadySeeGo® program for Better, Faster Security Checkpoints. This program is in TSA's Checkpoint Requirements and Planning Guide (CRPG) and at the Innovation Checkpoint, LAS, ABE, and elsewhere. The program delivers:
1) Information: Clear directions, queue guidance and real-time TSA estimated wait times decrease anxiety and perceived wait times, resulting in a more enjoyable passenger experience.
2) Education: Friendly visual cues help passengers divest, remind them to have travel documents ready and highlight prohibited items and other compliance-related tips. The content reduces processing time by helping passengers show up prepared for screening. It also reduces the need for repeated instructions from security personnel.
3) Engagement: Eye-catching animations capture passengers' attention, occupy their time and increase engagement with information and fun visuals.
4) Automation: Information is automatically relayed to passengers, improving efficiency, which also helps Transportation Security Officers (TSOs) maintain order and focus in the checkpoint area, leading to more effective screening.
5) Operational agility: Scenario-based content, such as emergency messaging, is easily activated, new content is deployed fast, and the units are portable for relocation if needed.
The POV includes:
60-day period
Approved TSA content
Wait time integration with a QMS provider
Project management and logistics
Network set up and configuration
Installation
Remote support and monitoring
Available to new airport clients based in the United States. This offer is available for up to one month after the event on a first-come, first-served basis.
Get the full details by sending your name, title, contact info, airport details, and your interest in ReadySeeGo® to inquiries@synectmedia.com.