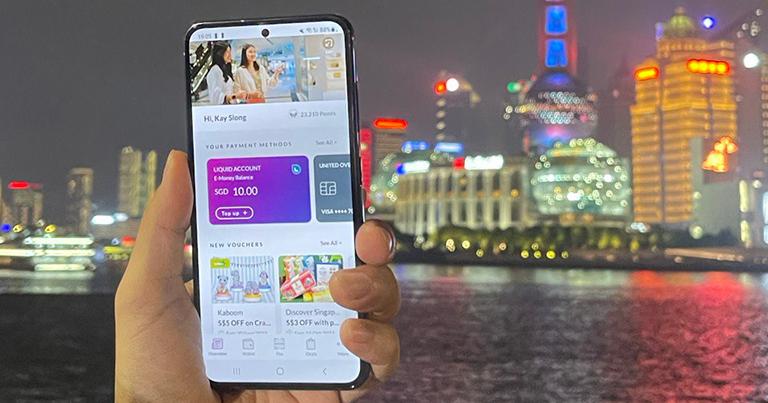 Changi Airport Group (CAG) – a Headline Partner of FTE APEX Asia Expo, Singapore, 8-9 November 2023 – is enhancing the Changi Pay digital wallet in collaboration with Liquid Group and Ant Group. This means Singapore residents can look forward to making payments with ease when visiting China, as they will be able to use the Changi Pay digital wallet to scan and pay for purchases.
The collaboration means CAG's digital wallet incorporates Liquid Group-issued Liquid accounts and joins the Alipay+ ecosystem, enabling payment at tens of millions of merchants across China.
"We have been turbocharging our digitalisation efforts to enhance the travelling experience for our passengers and we are proud to see this collaboration bear fruit," said Ms Lim Peck Hoon, Executive Vice President for Commercial, CAG. "Alipay is a widely accepted form of payment in China and the inclusion of Changi Pay on the Alipay+ network not only brings greater benefits and convenience to Singapore residents visiting China, but also puts Changi Pay on the world map as we progressively roll this out in other countries."
Alipay+ is a suite of global cross-border payments and marketing solutions operated by Ant Group. Alipay+ enables digital payment acceptance of e-wallets, banks apps and buy-now-pay-later apps at millions of merchants globally that are part of the Alipay+ ecosystem. Alipay+ is also widely accepted in popular travel destinations, including the Republic of China, Macao SAR, Singapore, Malaysia, Thailand, Japan and South Korea, among others.
"We're proud to strengthen our partnership with a global travel icon like Changi Airport Group to support their digitalisation efforts to enhance the travel experience for travellers," said Douglas Feagin, Senior Vice President and Head of Alipay+ Cross-Border Mobile Payment Services, Ant Group. "I'm sure Singapore residents who value the familiarity of using a home-based wallet will appreciate the convenience of using Changi Pay as they embark on new and exciting adventures in China."