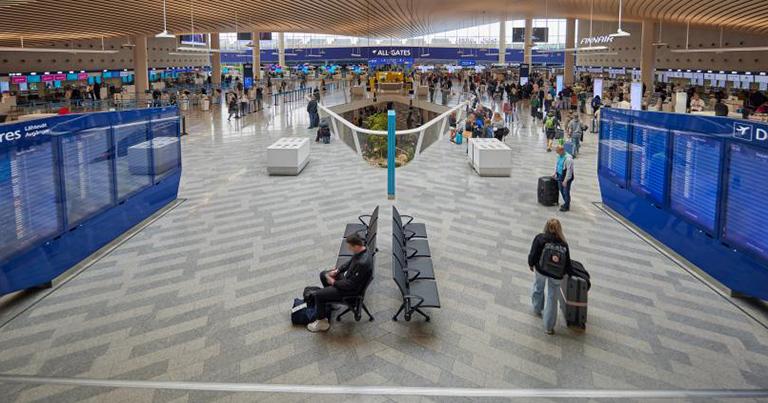 Finavia has completed the most extensive development programme in the history of Helsinki Airport, with an investment of over €1 billion over a 10-year period.
The airport's design aims to showcase Finnish design and expertise, not only in terminal architecture and material choices but also in its service offerings. Passengers, businesses operating at the airport and airport personnel were extensively involved in the planning.
"Helsinki Airport, opened for the 1952 Helsinki Olympics, was constructed piece by piece over decades, with different parts of the terminal representing the design and architecture of different decades," said Kimmo Mäki, CEO, Finavia. "Now, all functions and services have been brought under one roof. This enables a world-class customer experience, keeps distances within the airport short and makes all services easily accessible."
As a result of the development programme, the terminal's floor area has increased by 45%, allowing for new, modern airport facilities to be introduced for passengers. The departure and arrival halls were completely renovated, and the airport transitioned into a single-terminal model. Additionally, the security control, shops, restaurants, services and parking and public transportation arrangements were comprehensively updated.
Helsinki Airport's selection of shops and restaurants has significantly improved. During the summer and autumn of 2023 alone, nearly 20 new commercial units opened at the airport, increasing the terminal's retail space to a total of 29,000sqm (+3,000sqm).
The new travel centre conveniently connects various modes of transportation and provides seamless connections to Helsinki city centre, as well as other parts of Finland. The travel centre links local and long-distance bus services, the Helsinki metropolitan area commuter train service, a taxi station and the airport's various parking areas.
"In addition to the massive construction project, we have also achieved our ambitious customer satisfaction goal for the project," Mäki commented. "The airport's operations continued as usual throughout the development programme, and at the same time, the passengers' positive customer experience improved amidst the construction. Customer satisfaction with Helsinki Airport was already at a high level before the start of the development programme, and I am very pleased that it has continued to rise."