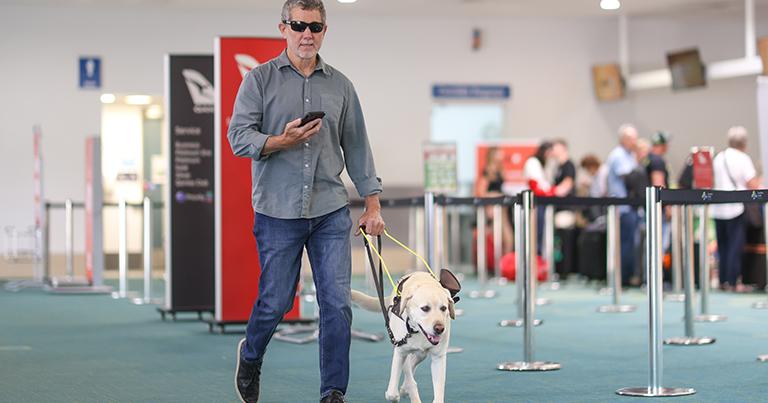 Sunshine Coast Airport (SCA) has become the first in Australia to install digital accessible wayfinding solution BindiMaps in a bid to help its 1.62 million annual passengers seamlessly navigate its facilities and "create a more accessible airport".
The BindiMaps technology was designed with input from hundreds of users who are blind or vision-impaired to ensure the highest possible levels of accessibility and inclusivity, making its installation by SCA an important step on the airport's journey to become more accessible.
The BindiMaps app uses a network of Bluetooth beacons and smartphone sensors to offer users a choice of text, map view, or audio directions that guide users through the airport using accurate, real-time, and step-by-step directions to any destination.
"Having BindiMaps at Sunshine Coast Airport is a game-changer," said Kate McCreery-Carr, General Manager Operations, SCA. "Our goal is to create a more accessible airport for our community, where all passengers feel welcome, included, and confident when travelling. While the technology can be used by anyone, the benefits it will provide to passengers and visitors who are blind or visually impaired will be significant, allowing them to precisely navigate our terminal with greater ease and accuracy from the moment they enter, to the moment they leave. One of the many benefits of BindiMaps is its adaptability, which is crucial as we grow and expand into the future. With BindiMaps, we can update maps, routes and other relevant passenger information ensuring that passengers have the most accurate information no matter the situation. Our goal is to make Sunshine Coast Airport the most accessible and inclusive in Australia, and we want to thank the wonderful team at BindiMaps for helping us start this journey."