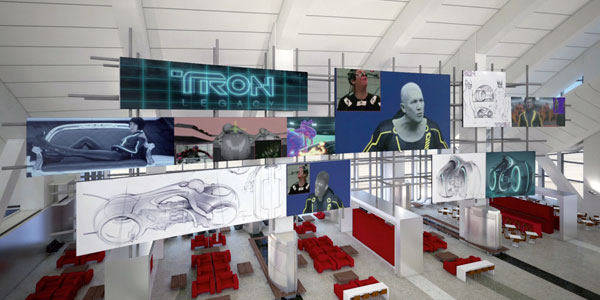 Los Angeles International Airport (LAX) is currently undergoing a major transformation, the centrepiece of which is the new Bradley West Terminal. Dominic Nessi, Deputy Executive Director & Chief Information Officer, Los Angeles World Airports (LAWA), was scheduled to address the 1st Future Travel Experience Europe Conference at ACI Airport Exchange in Amsterdam last November. While he was unfortunately unable to participate, he did have an important story to tell about the unique passenger experience that is being created, as he explained to Future Travel Experience.
The multi-billion dollar redevelopment of LAX centres on the new Bradley West Terminal, which will see the creation of a world-class facility that will provide a truly innovative airport experience. The Bradley West Project, which is scheduled to be complete in July 2013, aims to give passengers a real flavour of Los Angeles. The idea is for the airport itself to reflect the destination that it serves.
As Nessi explained, to achieve this, new media is being embraced. "First, LAWA is developing a unique approach to the passenger experience by embracing the 'LA Feel' and incorporating that into the customer experience by making it an integral part of our media efforts. Second, we want to move the media experience from airport display screens to the mobile devices of the passenger and have them work in conjunction with one another."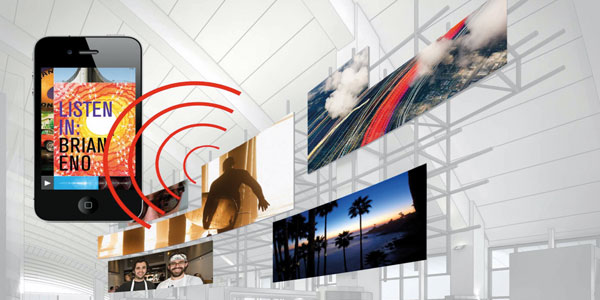 Creating a sense of place
The renovation of what is currently the Tom Bradley International Terminal will see the introduction of over 100 integrated media elements, making use of visual- and audio-based techniques.
An LAX Story Board will be included, with integrated, high definition screens highlighting LA's status as a creative capital. Device-to-display interactivity will also be used so that passengers can use their smartphones and tablets to interact with the displays. Passengers will be able to view images and videos, as well as listen to ambient sounds and music tracks, by connecting their device with the digital signage.
"LA is a one of a kind place in the world; Hollywood, the ocean and beaches, the mountains, film industry, the many ethnicities that live here all embody the LA spirit and are known around the world," Nessi said. "By bringing these images into the Tom Bradley International Terminal, the world gets to be part of the LA scene in a unique, memorable manner. This is being rolled out in July 2013 when the new terminal opens, so actual images are still a closely guarded secret. We want the world to come to LAX to experience this phenomenon."
To ensure that passengers can make the best use of the innovative media on offer, Wi-Fi will be available throughout the terminal, enabling smartphone and tablet users to easily connect to and download the content. A geo-location-based design will also allow for other useful functions, potentially the likes of mobile-based wayfinding.
Upon its completion, the new Bradley West Terminal looks set to deliver exactly what many passengers have been calling for – a personalised and enjoyable experience in an airport that has a true sense of place. With this in mind, if airports are to be judged on understanding their passengers, LAX must surely be among the leaders.
Several pioneering North American airports will share their latest passenger focused innovations at FTE 2013, taking place in Las Vegas, September 4-6. Mark your diaries now!