The opening this week of the new Bradley West Terminal – also referred to as the new Tom Bradley International Terminal (TBIT) – at Los Angeles International Airport (LAX) marks one of the most significant milestones in the airport's history. The reason for its importance is not just because it is the flagship element of the ongoing $1.9 billion investment, nor because it has been designed to cater for the A380, but because the passenger has been at the forefront of Los Angeles World Airport's (LAWA) thinking from the initial design stage through to yesterday's opening. The Bradley West Terminal has a sense of place and has been developed to re-introduce a feeling of fun and adventure to flying out of LAX.
Dominic Nessi, Deputy Executive Director & Chief Information Officer at LAWA, has been closely involved in the project and explained to FTE that passengers can expect a truly memorable experience when travelling from the new terminal.
"I think first of all, they're going to be really impressed with the major electronic media that we have," he said. "The iconic clock tower is something reminiscent of the clock towers you would see in Europe and it's the type of thing you'll remember long after you get in that airplane. The portals as you walk through interact with you; if you're boarding a Singapore flight or a flight to Beijing, you'll have a video up there that will represent where you're going; you might as you move your hands play the strings of a Chinese traditional instrument. It's just something that'll give the passenger a unique experience."
Designed for the mobile traveller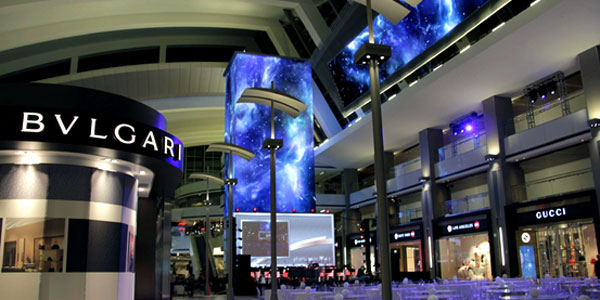 Recognising the demand among today's passengers for constant connectivity, another of the key features in the new Bradley West Terminal is its smartphone and tablet-friendly design – a key contributing factor to LAWA's recent recognition with the 2013 FTE Award for 'Best Experience at the Gate'.
Nessi continued: "This airport will be convenient for people with mobile devices. Almost every other chair has an electrical outlet, so you don't have people sitting on the floor looking for outlets. We've built the infrastructure so that even as wireless technology changes – we know it changes every one or two years – we are in a position to stay with increasing that throughput and bandwidth that the future mobile traveller will need."
Delivering a unique experience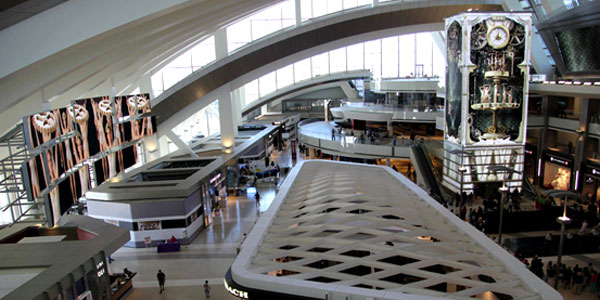 As with most projects of this scope, a number of stakeholders have been intricately involved, including Fentress Architects, and Nessi highlighted the role of LAWA's Executive Director, Gina Marie Lindsey, as a key driving force behind the development of the new terminal.
"We wanted something that represents a city that's very difficult to represent at times and she pulled the best in the industry together to do this," he explained. "So many people have put so much time and effort into this. It's been an incredible journey by our development team who have worked so hard to do this. Everybody was very willing to get involved. Everybody in this project wanted to do something that when it was finished would be unique in the airport business and I think that's what they've done."
While the terminal will ultimately be judged by passenger feedback, LAWA should be applauded for making every effort possible to develop a facility that puts the passenger at the very top of the agenda.