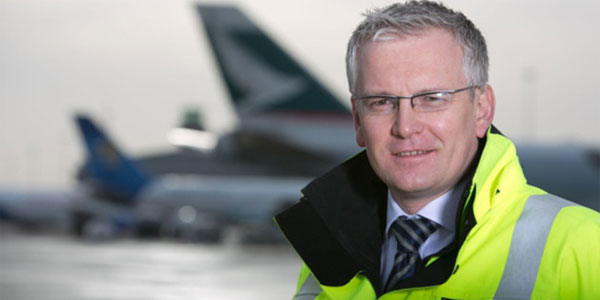 We are delighted to announce that Andrew Harrison, Managing Director of London Stansted Airport, will deliver a keynote address at FTE Europe 2014, which will be held at the Park Plaza Riverbank, London, 3-5 March 2014.
Following the launch in June of a major £80 million (€93m) terminal redevelopment project, Harrison will provide insight on how the new terminal will enhance the passenger experience and how Manchester Airports Group – London Stansted's owner – has drawn upon the latest technologies, such as the smart access system at the security checkpoint, and the support of psychologists to ensure passenger needs and expectations are met.
Harrison is the third UK airport boss confirmed to deliver a keynote presentation at FTE Europe, following the recent announcements that Gatwick Airport CEO Stewart Wingate and London City Airport CEO Declan Collier have confirmed their participation.
FTE Europe 2014 – which also includes a Heathrow Airport T2 Symposium and IATA Workshop – will be held in partnership with British Airways, easyJet, London Heathrow Airport, London City Airport, London Stansted Airport and Gatwick Airport.