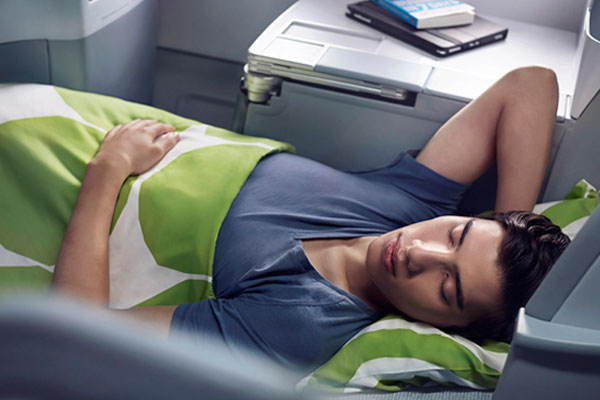 Finnair is adding fully flat seats in Business Class on nine of its long-haul routes as part its €29 million investment programme to upgrade its A330s and A340s.
From 1 April, the lie-flat seats will be available on services to Tokyo and New York, while Beijing and Seoul will be added on 1 May. A month later, the lie-flat seats will be added to services to Hanoi, Hong Kong, Nagoya, Osaka and Shanghai.
The Zodiac Seats UK Vantage model seats, which are already in use on Finnair's four newest A330s, provide a 200cm flat bed, and also include an individual reading light, adjustable headrest, mood lights and a range of in-flight entertainment options.
Allister Paterson, Finnair's Chief Commercial Officer, said: "We believe that full-flat seats are the new quality standard for long-haul business travel. A promise of comfort and quality to key business destinations will help make Finnair a very compelling option in business travel, particularly between Europe and Asia."